read
'Lore' by Alexandra Bracken
Did you know about this game that Zeus would use to punish the Greek gods?
Published 17.01.22, 07:34 AM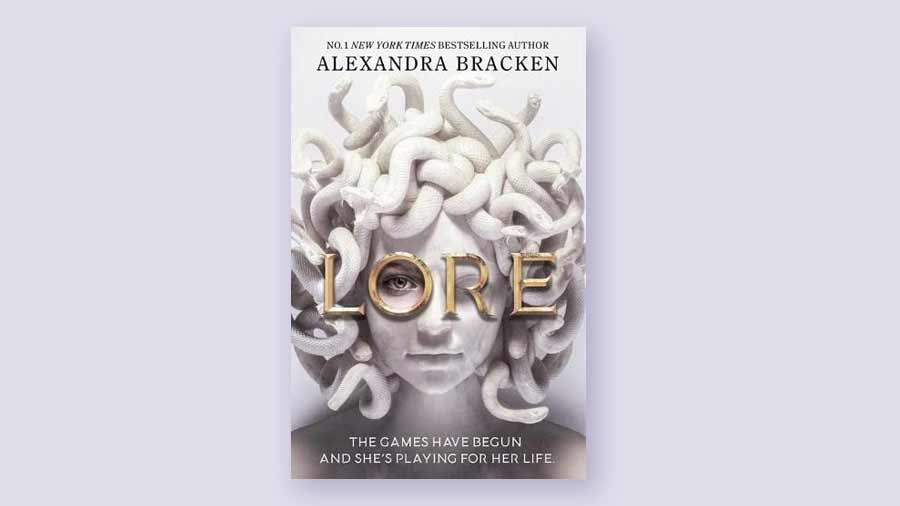 If you love to geek out on Greek mythology, Alexandra Bracken's latest should be on your TBR (to be read) pile. A New York Times bestselling author, Bracken is best known for her YA series called The Darkest Minds, which is set in a dystopian future. In her newest book – Lore – Bracken spins a quick-paced, dynamic story centred around a deadly game played by ancient Greek families.
Every seven years, nine Greek gods are forced to play a game called Agon, which was meted out to them by Zeus as punishment for a past rebellion. As part of the game, these gods are sent to earth as mortal beings for one week, to be hunted by descendants of other ancient Greek families, all of whom desire to kill these Gods and usurp their immortality and other divine powers. Seven years ago, during the last game of Agon, Lore Perseous had fled after her family was murdered by a rival bloodline. Lore had somehow managed to stay alive and had sworn to avenge that killing. With the next game of Agon fast approaching, she finds herself wondering how to overpower the man guilty of murdering her family, when she is confronted by goddess Athena herself, who is gravely injured and seeks her help. Together, they plot the downfall of their common enemy, but this alliance comes at a deadly price – one that may make Lore regret her decision.

High octane and exciting, with a host of powerful characters, Lore promises to be a page-turner from start to finish.
- Upasya Bhowal