read
'Cloud Cuckoo Land' by Anthony Doerr
The writer of 'All the Light We Cannot See' is back with another literary stunner
Published 26.10.21, 07:07 AM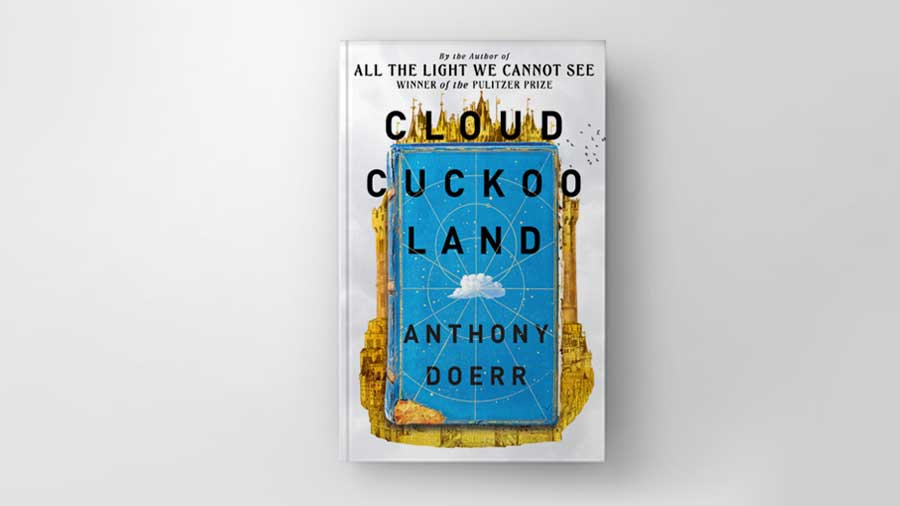 Image courtesy: Amazon
American writer Anthony Doerr, who burst into our collective imagination with his Pulitzer Prize-winning All the Light We Cannot See in 2014, has followed it up with a novel that has taken our breath away, again.
Cloud Cuckoo Land is another gem in literary fiction, which follows the intersection of the lives of five people — 13-year-old orphan Anna, village boy Omeir, old man Zeno, the teenaged Seymour and a woman named Konstance — across three time periods. What makes this book even more compelling is how Doerr has successfully captured the different epochs, and connected the disparate lives of his protagonists.
With the feeling of a higher power intertwining the lives of these people, and with characters looking for more from their lives and having hope for the future, this book is dramatic and quite stunning in its impact and ending.
Cloud Cuckoo Land is a heartwarming celebration of books, reading and stories—which is what all of human history ultimately is.
— Aatreyee Mohanta