move
Groove to 'Chaleya' like Alaya!
Catch Alaya F getting 'Jawan' fever
Published 01.10.23, 09:31 AM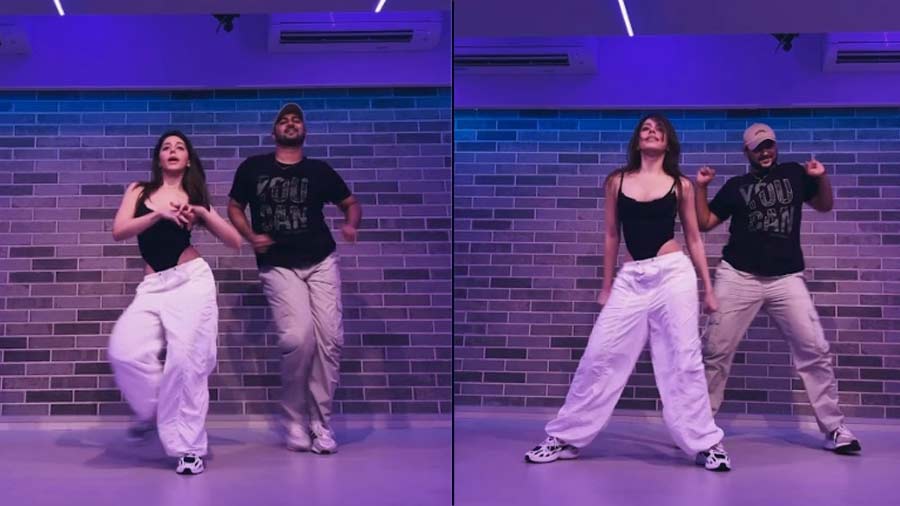 Image courtesy: @alayaf/Instagram
The Jawan fever is still on among the SRK fans and we cannot get enough of it too! From dialogues to songs, the movie has etched its place in our hearts and on reels.
Now rising star Alaya F jumps onto the #Chaleya trend and shows us how to groove in a recent reel. Choreographed by @yasshkadamm, Alaya danced passionately to the trending song at Mumbai's Beat dance studio. The version of Chaleya used in the reel is sung by Shilpa Rao, who is the voice behind hit songs like Kaavaalaa from the Tamil movie Jailer (2023) and Besharam Rang from Pathaan (2022).
— Jaismita Alexander
Want to get featured in the Try This Today section of My Kolkata? Mail us at trythistoday@tt-mykolkata.com