groom
What are Aura Nails?
This beginner-friendly nail trend is so fetching!
Published 18.08.22, 09:20 AM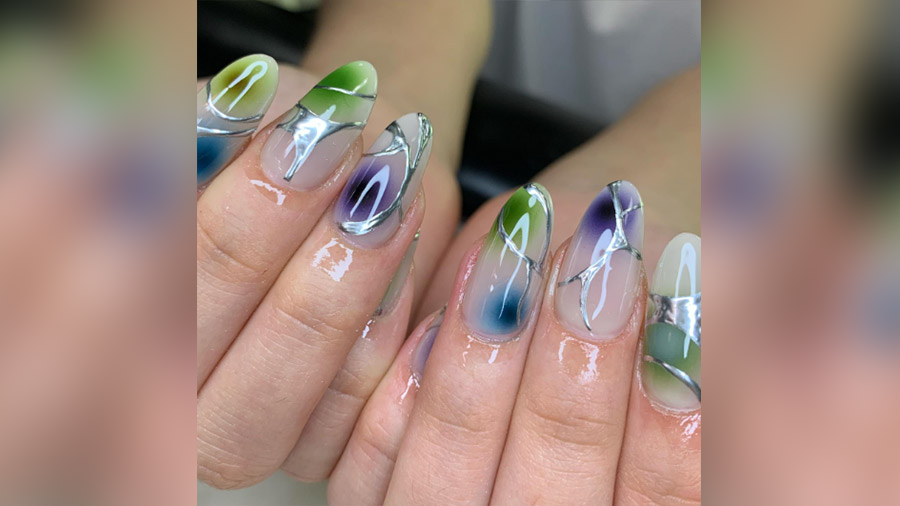 Image courtesy: Instagram
Are you a fan of colourful, airbrushed nails? Then you'll love the aura nails trend! Broadly speaking, aura nails are meant to represent your aura! Technically speaking, this trend refers to asymmetrical swatches of different colours that fade into another shade. This technique is primarily achieved through airbrushing, which means it's quite versatile and beginner-friendly and can be achieved with a simple gel polish or sponge.
"I think they've become popular because of the rise of nail artists that are getting into airbrushing. The design requires no stencils and can be done with any colour, so it's easy for beginners. I've seen people incorporating the technique into other designs, using it as a background for other designs, or adding chrome elements, which makes it look more advanced," nail artist Daron Wood recently revealed.