groom
Ritabhari is our perfect Barbie — you agree, right?
We are singing 'I am a Barbie girl' for some background music
Published 20.07.23, 09:04 AM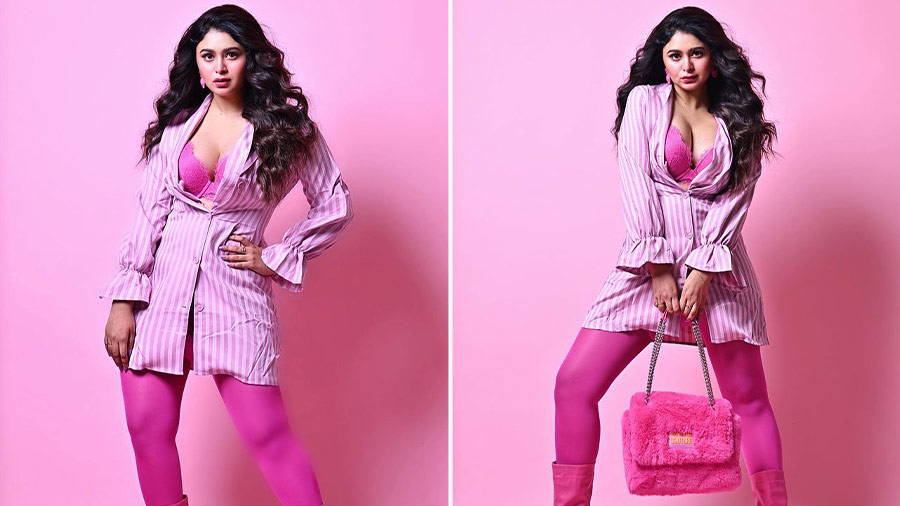 Image courtesy: @ritabhari_chakraborty/Instagram
All geared up to watch Barbie? What's your OOTD/OOTN situation like for the movie? Take cue from the fashionista Ritabhari Chakraborty who can legit take classes on how to ace barbiecore. Pretty in pink, the beautiful diva wore a pink bralette teamed with pink leggings and matching boots. To keep the focus on pink but to make it visually even more appealing, she added a white and pink shirt. The fur bag, her jewellery and makeup are also in the same shade, and we are really hoping for a Tolly Barbie version, because we have the perfect lead actress for it.
Since sporting pink is the current viral fashion trend, are you ready to create your own lookbook? The film releases on July 21 in India. Start prepping up ASAP, we suggest.
— Pooja Mitra
Want to get featured in the Try This Today section of My Kolkata? Mail us at trythistoday@tt-mykolkata.com