Barbiecore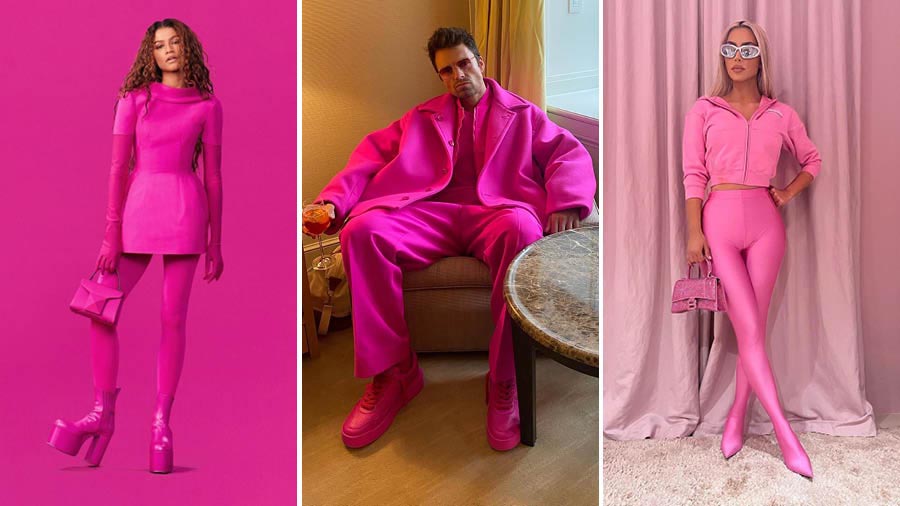 Instagram
If there was one colour that was arresting attention left, right and centre, it was the hot pink that fashionistas couldn't get enough of. While Margot Robbie's upcoming Barbie film, shot in such pink-ish tones, sparked off the trend, causing the hashtag #barbiecore to notch over 203.1M on TikTok since its introduction in summer, it was the Barbie-esque world that beckoned the fashionistas. From Valentino's Pink PP Collection being the real star to Masaba Gupta's #RaniCore taking up the spotlight, stars turned up the heat in their all-pink outfits. Be it Zendaya, Selena Gomez or Lucien Laviscount and closer home, Aishwarya Rai Bachchan and Ranveer Singh, hot pink was IN and how!
Oversized fits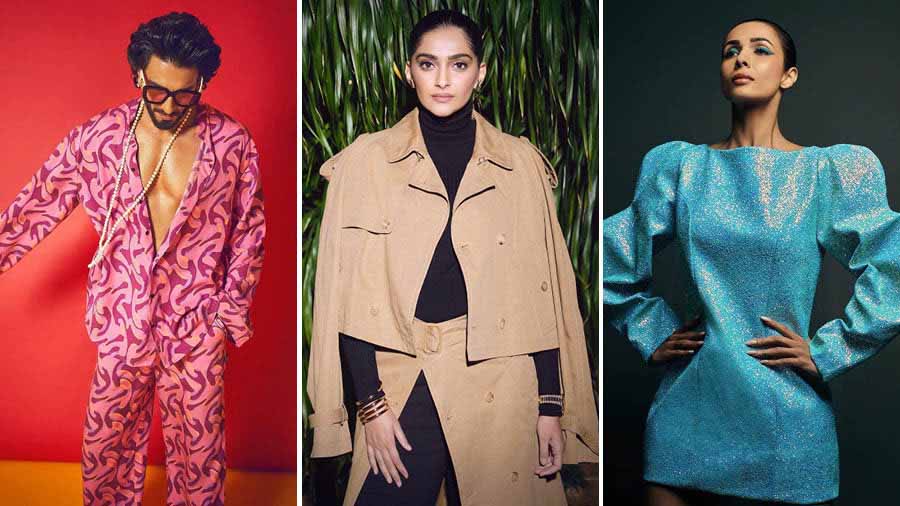 Instagram
Wearing something baggy style and not tapered to your exact sizes seemed like a nightmare earlier, but right now, it is the dream to wear things that are loose, breathable and wildly oversized. Harping on comfort with a capital 'C' with oversized fits like baggy blazers, t-shirt dresses and billowing puffer jackets, 2022 reasserted the need for comfortable fashion and celebrities slayed it!
Micro-mini skirts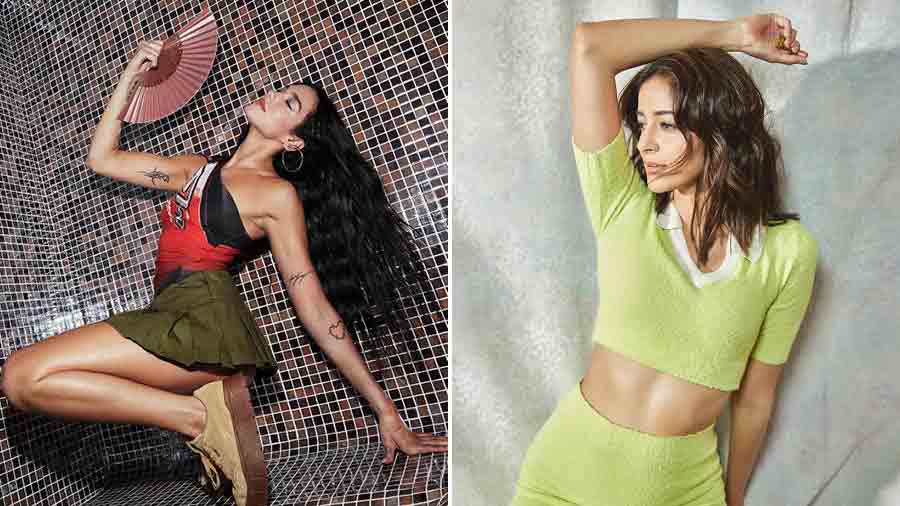 Instagram
Not mini skirts, another trend to scorch the fashion avenue was the appearance of micro-mini skirts in 2022. The spring-summer look by Dior and Prada featured these micro-mini skirts and we haven't been able to stop gushing over the skimpy hemlines that made flaunting the legs even easier! Right from Anaya Panday making jaws drop to Dua Lipa sporting the trend, the micro-mini skirts made a major impact in the last year.
Corsets and bustiers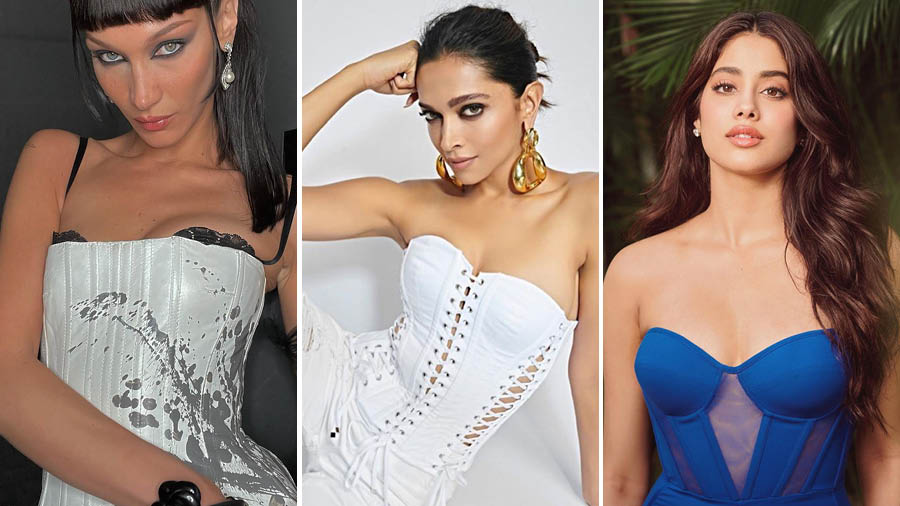 Instagram
Whoever said corsets were oh-so-Victorian and not about this century, think again. Accentuating those curves is birthright by all means, and corsets and bustiers certainly add drama to the look! In 2022, corsets and bustiers ruled the runway and even the everyday wardrobe effortlessly fetched eyeballs. It looks like 2023 will also be seeing a lot more of them!
Monochrome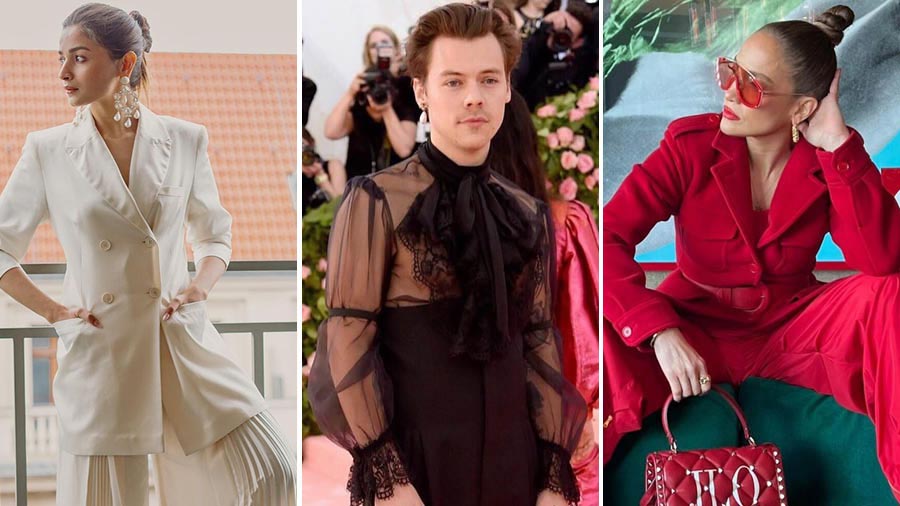 Instagram
If you thought wearing only one colour is boring, think again, because 2022 saw the revamp of monochrome ensembles and we can easily put our money on them! You need quite a skill to carry monochromatic shades and B-town got busy sporting the trend, giving it an outing in both their western wear and their traditional outfits!
Wide Legged or Flared Pants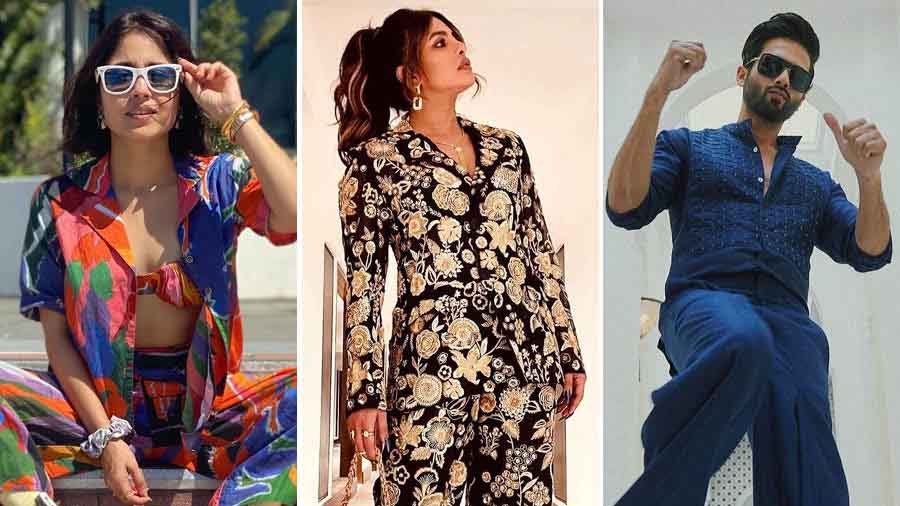 Instagram
There should be a fanclub for the good ol' fashioned wide-legged and flared pants era, no? The year 2022 surely looked like it had started one! After staying home in PJs during the pandemic, one can't blame us if we loved our comfort a little too much and the wide-legged and flared pants fashion sensation just had to take place, because even legs need to breathe! From quirky prints to straight-up denims or fashionable monochromes, the wide-legged pants had a party of their own!
Pantsuits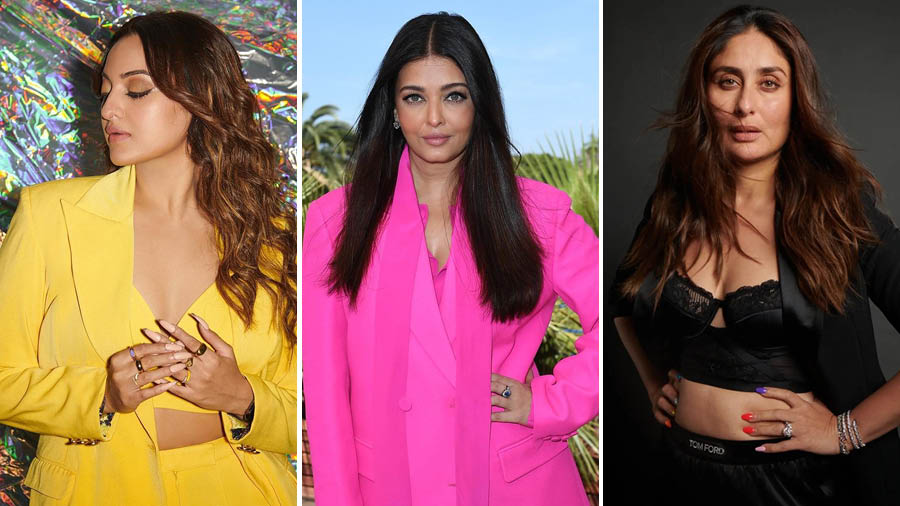 Instagram
It's difficult to put pantsuits out of fashion and 2022 was no different! There is something powerful about pantsuits that no other outfit can quite command. From Sonakshi Sinha, Kareena Kapoor Khan to Aishwarya Rai Bacchhan, the pantsuit looked like it was here to stay forever as a fashion favourite!
L for Latex, L for Leather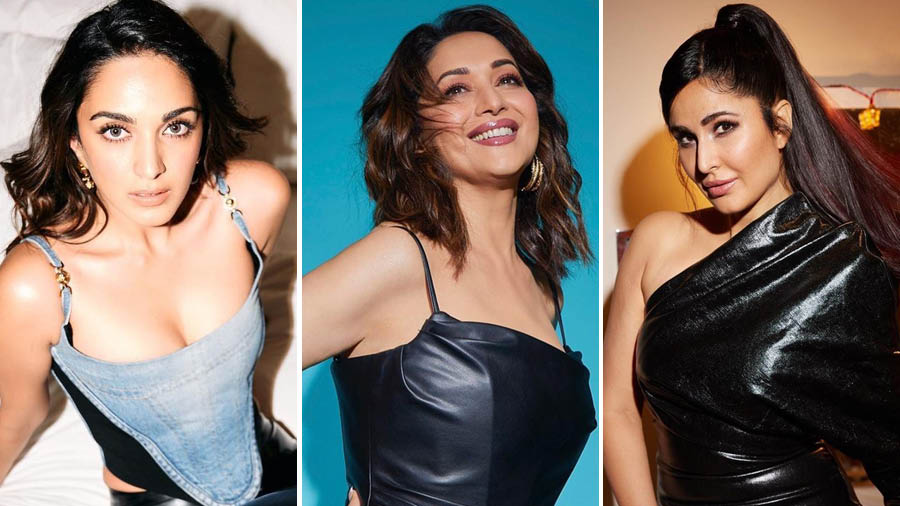 Instagram
There is something quite sexy about latex and leather that we can never deny. In 2022, the love for latex and leather outfits rose majorly and several leather-on-leather trends also made headlines. Bold and chic, the latex and faux leather ensembles add a dose of oomph that is hard to match. From Janhvi Kapoor to Deepika Padukone, Kiara Advani and even Kim Kardashian, we are never done with the magic of these outfits!
Slits and Cutouts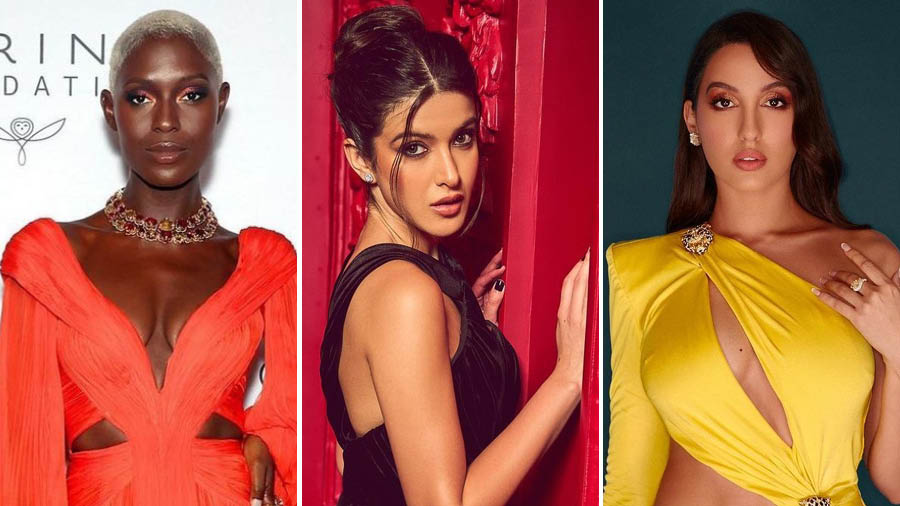 Instagram
Less is more was the adage to swear by in 2022. Be it flaunting your midriff, a little bit of the waist or even sporting thigh-high gaps, cutout dresses and slits were the rage in 2022 and this is a trend that will continue into 2023, we feel. A little peek-a-boo adds to the mystery and our favourite celebs surely knew it.
Sheers and Shimmers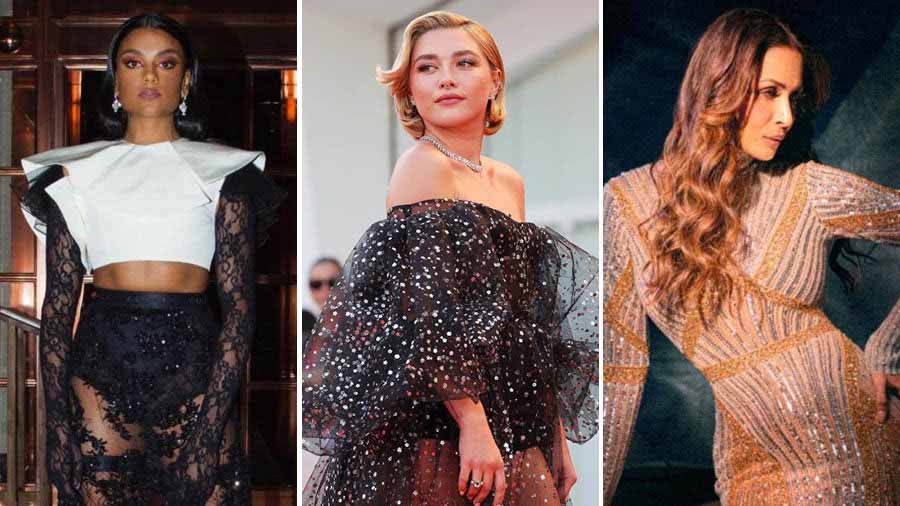 Instagram
Shimmery things are always lapped up by those who love bling and the rage of sheers and shimmers gained new ground in 2022. Be it transparent sheer, see-through saris, lacey bodycon dresses and funky shirts that add fun to any party — 2022 was the year for it. In 2023, too, we feel that sheers and shimmers will continue to feature in the wardrobe!