groom
Instagram is obsessed with Kylie's pearl earrings!
Is Kylie doing pearls now?
Published 13.09.22, 06:11 AM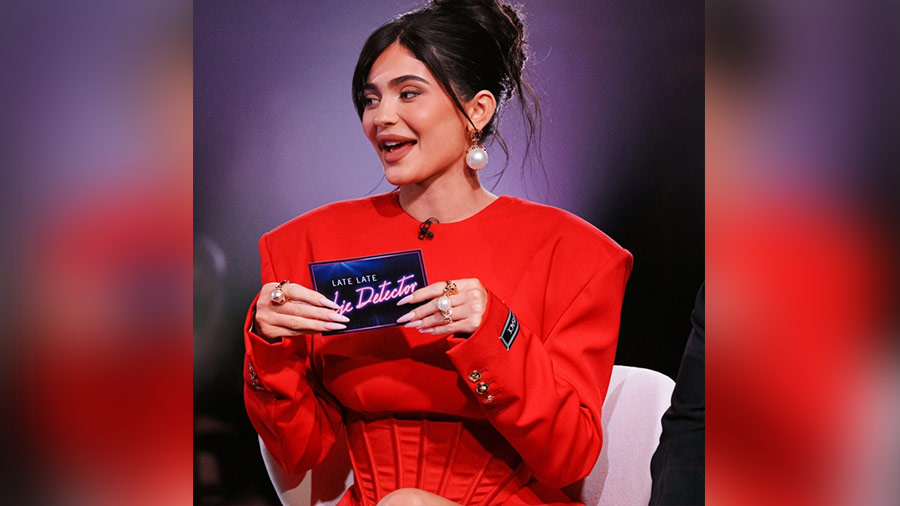 Image courtesy: Instagram
Kylie Jenner never ceases to amaze us with her unpredictable wardrobe choices. The media mogul and fashion chameleon went for the high street memo for her appearance for James Corden's late-night show and stunned in an all-Versace look. While her striking red corset mini dress was the perfect statement piece, the highlight of her look was definitely her oversized pearl earrings which are impossible to overlook!
The Medusa Pearl Drop earrings by Versace feature a large drop faux pearl with the signature Medusa setting on either side. The best part? It's available to buy online!