eat
This seasoning sauce can make your Sunday
So, there is a shortcut to great Asian cooking!
Published 14.08.22, 11:15 AM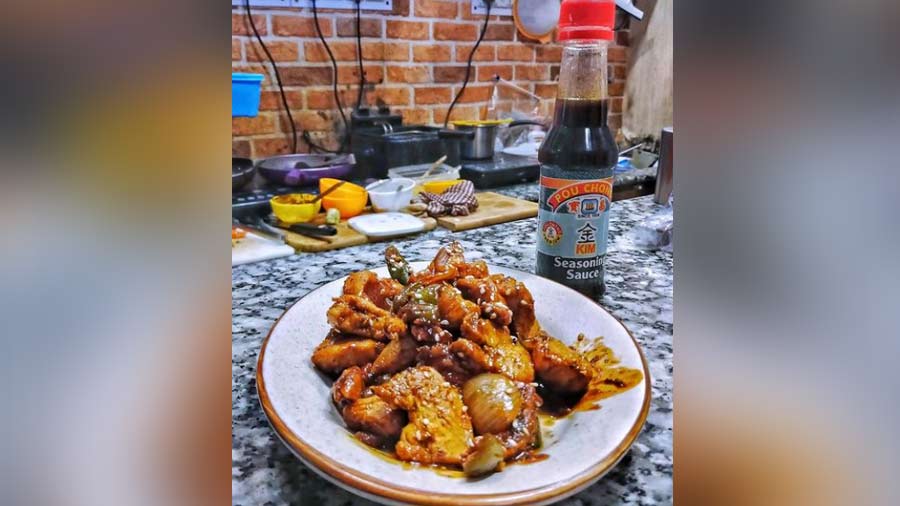 Image courtesy: Instagram
If you're hopeless about condiments or simply don't have the patience to stock five different kinds of sauces and vinegar at home, try Pou Chong's seasoning sauce. The heritage brand has come up with a delightful sauce that's versatile enough to go with almost any Asian meal.
"Our seasoning sauce is made with the first extract of our premium soya sauces, Chinese aromatic spices and our secret, premium rice wine. It is really flavourful and offers an umami-rich flavour profile to all Asian dishes and stir-fries," says Pou Chong's Janice Lee. So, if you're planning a big Sunday meal this weekend, you know what to look for.