eat
Farzi's mango menu has some yummy-licious picks!
13, Ho Chi Minh Sarani, Kankaria Estates, Park Street area, Kolkata - 700071
Published 02.07.22, 05:36 AM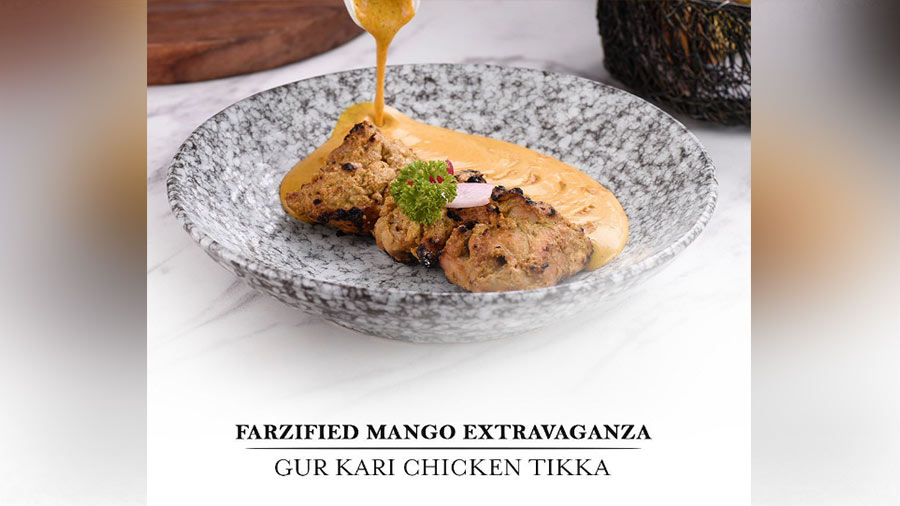 Kolkatans can't get enough of mango-based menus this summer! Farzi Cafe just introduced their mango menu and everything looks oh-so-delicious! The modern Indian bistro which is famed for its elegant spin on desi cuisine has introduced a host of quirky, modernist pairings such as Gur Kari Chicken Tikka featuring some juicy skewered chicken chunks and Pan-Seared Bhetki with a Mango Coconut Curry, and more.
Pair them with a sparkling wine cocktail or some Farzi LIITs