drink
Where can you find Cortado in Kolkata?
18 A, Park Street Stephen Court, Kolkata 700016
Published 16.08.22, 05:37 AM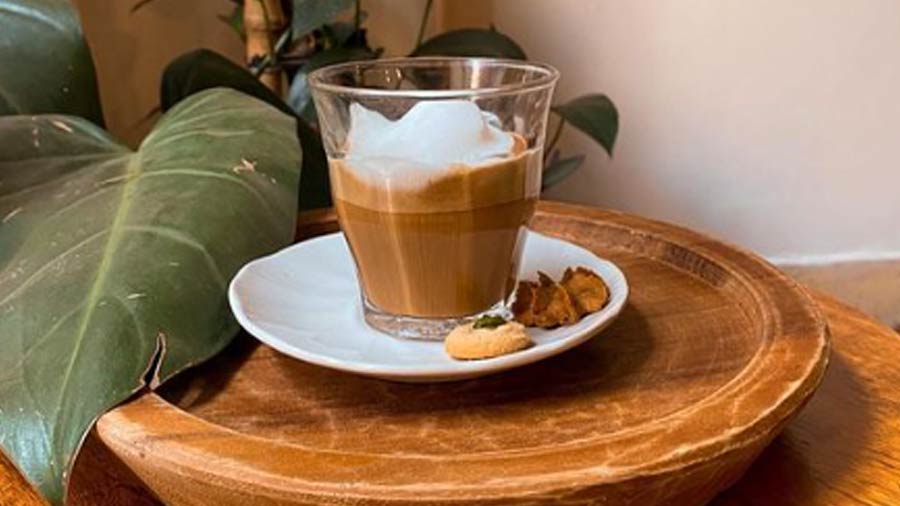 Image courtesy: Instagram
Love espresso but want something more repeatable? Why not try the cortado? The cortado features espresso mixed with a roughly equal amount of warm, steamed milk, which helps reduce the acidity and intensity of the coffee. It doesn't just add balance to the coffee but also helps accentuate its profile or taste. Traditionally the frothy drink is served in a 1:1 milk to espresso ratio.
Cortado is ideal for long brunches or high tea tête-à-têtes. You can score some delicious cortado at central Kolkata's Motherland Studios & Cafe. Pair it with gluten-free buckwheat crepe or some waffles!