cook
Sunday Classics: Easy, DIY flavoured whisky cocktail recipes
These cocktails can be great party-starters
Published 21.05.22, 11:54 PM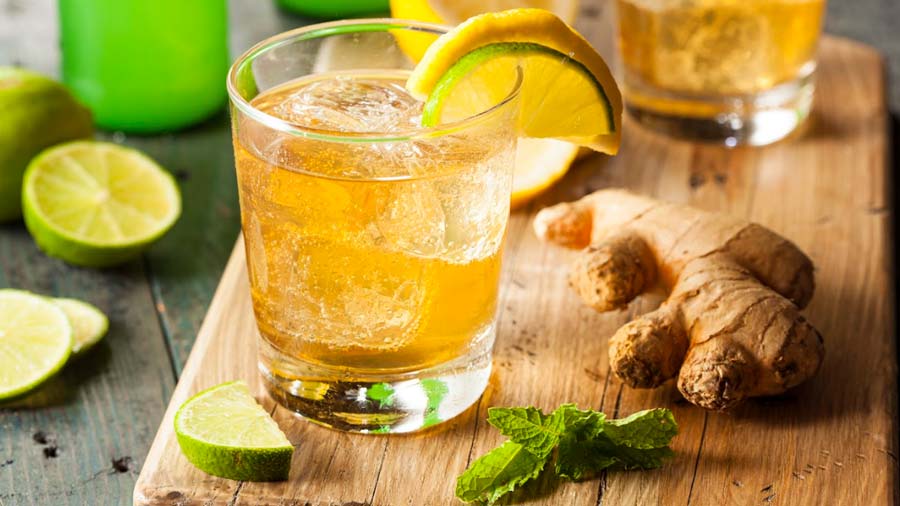 Image courtesy: Jack Daniel's
Exploring easy-to-recreate recipes for cocktails? Stick with the classics and add a dash of a tropical twist. If you have some whisky and some basic essentials in your pantry, making these flavour-packed whisky cocktails at home will be a breeze.
Jack Apple Mule
Ingredients
· 60 ML Jack Daniel's Tennessee Apple (or any apple whisky)
· Ginger Beer
· 1 squeeze of fresh lime
· 1 lime wedge (for garnish)
Method
· Pour Jack Apple over ice.
· Add a splash of ginger beer and stir.
· Add lime wedge to garnish

Tennessee Fire & Ice
Ingredients
45 ml Jack Daniel's Tennessee Fire
90 ml ginger ale
Ice
Lemon and/or lime wedge for garnish
Method
In a rocks glass, combine all the ingredients and stir

Garnish with a lemon and/or lime wedge
Image and recipe courtesy: Jack Daniel's