cook
You really have to make this mouth-watering Raw Mango Salad
This recipe is simply so appetising!
Published 31.05.23, 09:16 AM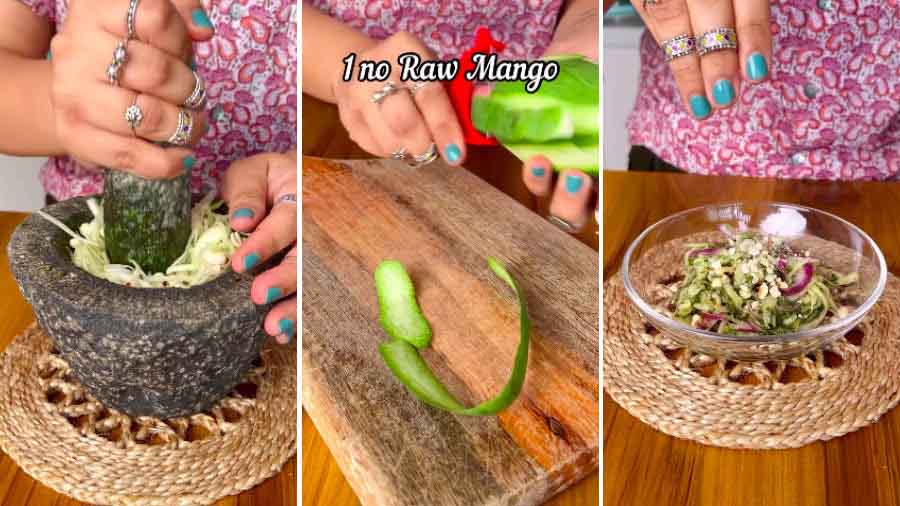 Image courtesy: @salonikukreja/Instagram
Summer salad just went through the most delicious makeover. And the recipe is so yummy that not making it ASAP will be a crime. It's the Raw Mango Salad we are talking about, and just by watching the video you can literally smell the kancha aam (raw mango), kancha lanka (green chillies), dhonepata (coriander leaves) and the many other ingredients coming together, and that's really very mouth watering. So, drop everything, take out those kachchi kairis from the fridge, assemble a few green chillies, some salt, a little bit of jaggery and ginger, a few strands of coriander leaves, some tamarind pulp, onion and peanuts. Checkout the link given below of @salonikukreja, the creator of the recipe, making the salad. Take a huge portion in a bowl and enjoy this tangy mango wonder that reminds of all the aam makhas you have had while growing up.
— Pooja Mitra