attend
Polish off your puja shopping at Four Coins Café this weekend!
The Mob Events is hosting its Agomoni Edit pop-up sale on September 24 and 25
Published 24.09.22, 06:19 AM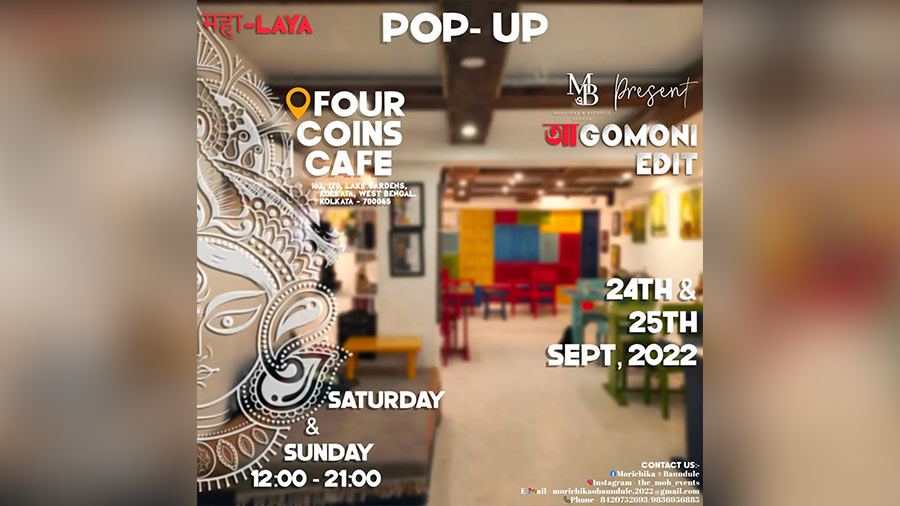 Image courtesy: The MOB Events / Instagram
Still have some unticked items on your festive shopping list? Check out the The Mob Event's Agomoni Edit — a Mahalaya pop-up at Four Coins Café on September 24 and 25 from noon to 9 pm. Shop for handcrafted and handmade products like jewellery, curios, apparels, skincare and more. A few brands that merit exploration are Be Younique by Koel, Shrivatsa Textileart , Art of Misanthropy, Woke Studio, The GDD Store and Anuradha's Homemade Cake. Oh, and do not forget to treat your taste buds to the variety of snacks on offer!
— Subhadrika Sen