attend
Shreya Ghoshal bringing her All Hearts Tour to Kolkata!
The singer will light up the city on December 2
Published 18.09.23, 09:14 AM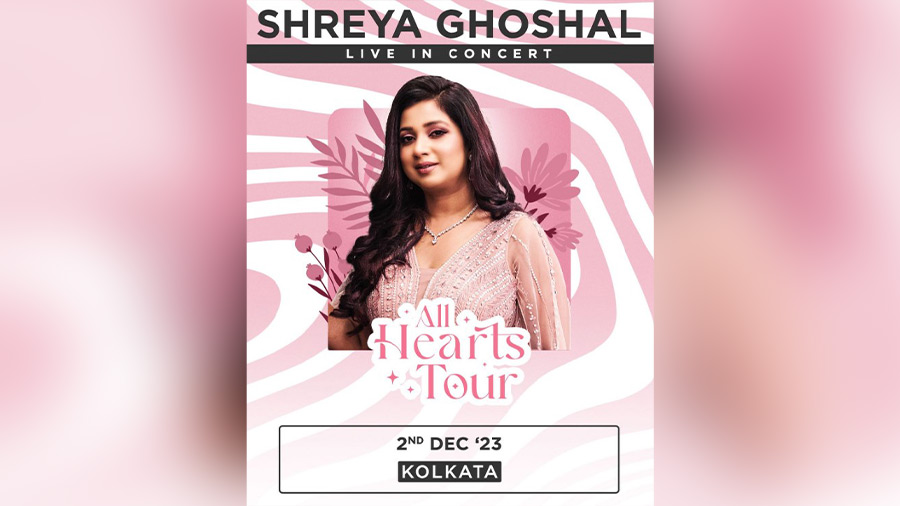 Image courtesy: @shreyaghoshal/Instagram
If there is a voice that could embody every emotion perfectly, from mischief to melancholy, from mushy to menacing, it is Shreya Ghoshal's.
The legend is slated to take Kolkata by storm on December 2 as she returns to the city for her All Hearts Tour. Expect her to mesmerise you with all her Bollywood hits, making you sing and dance along in a night filled with melody. Her latest tour has generated major buzz, with Ghoshal expected to hit Kolkata after a packed international schedule that takes her all over America.
The tickets are available at Paytm Insider, starting from Rs 749. Get them fast before they run out!
—Vedant Karia
Want to get featured in the Try This Today section of My Kolkata? Mail us at trythistoday@tt-mykolkata.com