attend
Head to this food festival at EcoHub this Durga Puja!
On offer are a mix of items 'Bangal' and 'Ghoti'
Published 26.09.22, 05:57 AM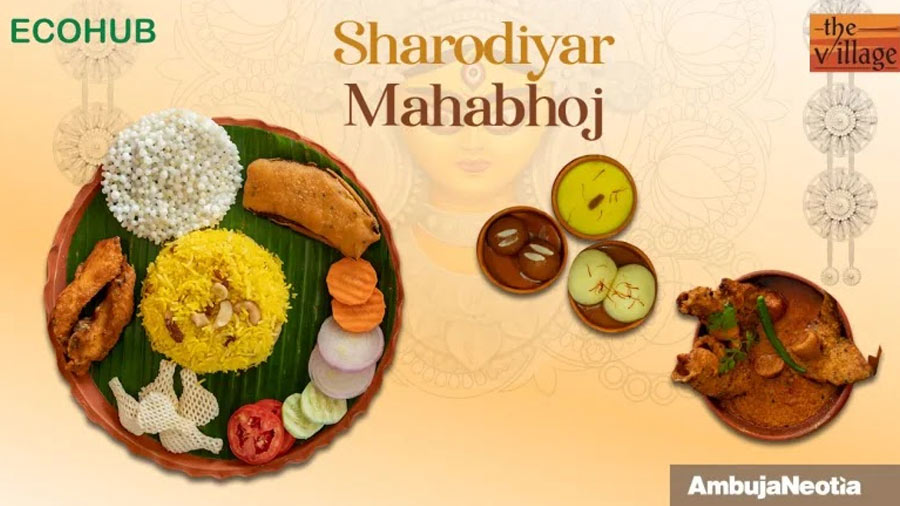 Image courtesy: insider.in
Celebrate Sharodiyar Mahabhoj — a special Durga Puja festival at EcoHub from September 30 to October 5 — that aims at elevating the season's festivities with a traditional meal on each day of the pujas. On offer are a mix of items from Bangal and Ghoti kitchens such as Dhakai Bhuna Mutton, Posto Murgi, Doi Katla, Narkel diye Cholar Dal, Kasha Aloo Dum, Lebupata Diye Parse Machher Jhal, Kancha Lanka Dhonepata Mangsho and Shorshe Narkel Chicken. Each day will see a separate menu always beginning with Pudina Patar Shorbot, Doi Tulsir Ghol or Aam Pora Shorbot and ending with a Payesh, Raajbhog or Misti Doi.
The price of a meal is Rs 995 per head.
— Lygeia Gomes