attend
Five Mad Men brings Paglaami to Pujo!
DJ Adrick and DJ Burn will make guests groove on Maha Saptami
Published 02.10.22, 09:23 AM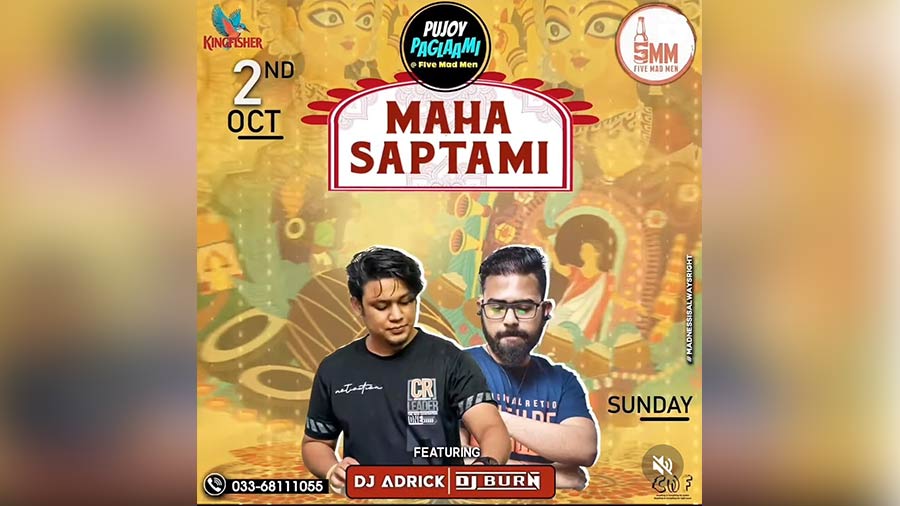 Image courtesy: Instagram
Witness the frenzy of Pujo by partying the night away at Five Mad Men. The gastropub brings Pujoy Paglaami from Sashti to Dashami, with an assortment of great grub and pulsating music.
For Maha Saptami, DJ Adrick and DJ Burn will be at the console, making clubbers groove to the beats of the dhaak and more. On the menu will be some Puja-special cocktails to make the night even more memorable.
—Vedant Karia