attend
Have you ever tried yoga with your furry friends?
Pawga is coming to Kolkata for pet-friendly yoga sessions on June 17 and 18
Published 05.06.23, 09:09 AM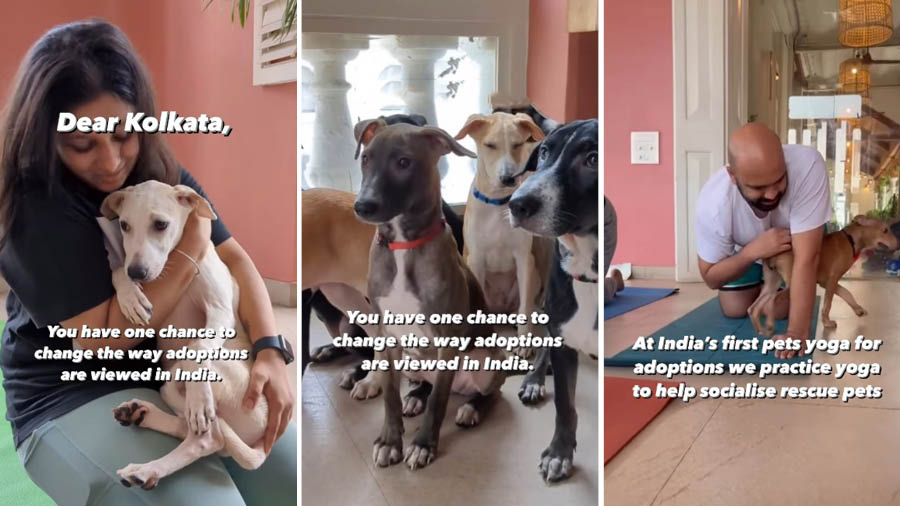 Image courtesy: @pawga_/Instagram
Looking to adopt an adorable pet? Pawga is finally coming to Kolkata with its beginner-friendly yoga sessions, where you can enjoy a relaxing yoga session with the cutest shelter pets, who are looking for a home. The organisation is collaborating with city-based NGO Ashari PFA to set up multiple yoga sessions on June 17 and 18 at Caffeine 'n' Carburetors, Minto Park. These sessions help establish a comfort level between animals and people, creating a calm and wholesome environment.
You can register for the session at their website. While a single ticket costs Rs 1,100, a double ticket is priced at Rs 1,693, and a Kids' Pass costs Rs 677. A portion of the ticket price goes towards supporting animal welfare at the shelter. Besides this, the pets are up for adoption, completely free of cost.
— Vedant Karia