Durga Puja
Top Kolkata pujas come up with innovative pandal ideas
The pandemic is playing a major role in the way pandals are designed this year
By
Vedant Karia
| Published 08.10.21, 06:44 PM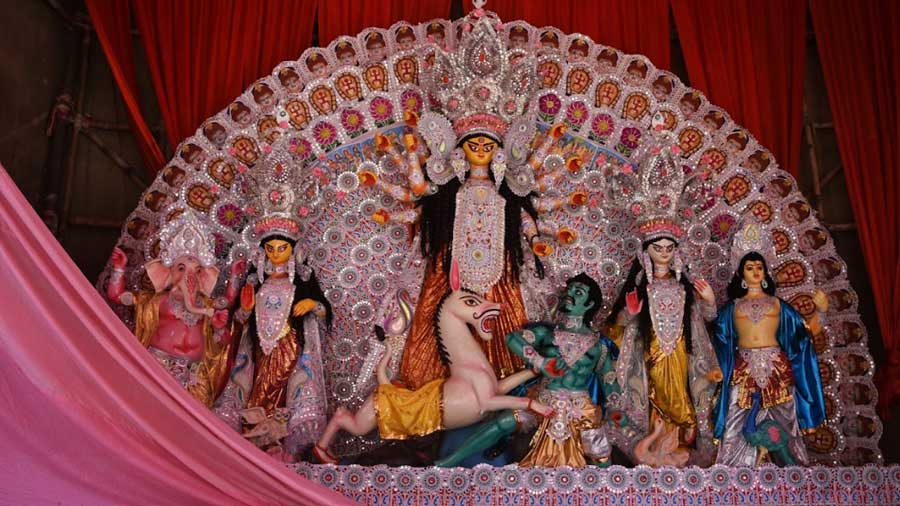 Known for its elaborate pandals, OLABIBITOLA SARBOJANIN DURGOTSAB SAMITI, Howrah decided to opt out of a theme puja this year, instead focusing on making a simple pandal that would be open from all sides for darshan. However, the customary traditional protima is still there; a reminder of how substance doesn't need pomp.
Photo: Amit Datta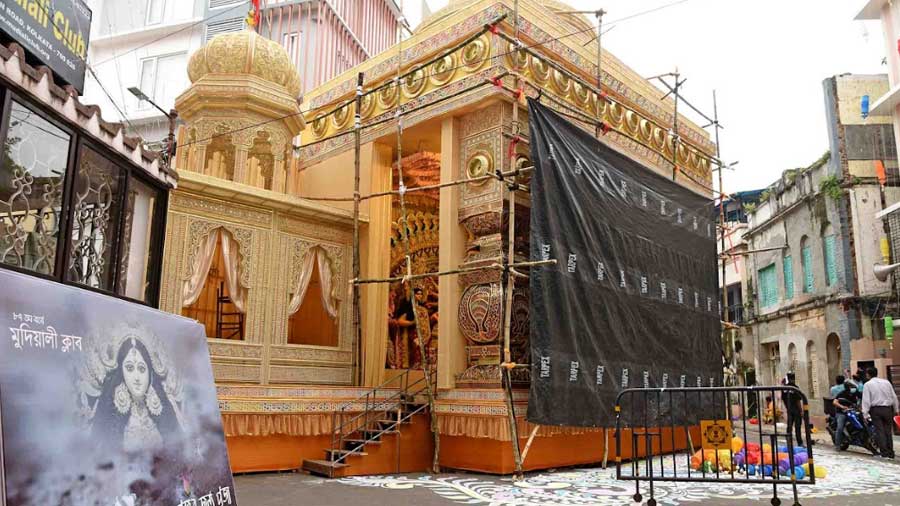 MUDIALI CLUB also went the traditional way due to the pandemic restrictions, with a simple Hindu temple as the pandal. The club focussed more on accessibility, the traffic route and changing the location of the protima, to provide a more convenient experience to devotees.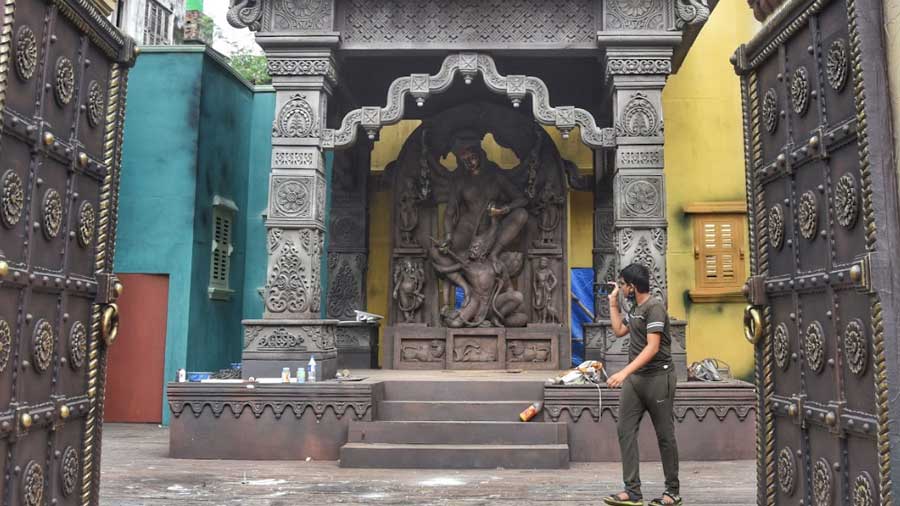 AHIRITOLA SARBOJONIN DURGATSAB SAMITY captured the essence of a North Kolkata para'r pujo, tucked in a lane surrounded by houses. In order to convey renewed vigour, a protima made from mud was chosen, where the idol's damaged hands had been repaired with brass, giving a fresh glow.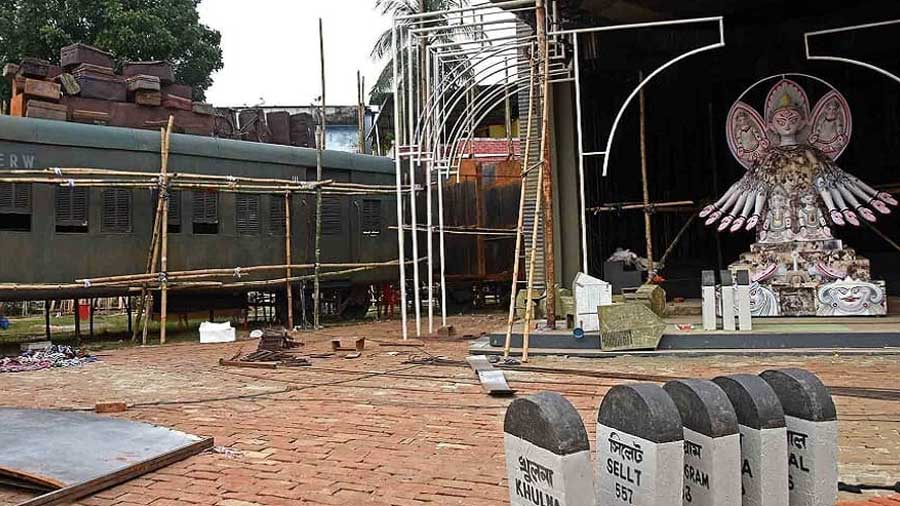 NAKTALA UDAYAN SANGHA depicted the harrowing tale of the Partition of Bengal. The pandal drew inspiration from Khushwant Singh's 'Last Train to Pakistan' and 'Neelkantho Pakhir Khoj' by Atin Bandyopadhyay, and recreated a train laden with refugees and their luggage to show the tragedy of displacement.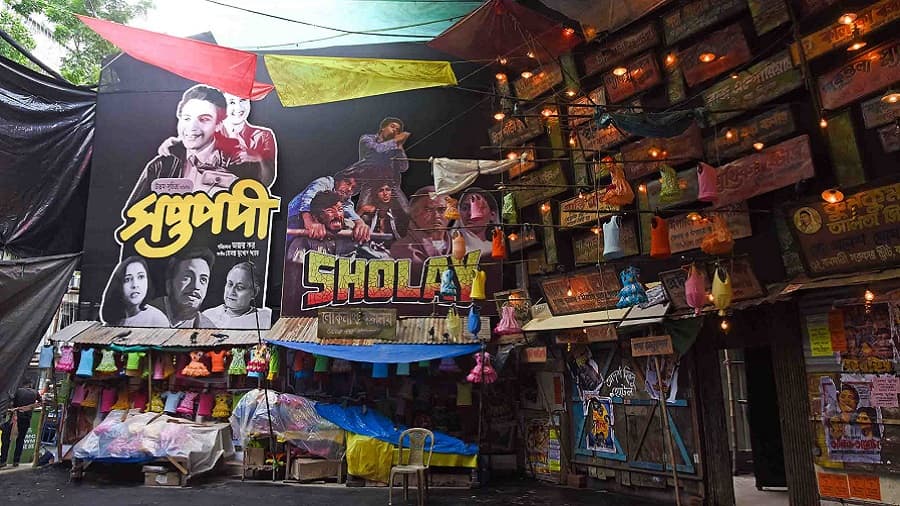 As Durga Puja is synonymous with shopping, SURUCHI SANGHA decided to recreate the indulgent world of a bazaar. The pandal encapsulates the fanaticism of a Kolkata market with colourful dresses hanging from the ceiling, film posters on the walls, plastic coverings instead of cloth, and shops for chai, kochuri and muri.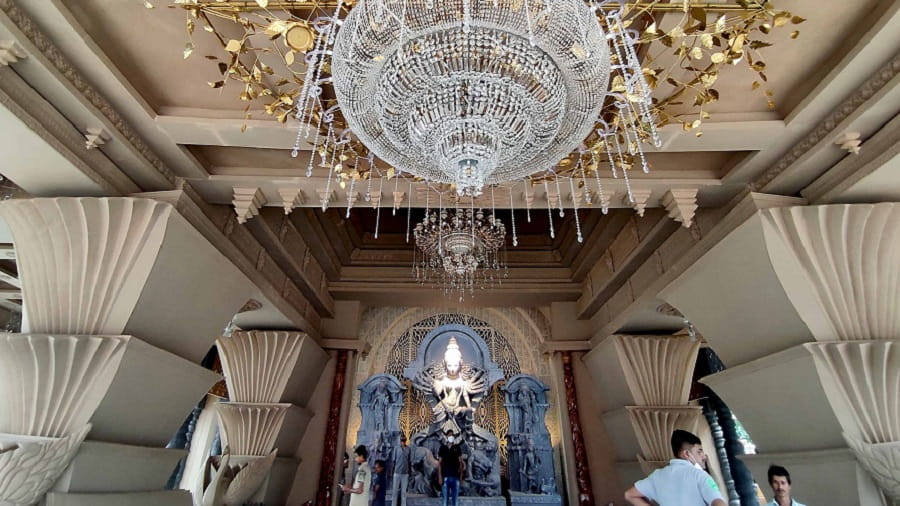 CHETLA AGRANI CLUB opted for a more sombre tone, and their puja was dedicated to those who passed in the pandemic. Apart from using mellow colours, the pandal also had white clothes wrapped in golden malas hanging from the sides, as in a traditional Bengali shraddh.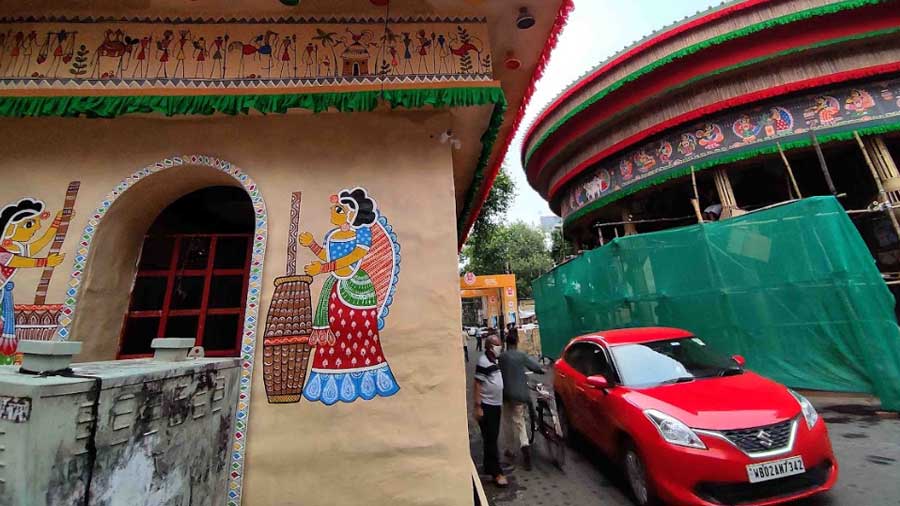 BALLYGUNGE CULTURAL ASSOCIATION emphasised on the significance of female power, equating Maa's energy in driving the earth forward with that of today's working mothers. In an effort to support tribal artists, the puja showcased nine tribal art forms from states across India including Odisha, Bihar and Rajasthan, besides Bengal.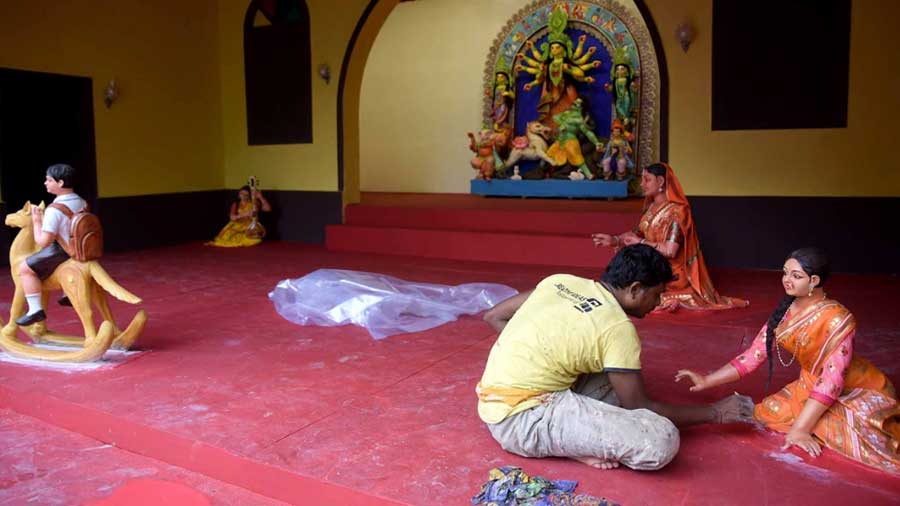 Family received renewed focus in SANTOSHPUR LAKE PALLY's pandal, which brought the entire para together as one big pandal. The mandap highlighted some of the most relatable family experiences during Durga Puja, like a child asking for toys, the mother giving alpana, and the grandmother playing a sitar. The entrance to the pandal is guarded by two massive horses to provide a rajbari-like feel.