Dhaba Food
Rang De Basanti Dhaba is back in a new avatar
The dishes are inspired from the hot streets of northern India and RDBD has brought the most indulgent ones to Kalkata to satisfy your cravings
By
Hannah Nicole D'souza
| Published 09.03.22, 02:35 AM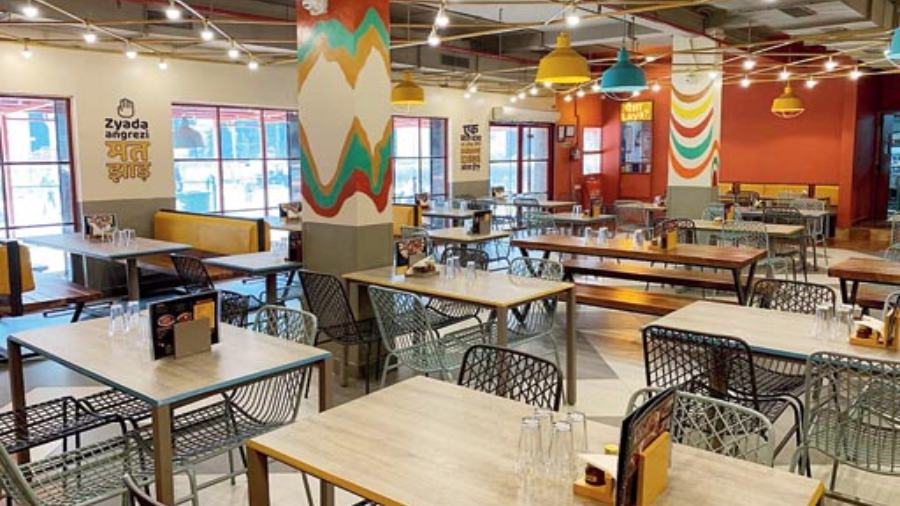 The revamped restaurant is spread across 2,500sq ft with indoor and outdoor seating. The 115 seater sports artsy hand-painted walls, depicting the evolution of Rang De Basanti along with the dhaba culture. The tractor mascot can now be seen on its walls. Spot eye-grabbing quirky quotes that make for interesting conversations while dining.
Rang De Basanti Dhaba (RDBD) has revamped itself and married yummy fare with a good dining experience. From a mouth-watering menu to colourful decor that's an ode to the much-loved dhaba culture, RDBD is a cool hang-out. The dishes are inspired from the hot streets of northern India and RDBD has brought the most indulgent ones to Kalkata to satisfy your cravings.
"It had been a while we had been continuing with a particular design and theme. A decade ago, dhabas were seen in a particular way that was not very interior driven. While we did contribute to that, it had been there for a while. With times changing, we wanted to stay relevant. We, however, want to stay true to the nostalgia of a dhaba while creating the best dining experience," says Abhimanyu Maheshwari, MD, Rang De Basanti Dhaba.
With options to also dine in the comfort of your car, on a sturdy car food tray, the experience is all the more enjoyable. Furthermore, keeping hygiene in mind, they also sport an open kitchen where you can feast with your eyes before your dish makes it to the table! A comfortable dhaba dining experience, we say. A Telegraph walk-through.
Abhimanyu Maheshwari, MD, Rang De Basanti Dhaba
Where: DN 37, DN Block, Sector V, Salt Lake (near College More)
Timings: 11am to midnight (Monday to Sunday)
Meal for two: Rs 700-plus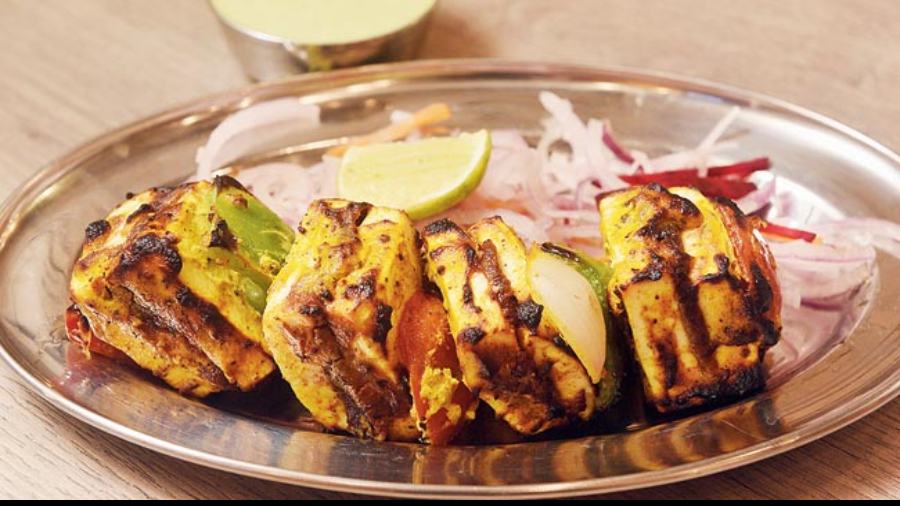 Dates and Kali Mirch Paneer Tikka: Start your feast with this stuffed paneer tikka that's filled with a date- and-black pepper chutney. As the
tag line says 'thoda teekha, thoda meetha', it's the correct blend of spice and sweet, and, a lot of fun. Rs 290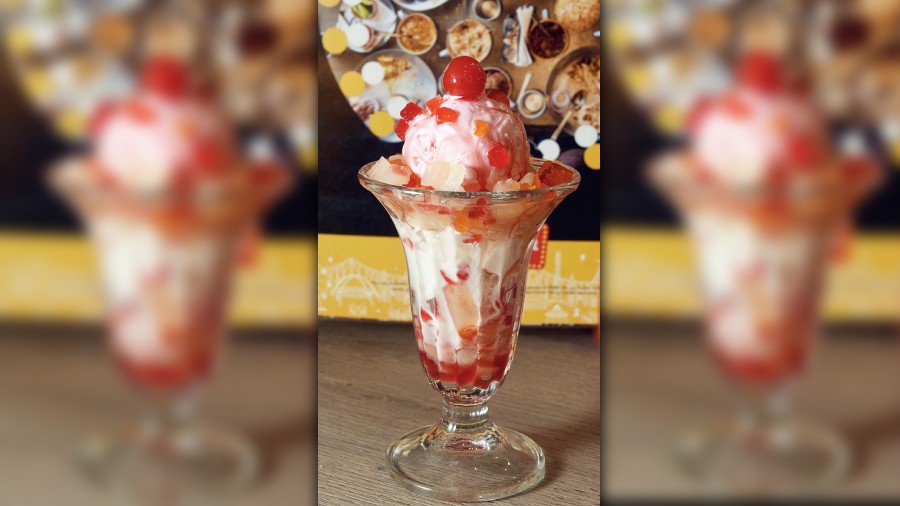 Rooh Afza Tutti Frutti: This one rekindled childhood nostalgia in us. With classic flavours like two-in-one ice cream, tutti-frutti and Rooh Afza, this one is a sweet finish to a desi dhaba feast. Rs 95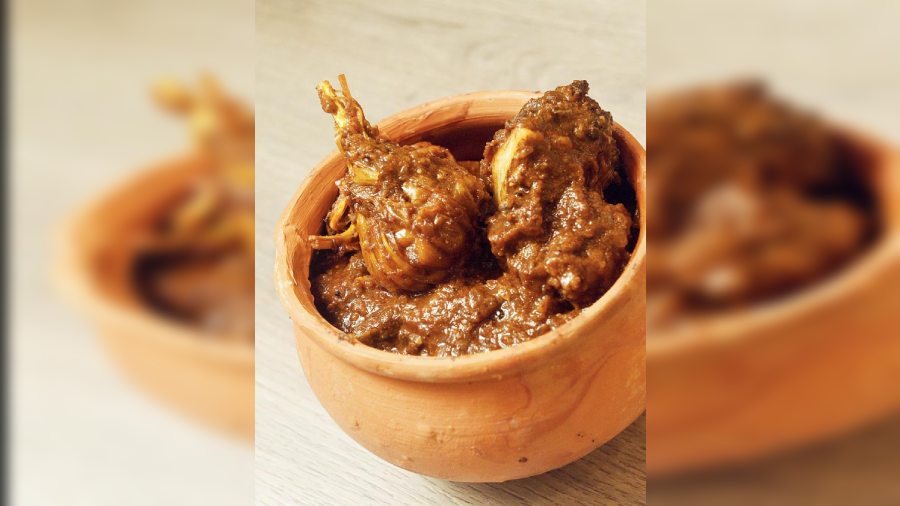 Champaran Meat, Handi Se: Brought to Calcutta straight from Bihar, this dish is a garlicky adventure that sports tender mutton pieces. Rich in spices, heavy and aromatic, it's best paired with Indian breads. Rs 475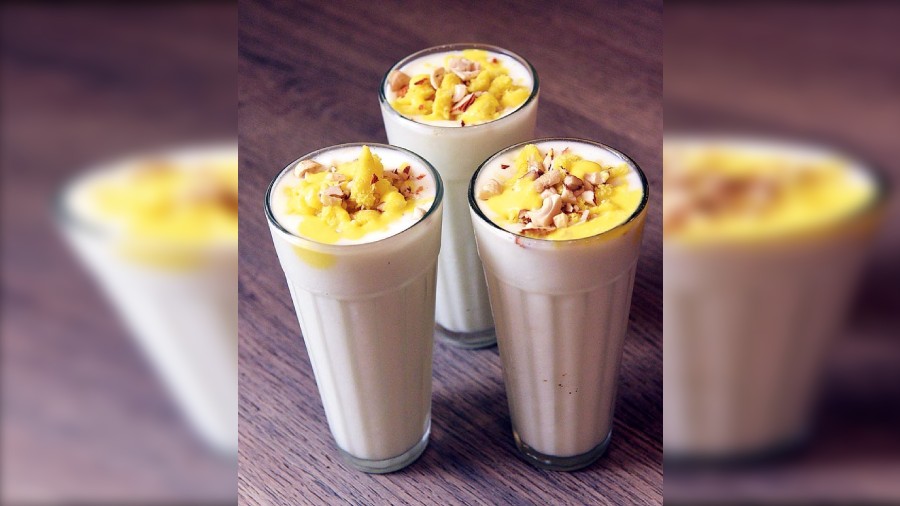 Pede Wali Lassi: What's a dhaba without its lassi? Straight from Amritsar, this dish brings out the best flavours of a refreshing lassi combined with a sweet addition of pede and almonds garnished on top. A liquid meal in its own, you'll be gulping it down in no time. Rs 125