Plans are on for Kolkata's favourite dine, drink and dance corridor – Park Street – to wear pride flags this festive month, which coincides with Kolkata Pride Month (November 17 to December 18).
"The entire stretch from Park Circus maidan to the Park Street-Chowringhee crossing will have pride flags for the first time ever. It's a historical move for the LGBTQIA+ community," said designer Navonil Das, who along with his Kolkata Pride Month team members, is initiating this effort of creating visibility and celebrating diversity in a city that has always been culturally-forward. The first pride walk in India (and possibly South Asia) was the Kolkata Rainbow Pride Walk of 1999. 
The six-feet long pride flags are expected to be up soon and will remain until December 21.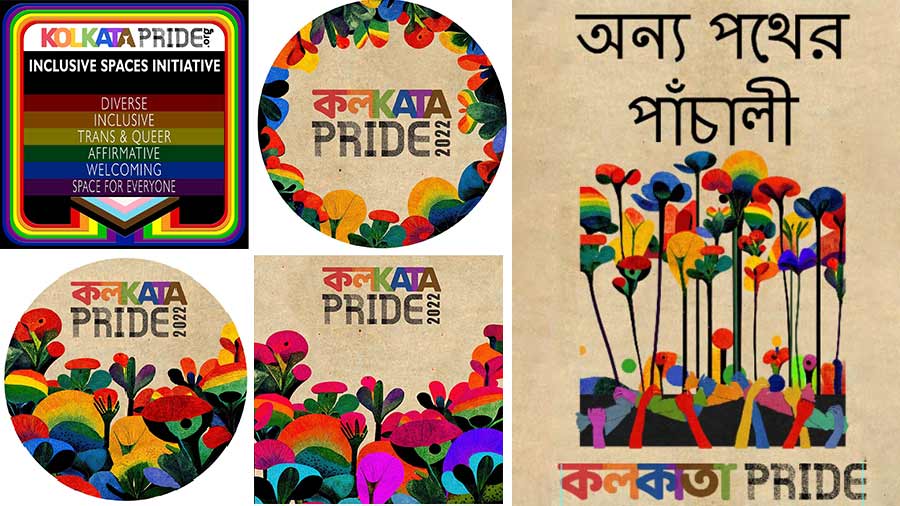 Designs of some the flags to adorn Park Street
Talks were also on to paint the pedestrian crossings on Park Street in rainbow colours, but did not materialise this year. "Everyone from the police to the KMC has been very supportive. We have got the official go-ahead for the flags," added Nil.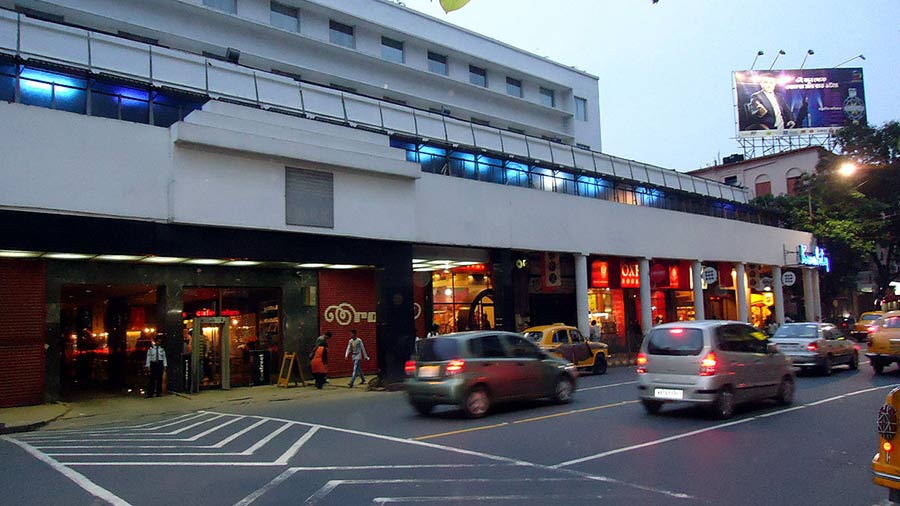 Talks were also on to paint the pedestrian crossings on Park Street in rainbow colours
Several restaurants in the city will also have tent cards and flags (or both) to indicate that they are progressive-inclusive spaces for the LGBTQIA+ community. These include Peter Cat, Mocambo, Peter Hu?, The Salt House, Mrs Magpie, Drifters, Poach Kitchen, Marbella and of course, The Lalit Great Eastern, the star hotel that was one of the first places in Kolkata to introduce pink parties, and nationally spearheads the fight for equal rights for the Indian queer community.
Trincas, which was the first establishment on Park Street to fly the pride flags in November, also conducted a sensitisation session for its staff. "The idea was to reiterate what we have always tried to do — that is, to make all guests feel equally comfortable," said Anand Puri, the third-generation owner of Trincas.
"Yes, we are on board and will display the pride flags," confirmed Siddharth Kothari of Peter Hu?, Peter Cat and Mocambo.
"I think the best part about this is how Kolkata is so much ahead of other Indian cities. Deep down, I think the Indian LGBTQ+ population is looking up to Kolkata. My friends in Bangalore, Mumbai and Delhi still tell me how unbelievably smooth my wedding was," shared city designer Abhishek Ray, whose same-sex wedding ceremony in July went viral.