After a successful seven year run, M Bar Kitchen has undergone a complete makeover and is now M Bar — Kitchen & Cocktails, a lounge-nightclub. "We are a luxury lounge offering a dining experience from evening but we change into a nightclub late in the night," says Varun Mimani, co-owner of M Bar. Aditya Mehta, co-owner says the pandemic has taught them quite a few things. "We started off as dining and party place, but at that point the concept didn't click. The people weren't ready and we also could have executed better. Post the pandemic we have noticed a massive change in the party culture. Guests no longer want only a nightclub. The places that have recently come up are food driven too! And that's a great thing for the industry. So we are in a way back to the concept we started with but with a touch of luxury, fun and a spunky vibe. And, since we are focusing on luxury, we are focusing on people who are rich in their taste," says Aditya Mehta, co-owner.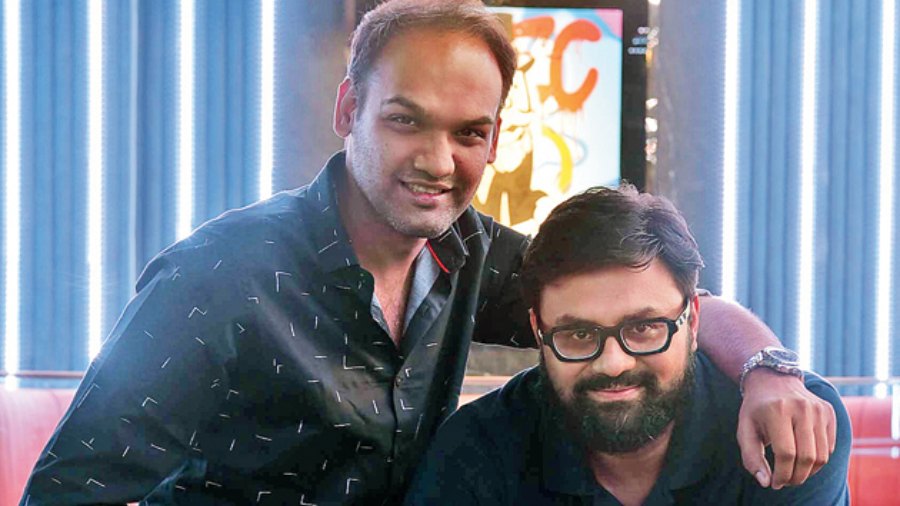 The Telegraph took an exclusive walk-through of the place, high on happy energy, and here are our top five reasons why we love the new version!
1) Light Play: M Bar Kitchen has been synonymous with party lights for years. Taking the whole light game several notches higher now, the new avatar has a stunning ceiling installation of pixel-controlled acrylic squares, designed in a 3D wave. That aside, the bar back is completely renovated with the new M Bar logo, lights running all along the 6,800sqft space giving it a kick-ass feel. "The lights will be mellow till midnight, then we will bring in the party vibe post that," says Aditya Mehta.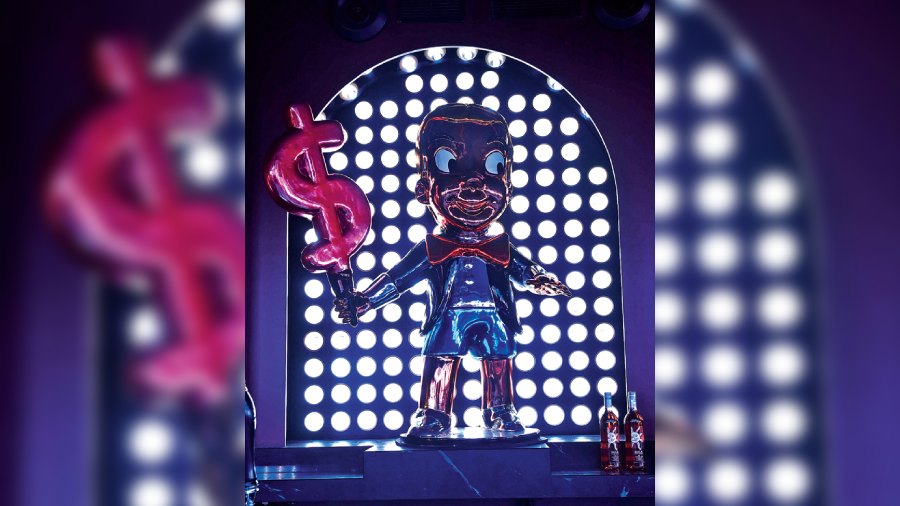 2) Vibrant interiors: "From the design aspect it's an art deco space with lots of colours. We are now an evening space all seven days, unlike three-days of business earlier. So the decor had to tap into the evening pre-gaming scene as well as the nightclub mode later in the night. We wanted a luxury vibe. So we have touches of gold in our cutlery to the life-size statues of Richie Rich and Monopoly,"says Aditya.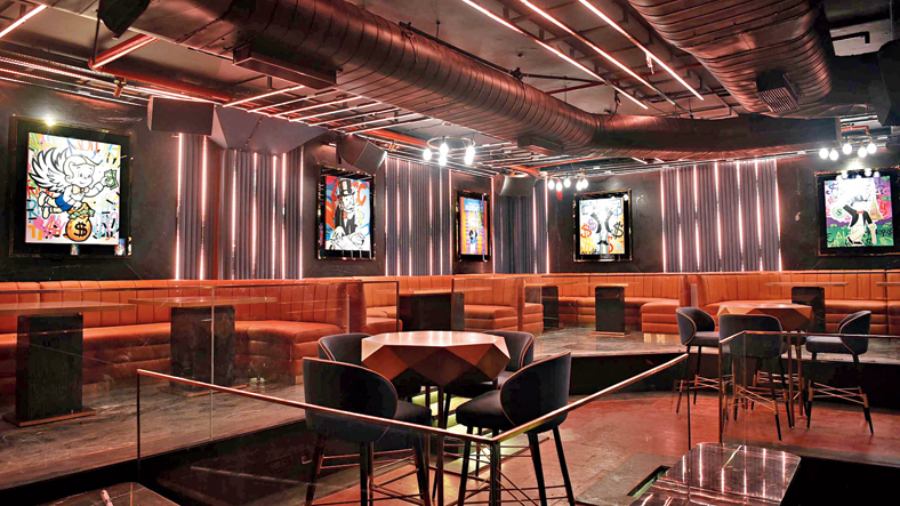 3) Bigger and better: No more jostling near the bar because of space crunch! M Bar is now bigger in size with four sections — two levels (70 and 16 seaters), a PDR (20 seater) and a dinning space on the same level that will double up as the dance floor too! "We are going to use the space for DJ nights, live acts of various kinds at least once a month," adds Aditya.
4) For the gourmet: "We are not just a nightclub any more, previously we would have finger food but now we have rolled out 70-plus items on the menu. The idea was to make a regular dish, different with a surprise element. It's our take on comfort food with a twist," says Varun. Big ups for the fine crockery and cutlery used that lends the essence of luxury.
The Telegraph Picks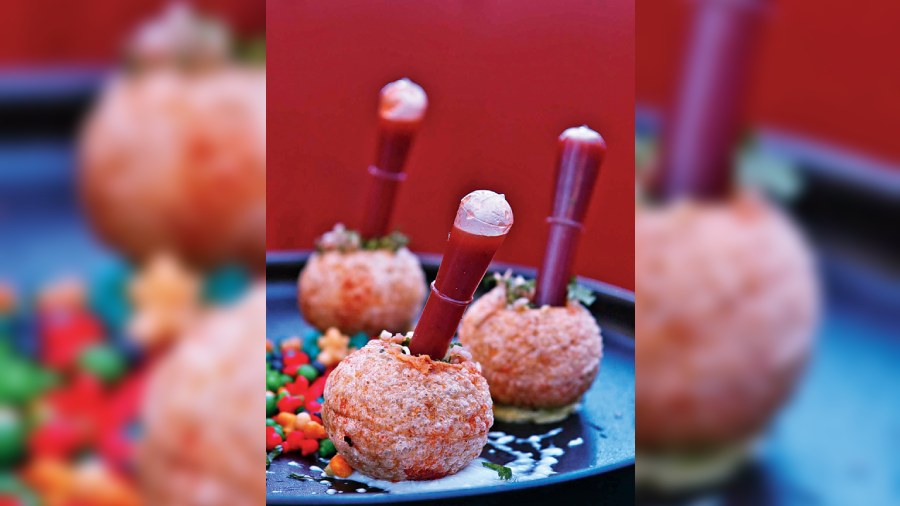 Neon Puchka is nothing like regular one. The unconventional neon boondi, jackfruit filling and dehydrated mint with chutney is a cool pick-me-up.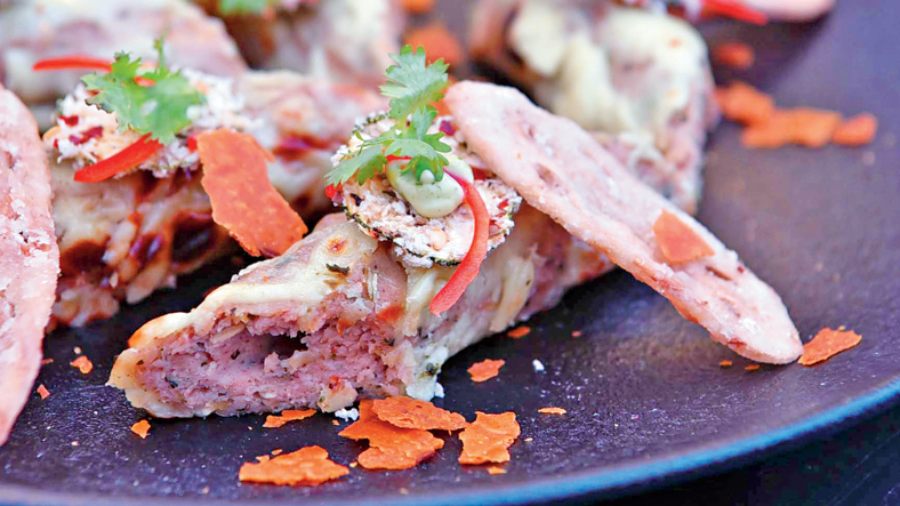 Oishii Seekh Kebab is chicken seekh kebab with a hint of wasabi, served with crisps, chutney and salad.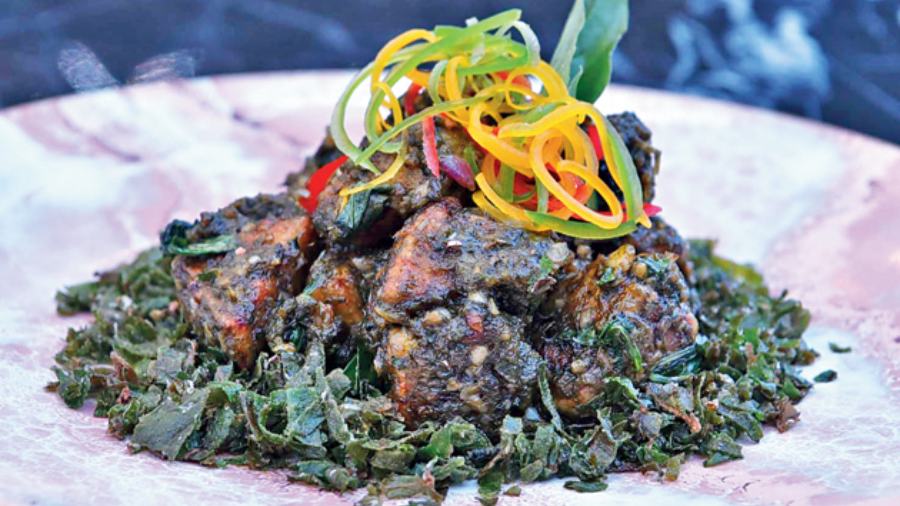 Kale Pesto Paneer is a must-try. It has Oriental flavours, with the hint of chilli and goodness of the green with fresh paneer.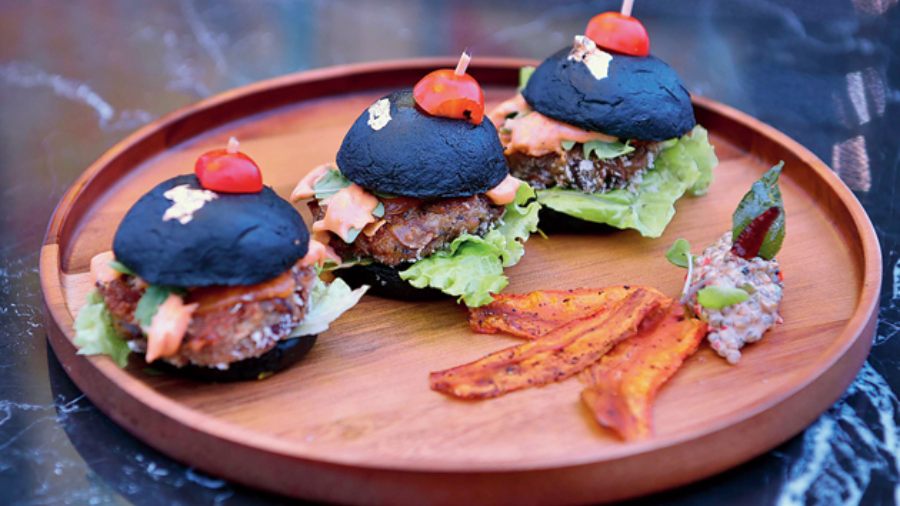 Bomba Truffle Slider comes with Bajra coleslaw, gold leaf on the buns for a melt- in-the-mouth dish.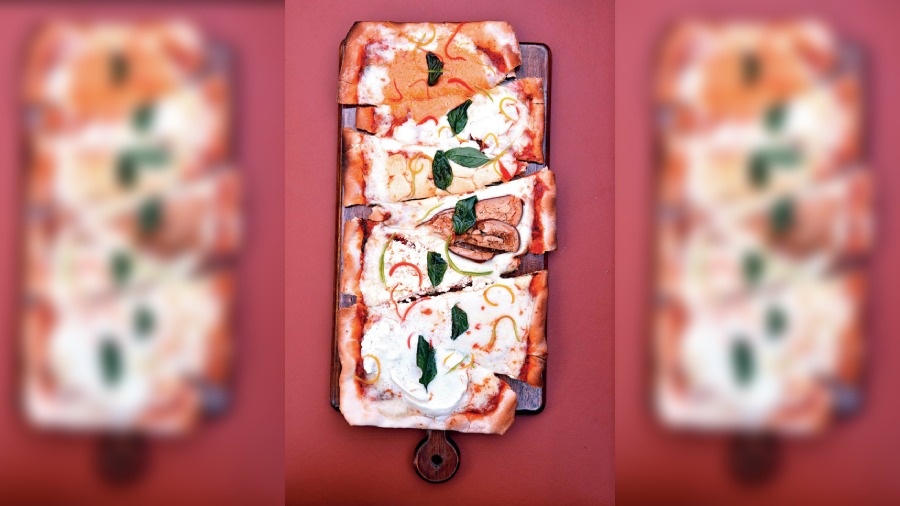 The Seven Cheese Factor Pizza has seven kinds of cheese in every slice. Think English Cheddar, mozzarella, Gouda, burrata, smoked cheese, bocconcini and cream cheese. Phew!
5) Crazy Cocktails: The sip list will blow your mind. We tried an array of cocktails and were mighty pleased. "There are 14 signature cocktails to choose from. Most of the syrups are made in-house and we have focused on making them with locally sourced ingredients. This time we are playing with flavours. Flavours. We have also kept our prices a bit lower than before. Like if you order Black Label small it's Rs 550 instead of the previous price of Rs 850," explains Varun.
The Telegraph Picks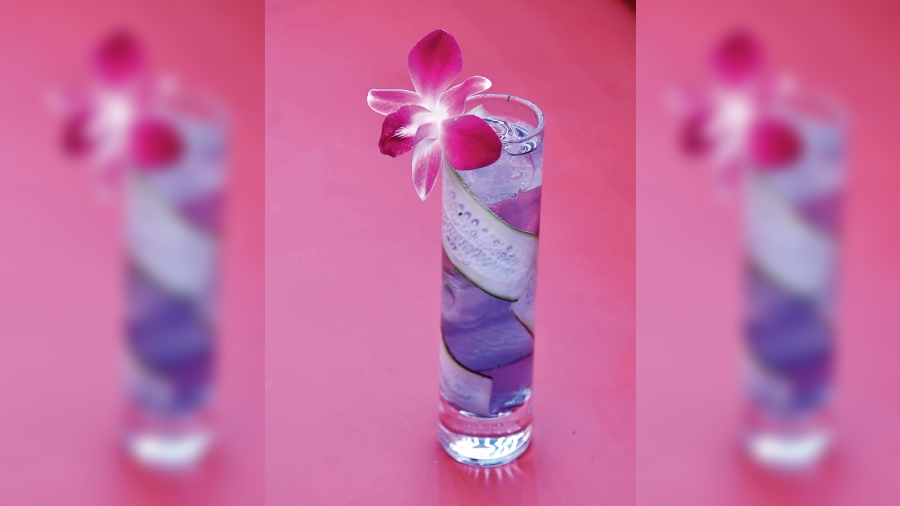 Made with gin and a blue butterfly pea flowers, Purple Lady is a humble and refreshing cocktail for a gin lover.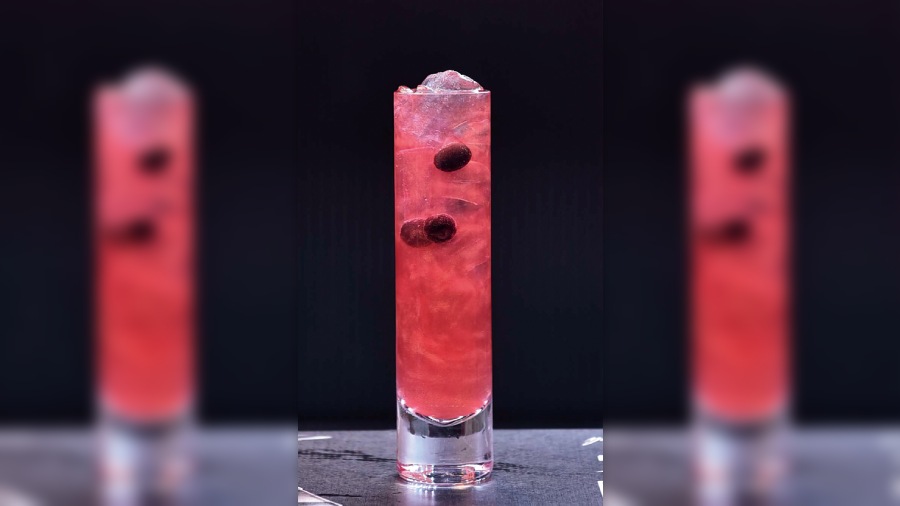 Energised with golden Jagermeister, Gold Digger is a fun and potent drink. Be careful who you offer it to, though!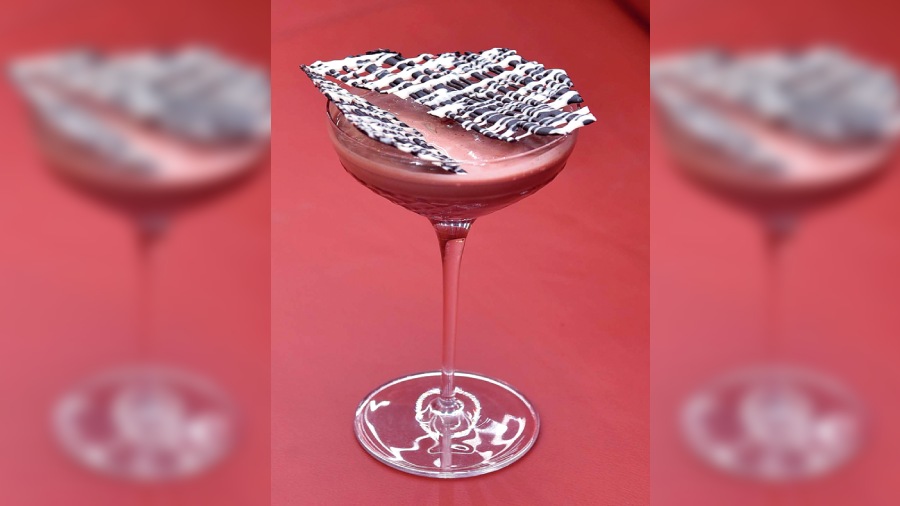 Milky, chocolatey with oodles of Nutella and vodka — we were literally Going Nuts after having it! Yum from the first to the last sip.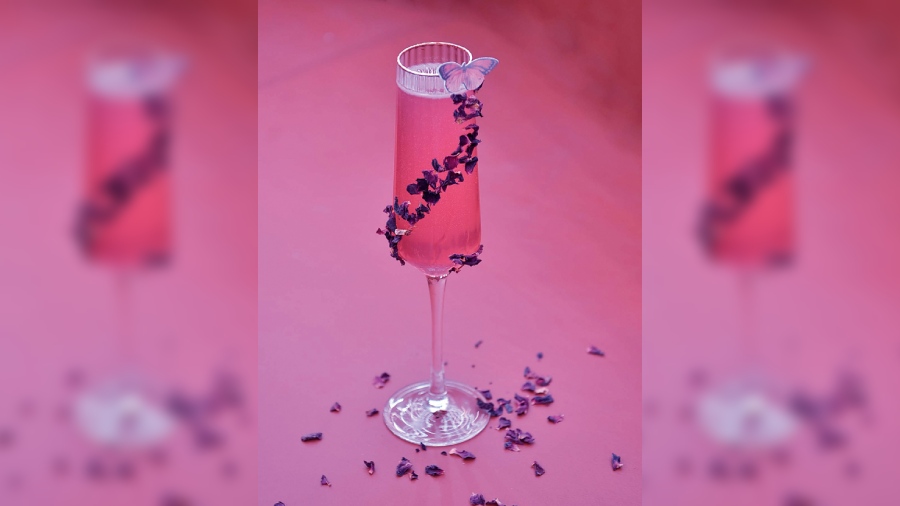 Romeo & Juliet is a pretty cocktail that tastes good too. It has gin, rose and home-made cherry liquor. The dried rose petals and edible paper butterfly, garnish adds to its beauty.
What: M Bar — Kitchen & Cocktails
Where: Magma House
Timings: 5pm-2am (Wednesday-Sunday) and Monday-Tuesday till midnight
Meal for two: Rs 2,000 for two with alcohol
Pictures: B.Halder