There's a new Kookie Jar in town.
Located on the ground floor of Rene Towers in Kasba, the store is the fifth offering from Kolkata's iconic confectionery brand. 
Walk into the aroma of freshly-baked patties and envelopes, with fresh cream pastries and cakes taking centrestage at the counter.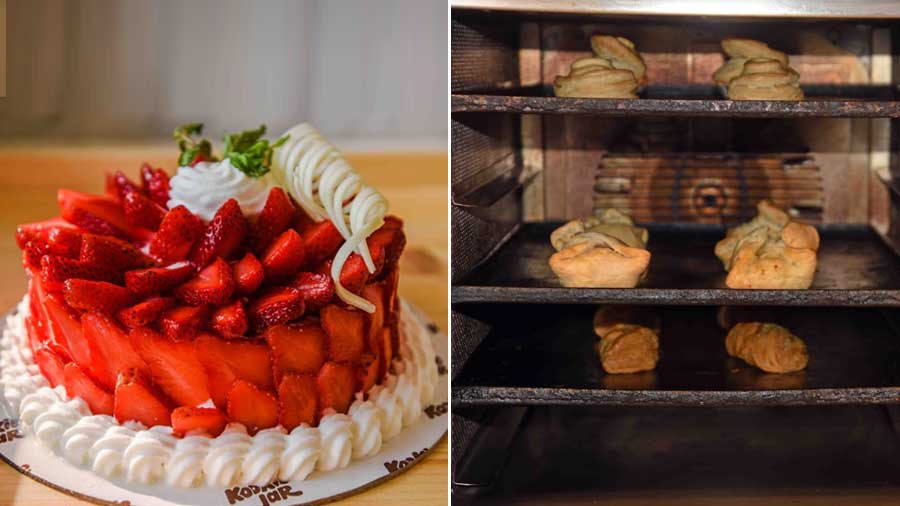 Fresh Strawberry Gateau is a winter special; (right) Puffs and envelopes are baked fresh in the store oven
Amit Datta
Known for introducing many firsts to the city, here comes another, the Travel Cake. This stunning creation is filled with a core of strawberry and is sure to finish off any winter party with a bang! The Kapur sisters, who travel regularly across the globe, recently returned with cake moulds with pipe inserts that help create the hole in the centre of the cake.
"As we celebrate turning 36, we wanted to gift Kolkata yet another store. This location was ideal because it's a catchment area in a developing part of the city, close to offices, residences in Rajdanga and malls," said Puja Kapur. The visa office is located in the same Rene Towers building, which also makes it a convenient stop for potential travellers in the future.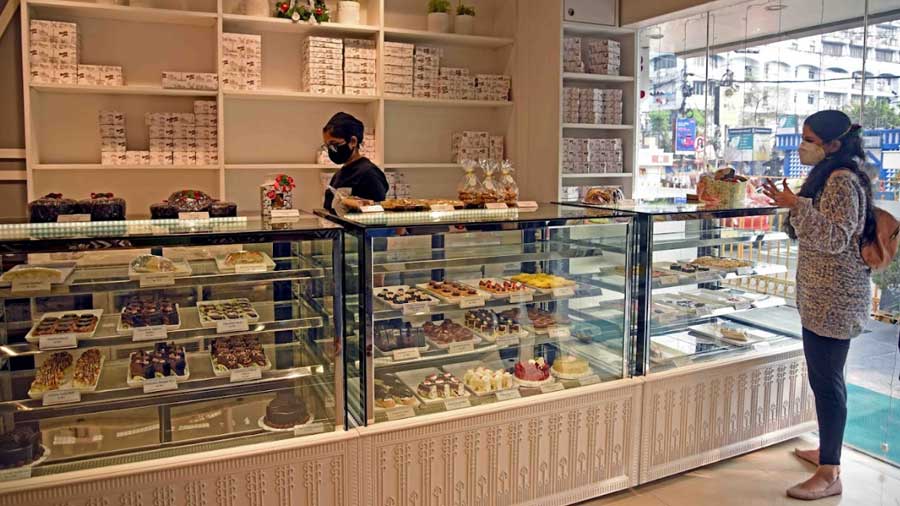 Amit Datta
Spread across 720sq ft, the layout of the new Kookie Jar store is neat and minimal. White is the central tone with a splash of colour on one of the walls, throwing shades of similarity to the Hindusthan Park store. A handful of leatherite high chairs allow visitors to grab a cup of coffee and sandwiches.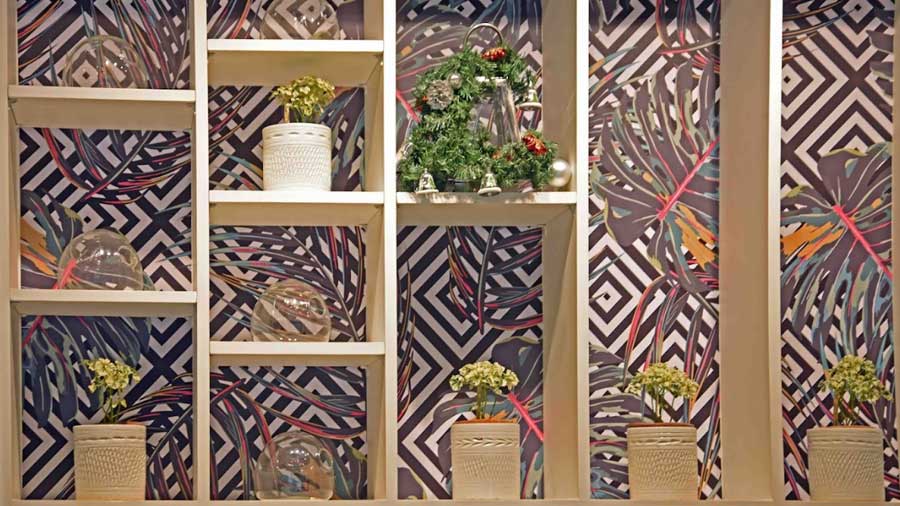 Amit Datta
The confectionery is serving up all its favourites though some of the fast-moving items since the store's soft opening on November 1 are the festive eats like fruit cakes, Chocolate Tree with candies and nuts, Caramel Candies (you'll love these if you like stickjaw!), Xmas Pudding with brandy butter and a range of savoury snacks like Lavash and Herb Crostini. "The Buttery Biscuits are also doing well," adds Puja.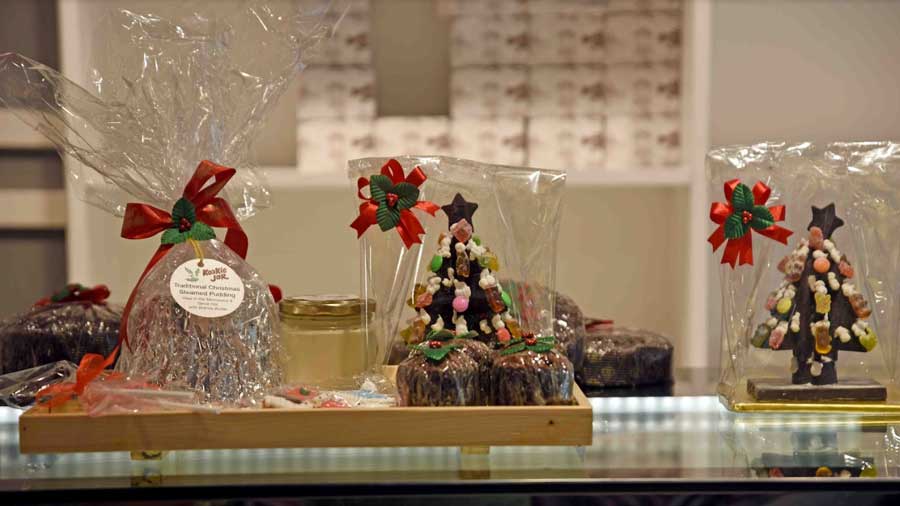 Amit Datta
Customised boxes are available for those who want to pack popular picks.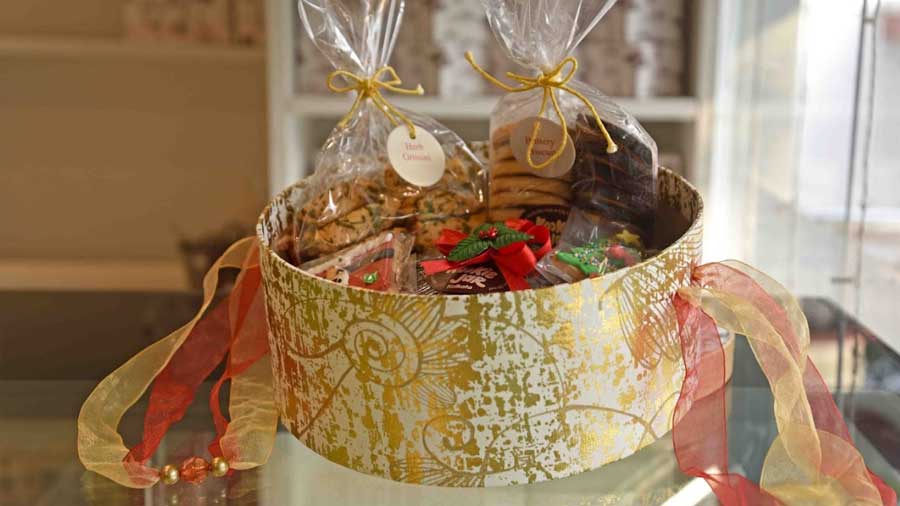 Amit Datta