December 1985: It's a winter morning in Kolkata and a quaint pastry shop has opened at a corner of Rawdon Street. It is small and cosy (half the size of what Kookie Jar is today) and chairs are arranged on the pavement for guests that spill over from the store. 
Inside the store, the wooden cupboards bear glass shelves displaying pastries and cakes as Lovey's mother, Mridula Kapur, oversees the finer details. Kookie Jar is the humble realisation of her resilient daughter's dream at 21. Lovey started baking from her home kitchen for friends when she was 13, moved to the garage to accommodate the demand and the family realised the only way forward was a store. 
For generations, Kookie Jar stood the test of time. It became one of Kolkata's landmark brands offering unmatched confectionery. It became a household name, one that delivered great tasting, high quality products to customers throughout India and even beyond our shores. 
There were lows like their staff being poached and the store being damaged, recipes and baking tools being stolen. The sisters, Lovey and Puja, had to rebuild everything from scratch. Like an upside down cake. 
There were highs like receiving accolades from the likes of Sonia Gandhi and even Satyajit Ray and catering to a reasonable selection of the who's who across the country. 
Today, perhaps when millennials see any of the five outlets of Kookie Jar (Rawdon Street, Alipore, City Centre, Hindustan Park and the newest one at Rene Tower in Kasba) what may be seen is simply an established brand serving pretty pastries. 
But a Kookie Jar pastry is not just a pretty pastry. Every bite is a taste of passion, failure, success, honesty and integrity, all ingredients of a masterpiece. It is the story of a resilient woman who fought all odds to make her dream come true in a world when cloud kitchens, hashtags and food influencers did not exist. 
The original home chefs of Kolkata, share with My Kolkata, 36 nuggets as Kookie Jar turns 36 today: 
1. Kookie Jar was born: December 1985.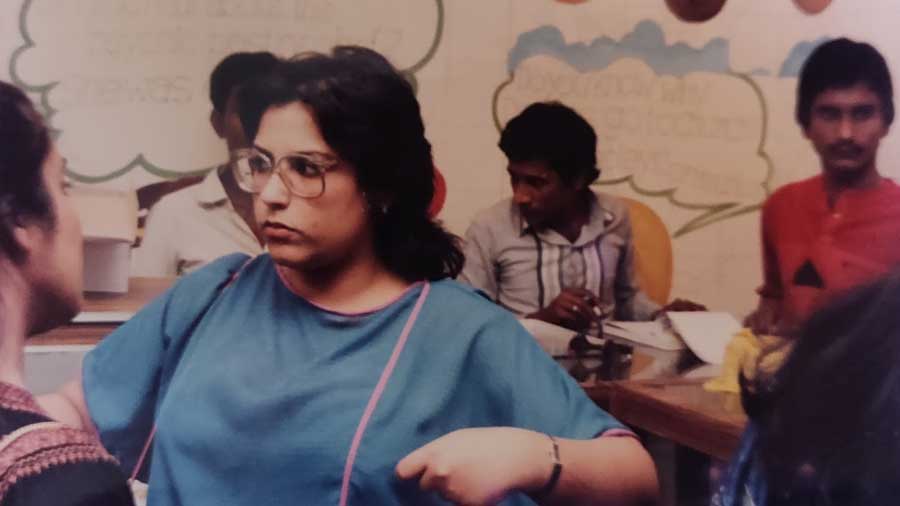 A young Lovey at the opening of Kookie Jar Rawdon Street.
2. The home-made item by Lovey that led to KJ's opening: Cheese Straws.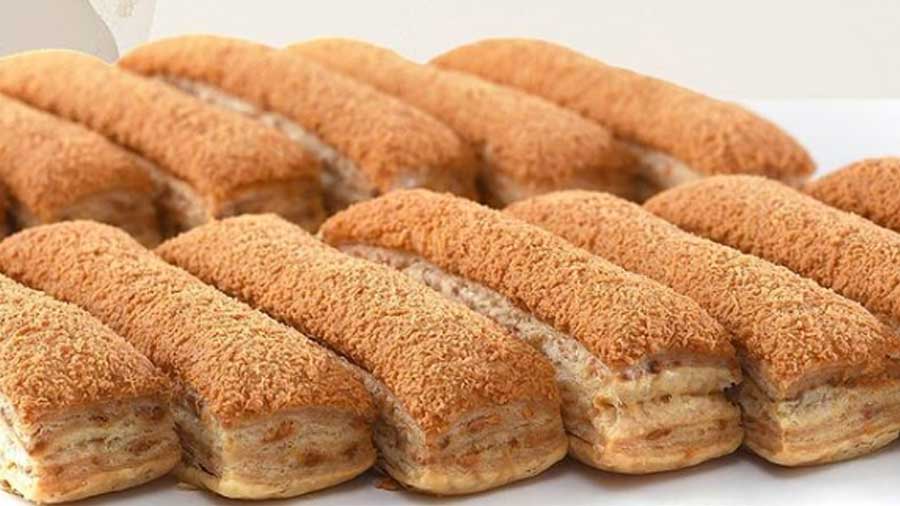 3. Bestseller pastry at Kookie Jar Rawdon Street: Chocolate Boat.
4. Bestseller exotic item at Kookie Jar Hindustan Park: Mixed Berry Tart. "Our most exotic items move the fastest at the HP store."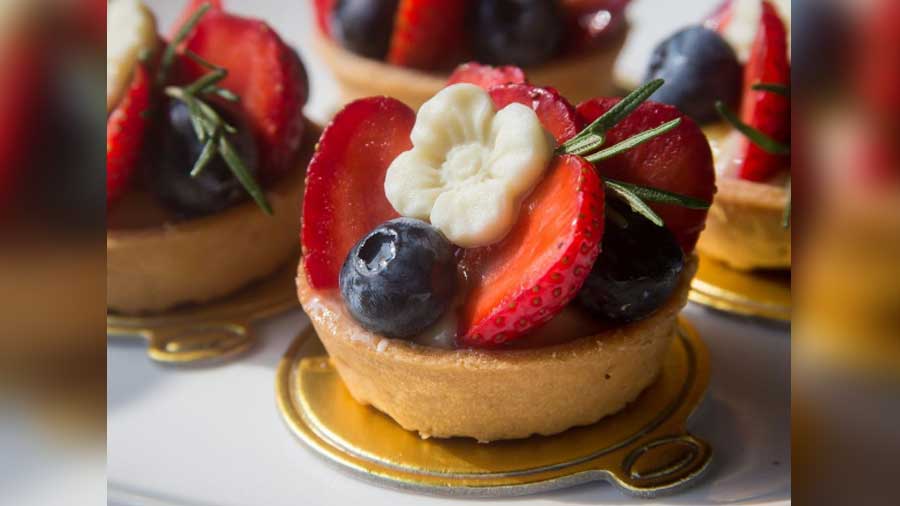 5. Bestseller pastry at Kookie Jar City Centre Salt Lake: Chocolate Pyramid.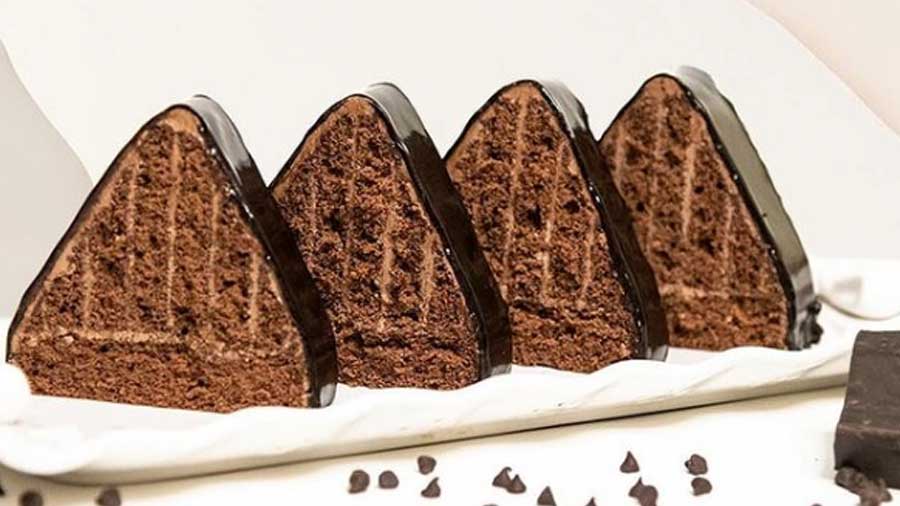 6.Bestseller savoury at Kookie Jar Alipore: Corn Puff.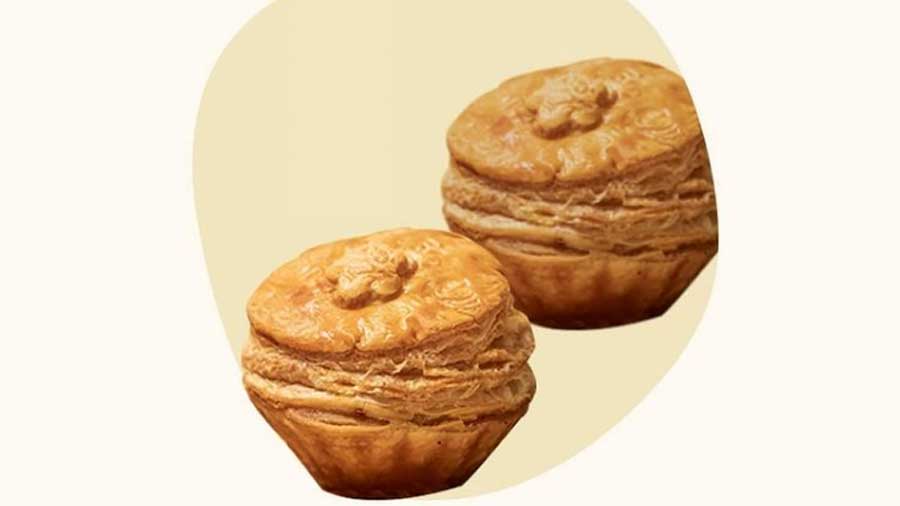 7. Pastry that ships the farthest (literally!): Chocolate Boat. "A customer told us she was carrying them to her family in Jeju island, South Korea."
8. Secret ingredient of Chocolate Boat: "The best chocolate!"
9. Secret ingredient of KJ: Passion.
10. Top tip to today's home chefs from the original home chefs: Originality and passion.
11. First (one of many firsts!) to introduce this food trend in Kolkata: Red Velvet Cake at a private event (mid-2000s) and Death By Chocolate (late 80s).
12. Most exotic food ever catered: Caviar Mousse. 
13. Food preference for catering: All things vegetarian.
14. Moment of struggle: 1997, when Kookie Jar Rawdon Street was forced to close. "We lost everything, from our hand-picked staff down to recipes, cake moulds and cookie cutters."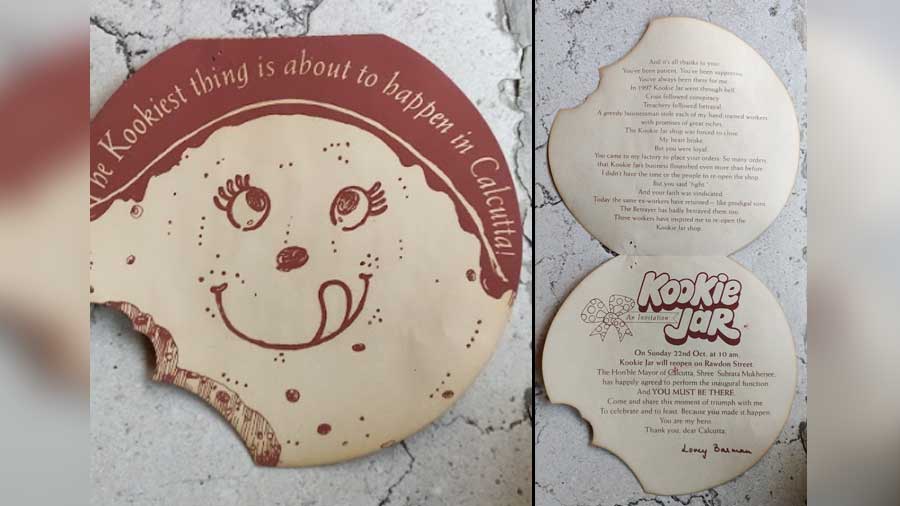 The card that went out to loyalists when KJ closed and then reopened in 1997.
15. Moment of true inspiration: When Kookie Jar Rawdon Street reopened the same year and the two sisters rebuilt everything from scratch. "We were home bakers with no entrepreneurial training but we worked hard and rebuilt our home."
16. Pandemic food trend: Comfort food. 
17. Winter bestseller for home parties: Fresh Cheese Platter (Garlic Black Pepper Cheese and Parsley & Nut Cheese) on order only.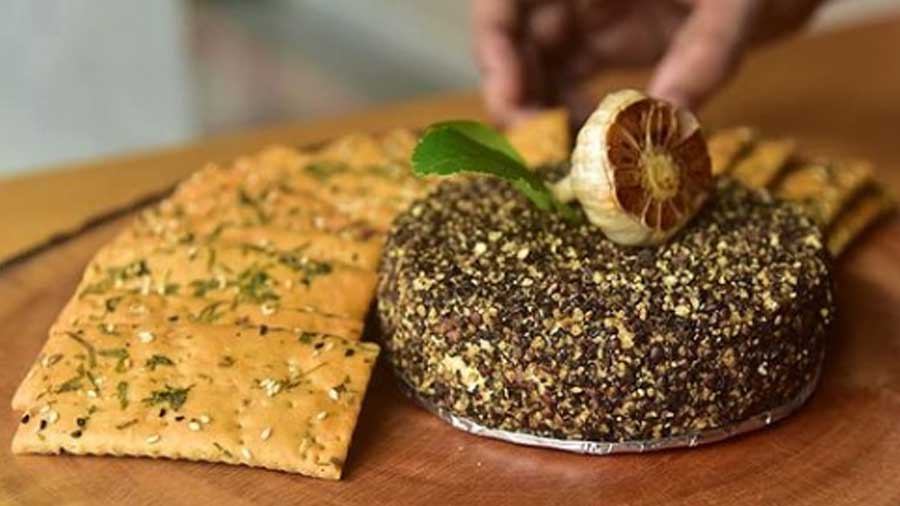 18. Whose feedback matters the most: "Children, when they bite into a pastry and go 'Mmmmm!'"
19. Bestseller ice cream flavours: Belgian Chocolate and Cappuccino. "You should try the Orange and Orange Rind though!"
20. Most talked-about item: Lemon Tart.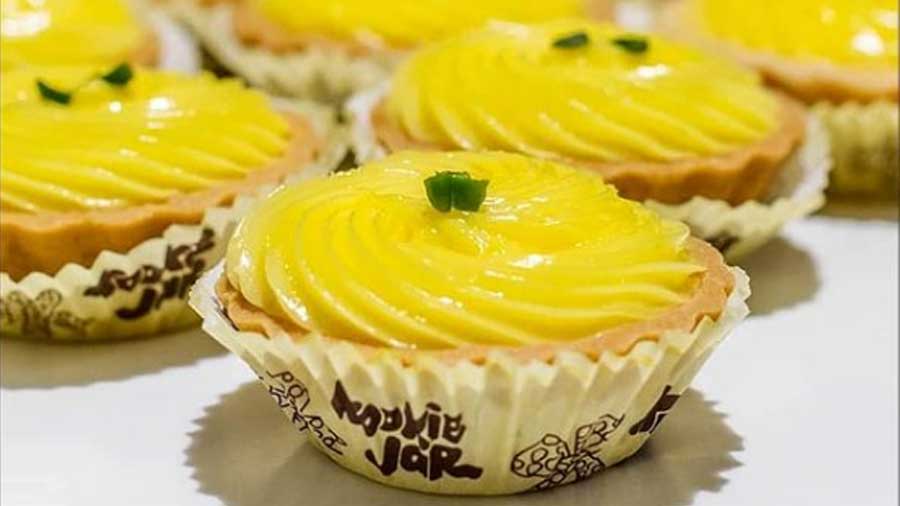 21. A pandemic favourite: Tea cakes, especially the Honey Lemon Tea Cake.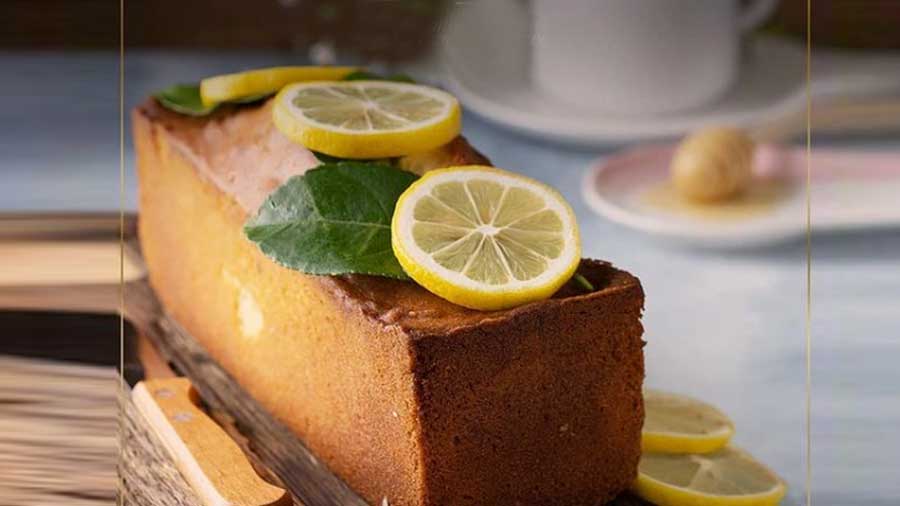 22. Swiggy favourite: Chicken Envelope.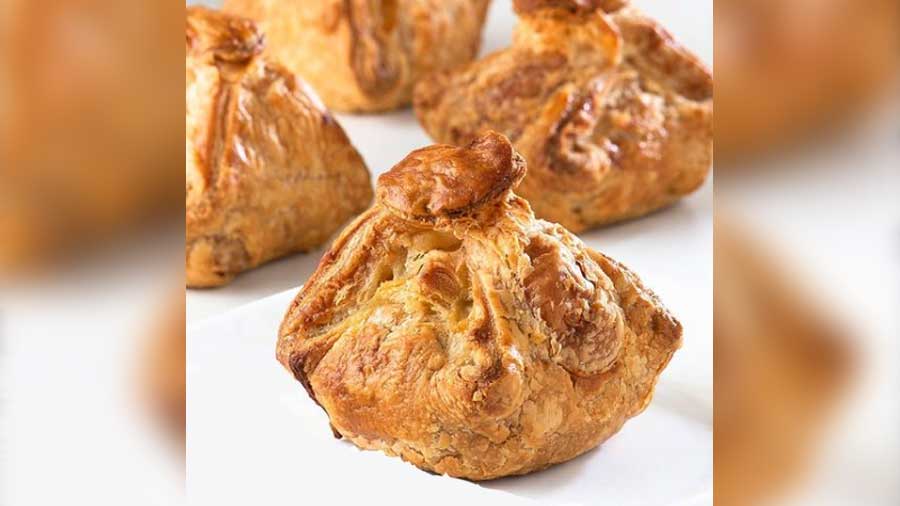 23. Moment of truth: When the Kookie Jar factory, usually buzzing with activity, wore a cape of silence during the pandemic.
24. With power comes responsibility: "We ensured our 150-member team took home full pay during the pandemic months we remained shut, even though every F&B business was bleeding. Family is family."
25. Most heartfelt, organic wish on social media in recent times: Sneha Vakharia. 
26. Standout surprise item: Milk Chocolate and French Vanilla Cake. 
27. KJ store with the warmest neighbourhood: Hindustan Park.
28. KJ store with the most loyalists: Rawdon Street.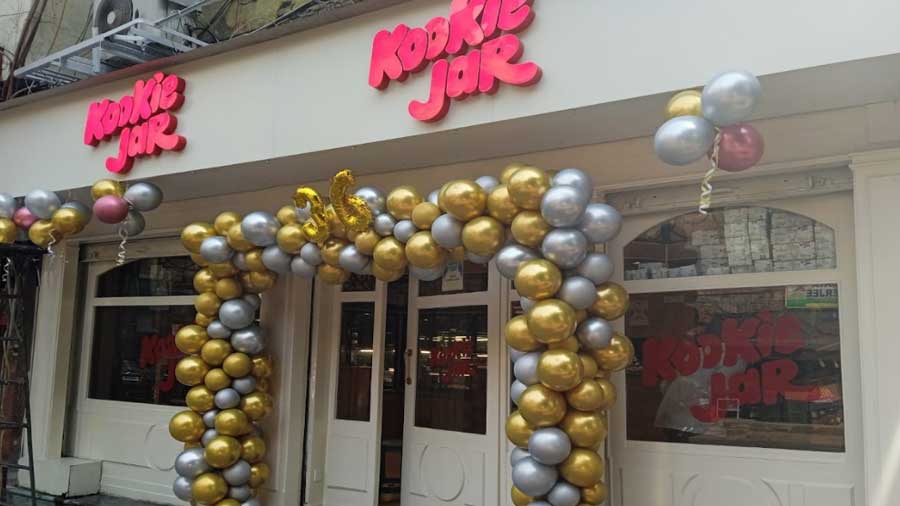 Where it all started! Kookie Jar Rawdon Street decked up for its 36th birthday on Wednesday
29. KJ store where visitors spend maximum time: Alipore (there is dining space).
 
30. KJ store with the most experimental audience: City Centre.
31. Most recognisable Kolkata monument on the KJ box: Howrah Bridge! 
32. The international touch at KJ: The Costa brothers from Italy who did the decor for all the Kookie Jar stores including their City Centre, Alipore and Hindustan Park outlet as well as the restaurant, Mangio.
33. Bestseller bread: The signature Tomato Bread.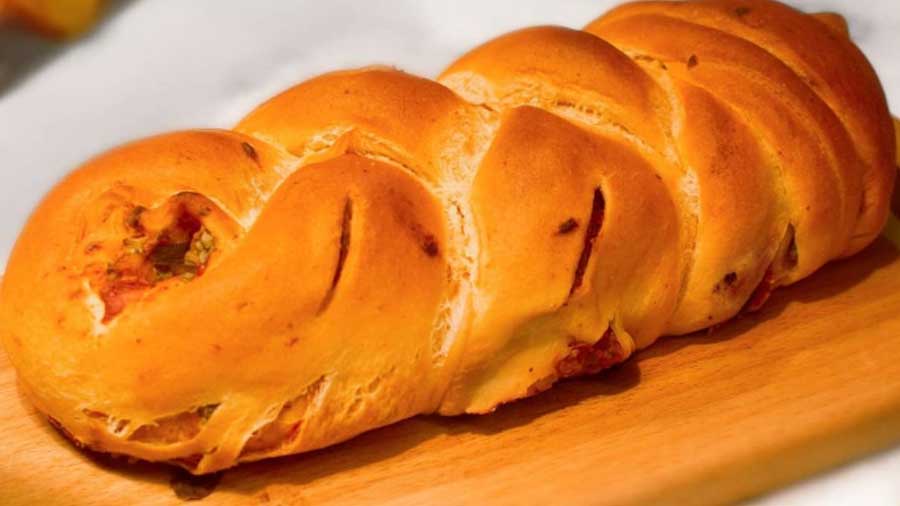 34. Most Instagrammable Cake: Belgian Chocolate Drip Cake.
35. Best compliment: "Even after so many years, it tastes just the same!"
36. Next best compliment: "What families & friends tell relatives who visit Kolkata --- 'Don't come back without Kookie Jar!'"