Our trips to Delhi have been incomplete without a meal at Yeti, the Himalayan cuisine restaurant chain that is all about the rustic flavours of the mountains. For the uninitiated, Yeti — The Himalayan Kitchen is a national brand founded by Joy Singh and Rahul Kundan. The brand started its journey from Delhi's Hauz Khas, and presently has eight outlets (dine-in and delivery) across the country. "Yeti has been growing in Delhi and Mumbai for sometime now. We serve Tibetan, Nepalese, Bhutanese and Assamese in Yeti, which is what Kolkata has a palate for so we decided to launch it here. This city is an expert when it comes to thukpas and momos and sha phaleys so let's see if we pass the test. In our view we should come out with flying colours (pun intended)," said Joy and Rahul.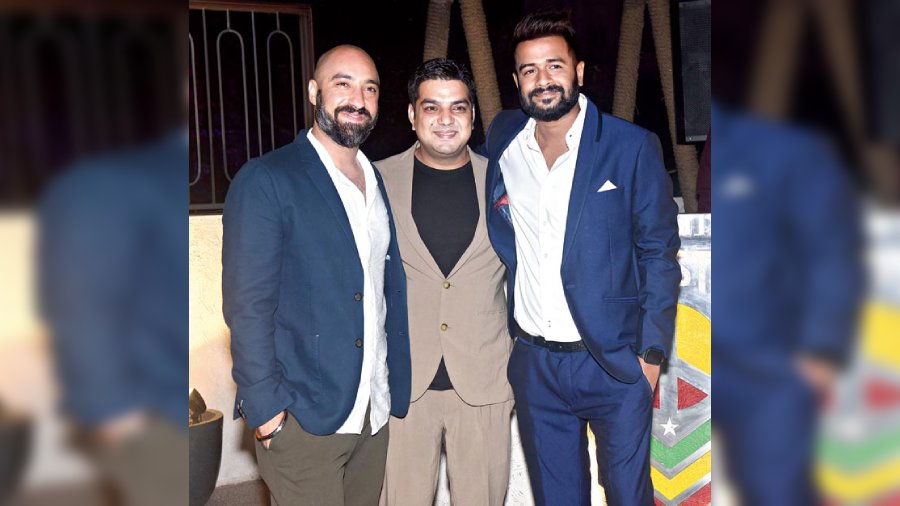 Joy Singh, Rahul Kundan and Praveen Jaiswal
The outlet in Kolkata is set to open in Celica Park, next to Raasta — the Caribbean lounge, and is managed by the same Raasta team. Spread across 1,200sq ft, Yeti is 26-seater and is beautifully done up with wooden furniture, Tibetan prayer flags and wheels, bricked walls and warm lights. "Since the brand is widely known in Delhi and Mumbai because of their extraordinary menu like Aloo Momo and Mutton Momo, which isn't available in Kolkata, so that was the turning point to bring this Himalayan cuisine here," said Praveen Jaiswal, local franchisee of the brand.
Indulge in the rustic and authentic taste of Tibetan, Bhutanese, Nepalese and Himalayan cuisine at Yeti. The menu has everything from momos, thukpas, Nepali dishes like Aloo Sadeko, Bhutun, Sukutu Fry, Shapta to Bhutanese dishes like Datchi, Khashi Ko Leddo, Kokra Saag to dishes like Assamese Pork Curry and Masala Buff.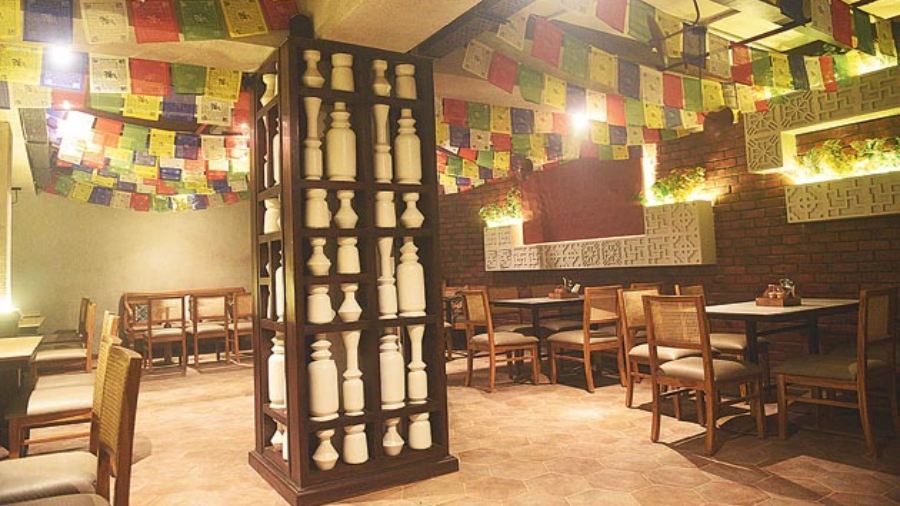 What: Yeti —  The Himalayan Kitchen
Where: 24 Park Street, 1st floor, annex building
When: Opens on March 11
Timings: Noon-11pm
Pocket pinch: Rs 1,500 without alcohol for two
The Telegraph picks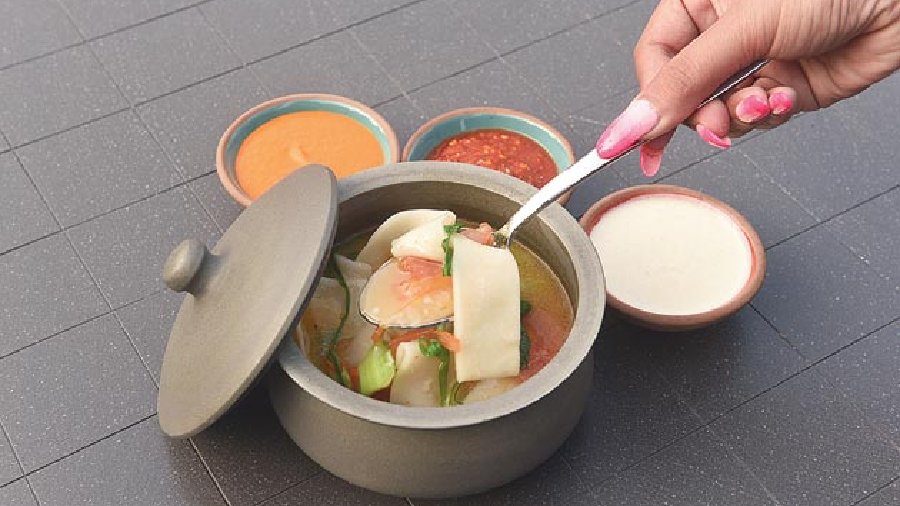 Indulge in the simple goodness of Thentuk — a common Tibetan dish which has hand-pulled noodle soup with fresh veggies. If you want to make it spicy you can add house-special sauces.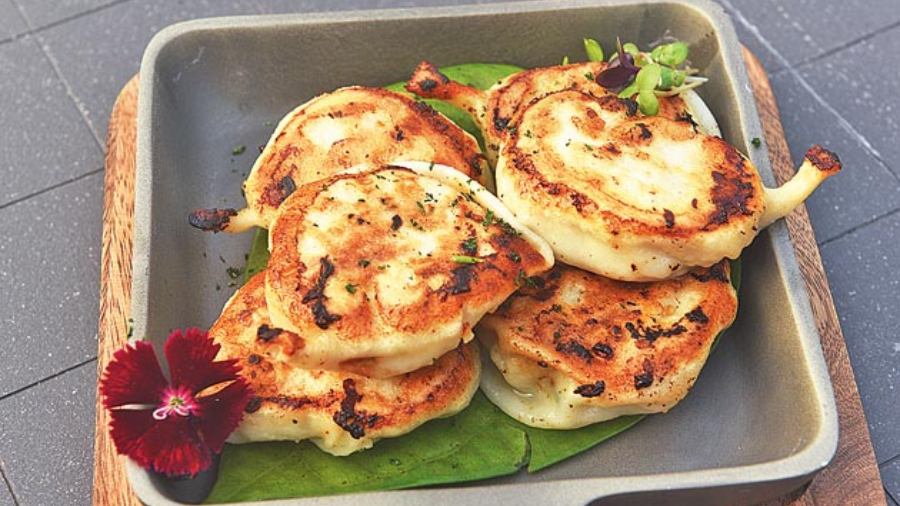 You cannot leave without digging into piping hot Kothes that have thin coating and are oh-so-juicy! Vegetarian and non-vegetarian options are available.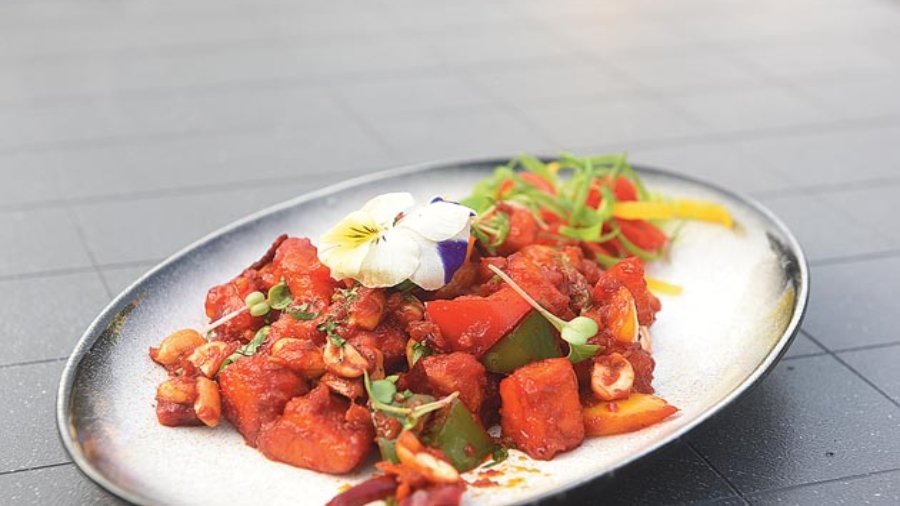 Looking for something spicy? Try Chicken Dry Fry, which has juicy chicken chunks tossed in a sweet-sour sauce with bell peppers and peanuts.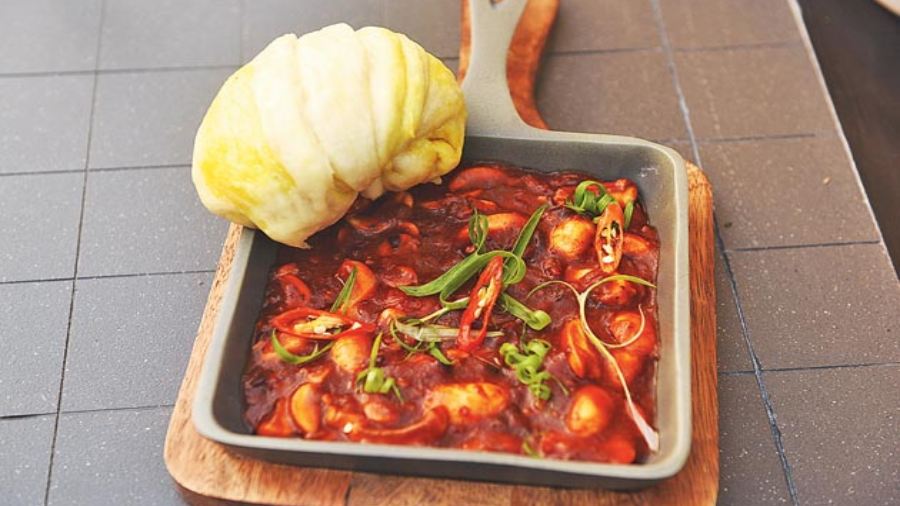 Mushroom with Black Bean Paste is a must-try Tibetan snack that comes with fluffy Tingmo (steamed bun made with flour).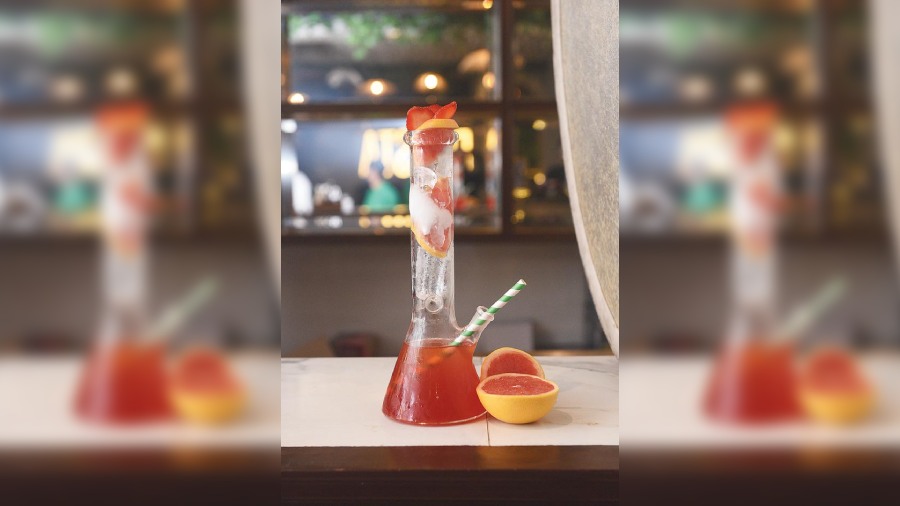 Cleanse your palate with mocktails such as La Fraise — a yummy sweet drink made with strawberry crush, basil, lime and soda.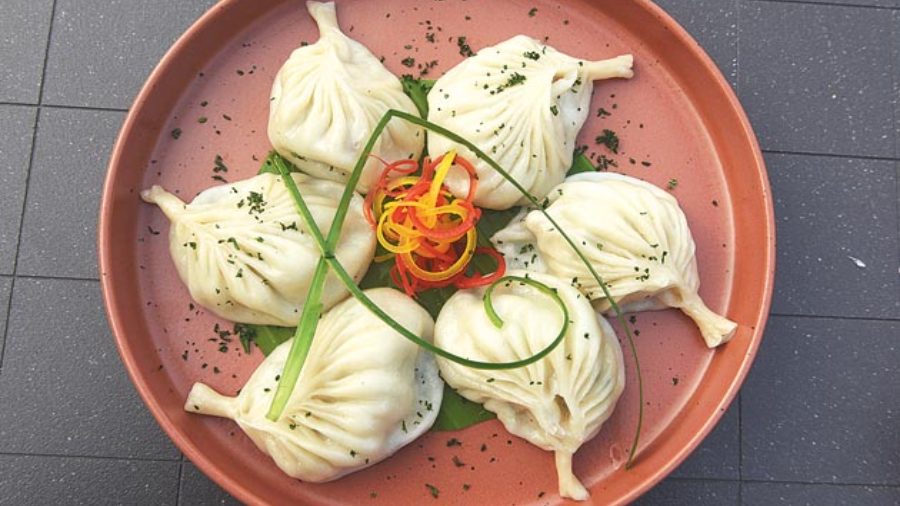 The menu boasts of various types of momos with fillings like chicken, mutton, buff, pork and vegetarian options like Aloo Momos, spicy Jhol Momos. We tried the juicy Mutton Momos, which are recommended by the chef.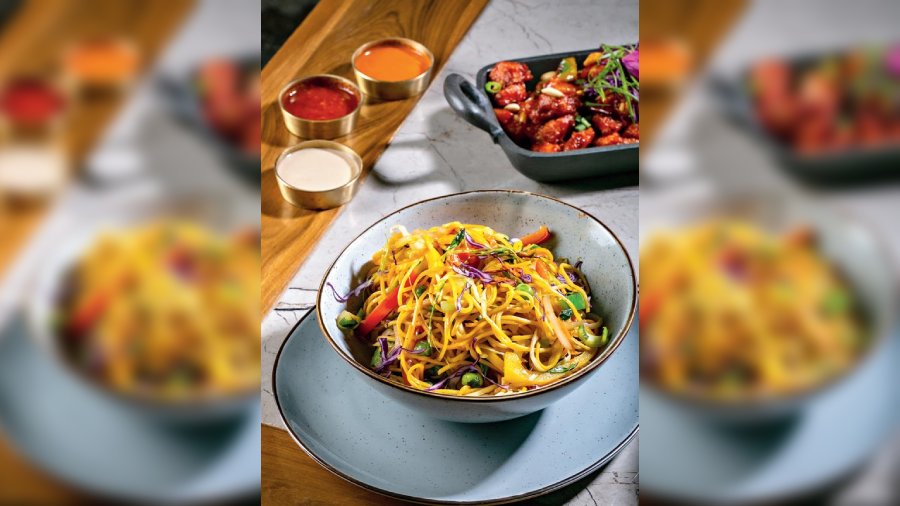 In the mood for something light, call for Veg Chow Chow — the humble yellow noodles stir-fried with fresh veggies.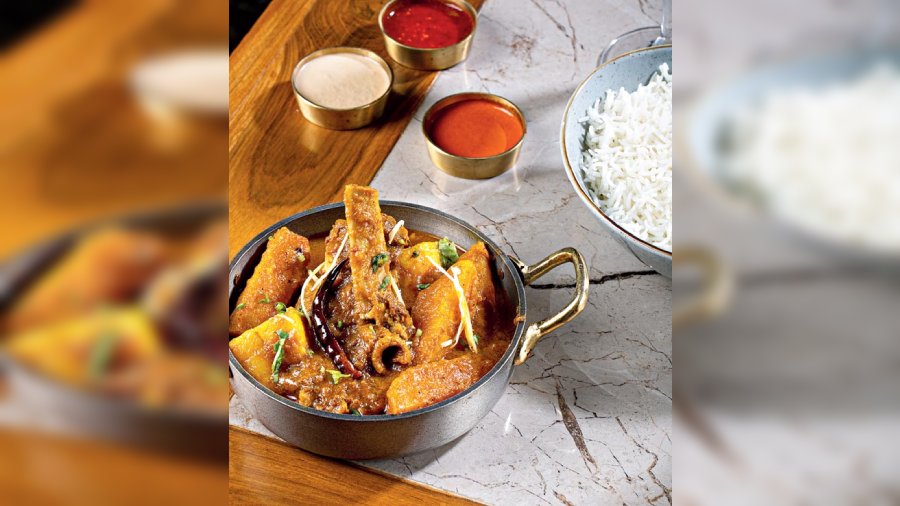 Indulge in the soulful and simplicity of Assamese Pork Curry that has pork slow-cooked with bamboo shoot. Enjoy the meat-fat balanced pork jhol with steamed rice. If you want it dry, option is available.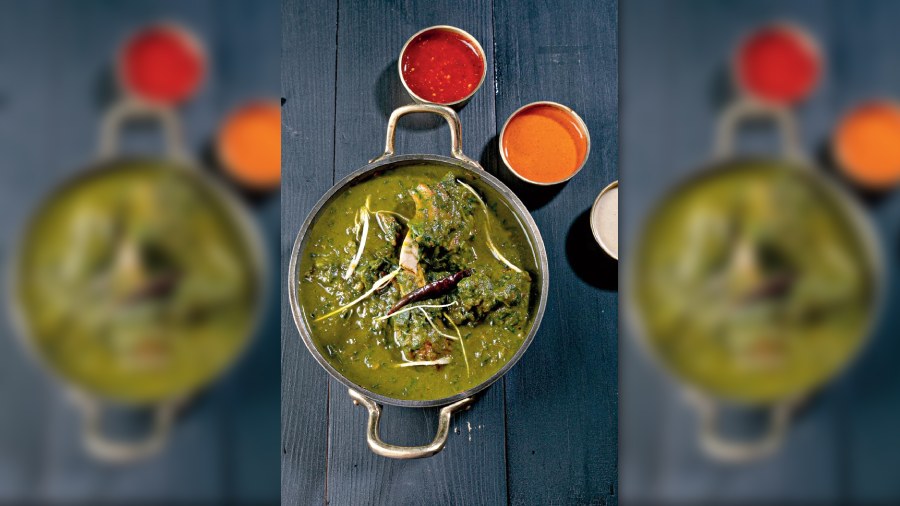 If you like your food hot, try Saag Maas, a mountain speciality that has spicy mutton curry cooked with spinach. The mutton is cooked for hours till it's soft and juicy.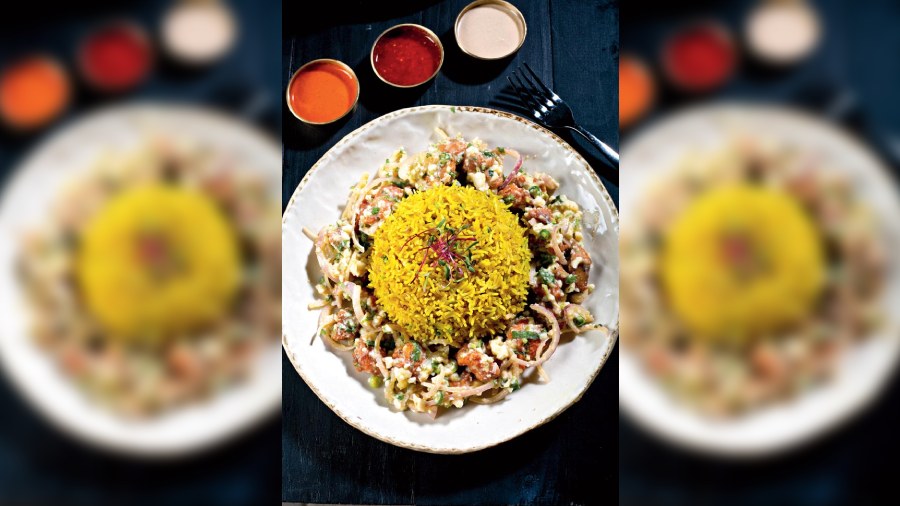 Jadoh With Doh Khleh is a speciality of the Khasi people in Meghalaya region. This one-dish meal includes rice cooked in meat stock with onions and spices. Expect robust and rustic flavours.
Pictures: Rashbehari Das