DAWN AND CHIA
This special immunity-boosting drink from Grace at Kolkata Centre for Creativity includes vegetables like baby spinach along with chia, a super seed that helps in boosting immunity. A little sweet, sharp and tangy in taste, it is garnished with pineapple leaf, dehydrated pineapple chips, sprinkled with chia seeds.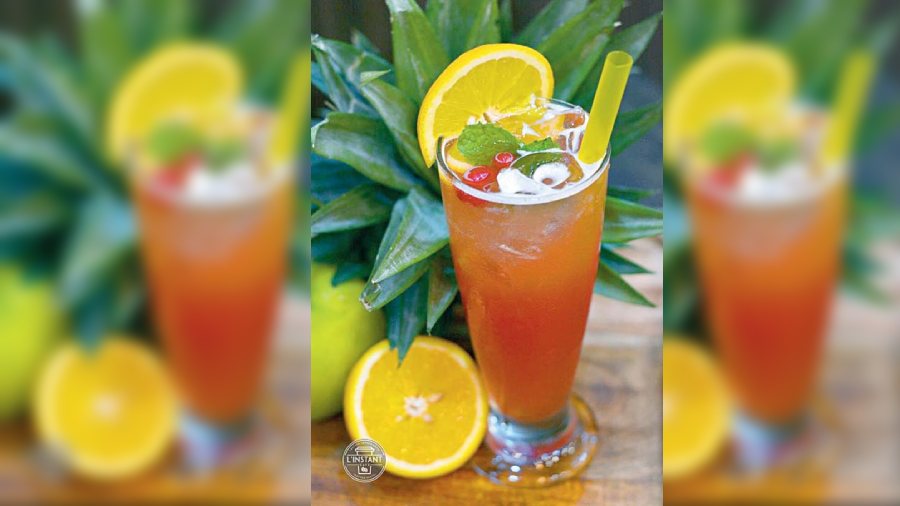 JUICY JULEP
A refreshing and mildly sweet beverage, this drink from L'Instant AT Southern avenue is prepared using fruit juices like pineapple and orange, mixed with a house-special lemon syrup as the base. It is served garnished with fresh mint leaves.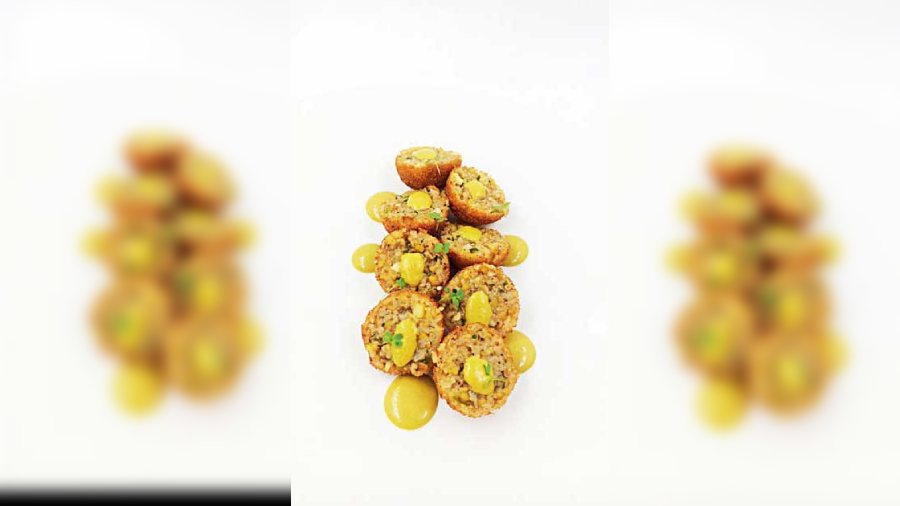 CRACKED WHEAT AND LENTIL FRIED BALLS
The two special ingredients of this dish — cracked wheat and lentil — loaded with nutrients, make this a healthy choice for a fried appetizer that comes with the added benefit of boosting immunity. Fried golden with a hint of spice, this dish from Grace at Kolkata Centre for Creativity, is a perfect munch option for lazy evenings with friends.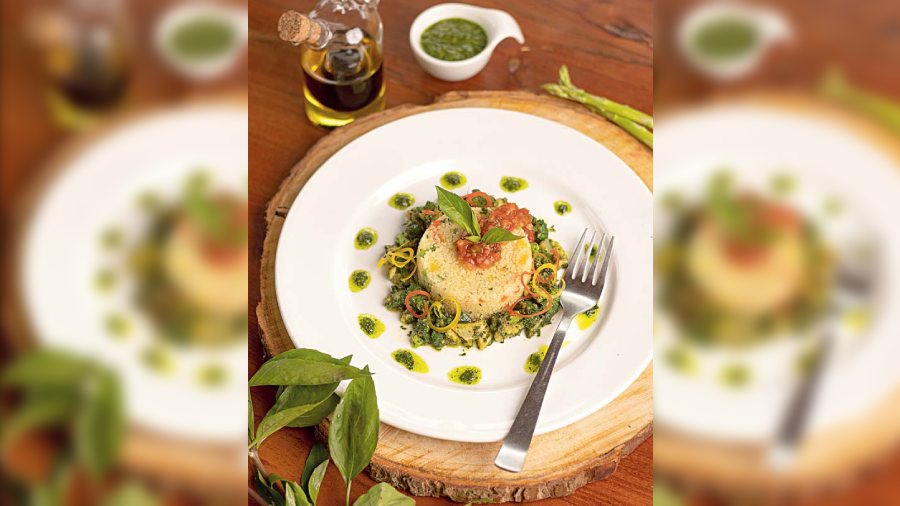 COUSCOUS SALAD WITH EXOTIC VEGGIES
The immunity-strengthening couscous is a wholesome healthy salad dish served at La Macario Cafe At wood street. Packed with the goodness of veggies like asparagus, broccoli, zucchini and whole grains, it is mixed with classic Italian pesto sauce that adds a tang to the crunchy salad.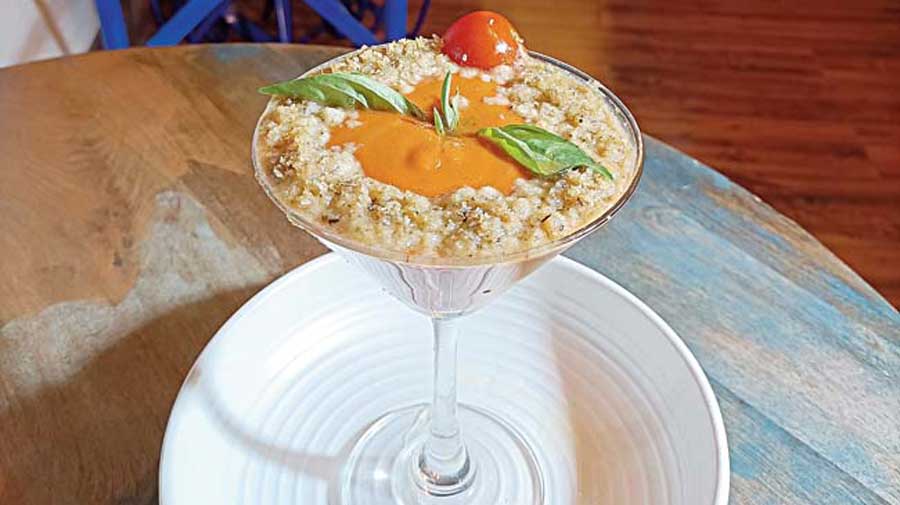 TOMATO JAGGERY GAZPACHO
A Spanish sour soup available at Boho Trunk Cafe and store aT Prince anwar shah road, this warm bowl is fresh and light, balanced with the goodness of tomatoes and jaggery. Prepared with garlic, basil, red peppers, tomato, jaggery powder, vinegar and chipotle paste, the smooth-textured soup has many immunity-boosting ingredients. It is sprinkled with blitzed bread crumbs fried with oregano and basil leaves.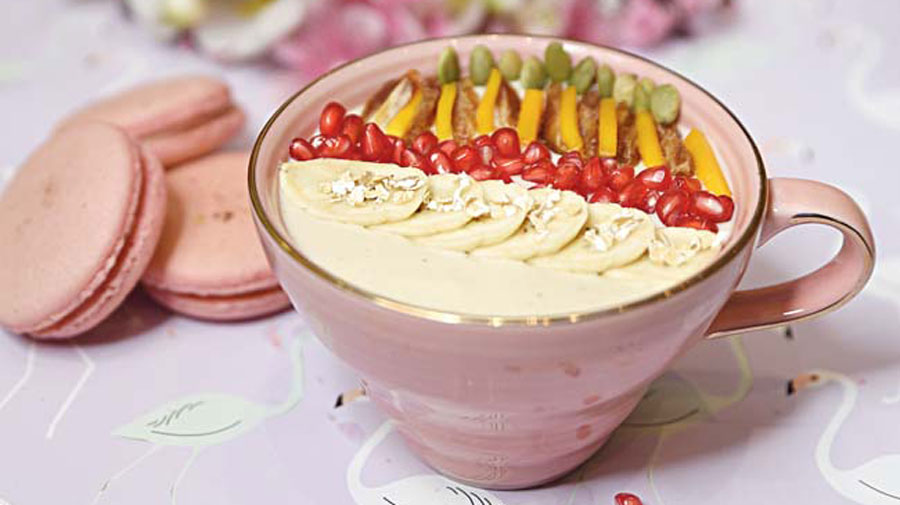 BANANA AND DATE SMOOTHIE
Nutritious dates and banana are combined in this healthy bowl from Tribe Cafe at behala that has plenty of vitamins, minerals, antioxidants and dietary fibres, apart from being immunity-strengthening. Prepared with Greek yogurt, banana, dates and honey, this smoothie bowl is garnished with banana slices, pomegranate seeds, date slices and ripe mango along with super seeds like flax and pumpkin.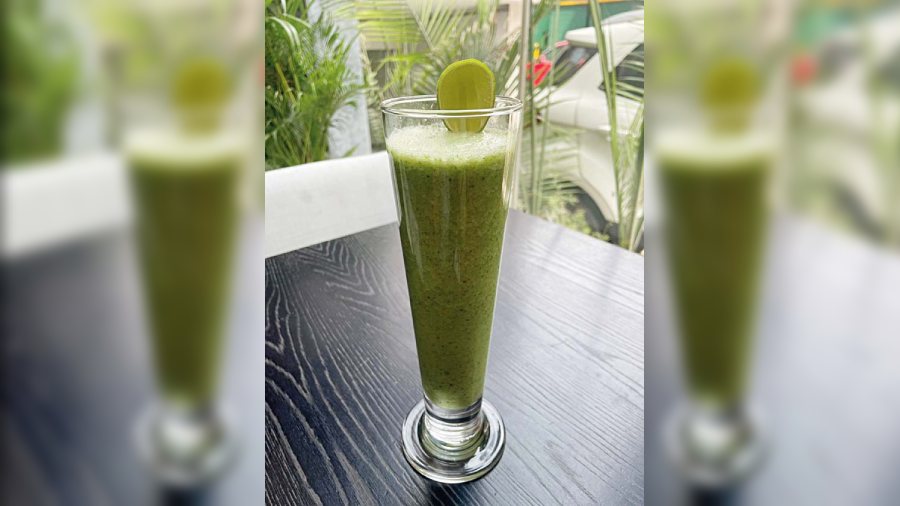 DETOX GREEN SMOOTHIE
This smoothie from Scarlet at AAuriS in theatre road is prepared with almond milk, spinach and chopped kiwi mixed with coconut water. It is not only a detox option but also helps to strengthen the immune system with the presence of fruits and veggies packed with minerals and nutrients.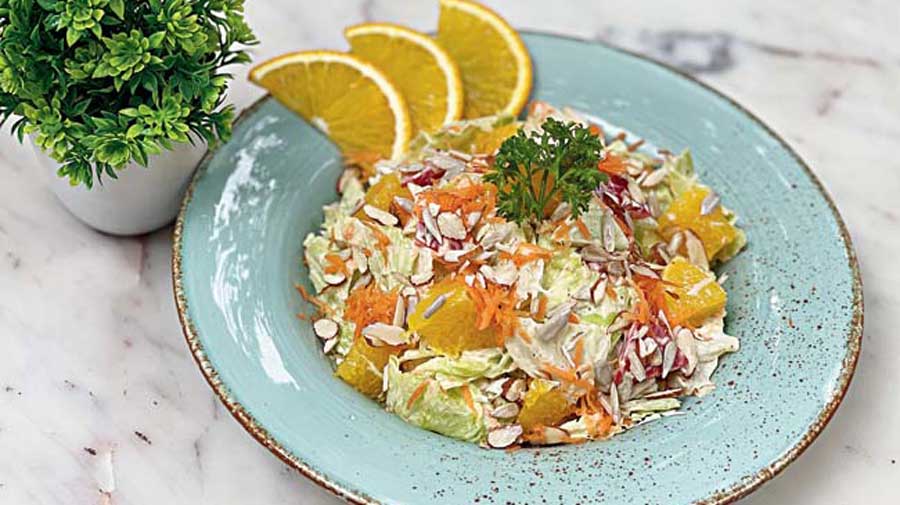 IMMUNITY SALAD
Immunity salad from Bunaphile at hindustan park is made with the sunflower super seed and plenty of fruits and veggies that have immunity-boosting properties. The healthy and refreshing plate is a mix of chopped garlic, curd, sliced almonds, red bell pepper, Malta orange, cucumber cubes, carrot and iceberg lettuce.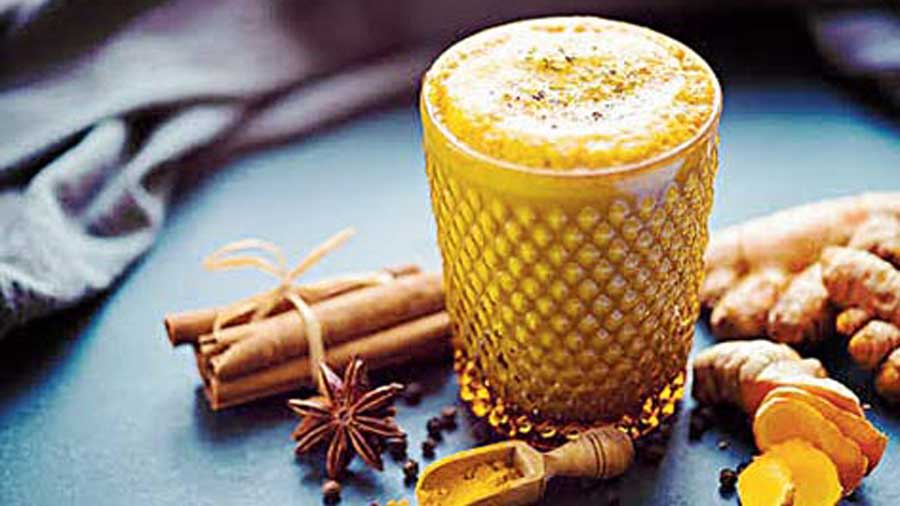 GOLDEN LATTE WITH GOLDEN LEAF
Marbella's immunity-boosting food and beverage additions to the menu at both outlets in Hindustan park and elgin road include this healthy and tasty latte stirred with the goodness of immunity-boosting turmeric and Kerala vanilla pods. Creamy in texture, with a hint of spice hitting the taste buds, it is made with cinnamon, cardamom,black pepper and a choice almond or coconut milk. It can be consumed hot or cold, garnished with soy cream and an edible gold leaf.
Pictures: Courtesy of the cafes