The whiff of freshly-baked cookies cheering up the soul, a delightful display of baked goodies to pick and choose from and a warm and welcoming ambience to sit and chill are experiences awaiting visitors at Dunkel Braun's new bakery cafe in Salt Lake. Six months after opening its first outlet at Sarat Bose Road, the bakery brand is ready to offer more with its grand bakery cafe spread across a sprawling 4,400sqft. With added varieties in its food and beverage offerings, the vegetarian cafe has a unique menu featuring baked food from global cuisines starting from pizza and pastries to baked biryani.
"We opened our first store in August last year and got good response. Dunkel Braun is a bakery house and we were catering to the south market. We wanted to cater to the Salt Lake and New Town areas too. We used to receive orders from all these places. We wanted to expand to fit in our huge product line too. Our USP is that we are not a cafe with a few bakery products. We are an experience centre offering a wide range of products. We wanted to offer a fulfilling bakery shopping experience along with a place to chill," said Sandeep Gupta, founder.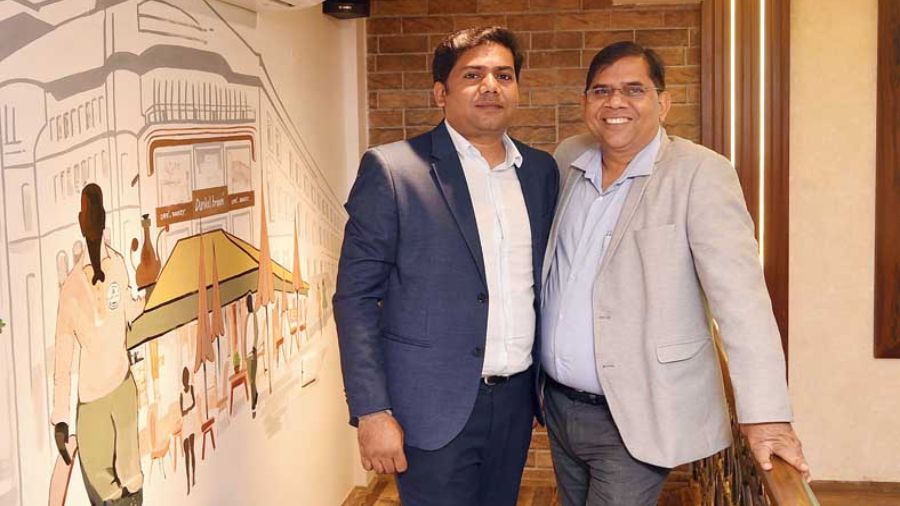 Laljee Gupta, chairman, with Sandeep Gupta (left), founder, Dunkel Braun and Urano
What: Dunkel Braun Cafe Bakery
Where: EC-15, Sector-1, Salt Lake (opposite City Centre)
Timings: 7.30am to 10.30pm
Pocket pinch: Rs 100 onwards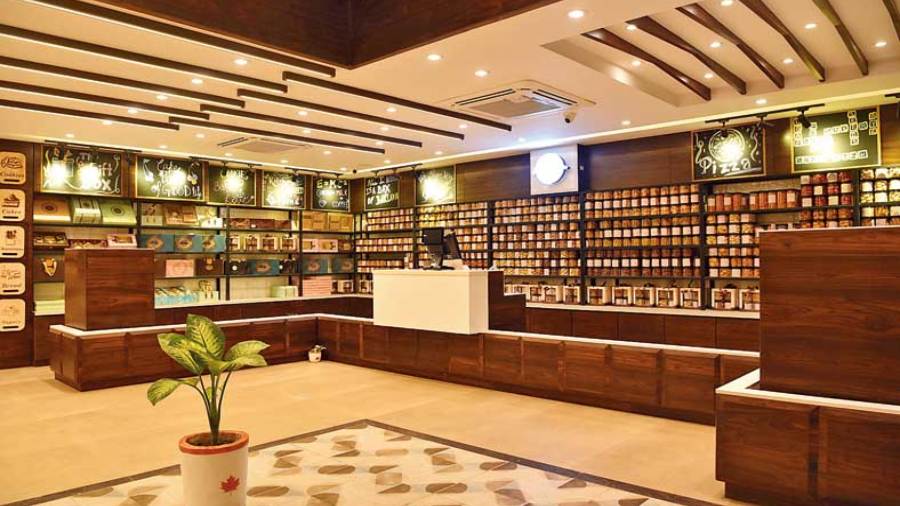 The sprawling ground floor displays a product line of over 50 items including cookies, international bread varieties like Germany's sourdough bread, the French baguette, Italian herb bread and panini, Turkish baklava, chocolates, packaged beverages and gift packs.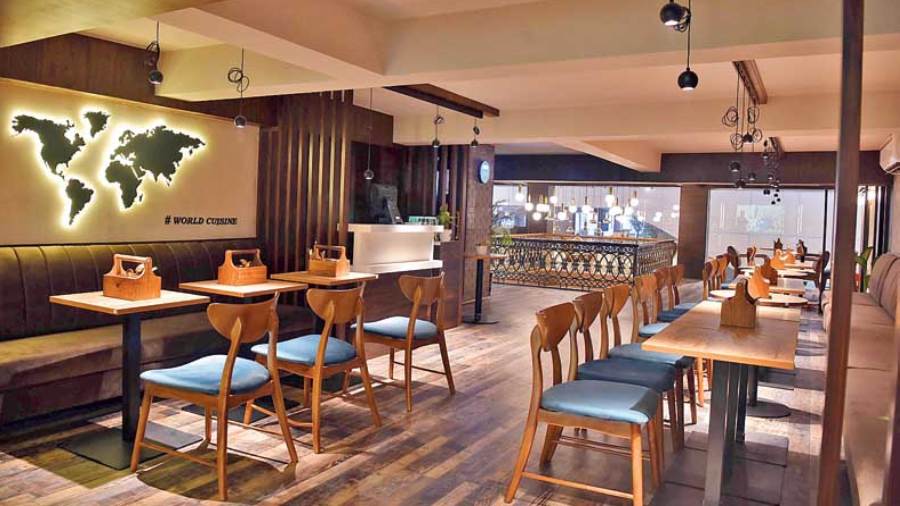 The first floor is the cafe area overlooking the busy Salt Lake road. Done up with wooden flooring, comfortable and colourful cushioned chairs, the space is warmly lit and has a relaxed ambience with books and games shelves too.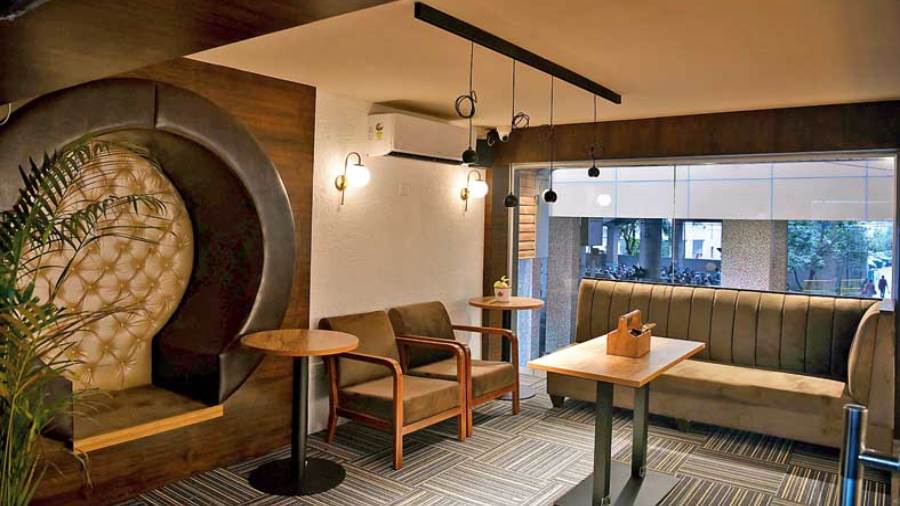 The floor also has a private seating section for guests.
SIP 'N' BITE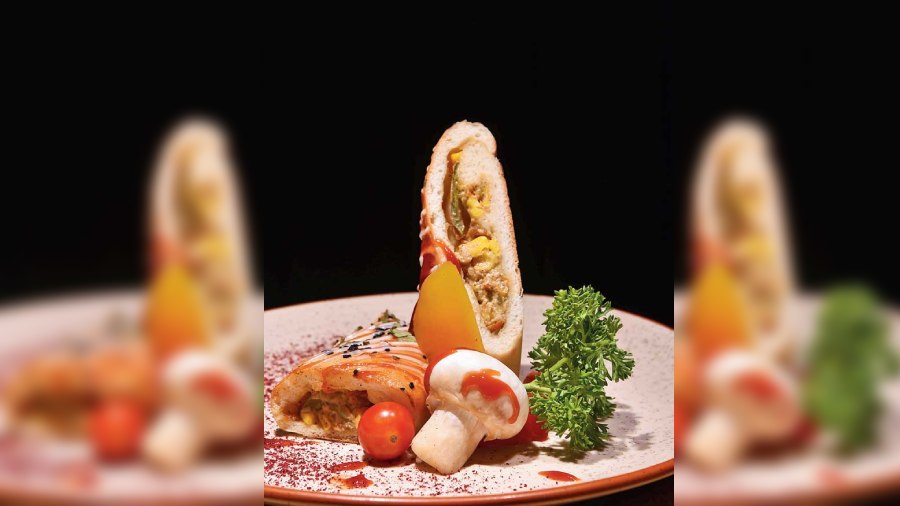 This paneer roulade is prepared Indianised with baked veggies sauteed with Indian spices and served garnished with cherry tomatoes, grilled mushroom and za'atar.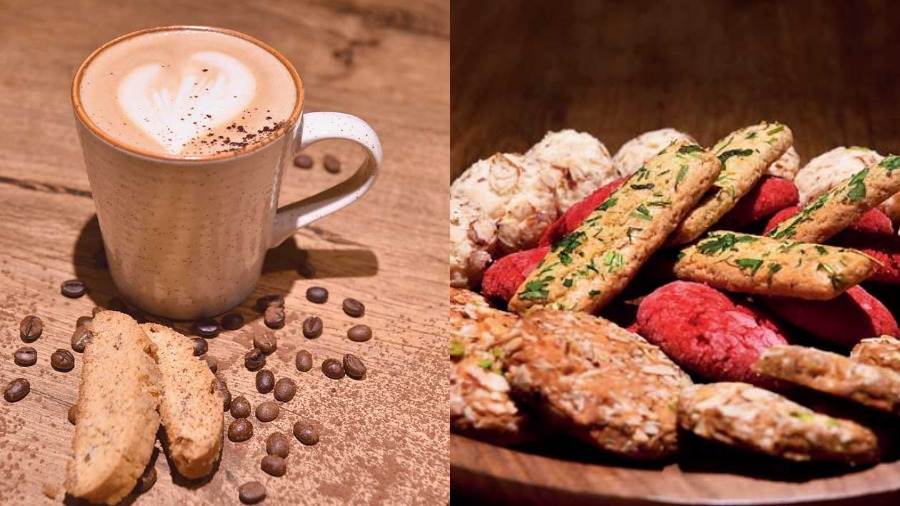 Urano, Dunkel Braun's newly launched in-house coffee brand, adds a variety of hot and cold options to its beverage menu. The coffee made of arabica and robusta in the ratio of 60-40 is mild. Pair your beverage with freshly baked cookies made of a variety of ingredients and in a wide range of flavours.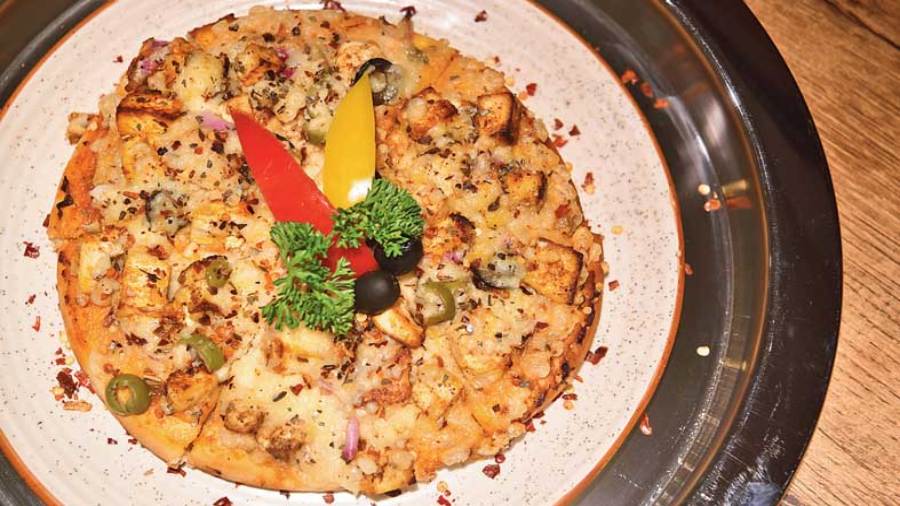 The veg pizza is baked fresh in the special Italian stone deck oven with a blend of mozzarella and emmental cheese for a synergistic cheese flavour. It is topped with veggies like broccoli, asparagus, bell peppers, olives.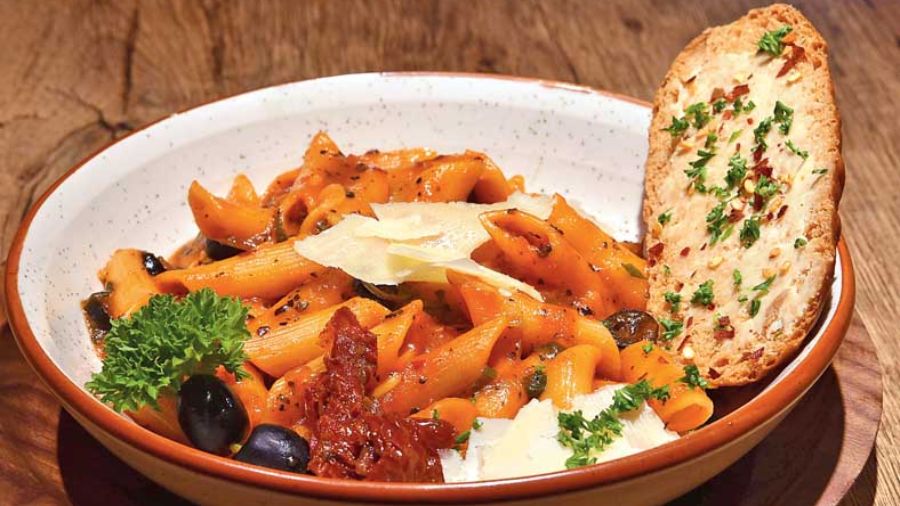 The Penne Arrabiata pasta is tangy in taste and prepared with parmesan cheese and olives, flavoured with thyme and rosemary. It is served with garlic bread on the side.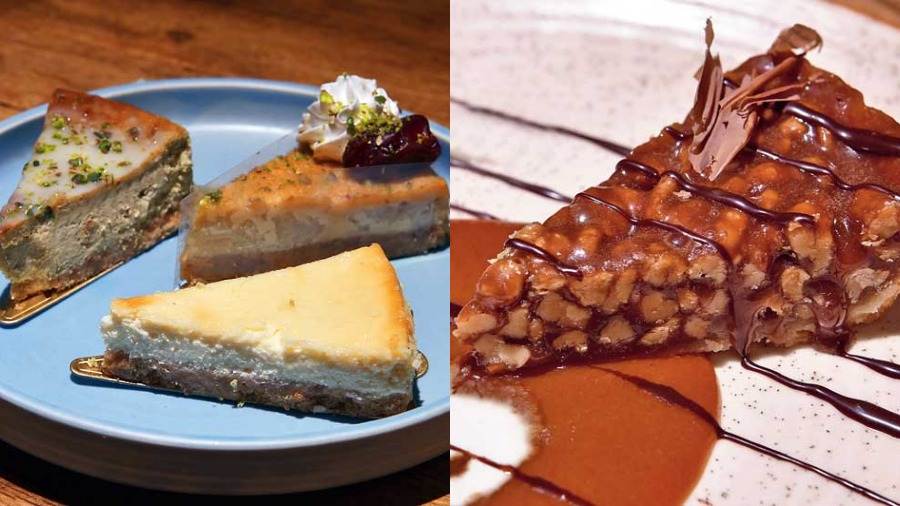 A variety of freshly-baked cakes and pastries make up the dessert menu. Cheesecakes in delightful flavours, Pecan nut pie with caramel, Truffle Pastry, Black Forest and more.
The Telegraph loved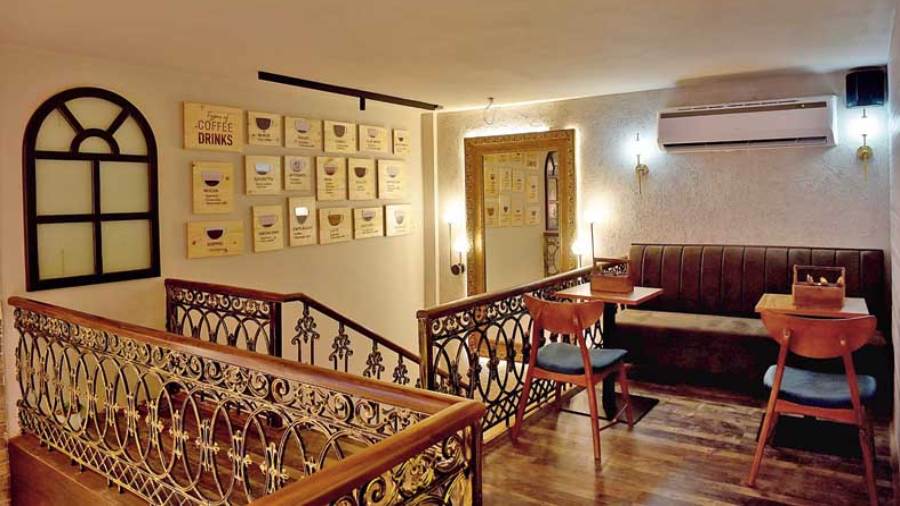 The wall of the staircase leading up to the first floor is decorated with mirror and quirky coffee info signboards.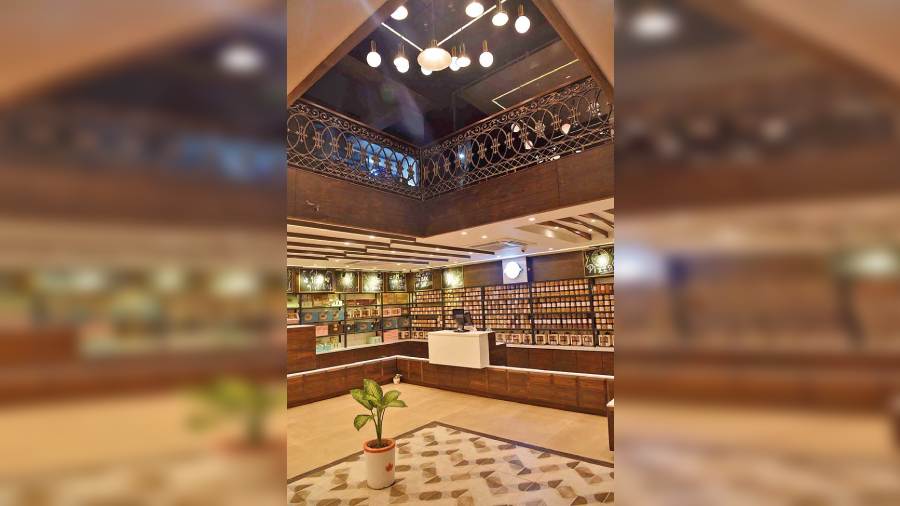 A beautiful chandelier hanging from the ceiling above the first floor graces and illuminates both the floors.
Pictures: B. Halder