New in Town
In pictures: Chaitown Community launches new community spaces with a grand opening
Crossfit, karate, dance, music, storytelling and more – all in one building!
By
Upasya Bhowal
| Published 03.05.22, 03:01 PM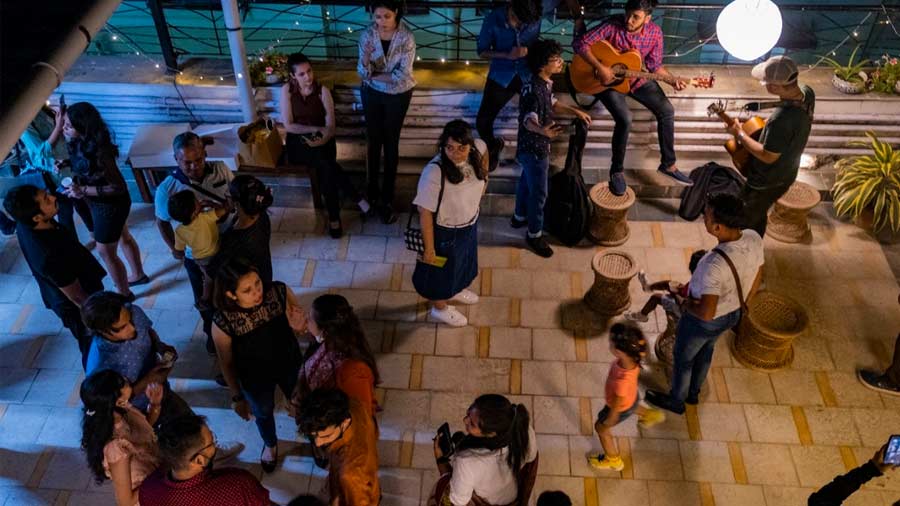 Chaitown Community threw open its doors to Kolkatans with a grand opening on Sunday, May 1, at its Jodhpur Gardens address. The event marked the official inauguration of the diverse range of community spaces in the building at 10D Gobindapur Road – bringing together various artistic and creative pursuits under one roof, along with a number of showcases happening in different sections of the building
All images by Ritagnik Bhattacharya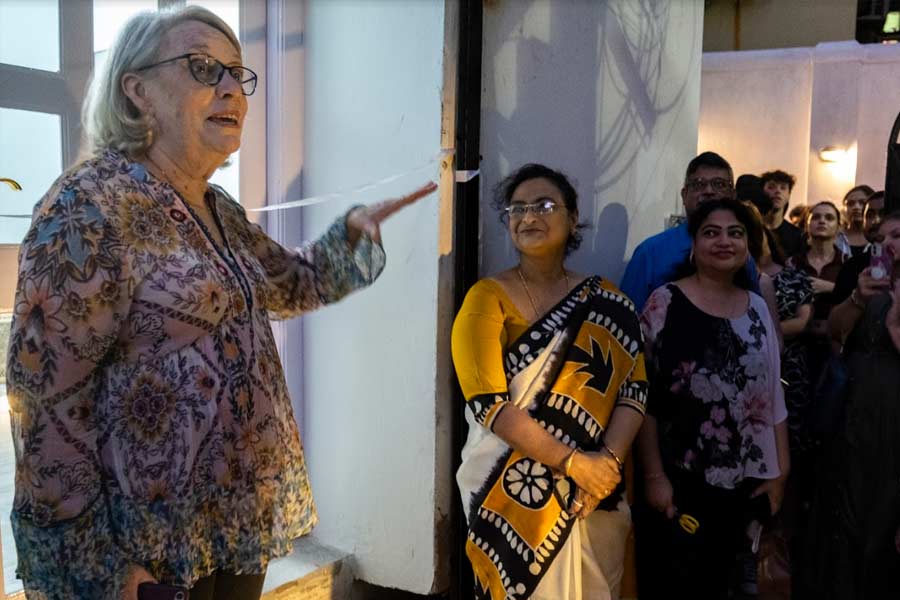 The evening began with a speech by Elizabeth Decker (left), the director of Chaitown Community, who spoke about her vision for Chaitown and introduced the chief guests – Sarbari Bhattacharya [joint assistant director (Intelligence branch),West Bengal] and Rupkatha Sarkar [principal, La Martiniere for Girls, Kolkata]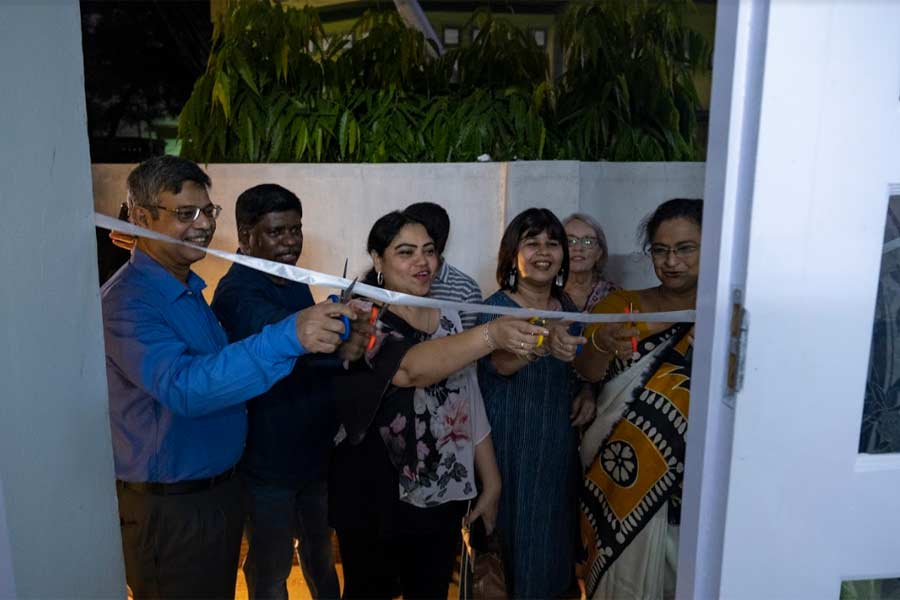 'This is a great initiative and I am honoured to be here,' said Bhattacharya, as she addressed the crowd. The mic was then handed over to Sarkar, who spoke about her acquaintance with Decker, finishing off her speech with, 'Beth is an inspiration in how she has managed to gather all these people and bring joy to their lives.' This was followed by the ribbon-cutting ceremony. (L to R): Dr. Arun Sarkar, Rev. Patric Joseph, Rupkatha Sarkar, Mina Joseph, Sarbari Bhattacharya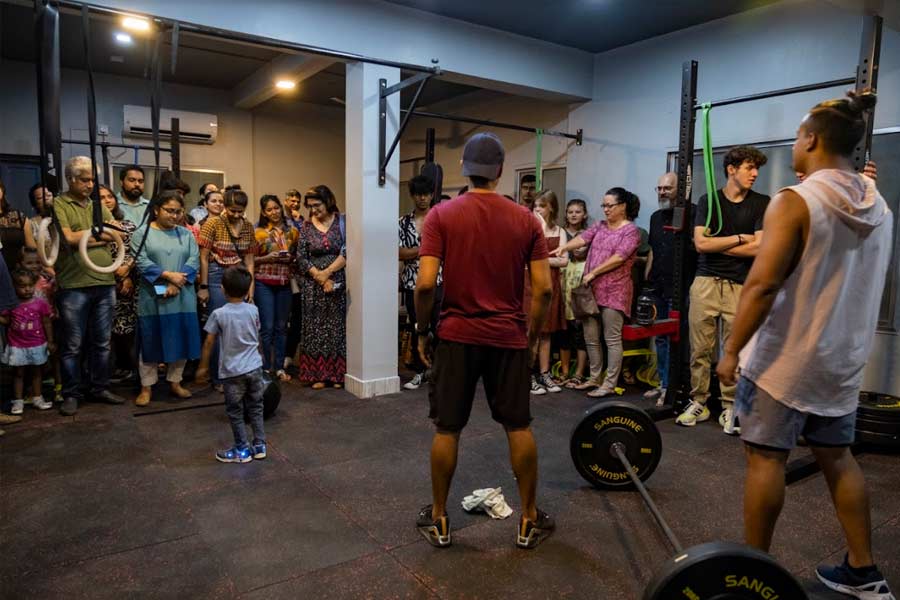 Through the cafe-cum-waiting area, visitors were taken to the first stop for the evening, which was the crossfit gym on the ground floor. Here, fitness instructor Manan, who had flown down from Mussoorie gave visitors a brief rundown of what crossfit training is. 'Crossfit is different varieties of functional and compound movements put together to do high intensity interval training', he said, before going on to demonstrate a crossfit exercise alongside fellow instructor William Nag. Crossfit classes will be taking place in the gym from 6am to 8am and 6pm to 8pm everyday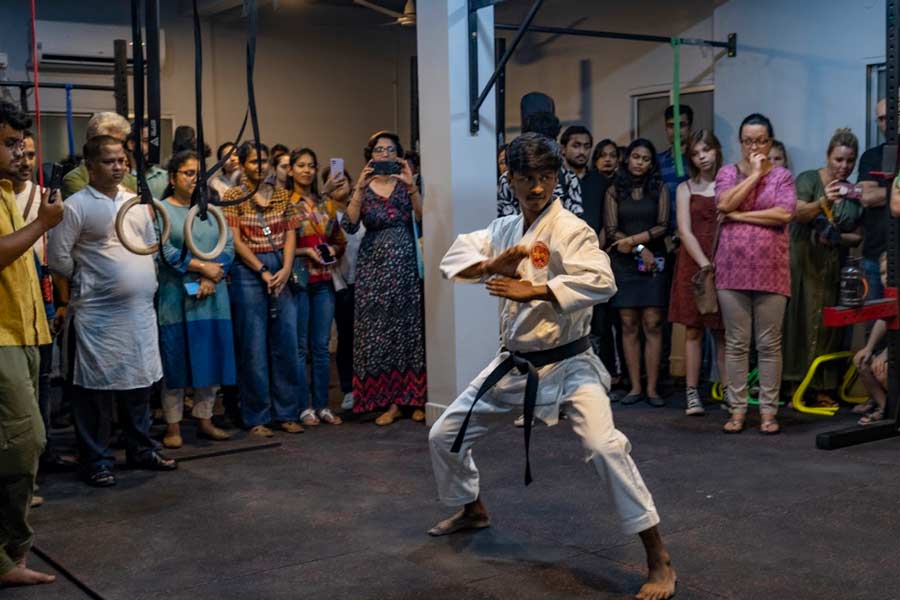 For those who would like to get fit but do not have time to hit the gym everyday, Chaitown Community will also be conducting weekly karate lessons under the supervision of Pawan Kumar Singh who is a 2nd Dan Black Belt. After a brief introduction to karate, Pawan wowed the audience with his moves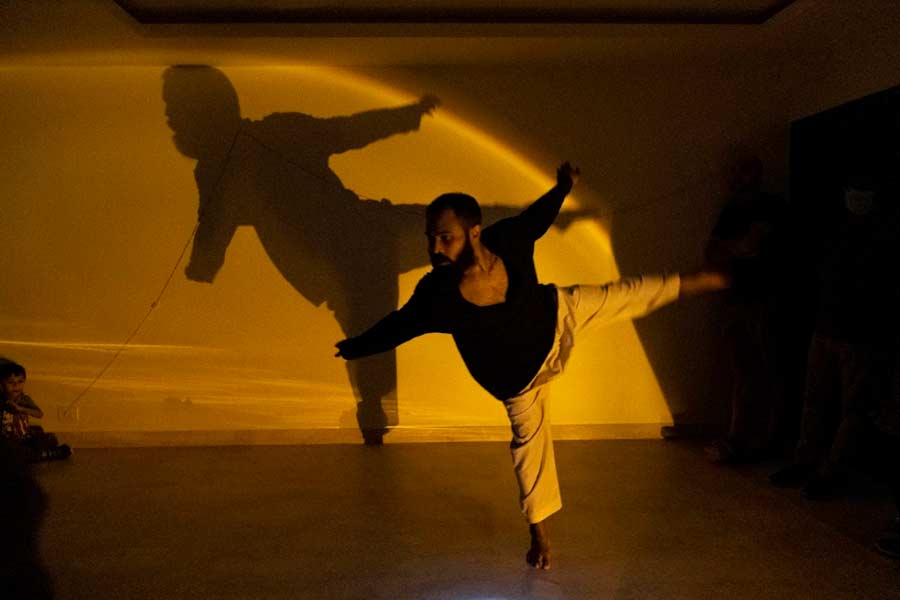 Up the alpana-laden stairs, the guests were ushered on to the first floor which houses the dance studio, the music rooms and the storytelling rooms. At the dance studio, people were treated to a beautiful showcase by contemporary dancer Sayan, who utilised the play of light and shadow to perform a piece called Ugly Dancing. 'You don't need expensive things to create art,' said Sayan while introducing himself and talking about his performance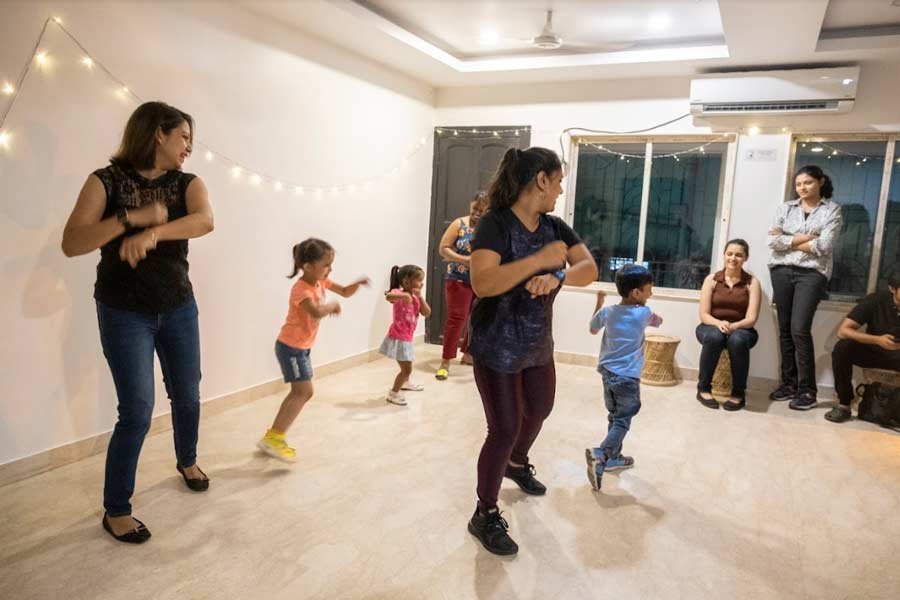 Apart from usual dance classes, the studio will also be home to 'Mommy and Me' sessions – a unique class for mothers and their little ones, centred around easy steps and movements which can be done by both. Not only does this class give moms a much-needed break from their otherwise busy schedules, but also offers an opportunity for a fun and interactive bonding experience with their children!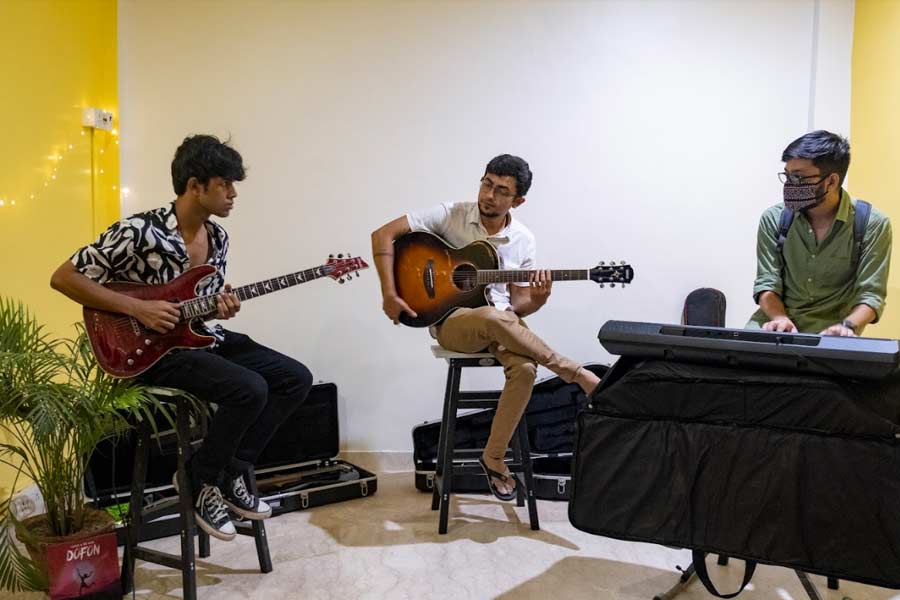 Beside the dance studio, is the music room, which will have vocal and instrument lessons. Chaitown currently boasts a number of music trainers, all of whom are available for classes in their various areas of expertise including guitar, keyboard and voice training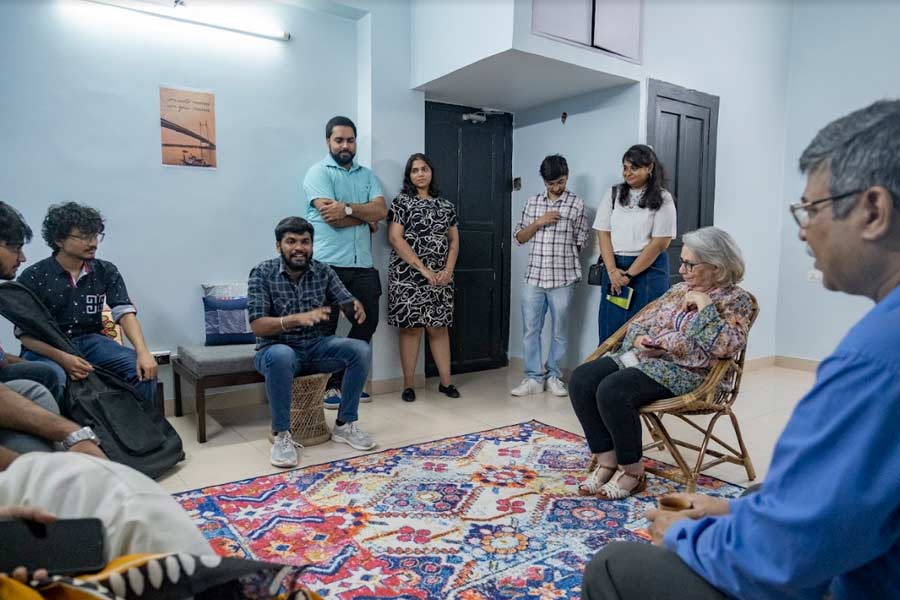 The storytelling room adjoining the dance studio had a cluster of the poets and writers from Chaitown who read out their pieces and performed poems for the guests. Apart from hosting regular writer's group meetings, the venue will also have 'Storybird' – hour-long story-reading sessions for kids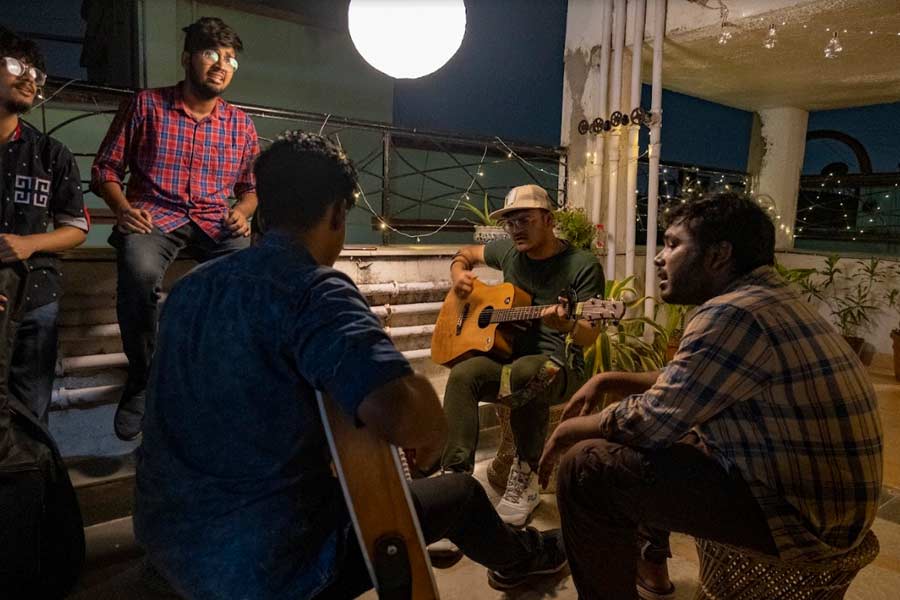 Visitors were then ushered up to the terrace, which was teeming with musicians jamming to various popular english and hindi numbers. These musicians, some of whom are regulars at Chaitown's popular open mics in the city, brought the crowd alive with their songs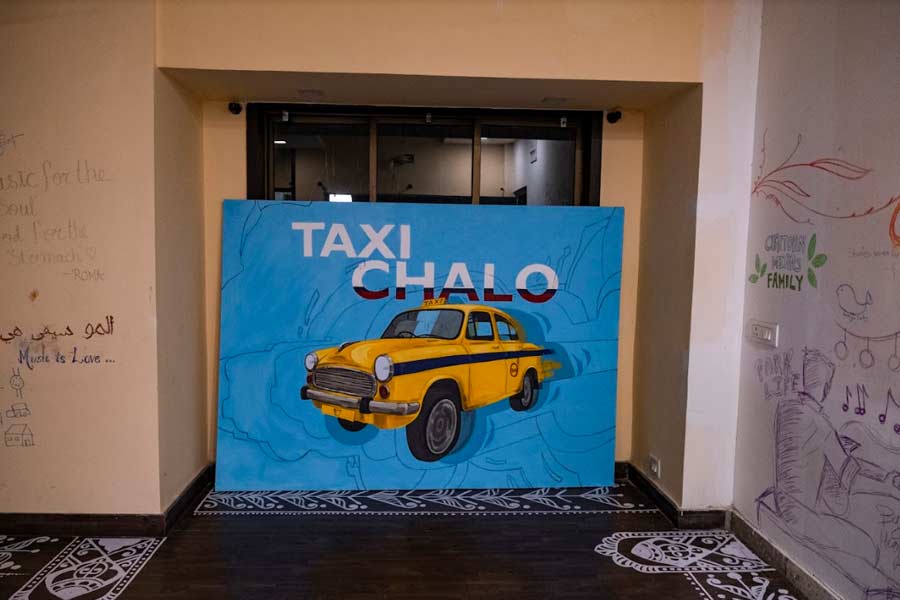 The room adjoining the terrace is adorned by arts of all kinds. From the floor bordered with alpana to a vibrant canvas of the iconic Kolkata taxi to the walls adorned with scribbled messages from visitors, it is a reminder of the artistic spirit that forms the core of Chaitown Community and all its endeavours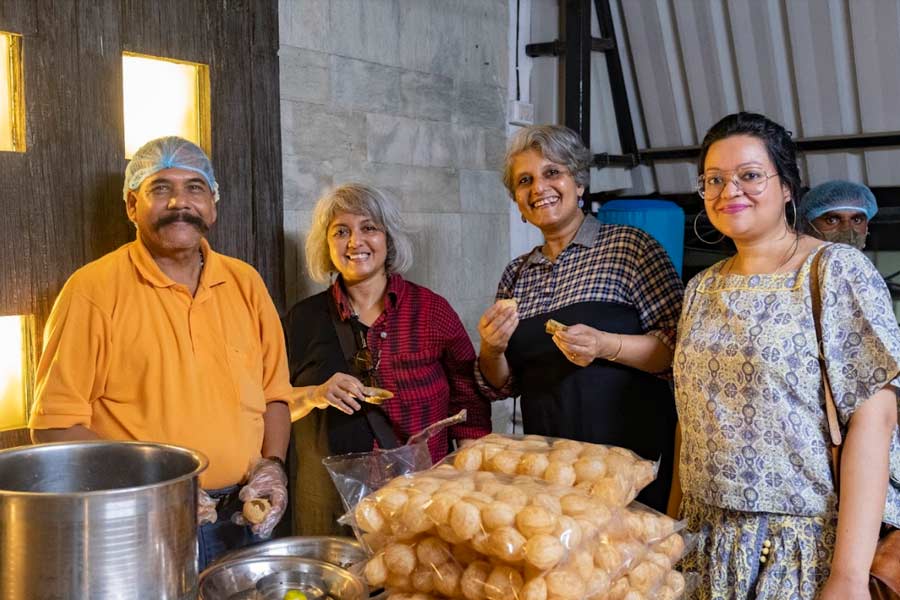 Nestled in a corner of the terrace, in what was a quintessentially Kolkata experience, was a phuchka and jhalmuri stand! Be it khatta paani, meetha paani (or even a mix of the two), extra jhaal or no jhaal at all, the jovial man at the stands catered to his various customers and their range of demands with patience and a broad smile on his face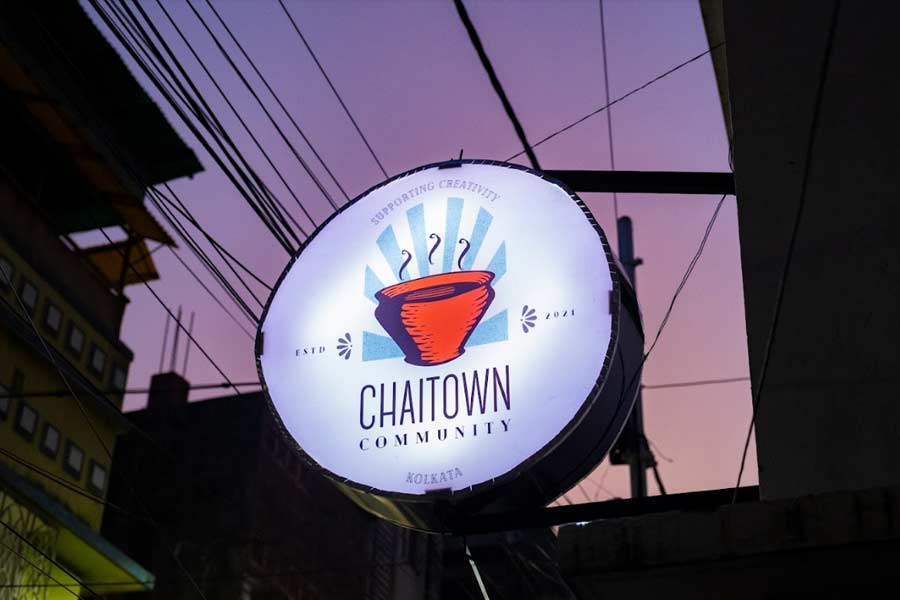 A community organisation dedicated to the growth and flourishing of arts in the City of Joy, Chaitown Community aims to collaborate with creative people from around the city and co-create a space where artists of all kinds can come together to hone their skills while also learning from their peers. Apart from organising open mics in some of the city's popular cafes, Chaitown is also known for its flagship events like Artist's Collective Night and Parklife – a rooftop concert solely for original music by budding musicians in the city. With the launch of these community spaces, Chaitown hopes to encourage and enable people to connect with other like minded individuals from across the city. ADDRESS: Chaitown Community, 10D Gobindapur Road, Jodhpur Gardens, Lake Gardens, Kolkata - 700045