Thailand is one of the biggest tourist destinations for Kolkatans. The government of Thailand has relaxed Covid norms from May 1, exempting fully vaccinated travellers from being quarantined at a hotel for a day on arrival. So, if you're planning a trip to the Land of Smiles, here are a few reasons to add the stunning resort island Koh Samui to your travel itinerary.
Happy landings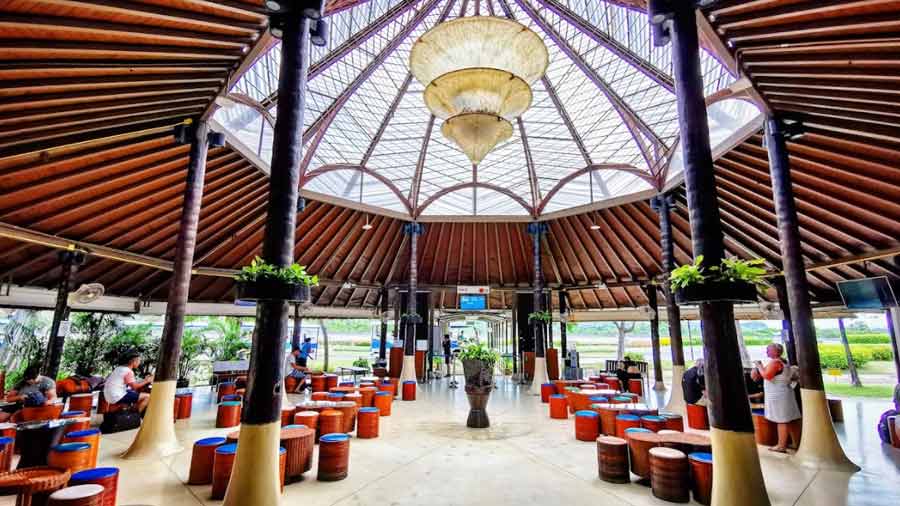 The Koh Samui airport
Ashwin Rajagopalan
There's a good chance you might mistake the Koh Samui airport for a beach resort. This charming airport is a welcome break from bustling airports full of glass and steel structures, only traditional sloping roofs here. Quaint, eco-friendly wagons ferry passengers from the aircraft to the arrival gates. The airport also has a row of high-fashion boutiques that add to its appeal. The airport is synonymous with the controlled development in Koh Samui, where strong local rules and building restrictions have helped this destination retain its inherent charm.
Spa days and day spas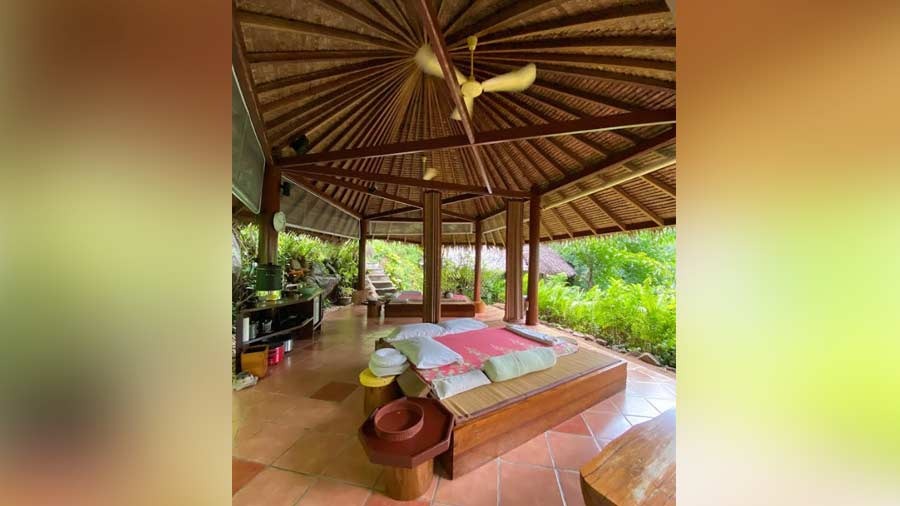 The Tamarind Springs Forest Spa
@tamarindsprings/Instagram
Tamarind Springs Forest Spa is among Thailand's finest day spas. This is not a spa where you squeeze in a 90-minute appointment. In this day spa, you can actually spend the whole day at leisure. The spa is set among landscaped gardens with more than the occasional bamboo tree. The sauna areas are tucked away in rustic caves while a waterfall fills in for a jacuzzi. You can stay back for lunch at their in-house restaurant where you can choose from dishes crafted with locally-sourced organic ingredients.
Sundowners at Fisherman's Village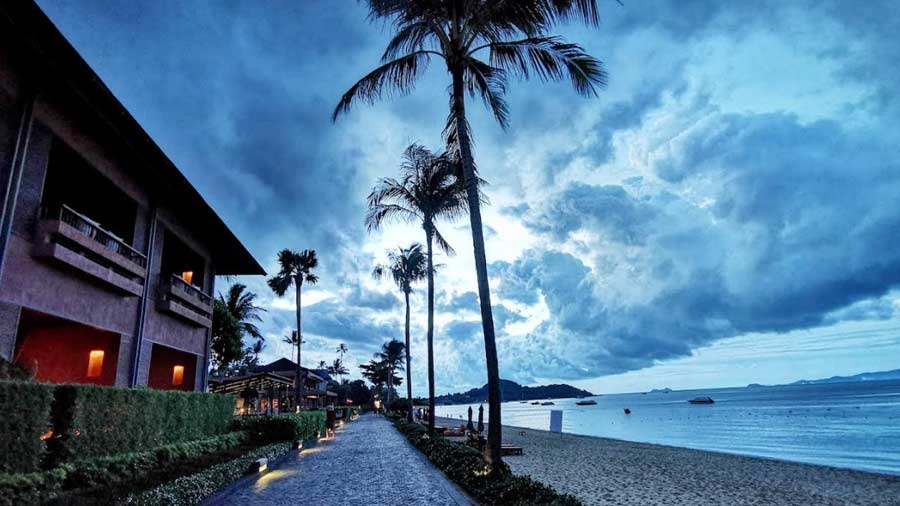 An evening scene at Fisherman's Village
Ashwin Rajagopalan
Fisherman's Village is one of Koh Samui's many hipster magnets, a popular strip along the beach where rows of stalls are lined up with interesting souvenirs and trinkets. It's also a hub for beach bars and laid-back restaurants. I'd recommend winding up at Coco Tam's, a beach bar and Italian restaurant that offers rows of seating in decadent bean bags along the beach and also a slightly elevated beach deck. Both great spots for sundowners and delicious antipasti.
Insta-worthy photo spots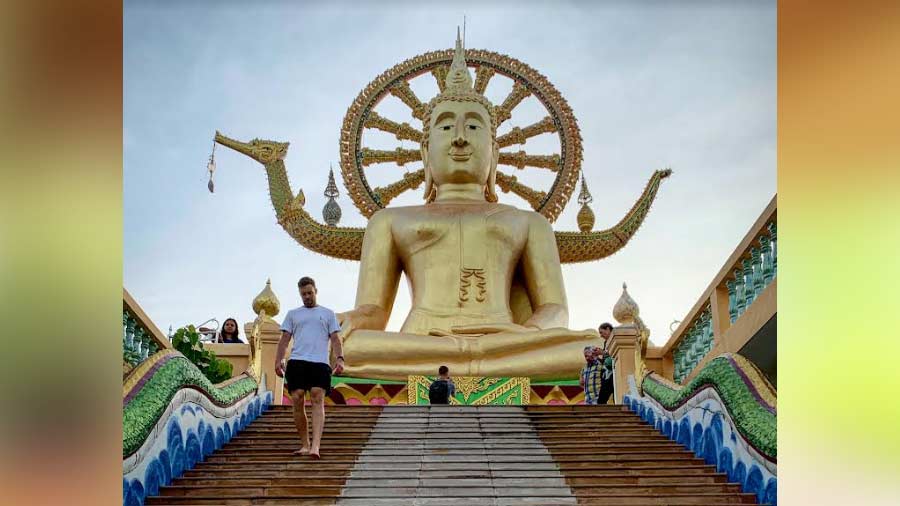 The Big Buddha is part of the Wat Phra Yai temple complex
Ashwin Rajagopalan
If you need those 'I was there' pictures for your Insta feed, head to Koh Samui's most famous landmark. Located on Ko Phan island, an imposing 12-metre-tall statue of The Big Buddha is part of the Wat Phra Yai temple complex. The entire island is just about 200 sq km; that means no destination within the island is too long a ride. One of those rides took me to a waterfall, Namuang, that's a great spot for a picnic lunch. Many local tour operators and resorts also offer boat and yacht cruises. Also make time to stop at one of the island's many fish markets for great photo-ops.
Namuang Waterfall
Ashwin Rajagopalan
50 shades of Blue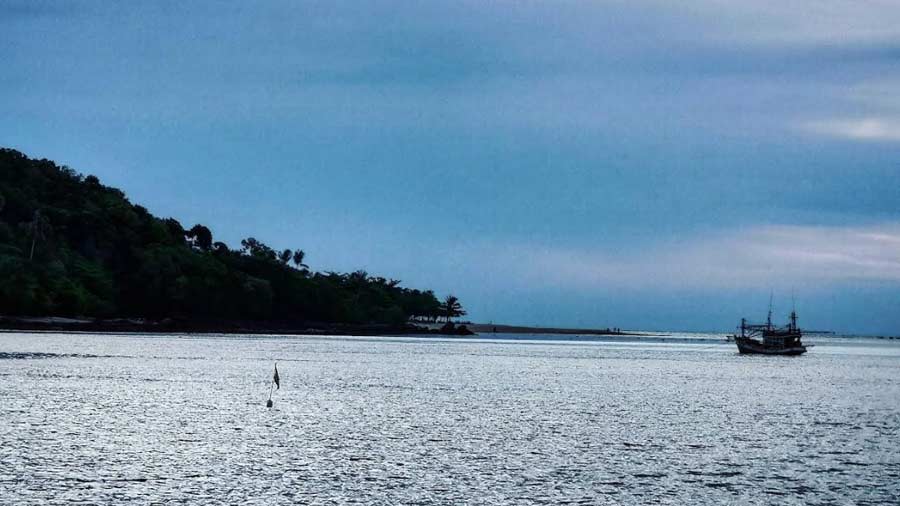 The waters around Koh Samui are crystal clear through most of the year
Ashwin Rajagopalan
The 40-odd jagged islands of the Ang Thong Marine National Park to the north and west of Koh Samui provided the spark for author Alex Garland's bestseller The Beach, which was later made into a film with Leonardo DiCaprio. A different experience awaits at each one of these islands – a heady mix of limestone massifs, tropical rainforests, and desolate beaches. It's a great spot for diving as the waters around Koh Samui are crystal clear through most of the year and one can also sea-kayak through the cave-infested islands of Ang Thong.
Muay Thai and outdoor pursuits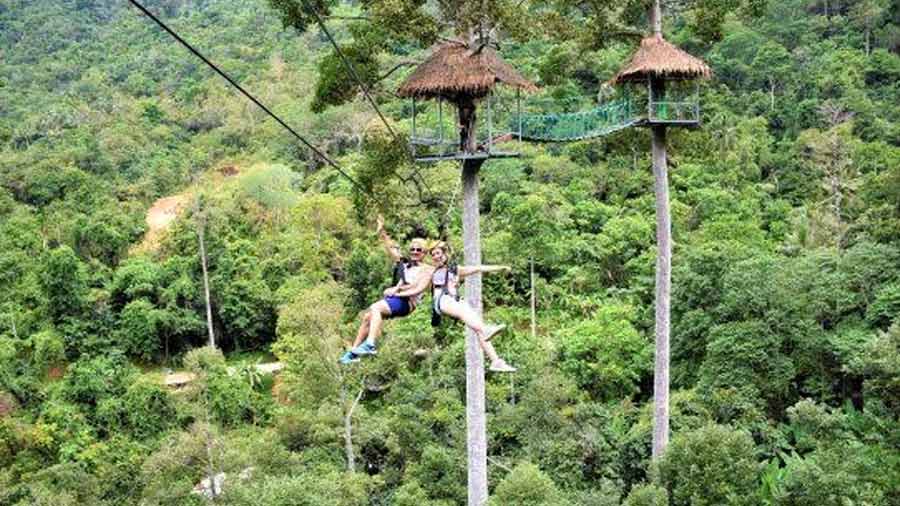 Koh Samui is a hub for ziplining enthusiasts
TripAdvisor
Many resorts can organise Muay Thai lessons with seasoned local instructors. I shook a leg on the beach at InterContinental, just after sunrise. These sessions can turn quite intense in no time. Koh Samui is a hub for ziplining enthusiasts. Many trails are surrounded by verdant jungles and offer spectacular views of the local landscape from the decks. The Santiburi golf course set amidst coconut palms is Koh Samui's premier championship 18-hole golf course with contrasting elevations (from 25 to 180 metres above sea level) that give you spectacular views of the nearby island of Ko Pha Ngan and the Maenam beach.