Zurich airport may be the first entry point for most travellers looking to explore one of the world's most picturesque countries but Lucerne (an hour from Zurich by train) is Switzerland's quintessential transit point. Almost everyone who's been to Switzerland has been to Lucerne and yet only a fraction of them have truly visited it. Unofficial figures suggest that only one out of five visitors who pass through Lucerne (on their way to popular mountain spots like Titlis and Pilatus) actually stay a night in the city. I've never understood these numbers. This is one of my favourite cities in Europe; there are at least five reasons you should spend at least 24 hours in this charming city in the heart of Switzerland.
Marvel at one of Europe's most iconic bridges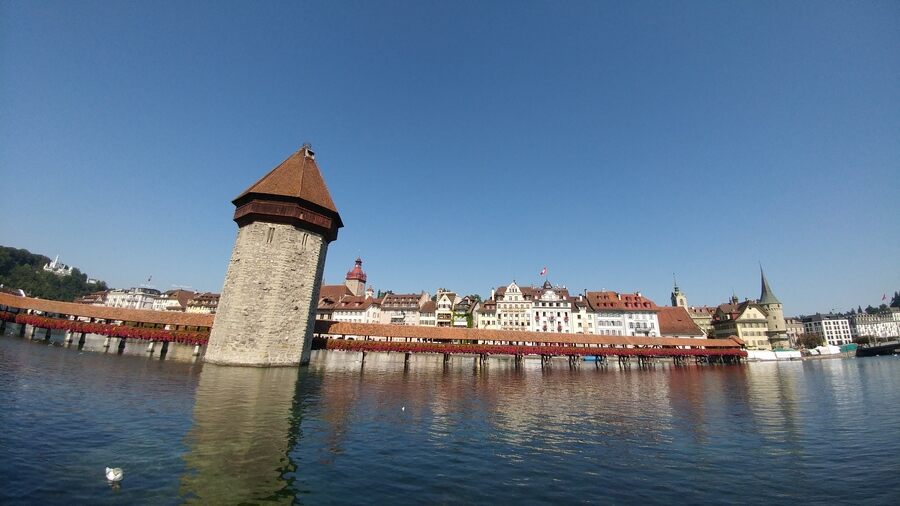 The Kapellbrucke or Chapel Bridge
Ashwin Rajagopalan
The Kapellbrucke or Chapel Bridge is not just the world's oldest covered wooden bridge but also the world's longest surviving truss bridge (a bridge whose superstructure is composed of a truss, a structure of connected elements). This bridge has remained the defining symbol of the city since 1333, about 150 years after the city was founded in 1178. One of the bridge's most distinctive features is a series of paintings that depict everyday Swiss life in the 17th century. The bridge and the octagonal Water Tower at the end of the bridge were part of the original fortifications of the city.
Visit Europe's oldest Baroque church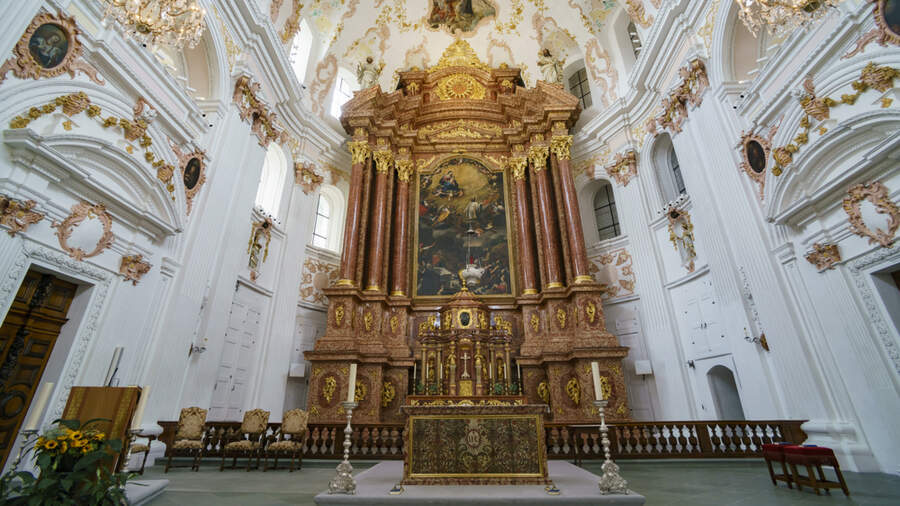 Lucern's Jesuit Church along the River Reuss is Switzerland's oldest Baroque church
Shutterstock
There are two churches that are an intrinsic part of the city's history. The first – the Jesuit Church along the River Reuss is Switzerland's oldest Baroque church. It was built in stages, the church's standout architectural feature – its onion topped towers were not completed until 1893. The Church of St Leodegar is one of Lucerne's most imposing structures, a fine example of German Renaissance architecture that was finished in the 17th century. 
Pit stop at Switzerland's most visited museum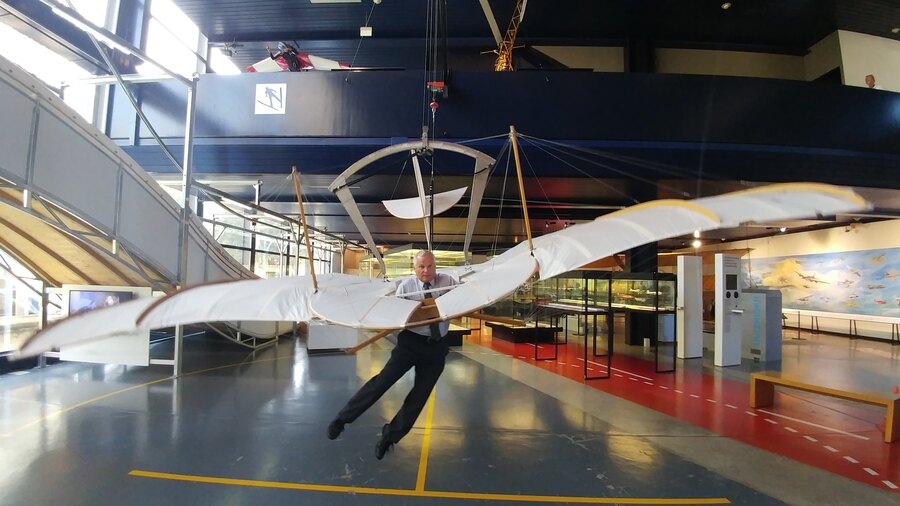 At the Swiss Museum of Transport
Ashwin Rajagopalan
With 3,000 exhibits spread over 20,000 sq m, it's easy to understand why this is Switzerland's most visited museum. From vintage automobiles to a space walker where you can experience weightlessness to a collection of aircrafts that transcend time, this is the ultimate family destination. Nothing beats travelling back in time as you flap your wings – the same way aviation pioneers probably began flying in the second half of the 19th century, with the museum's flight simulator.
Sunsets at Lake Lucerne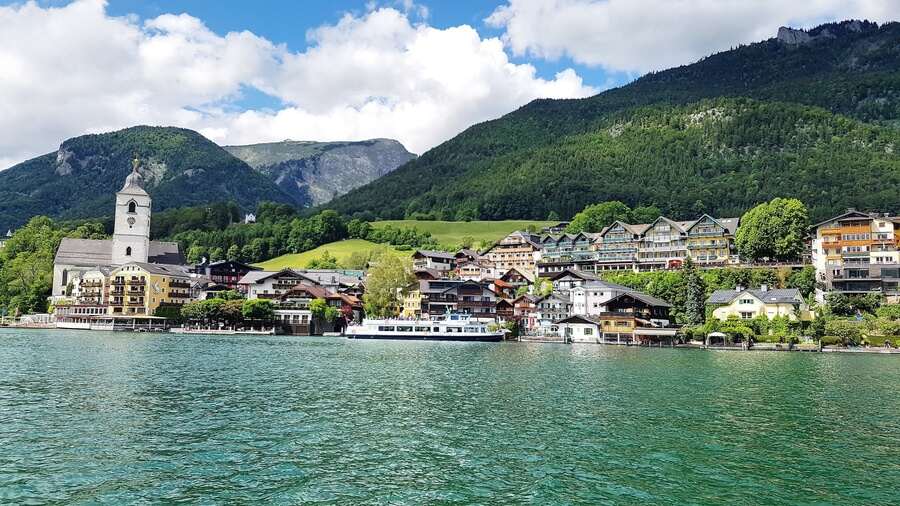 Ashwin Rajagopalan
There's something calming about watching the sun go down on Lake Lucerne. I'd recommend a walk along the lake or a trip to the rooftops of hotels like Hotel Palace that hug the lake. Early mornings and late nights (when the lights take over) are also equally photogenic on the lake.
The legend of Wilhelm Tell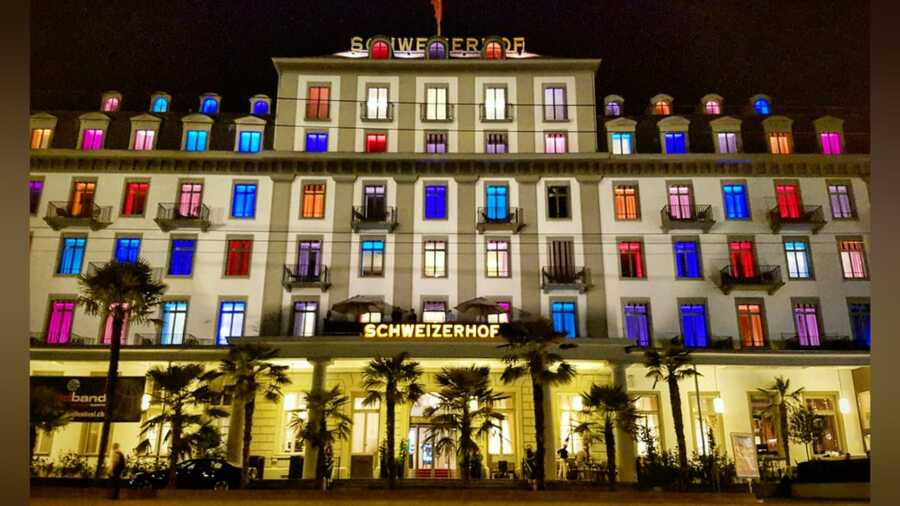 Hotel Schweizerhof - one of Lucerne's most photographed buildings
Ashwin Rajagopalan
The area around Lake Lucerne is full of legends about Swiss folk hero and ace archer Wilhelm Tell (or William Tell). The Wilhelm Tell Express connects central Switzerland to what the locals like to call its Mediterranean South. It's actually two journeys rolled into one seamless experience. The first begins on Lake Lucerne aboard one of Switzerland's art nouveau steamers or paddle steamboats, the second leg is a train journey. Some of these steamers are a century old and each of them has its own signature horn that locals recognise. The lake cruise offers multiple photo opps; I'd recommend planning it on Day Two and then head on to Ticino – Switzerland's southernmost canton where Swiss Italian is the official language.