"Even God didn't understand me, which is why he has given me so much. I've got much more than I deserve," is how Bikram Dasgupta, 71, explains his success story. Over the last quarter of a century, BDG (as he is fondly known), proved to be an innate innovator with "a fertile mind" (as described by Shiv Nadar).
An integral part of the cohort of IT revolutionaries who put India on the global entrepreneurial map in the 1980s and '90s, Dasgupta proceeded to diversify at the turn of the century, stepping into infrastructure, education and philanthropy. Currently the founder and executive chairman of Globsyn, Dasgupta, who celebrates 25 years of his work-life in Kolkata this month, is far from done.
My Kolkata caught up with Dasgupta at The Oberoi Grand to explore his relationship with Kolkata, his lessons from entrepreneurship, the nature of his present life in Dubai and more. Edited excerpts from the conversation follow.
'Kolkata gave me the space to innovate'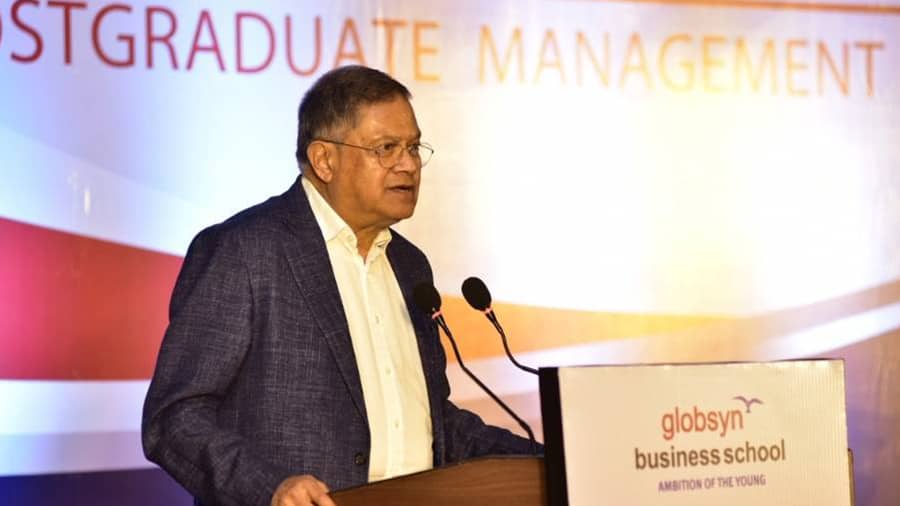 Dasgupta feels Kolkata's environment ensured he did not get bogged down by competition
TT archives
My Kolkata: What does it mean to you, when we say: BDG@25 in Kolkata?
Bikram Dasgupta: Starting out as a fledgling entrepreneur from scratch, I didn't think I'd last seven days. To have lasted 25 years is a blessing! In the work that I've done in Kolkata and even elsewhere, I've never made standard products. It's always been about building innovative products, which meant that I had to convince my customers that this was innovation worth trying out. Kolkata gave me the space to innovate. When I started out, most people in Kolkata were sleeping, and I had no competition. By the time they could figure out what my product was, it was already in the market. In another place, such as Bengaluru or Gurgaon, my story of innovation would've been a different one altogether.  
Where were you born and brought up? Give us an idea of your journey before you became an entrepreneur.
I was born in Delhi. My father had a transferable job, so I was always moving around the country and changed some eight schools. I spent the most amount of time in Lucknow, about six years, since my father was posted there twice. After finishing my school, I studied at IIT Kharagpur and on graduating from there, I started working for Indian Oxygen. After a few years, I got suffocated at Indian Oxygen…. When I heard that my friends from IIT KGP were starting a company of their own, I was onboard. Together, we began Pertech Computers Limited (PCL), which was my entrepreneurial metamorphosis. In 10 years' time, we built PCL into one of the top three IT companies in India.
'Harvard taught me that all business problems are essentially the same'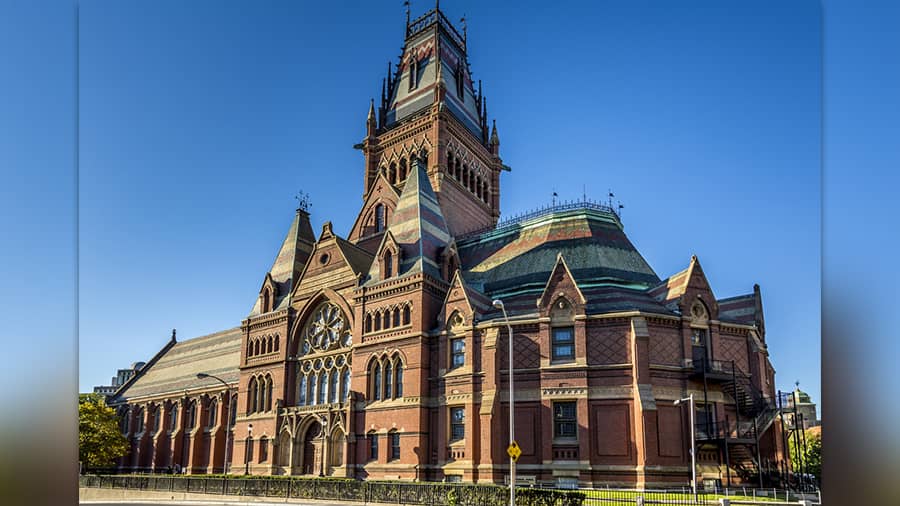 Dasgupta completed an advanced MBA from Harvard University between 2007 and 2010
TT archives
How did your time at IIT Kharagpur and later Harvard Business School impact you?
When I was at IIT KGP, education wasn't really the focus. I was spending most of my time with friends in the canteen. The focus was on discovering myself, learning on my own. I had always hated routine and IIT KGP gave us a lot of freedom. But the main takeaway was how to manage that freedom and do something worthwhile with it.
I went to Harvard much later in life, in 2007. I was part of a Owner/President Management programme, where all learners must have at least 15 per cent of equity in their respective companies. It's an advanced MBA, structured in spells of three weeks over three years. During my time, there were  62 people from 30 countries, with 90 per cent of them running family businesses. I had a fascinating time and learnt a lot more from my classmates than my professors. We took subjects like innovation and strategy, and it changed my business outlook completely. Harvard taught me that all business problems are essentially the same, just that the numbers are different. 
'We had an above-average IQ and a desire to change India in some way'
What do you think made the generation of first-time entrepreneurs who emerged in the wake of the IT revolution in India stand out? How would you compare that generation to up-and-coming entrepreneurs in today's India?
I really don't know what made us stand out. Maybe we were a similar set of people who got together and had to do something, even if we initially didn't know what. We had an above average IQ and a desire to change India in some way. We had real belief, weren't divided politically and were also assisted by the economy opening up at the start of the 1990s. 
As for comparing my generation to today's entrepreneurs, there's been a huge change. My generation believes in working horizontally. We are relationship-oriented. If the relationship clicks, everything else falls into place. Today's generation is more transactional and less emotional. Much more willing to take decisions on the basis of the bottom line. Technology has played a part in bringing about this change, as have alterations in human behaviour and interactions over time. While I don't think that one generation's approach is necessarily better than the other's, I hope that today's entrepreneurs don't lose their value system. I'm quite sensitive that way, everything in business is about values for me.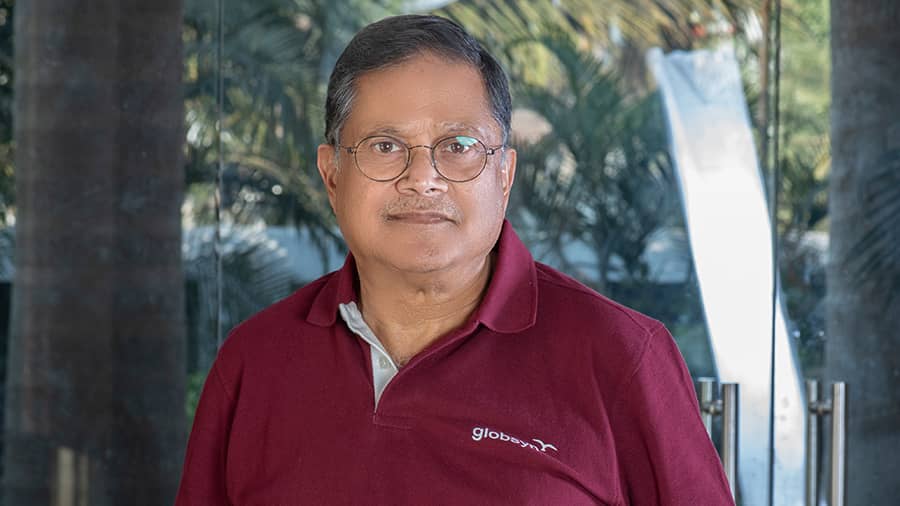 Dasgupta believes that young entrepreneurs should learn to figure things out on their own
Bikram Dasgupta
What would be your advice to young entrepreneurs and aspiring changemakers reading this?
I'd borrow from Prof. Biswajit Nag, who used to be the director of IIT Bombay in the '80s and '90s. When asked for his advice on the development of IIT students, he had said: "Leave them alone." That's what I'd say to young entrepreneurs and changemakers, too. They'll figure it out on their own. They need too as well, since they're a lot more reliant on other things to help them with the basics of life. In our time, we may have learnt less, but whatever we learnt, we learnt deep. In any case, I doubt young entrepreneurs would want to take advice from old ones like myself.
'Handing over the Globsyn business to my sons has given me a lot of satisfaction'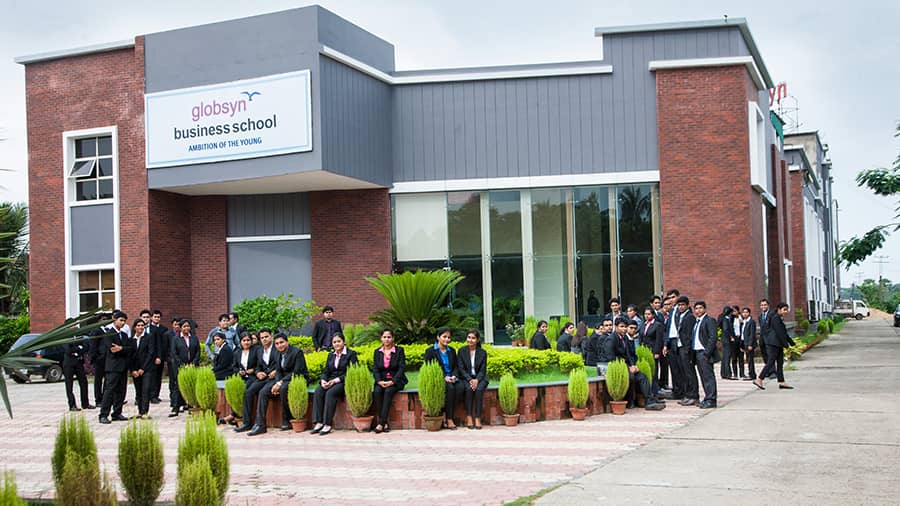 Globsyn has been one of Dasgupta's most enduring entrepreneurial successes
Globsyn Business School
What have been your proudest moments in the Globsyn journey? And looking back, what would you have done differently?
I don't think I would've done anything differently. As far as my proudest moment is concerned, I think it was educating my sons in the best possible institutes and bringing them back to run the Globsyn business. Slowly handing over the Globsyn business to my sons has given me a lot of satisfaction. I've taken it as a sign of personal growth, recalling the words of my IIT senior, Arjun Malhotra, who once told me: "When you hand something over, never look back. You'll always find something wrong and want to go back." I'm proud that I've been able to do that with my sons at Globsyn. 
'For me, compassion is the key'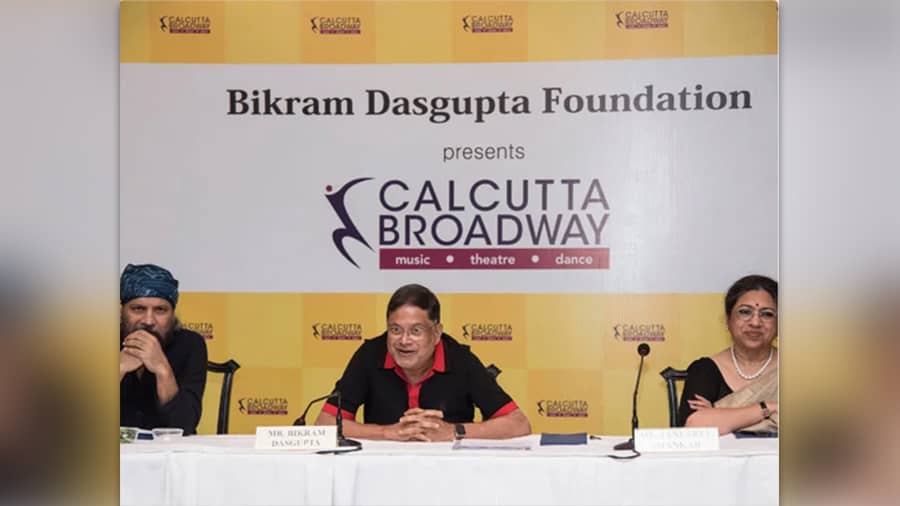 Over the years, the BDG Foundation has supported and empowered thousands of people across states, ages and professional backgrounds
BDG Foundation
Over the last decade, you have been actively involved in philanthropy. Tell us about the BDG Foundation and which of its projects have been closest to your heart.
I started the BDG Foundation in 2008, which, incidentally, was my toughest year in business. But I wanted to give back and the initial motivation was to see my students (at Globsyn) grow into compassionate managers. For me, compassion is the key – in business and in life. I started with old-age homes, picking up a government-run old-age home in Subhasgram, near Garia. Gradually, the network grew and the youngsters became actively involved. Then I also started work with specially abled children as well as adults. Over the last couple of years, I've been able to reach out to and support Baul artistes in Santiniketan. The Foundation has also been involved in providing higher education to females in Kerala and offering Broadway Health Cards, India's first third-party insurance card, to hundreds of technicians and performing artistes.
'Kolkata has gone from sleeping to being indifferent'
Coming back to Kolkata, how has your perception of the city as a business hub and otherwise changed over two-and-a-half decades?
During my time in Kolkata, I learnt to build two kinds of relationships. The primary one is with my work and the secondary one is with a small group of friends. I've realised that if you have a small group, you can go about your business quietly and still make a big change. That's where innovation becomes your friend. But if I have to point out a change in Kolkata, I'd say it's gone from sleeping to being indifferent. And it's not just Kolkata. I sense the same indifference across India, too, mostly since 2014. 
What has made you leave Kolkata and settle in Dubai?
My sons are there, my 10-year-old granddaughter is there. I love spending time with them. Dubai has its own system, and it's beautiful in its own ways. If you want to lead a peaceful, limited life, you'd quite like Dubai.
What are your other passions and hobbies? What do you do to zone out?
I read a lot, mostly spiritual books. I have a penthouse in Dubai on the 72nd floor. It has a large terrace and I can see the whole city from there. Knowing my taste, my son has got a soundbox installed there, and I use it to listen to soft music. I have a nice bar, too, where I enjoy with friends whenever I can. So, that's what it's mostly about — wine, ghazals, morning walks and quality time with family. 
'Imagine a rectangle and living your entire life inside it…'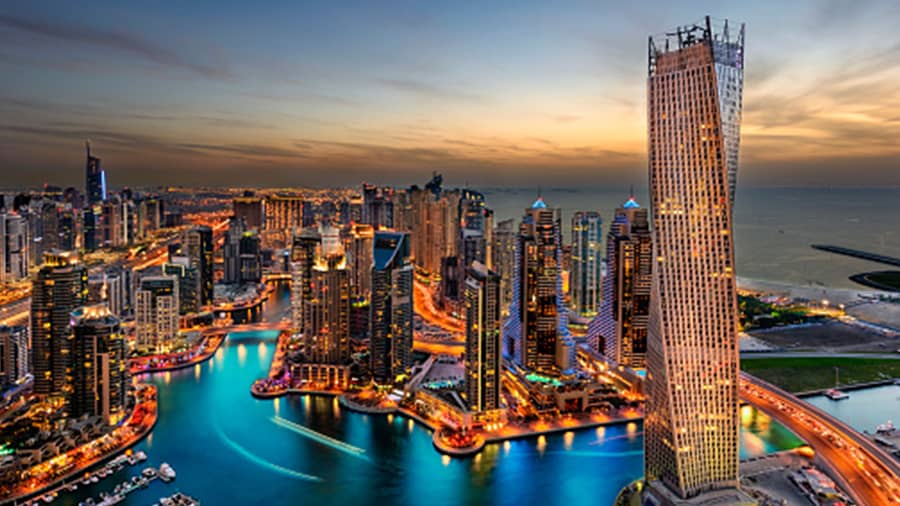 BDG is presently based out of Dubai
Unsplash
Lastly, what's next for BDG? Which goals or dreams remain unfulfilled?
I haven't done anything yet! There's so much to do. I'm looking for the right kind of opportunity in Dubai. Age has made me a bit circumspect, but I still want to do something connected with compassion, care, education, and other human elements. I'm tired of running after targets, of paying salaries. I've decided I won't run after business anymore. 
Plus, I have this philosophy that life is about four quadrants. Imagine a rectangle and living your entire life inside it. You're told you have all the freedom to do what you want…inside it. How is it freedom if you're limited on all four sides? That's where I like to approach the top of the rectangle and rip it open. Let some fresh air come in, experience real freedom. That's how I plan on enjoying myself for what's to come.