In the last three years, the decorative verticals of CenturyPly, headquartered in Kolkata's Taratala, have more than tripled their profits, putting the company founded in 1986 by Sajjan Bhajanka and Sanjay Agarwal on track to join India's top 50 Fortune 500 companies by 2025. At the heart of CenturyPly's fresh growth spurt has been executive director Keshav Bhajanka, a young champion of innovation.
My Kolkata caught up with the 33-year-young entrepreneur at his company's headquarters to get a sense of his business vision, what he has learnt from his father, his impressions on Kolkata and more.
Edited excerpts from the conversation follow. 
My dad's greatest business qualities are his vision and ability to delegate work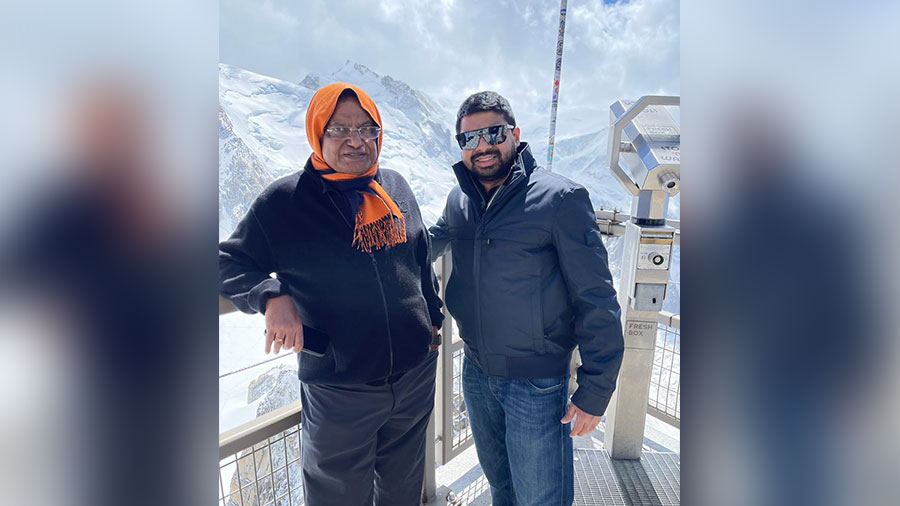 Keshav with his father and CenturyPly chairman, Sajjan Bhajanka
Image courtesy CenturyPly
My Kolkata: What have you learnt from your father, Sajjan Bhajanka (co-founder and current chairman of CenturyPly), as a business leader? What are his personal qualities that you have imbibed?
Keshav Bhajanka: My dad has always been my role model, mostly because of things that have nothing to do with business. I only found out about his success in business when I was 12. He never went out of his way to let me know anything about his work because of his humility. Even today, we stay in the same flat we moved into when I was three. My dad never gave much importance to material possessions. Yes, he's always wanted to do well, to make money, but to do so while earning and retaining respect. A lot of people lose the respect of others as they go up the ladder, but in all these years, I've never heard a single negative thing about my dad from anyone.
In terms of his qualities, his biggest one is probably his clear sense of what's right and wrong. He has always stood by me like a rock, correcting me firmly whenever I've made any mistake. I started to understand him as a businessman much later, once I started working at CenturyPly. For me, what makes him great as a business leader are two things. First, he has a vision, he can look at the future and assess what will happen in 10 years' time. He also has the ability to chase that vision with relentless hard work. The second quality is delegation. Right now, he's probably the most free person in the company! You can enter his chamber at any point and have a conversation with him on a series of topics without his phone ringing even once. That's not to say he isn't working, it's just that he's distributed his work in such a way by identifying the right talent that he can keep moving from one project to another. Over the years, he's been exceptional at cultivating trust and empowering the right people.
I want us to grow by four times our current size by 2030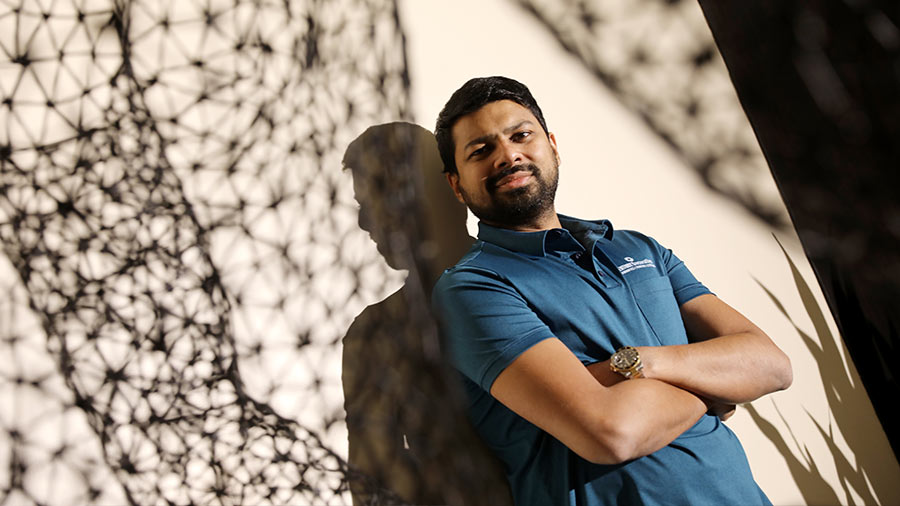 Keshav feels his biggest challenge has been to keep innovating at CenturyPly
Arijit Sen
Tell us about your present role at CenturyPly and what have been the biggest challenges in fulfilling it.
Currently, as the director-in-charge of the decorative verticals, I look after sales, production and profitability. I'm also in charge of business strategy and the maintenance of investor relations. One of my most important projects right now is setting up the largest capital investment ever made by the company, in the form of a Rs 900 crore unit in Andhra Pradesh. The entire plant is coming up under my supervision. I want us to grow by four times our current size by 2030. Since our inception, we've had a capex outlay of Rs 1,000 crore till date. We're targeting an additional Rs 1,500 crore over the next two years.
In terms of challenges, the biggest challenge is to ensure you keep innovating and doing things differently. What has worked in the past rarely works in the future. You've got to be ready to make changes, to take risks. I'm constantly looking at what more can be done, how we can build and expand further and change the status quo. Many people ask me that as an industry leader, who does CenturyPly look up to? For me, there's no shortage of great companies in India. In the same sector, there are companies like Asian Paints and Pidilite that have achieved so much. Like them, we also want to keep growing, without compromising on quality.
In your role, you often have to deal with crisis management. Do you follow any formulas when dealing with such high-pressure responsibilities?
In this context, I feel it's very important to differentiate between stress and distress. Stress is good, as it makes you think and remain active. Distress does neither and severely hampers your productivity. My rule of thumb is to keep moving on to new things, even if they bring stress and challenges. As long as I'm not distressed, I know I'll be in a position to give it my best.
Great companies need great people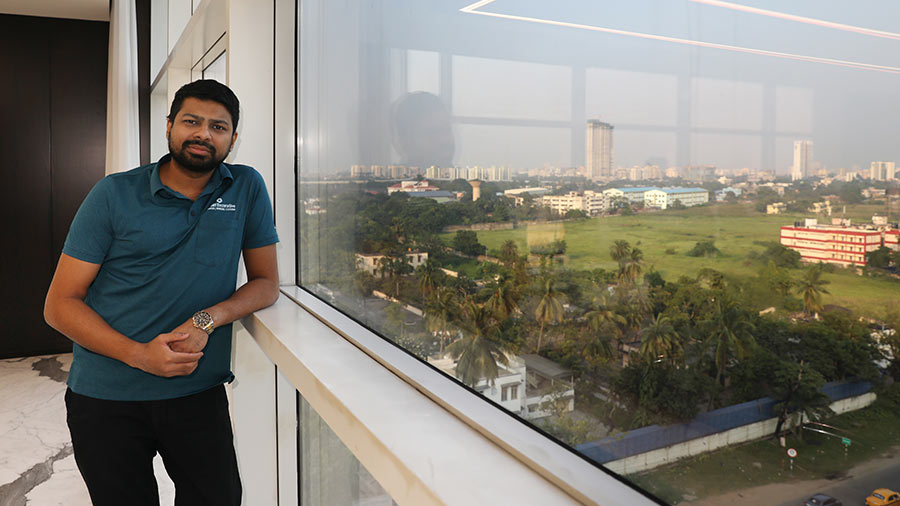 Failure is a great teacher, believes Keshav
Arijit Sen
As someone who holds multiple positions across societies and organisations involving young business leaders, what would you say are the most important qualities to succeed as one in today's world?
The first quality in my book is that you shouldn't be afraid to fail. Failure is a great teacher. I remember my first independent project in this company, which was connected to Nesta furniture. Things didn't go according to plan. We were already losing money in the venture and after I took over, I lost an additional Rs 20 to 25 crore. I went up to Sanjay uncle (Sanjay Agarwal, managing director, CenturyPly) and told him what had happened, not knowing how he'll react. His reaction amazed me. He said, "Beta, if you don't fail, how will you succeed? It's the same thing that your father told me when I had my first failure." What I learnt from that experience was that you've got to take success and failure in your stride, without being too bothered by either of them.
The other vital quality is what I previously said about my father, the ability to delegate. Great companies need great people, and if you can't delegate work and find a replacement for yourself, you can't build a great company.
You are someone who is heavily involved in charity and social work, be it with the Friends of Tribals Society or other organisations. Do you see business and charity as mutually inclusive or are they parallel verticals of your professional life?
My interest in charity comes from my father. Friends of Tribals Society is very close to his heart, and he also headed it for six years. I'm also a part of Round Table India, and for me, all these organisations are ultimately about giving back. But also about investing in people. I firmly believe that the more you give back, the more you get.
A big fan of Manchester United, Tendulkar and Dhoni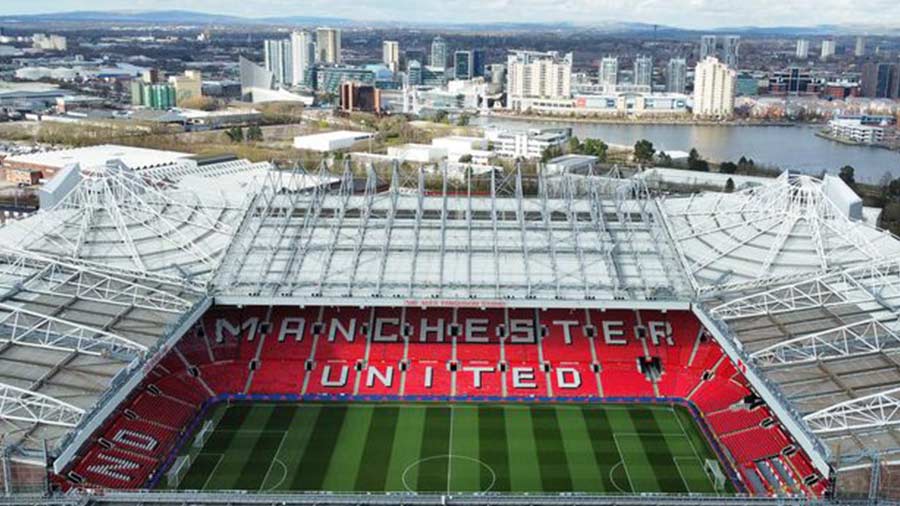 Keshav has been supporting Manchester United since he was seven, and even has a mini-replica of OId Trafford in his chamber
TT Archives
What are your hobbies and interests? What do you do to zone out?
I'm an avid reader, especially of mythology. Currently, I'm eagerly awaiting Amish Tripathi's latest, War of Lanka, which I've already ordered on Amazon. I'm also into sports, and have been supporting Manchester United since I was seven years old (he even has a mini-replica of Old Trafford in his chamber!). Just the other day, I was up till 3am, watching United play Chelsea. I'm also a big cricket fan, though interest in cricket has gone down slightly since the retirements of Sachin Tendulkar and Mahendra Singh Dhoni.
In terms of zoning out, I love spending time with my family — my parents, my wife and my young daughter. Two hours with my daughter every evening makes me feel so much fresher the next morning. A lot of people ask me about work-life balance and working 12-hour days. I have nothing against the people who do that, but it's not for me. I'd rather spend quality time with my family. I feel that the ones you're working for, the ones who give the most meaning to your life, shouldn't be feeling your absence.
For us, it's been a blessing to be in Kolkata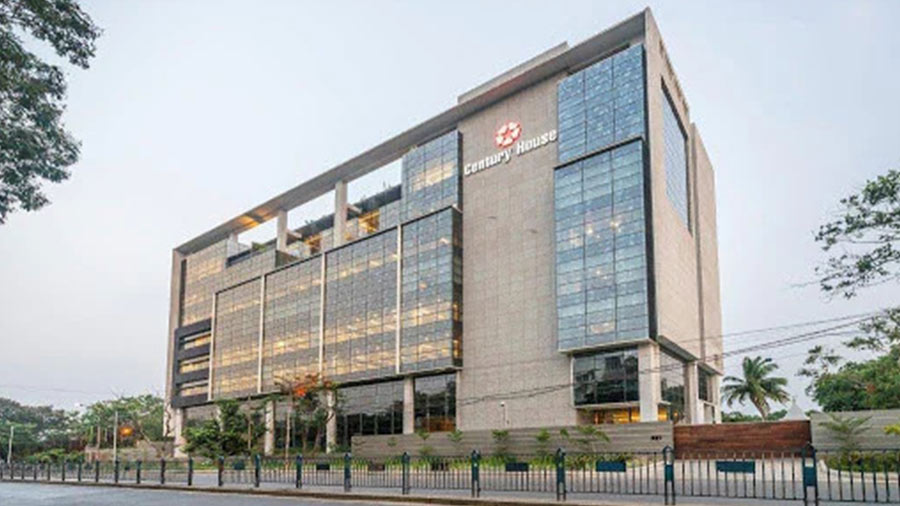 CenturyPly's headquarters in Taratala, Kolkata
Image courtesy CenturyPly
Lastly, there is a growing perception that Kolkata is not a good place to do business. Would you contest that given your time as a businessman in the city?
I'm very bullish about Kolkata's business prospects. I'm confident that in the next decade, Kolkata is going to become one of the leading business hubs in the country. As for my experience in Kolkata, I must say that it provides a great work-life balance. And it's not just my opinion. Many professionals who've travelled around the country feel the same. For them, Kolkata offers far better affordability and a higher quality of life than cities like Mumbai and Delhi. As for us as a company, it's never been a challenge to be based out of Kolkata. We've always had great talent to recruit from, as Bengalis are among the most savvy, intelligent and hard-working people. We've had zero issues from the government and the local communities. For us at CenturyPly, it's been a blessing to be in Kolkata.