Covid Protocol
Why no mask? 'I am in a rush and will board an auto,' says woman outside railway station
The mask still remains alien to many in Kolkata and some choose to remove it off and on
By
Jhinuk Mazumdar, Bishwarup Dutta
| Published 28.01.22, 09:16 AM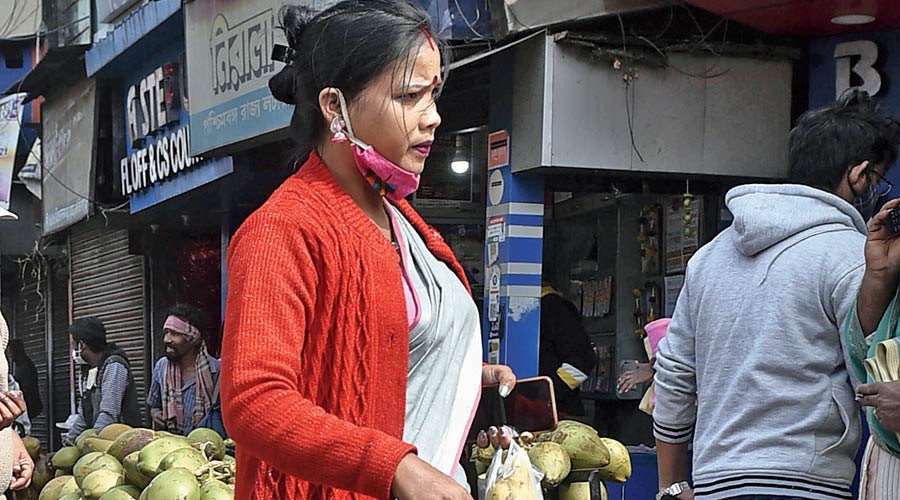 Outside the Ultadanga railway station, a woman's mask was on her chin. "I will wear the mask. I am in a rush and I will board an auto," she said, and pulled up the mask.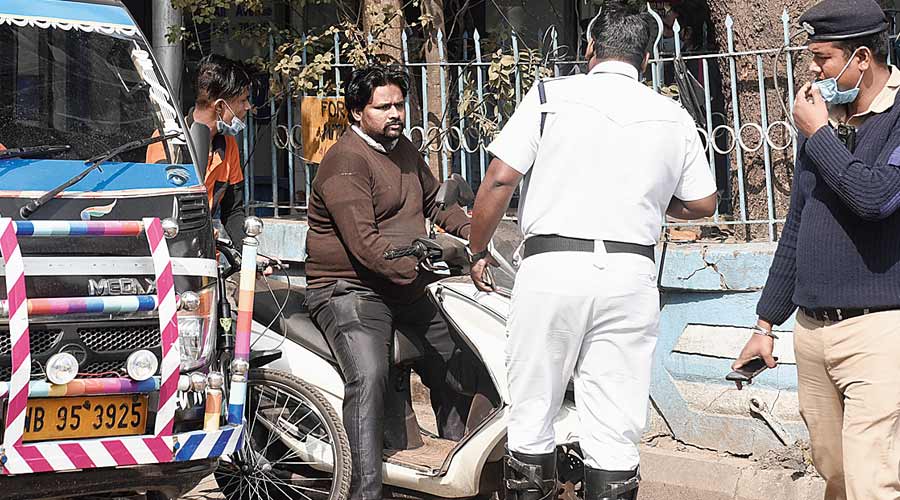 Police stopped a man on a two-wheeler on Syed Amir Ali Avenue near Park Circus because he was not wearing a mask. "I am going to a nearby place… I will wear it," he said.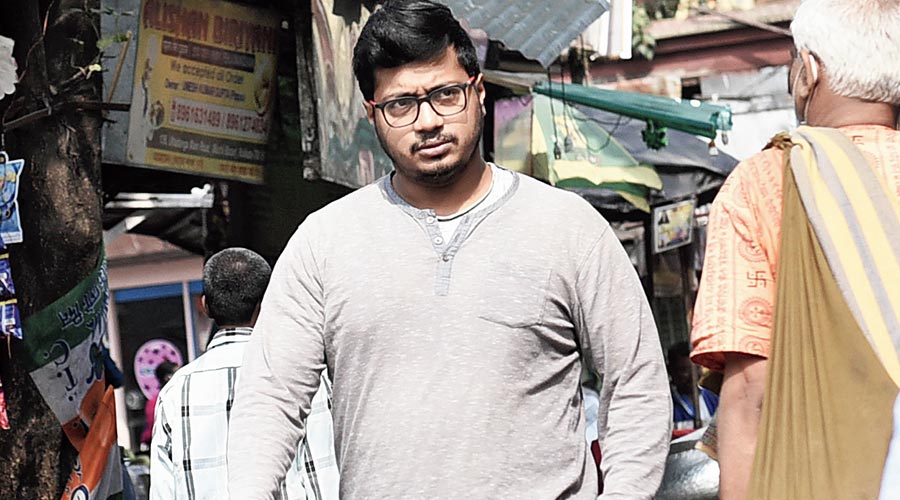 A man was walking through a crowded road without wearing a mask in Muchipara. "I am in my locality, so I am not wearing a mask," he said.