Children of our complex— Greenfield Heights — spent the Pujas not just pandal-hopping but also learning a thing or two about sustainability.
Art is my passion and I had wanted to create something over this festival that would add beauty and meaning. So I proposed a Treasure from Trash exhibition, where kids would pick up waste materials and recycle them into items of utility or beauty.
While the products were made by kids, residents of all ages participated. Some donated old throwaway articles and some, like Pallabi Banerjee, Megha Singhania and Sathi Mondal, lent a hand in organising the event.
Once the children were told what to do, there was no end to creativity. They turned food containers into damaroo and dhol, painted egg shells into penguins, coconut husks into tablas... Chandeliers were made out of bottles and egg crates and puppets out of bottles. And not just kids. An elderly lady sew together bits of cloth to create a beautiful curtain too.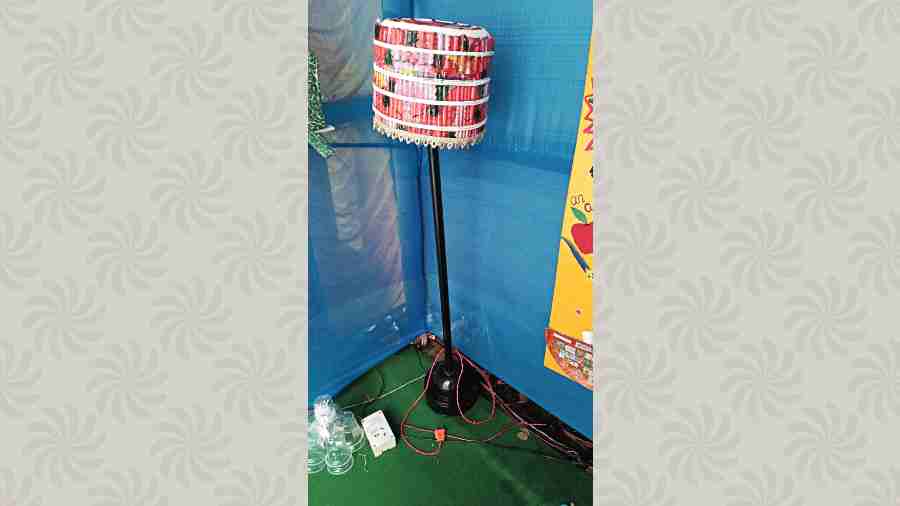 The winning entry — a lampshade by Laisha Jaisinghani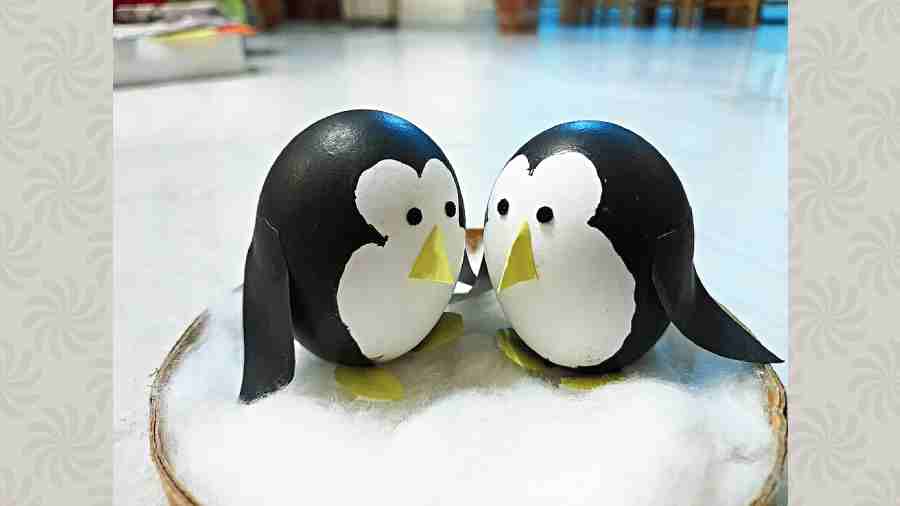 Penguins painted on eggshells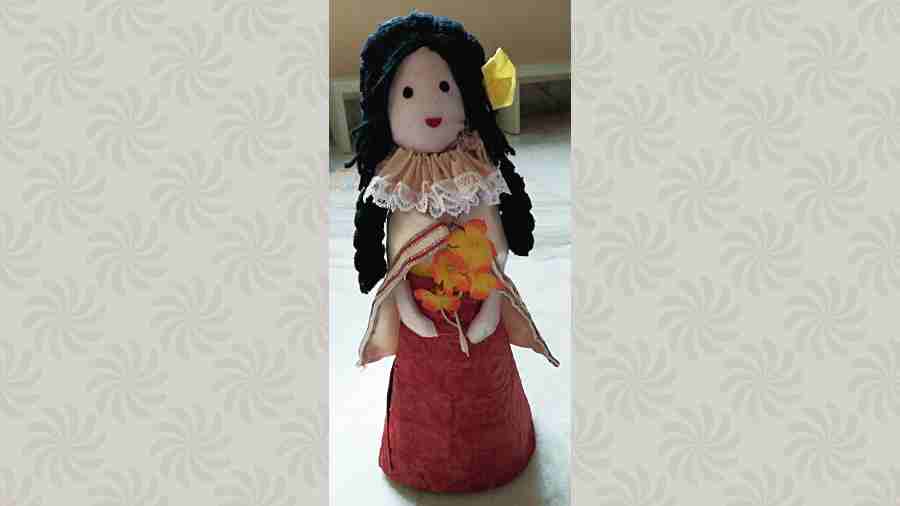 A doll made of bottle and cloth
A competition was held for the most creative products and Laisha Jaisinghani of Class VII won the first prize. Helped by her mother Megha, she had made a lamp out of use-and-throw pens, a broken bucket, a mop stick and disposable containers.
The products were then used to decorate a selfie studio where visitors came to click selfies and groufies.
Kids under 10 also presented a skit encouraging others to get creative and reuse items otherwise considered useless.
I had planned this event around kids so they would spend their time constructively instead of whiling hours away gossiping. But the activity turned out to be such fun that it brought together the entire community for a noble purpose. There were some hurdles but it was successful at the end.
Urmimala Dasgupta
Greenfield Heights