Mahalaya
Thousands perform Tarpan
The day of Mahalaya marks the beginning of Devi Paksha and the end of the Pitru Paksha, a 16-day period of mourning when Hindus pay homage to departed family members through water and food offerings.
By
My Kolkata Web Desk
| Published 25.09.22, 01:51 PM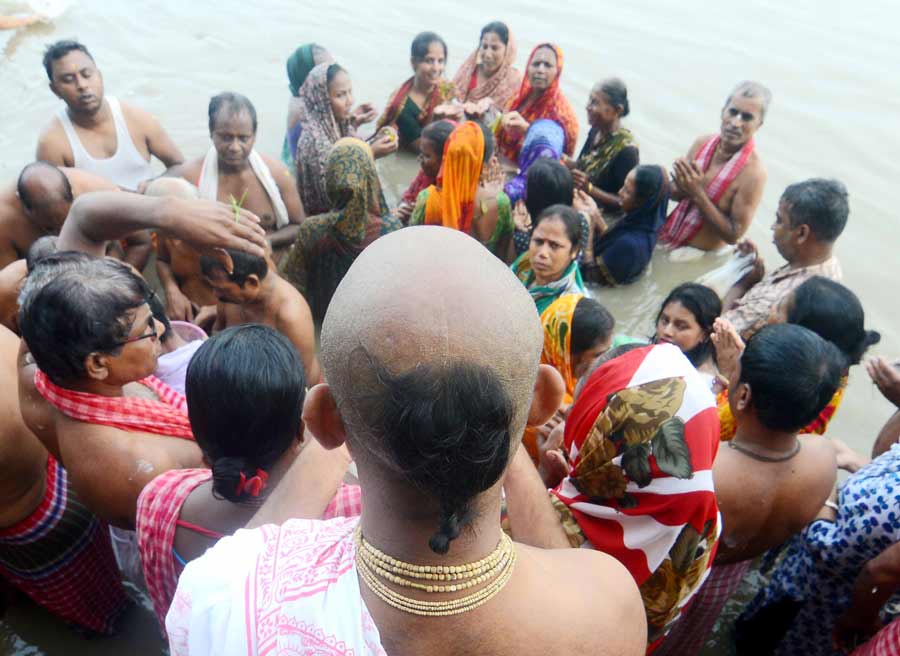 According to Bengali tradition, Durga Puja celebrations begin with Mahalaya. It is the day when Goddess Durga descends on Earth. Another ritual that goes to mark the short span of humans on this world, called Tarpan, is also observed on Mahalaya.
Ashim Paul/My Kolkata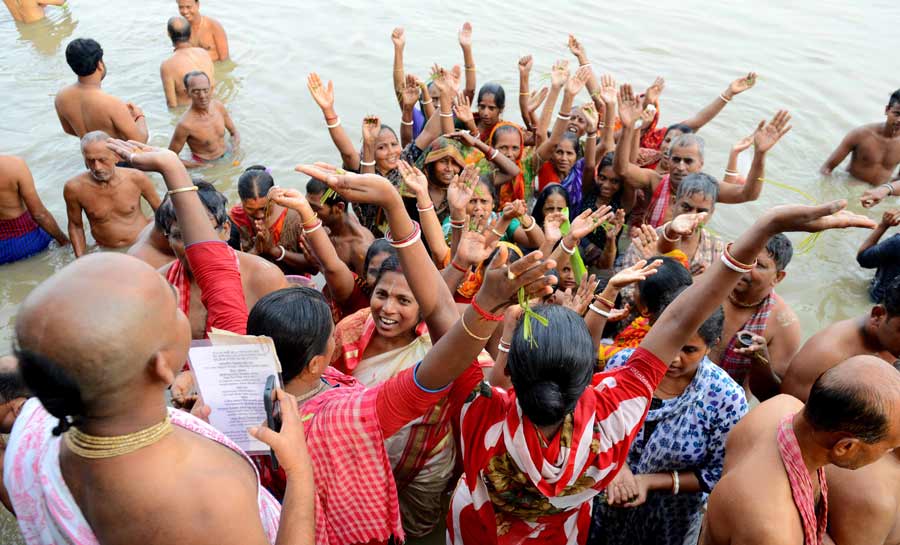 Tarpan comes from the word 'Trup' which means satisfying or pleasing.
Ashim Paul/My Kolkata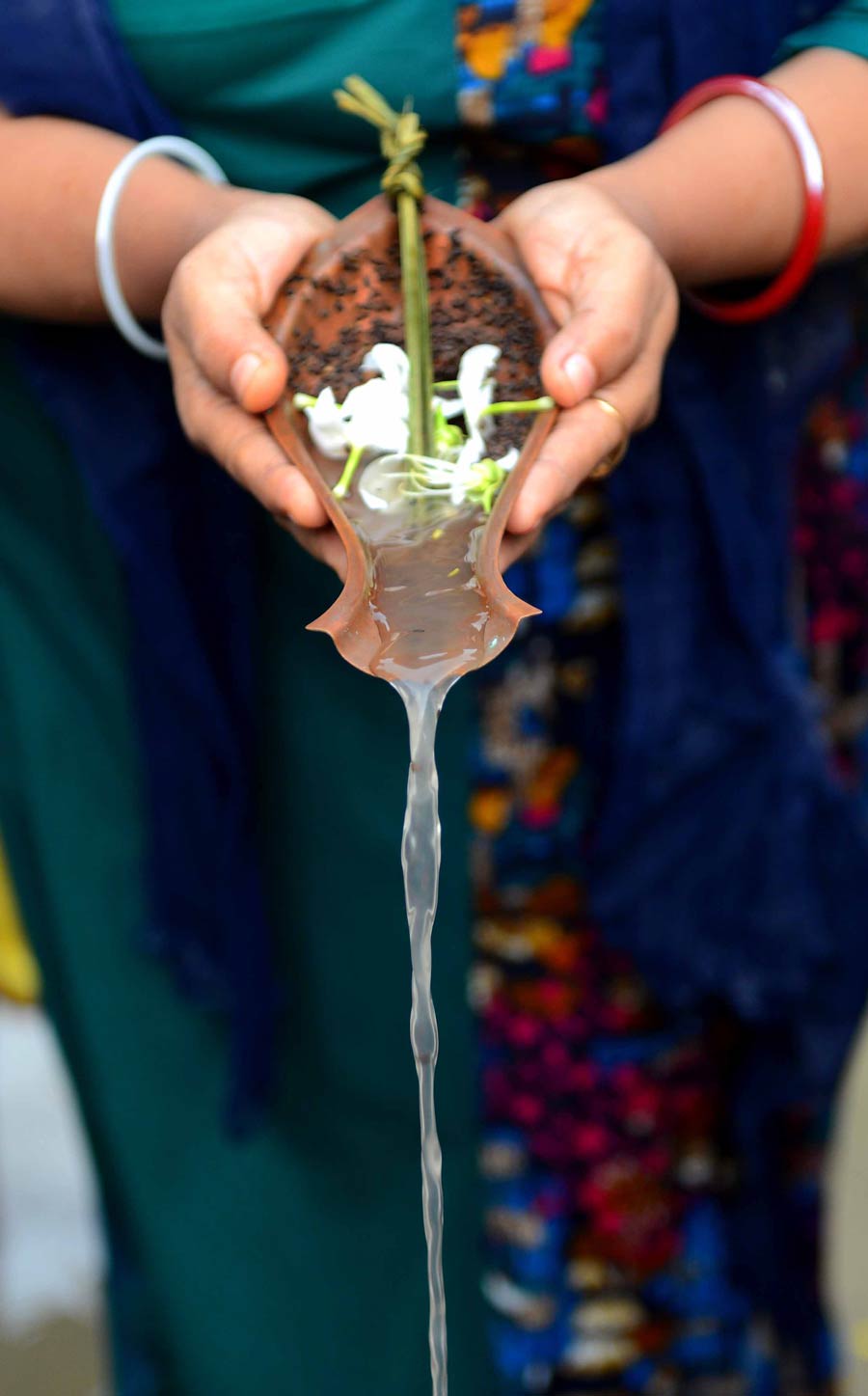 Pitru Tarpan is a way of gratifying the ancestors and freeing them from any unfulfilled desires so that they can complete their journey to the heavenly abode with peace, happiness and satisfaction.
Ashim Paul/My Kolkata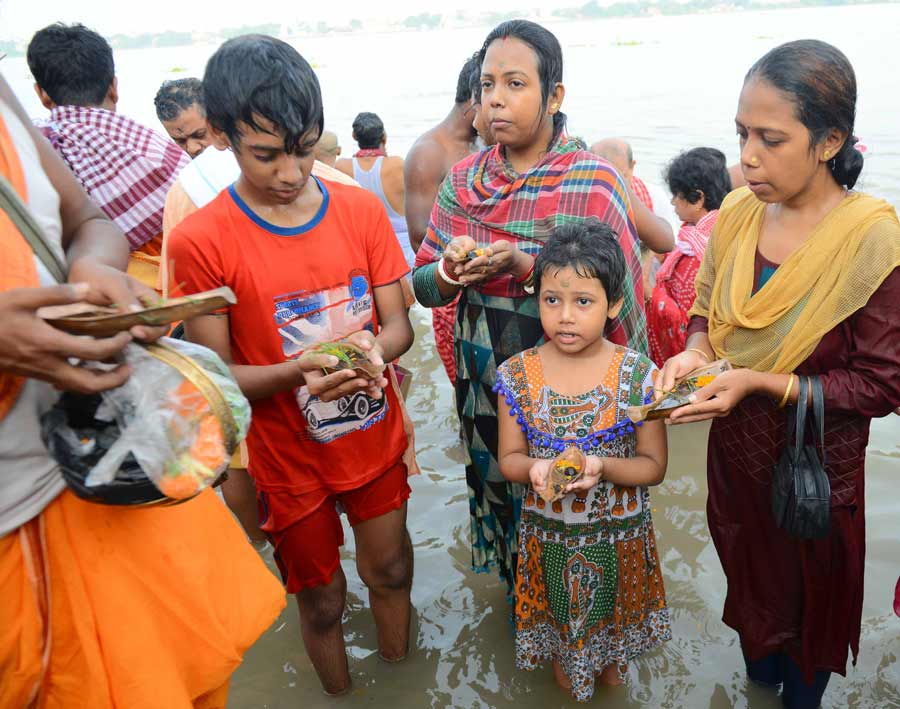 The objective of performing tarpan is that God, deceased ancestors' souls etc. whose names are pronounced while performing Tarpan, should bring happiness upon us.
Ashim Paul/My Kolkata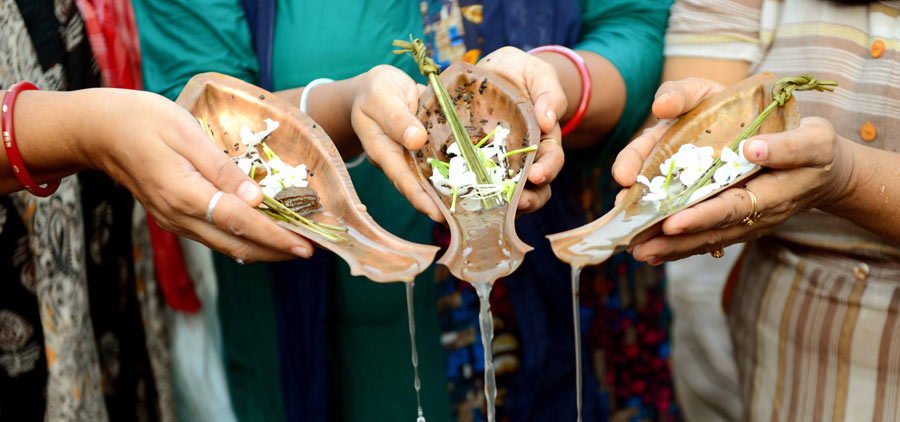 In the wee hours of the morning of Mahalaya, people visit the ghats of Ganga or other rivers to pray to the ancestors to bless their kin.
Ashim Paul/My Kolkata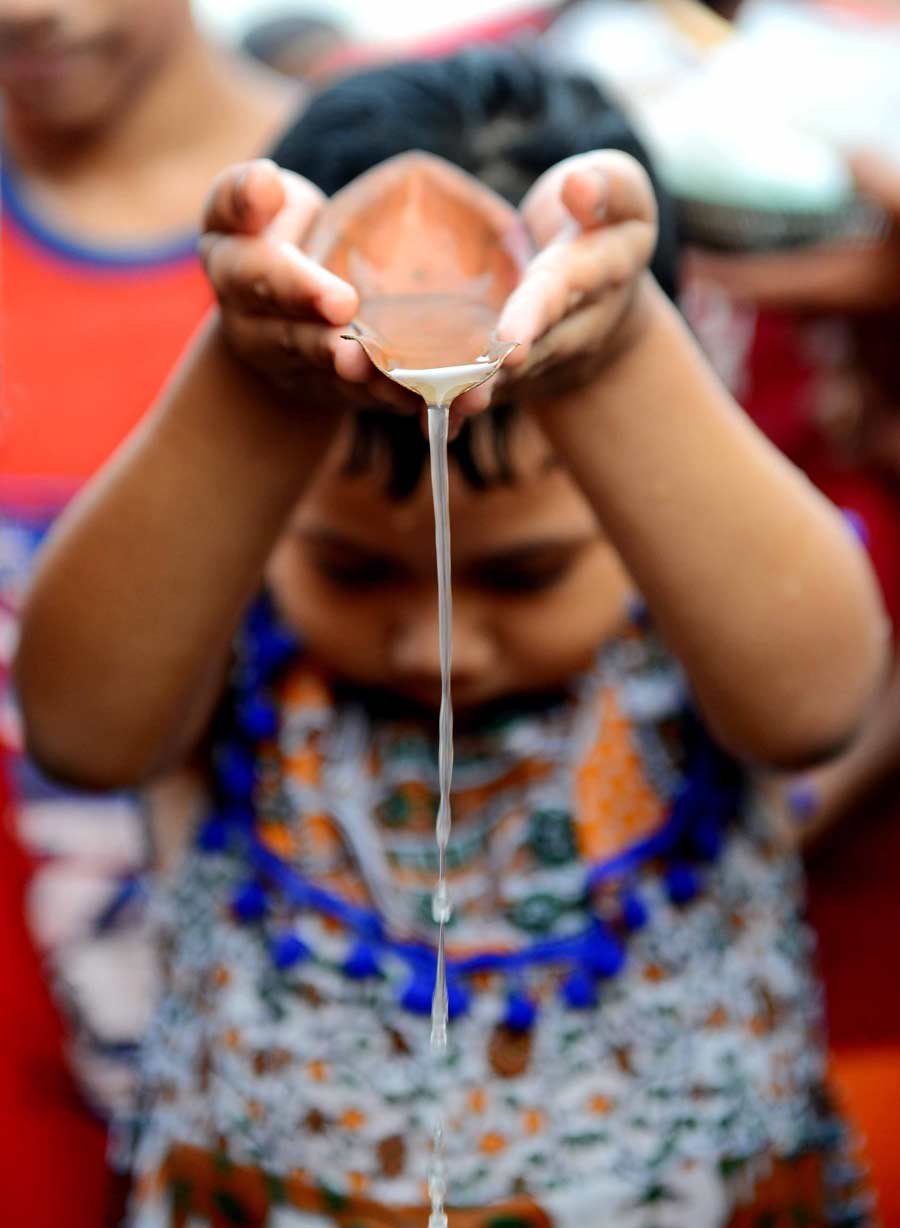 The Brahma Muhurat begins from 4.35am and lasts till 5.23am whereas the Abhijit Muhurat starts from 11.48am and ends at 12.37am.
Ashim Paul/My Kolkata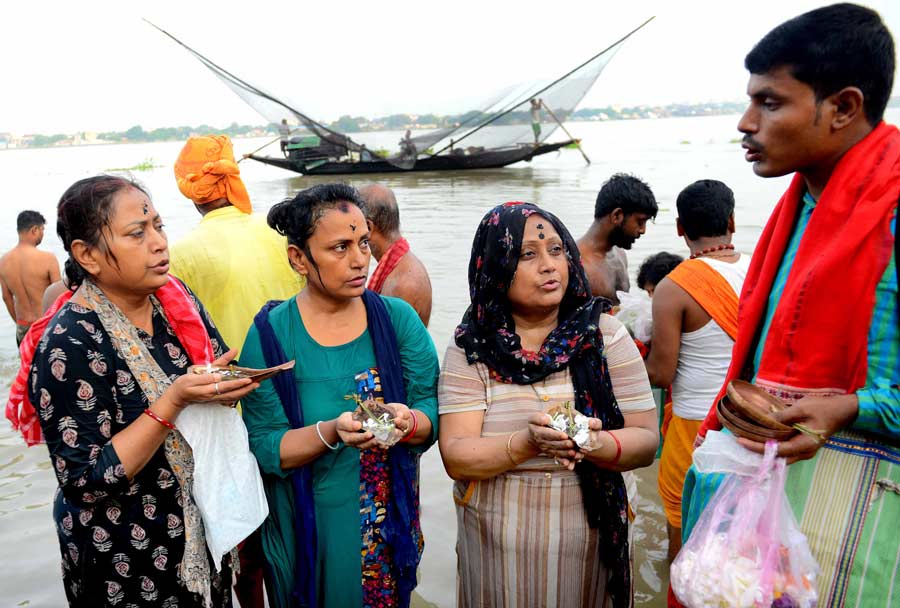 The Godhuli muhurat commences from 6.02pm and ends at 6.26pm and the timings for Vijaya Muhurat will start from 2.13pm and end on 3.01pm.
Ashim Paul/My Kolkata