Picks of the Day
Smart classes at KMC primary school, 'Sharad Boi-Parbon' begins and more
A quick look at the day that was for Kolkata
By
My Kolkata Web Desk
| Published 02.09.22, 08:21 PM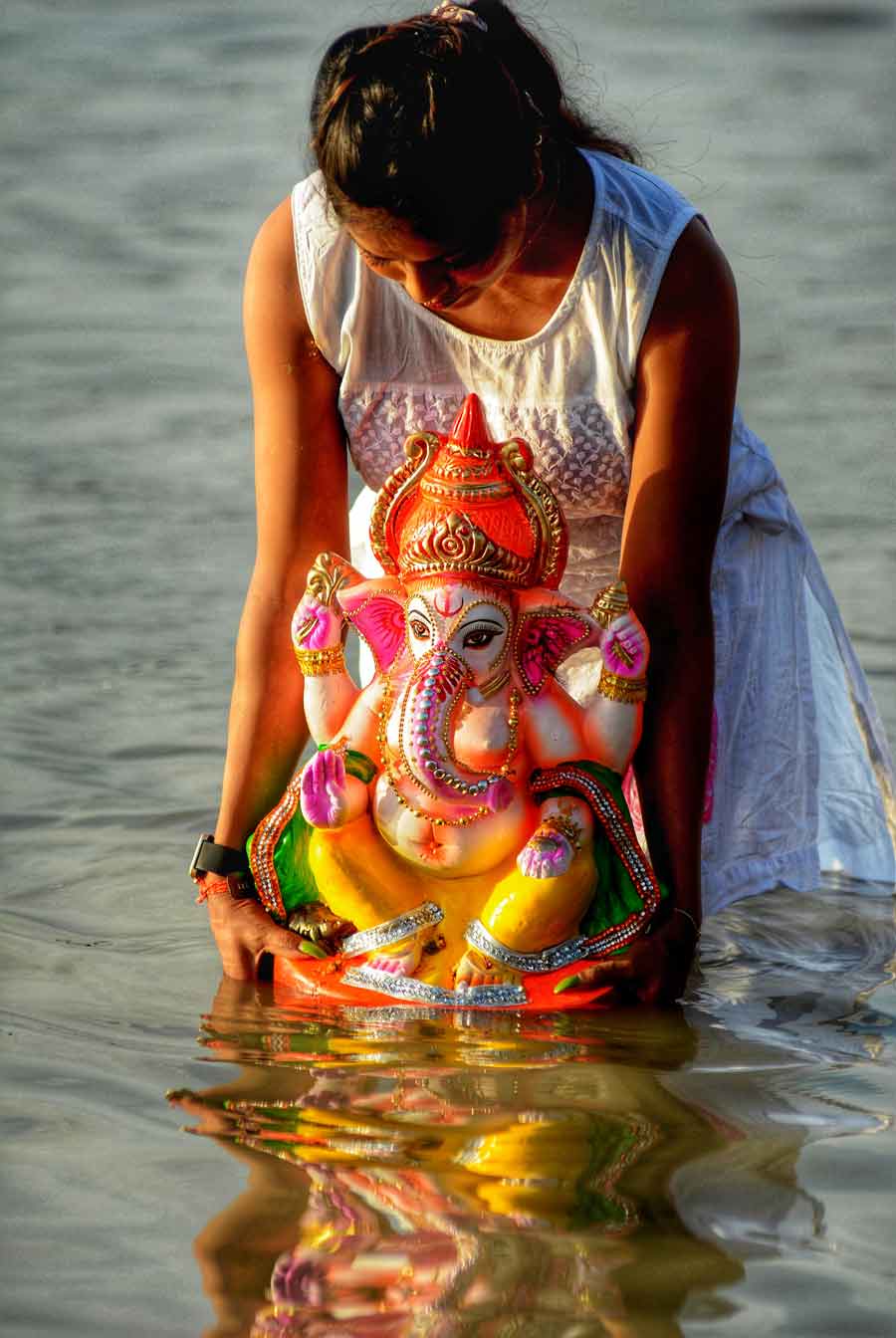 A girl immerses a Ganesh idol at Babughat on Friday.
My Kolkata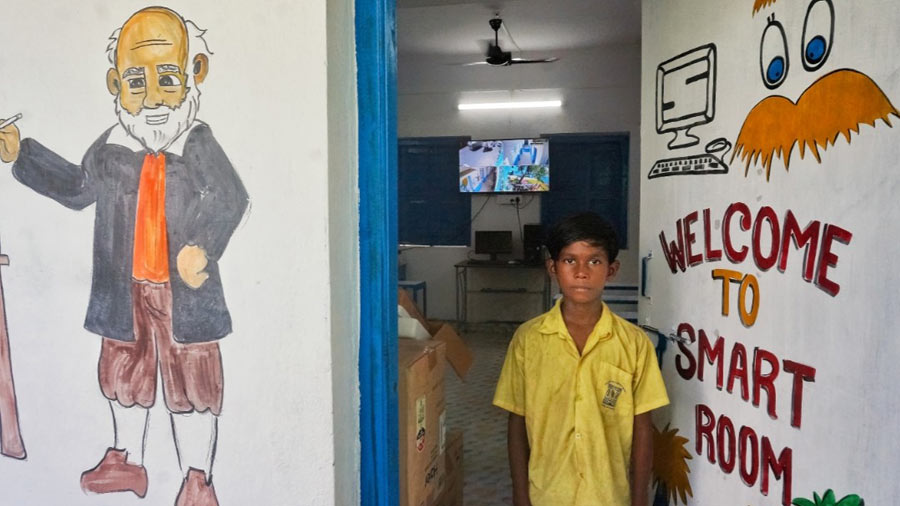 A student at the Kolkata Municipal Corporation Primary (KMCP) School at Dhapa, Kachari Para, on Friday. The school has a smart classroom which provides e-learning.
Soumyajit Dey/My Kolkata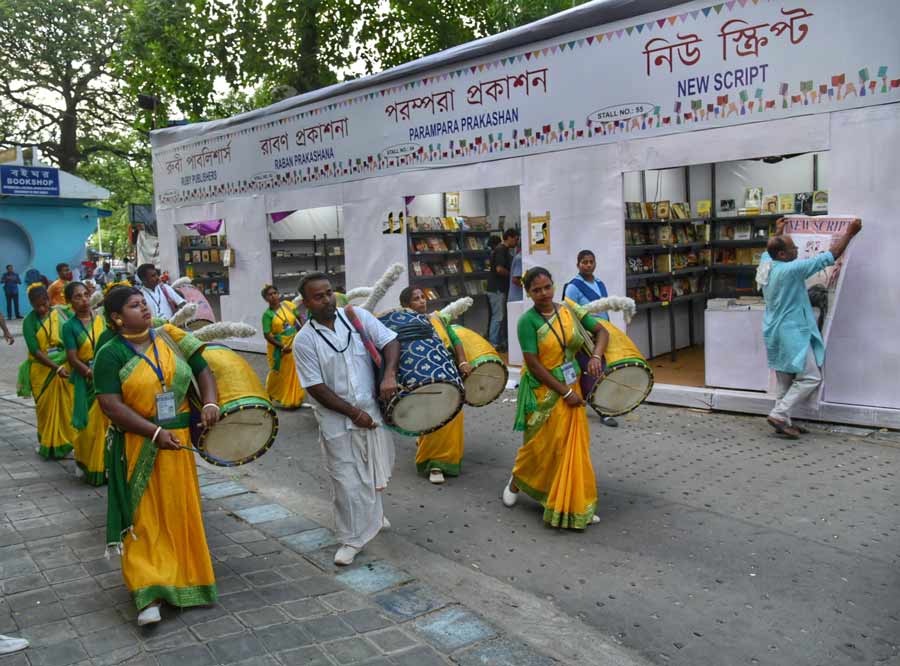 Men and women dressed in traditional attire play the dhak at a book fair on the premises of Paschimbanga Bangla Akademi on Friday. The 10-day 'Sharad Boi-Parbon' will continue till September 11. Bibliophiles can visit the fair between 2pm and 8pm.
Suvendu Das/My Kolkata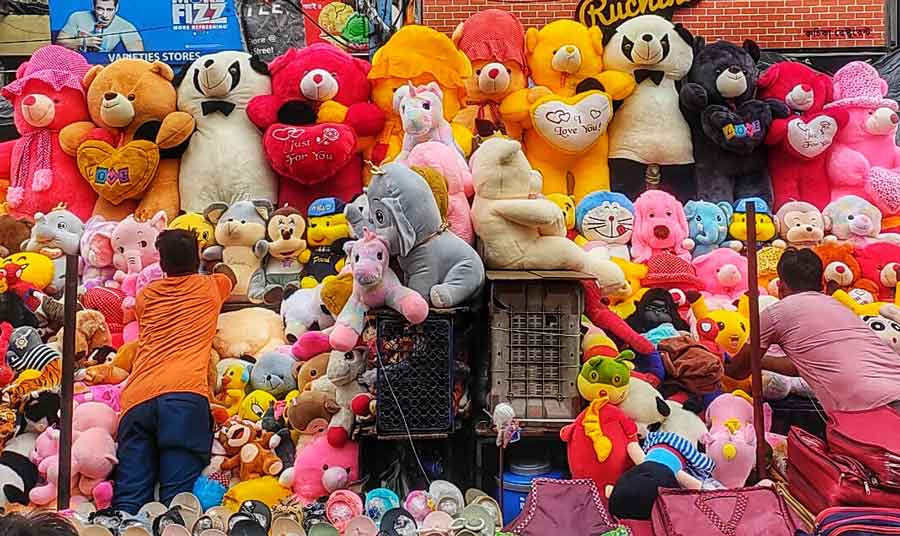 Shopkeepers adjust soft toys at their stall at Esplanade on Friday.
My Kolkata