The return to the school playgrounds this winter after a gap was marked by increased enthusiasm as students of Hariyana Vidya Mandir (HVM) participated in drills, games, and competitive track and field events at the school's annual sports day on December 23.
Hindi teacher Sangita Agarwal, who was keeping scores for the events, said they had noticed a rise in the number of participants in different school events this year after the pandemic. "Sports Day is happening in our school after two years. We are noticing great energy in students. They want to grab every opportunity, push their boundaries, and seize the moment. This year we are hosting junior and senior class sports together. There is a total of 42 events for juniors and 30 events for senior classes, including relay race, skipping race, and yoga."
The school authorities, she said, always encourage students for sports. "Sports activities lay the foundation for mentally, emotionally, and physically healthy individuals who can live an active life."
Dindayal Gupta, chairman, school managing committee, added: "The two -year gap in physical attendance in school has impacted the social life and physical fitness of students, and organising such sports events is the only way to fill that gap."
The school representatives made extensive use of equipment to create challenging and unique races. They had also included yoga performances to their roster.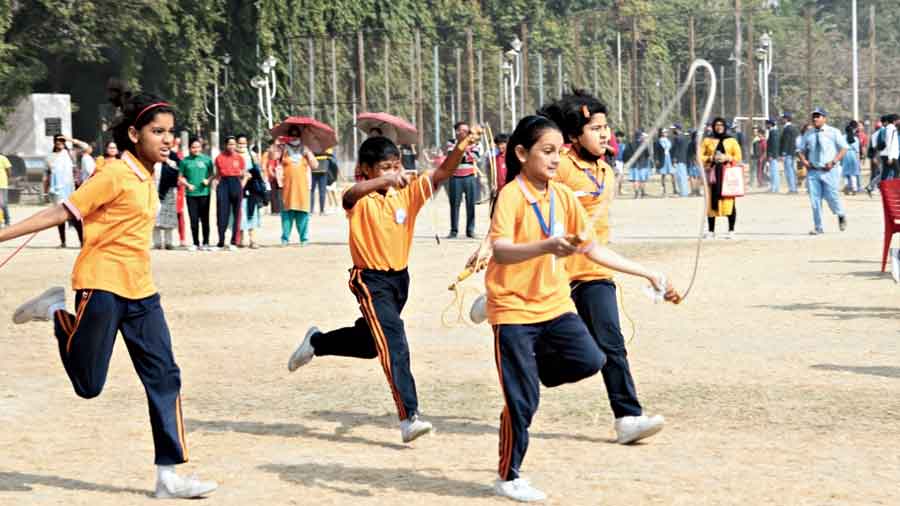 A skipping race under way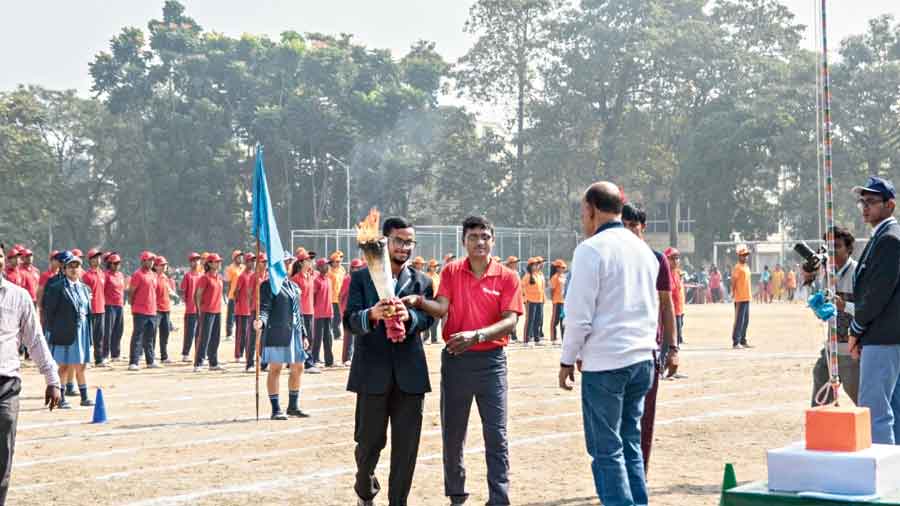 The torch being brought to the chief guest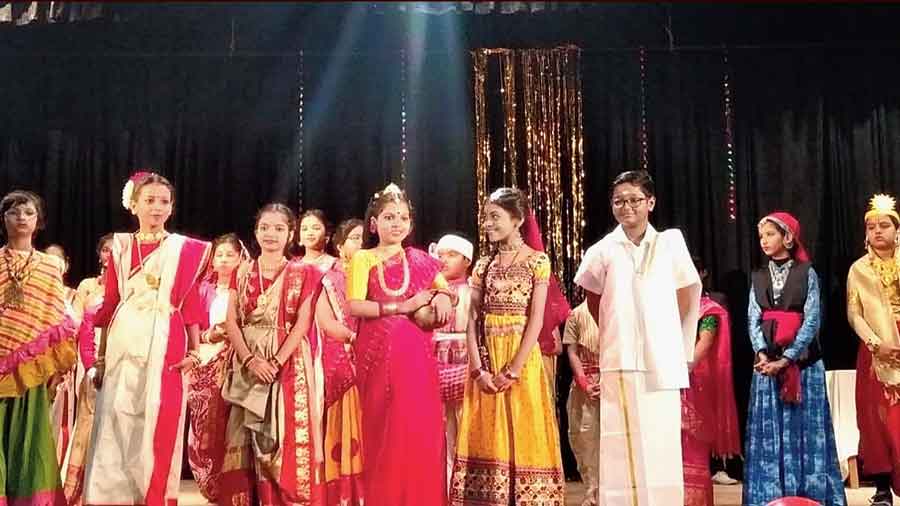 Geeta Sharma, a yoga expert who is working as a sports teacher at HVM, said: "Yoga is effective for everyone. It helps us stay agile mentally and physically. Sports is happening after two years but we hosted yoga classes online during the pandemic. Our school always tries to give the best opportunities in sports to the students and yoga is a part of it. The students are also equally enthusiastic about sports , and they have been preparing for the yoga performance since last month."
Mihir Bose, the chief guest and former national football player, delivered a motivating speech. "Competition is just a part of the game, but what matters is the process and the abilities and values athletes acquire through sports," he said.
Fire and emergency services minister Sujit Bose, who was present as the guest of honour, said: "Sports development is as important as educational development. I hope coming to the ground after the pandemic will add positivity and fun to classroom learning."
The speeches were followed by a marchpast performance by Red, Blue, Green, Yellow and Orange house students. All the groups walked to the beat of live music performed by senior students as teachers and other spectators clapped and cheered from the sidelines.