Picks of the Day
Pandal hopping begins, Kolkata police step up security for festivities...
A quick look at the day that was for Kolkata
By
My Kolkata Web Desk
| Published 29.09.22, 08:15 PM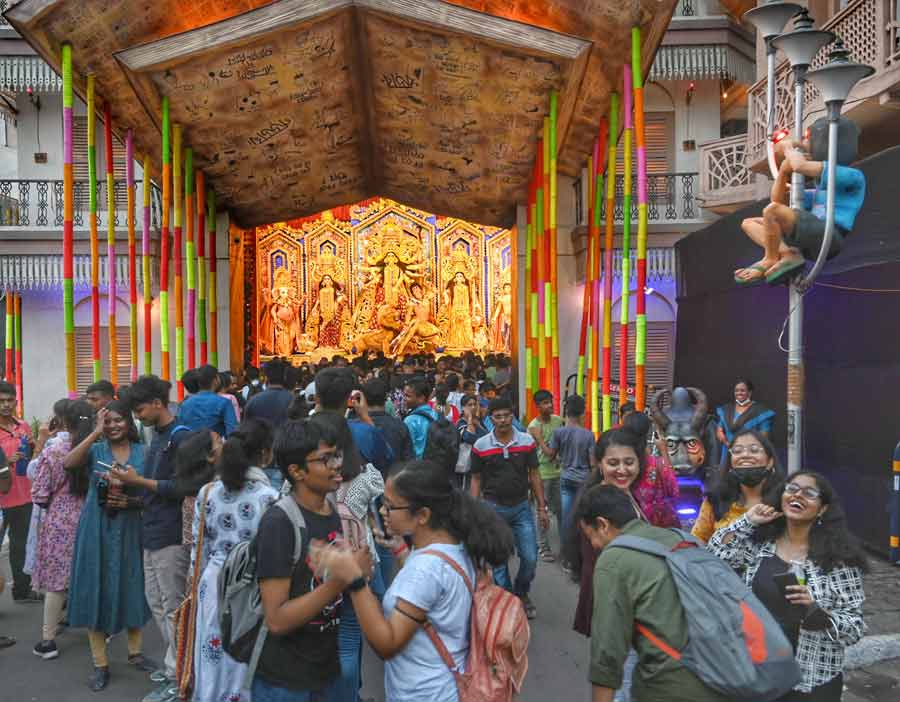 Revellers at a south Kolkata puja pandal on Thursday.
Amit Datta/My Kolkata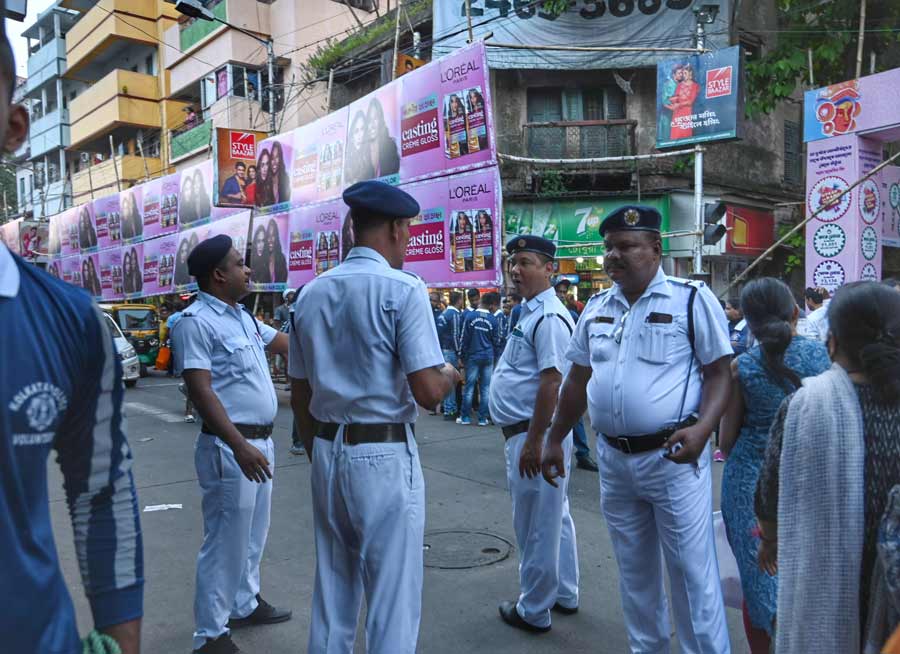 Policemen stand guard at a pandal in south Kolkata on Thursday. Security has been beefed up across Kolkata from Thursday for the Durga Puja festivities as revellers have already started making a beeline for popular pandals. A total of 17,000 police personnel, including 10,000 home guards, have been posted across the city and 400 pickets have been set up at various locations, while 58 PCR vans and 41 quick response teams have been deployed.
Amit Datta/My Kolkata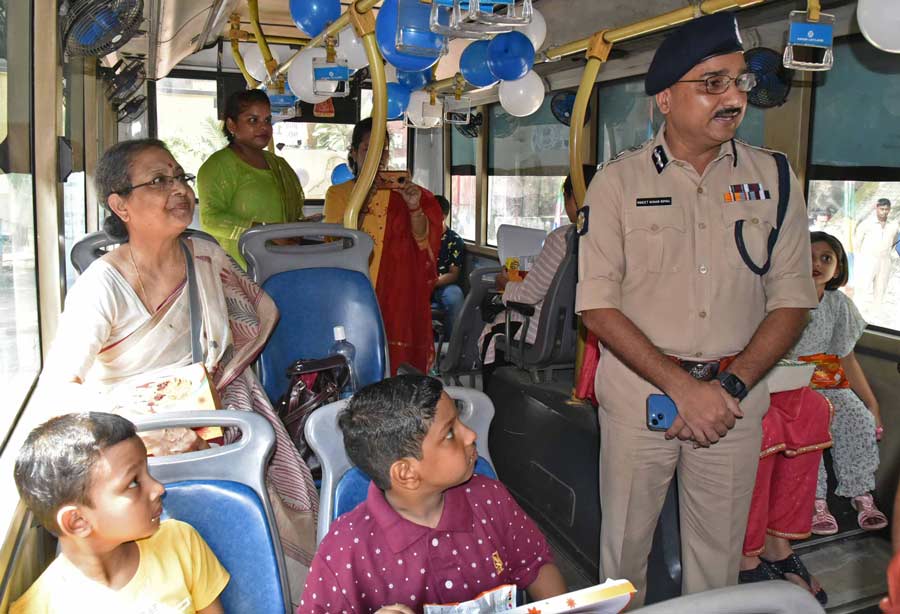 Kolkata Police organised a pandal-hopping tour for the elderly members of Pronam and children with autism on Thursday. Pronam is an initiative by the Kolkata Police to assist senior citizens of the city.
Suvendu Das/My kolkata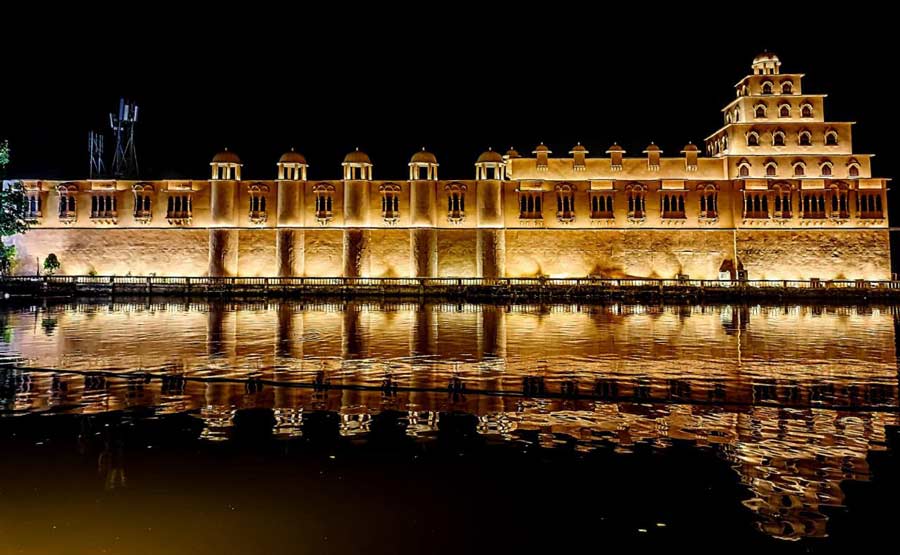 A pandal modelled after a Rajasthani fort on Thursday.
Ashim Paul/My kolkata