Anandaghar, a project of Kolkata-based NGO Offer India, had a special gift for 31 HIV+ children — their first flight experience and a three-day vacation in Bhubaneswar and Puri.
The children boarded a flight to Bhubaneswar from Kolkata airport on November 14 morning as part of the 'Gift me a Sky' initiative. Giving them company were a host of celebrities — cricketer Samabaran Banerjee, artist Samir Aich, singers Siddartha Shankar Ray aka Sidhu and Abhijit Barman aka Pota of Cactus, Joy Sankar; footballers Alvito D'Cunha and Mehtab Hossain and actor Rahul Banerjee.
The journey was flagged off by the Bidhanannagar police commisionerate in the presence of Ananya Chakraborti, chairperson of the West Bengal Commission for Protection of Child Rights and senior police officers.
From Bhubaneswar, the children headed for Puri, where they enjoyed the sea and the sand. The kids joined Samir Aich to fill colour on canvases set up on the beach.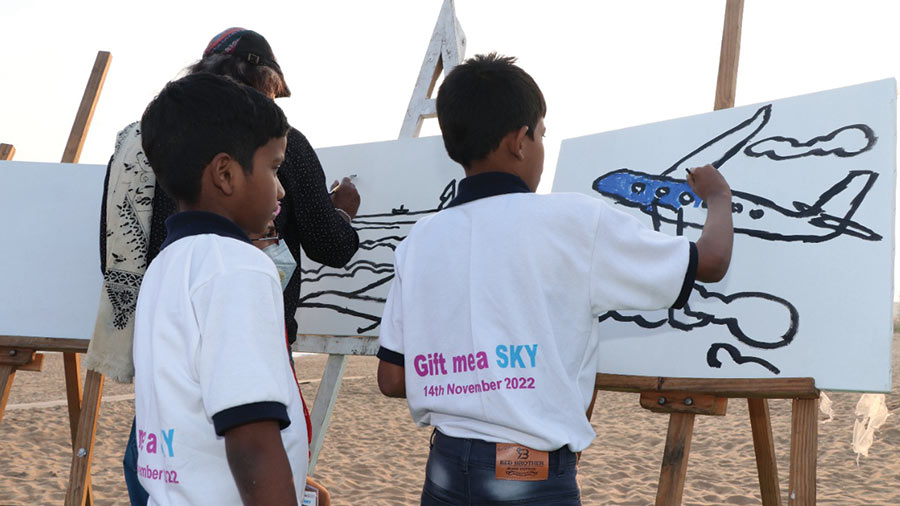 Children enjoy art time with Samir Aich
Singers Sidhu, Pota and Joy Sankar regaled the children with their music. A cultural programme was also held where children presented their talents through dance and music. The programme was attended by representatives of the Odisha State Child Protection Society.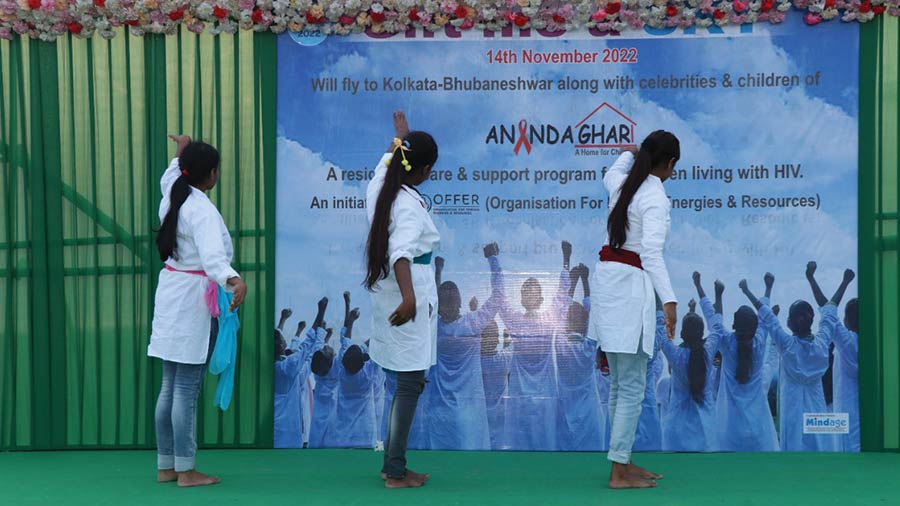 The cultural programme in progress
On the second day, the children visited Nandankanan Zoological Park and Udayagiri and Khandagiri caves. The last and final day of the trip was spent enjoying the sea. They returned by flight on November 16.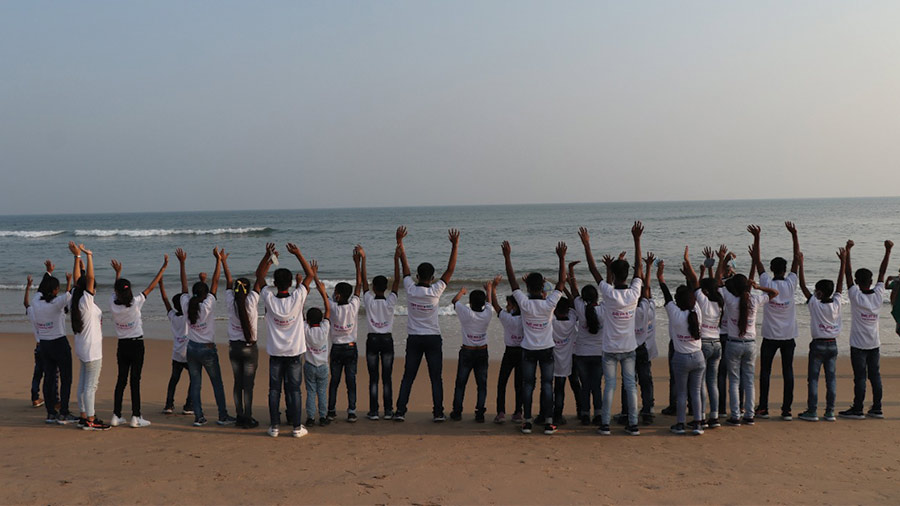 The children have fun on Puri beach
"These kids are all HIV+ and they do not have parents. They live with us and go to school, learn computer and lead a normal life. Flying was their dream. We organised this trip to fulfill their dream and boost their confidence. The initiative was also aimed at spreading awareness about HIV+ persons. Sitting, eating or playing with HIV positive children won't cause HIV. That is a message we spread every day," said Kallol Ghosh, founder and director of Offer.