Kali Puja 2022
In pictures: This is how Kolkata celebrated Kali Puja and Diwali
A quick look at the celebrations of festival of lights and Kali Puja in Kolkata
By
My Kolkata Web Desk
| Published 25.10.22, 03:38 PM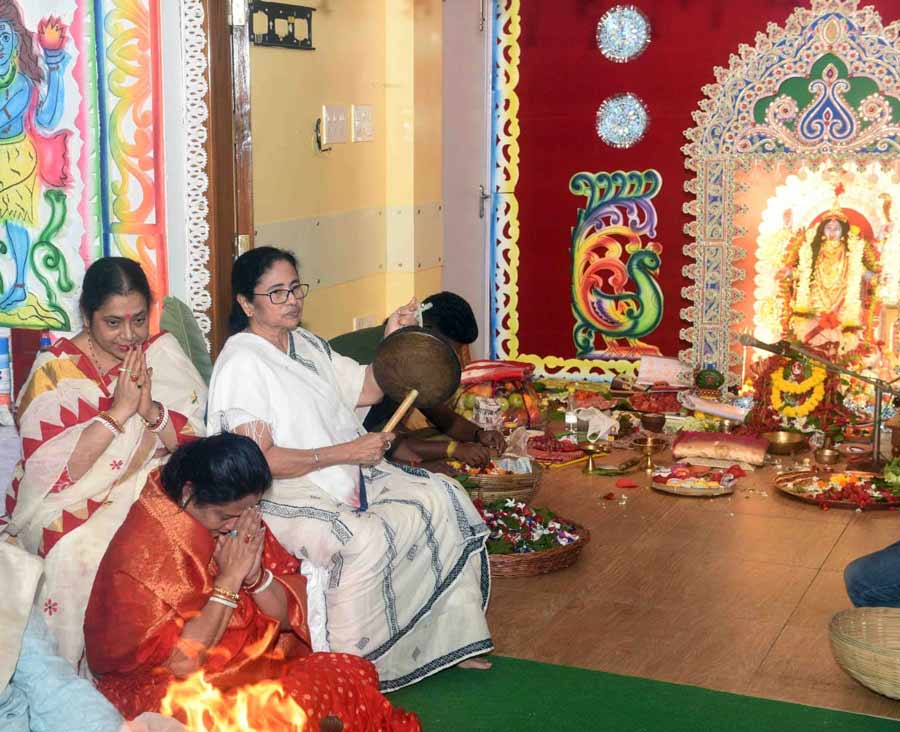 West Bengal Chief Minister Mamata Banerjee at the Kali Puja at her home on Monday. Hundreds of people gathered outside her residence on Harish Chatterjee Street to catch a glimpse of the rituals. The CM also prepared the bhog' (food offering to the goddess) and played host to scores of guests, which included VVIPs, cabinet colleagues, politicians, journalists and the common man. Clad in her trademark cotton saree, the chief minister greeted visitors with folded hands and requested everyone to have the bhog'. Kali Puja has been conducted at her home for the last four decades.
My Kolkata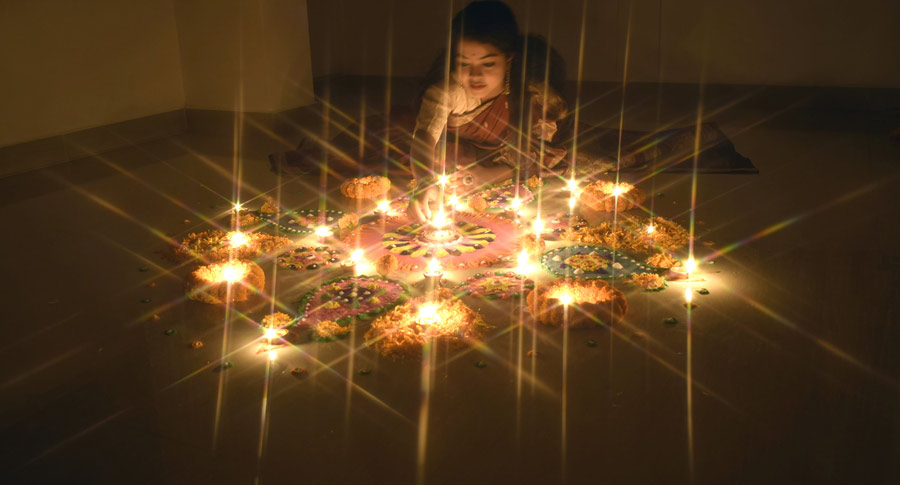 Diwali isn't complete without rangolis and the lighting of diyas. Elaborate rangolis were made at the entrance of homes. This year, most Kolkatans chose to celebrate a green Diwali. Houses were lit up with diyas, candles and lamps.
My Kolkata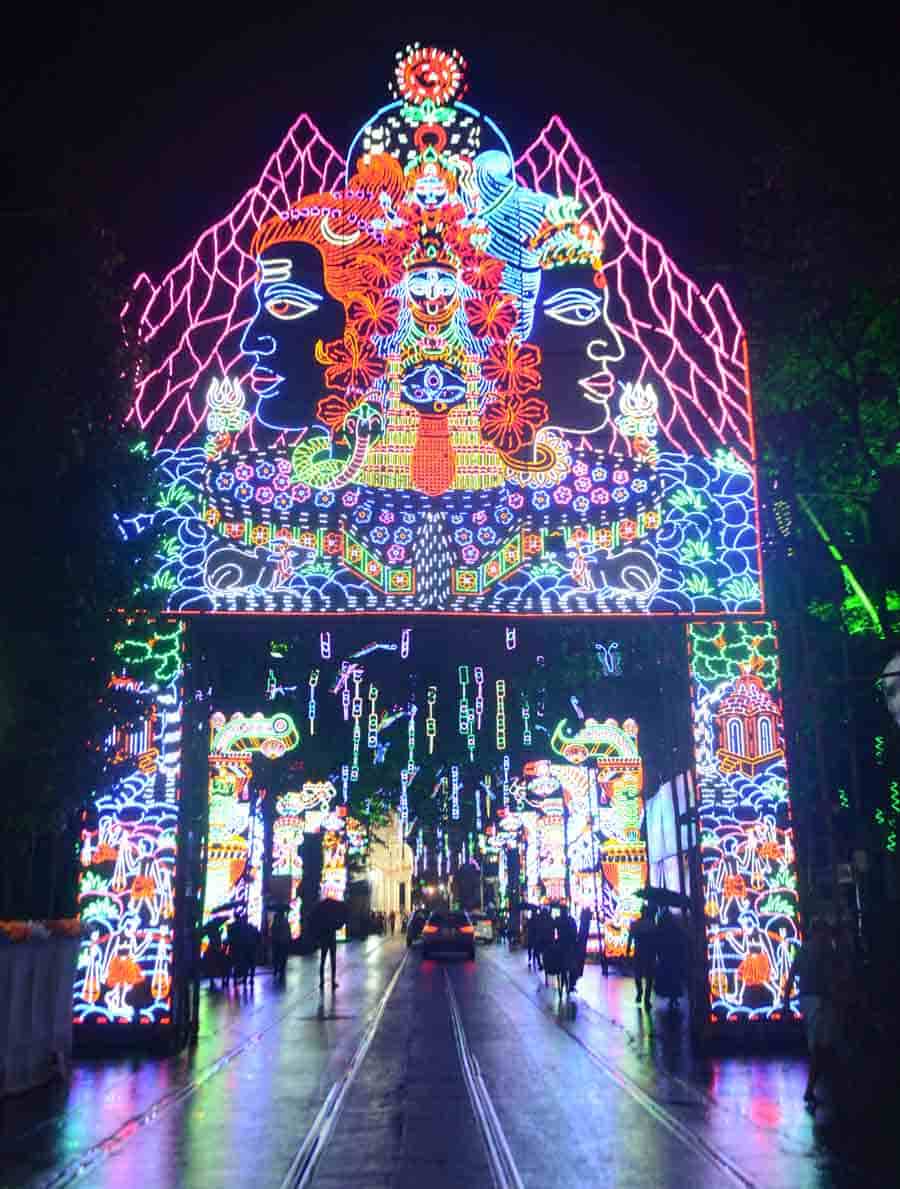 The entire city was lit up on the occasion of Kali Puja and Diwali
Photo by Ashim Paul/My Kolkata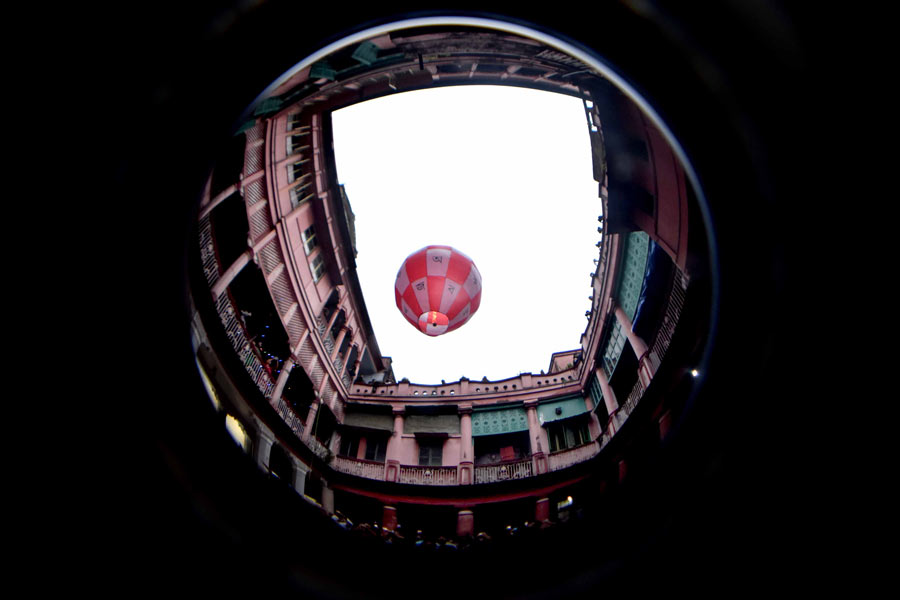 A Glimpse from the 98th Fanush Utsav (hot air balloon festival) at Bholanath Dham in north Kolkata. Gigantic hot air balloons dotted the sky above the city.
Photo by Ashim Paul/My Kolkata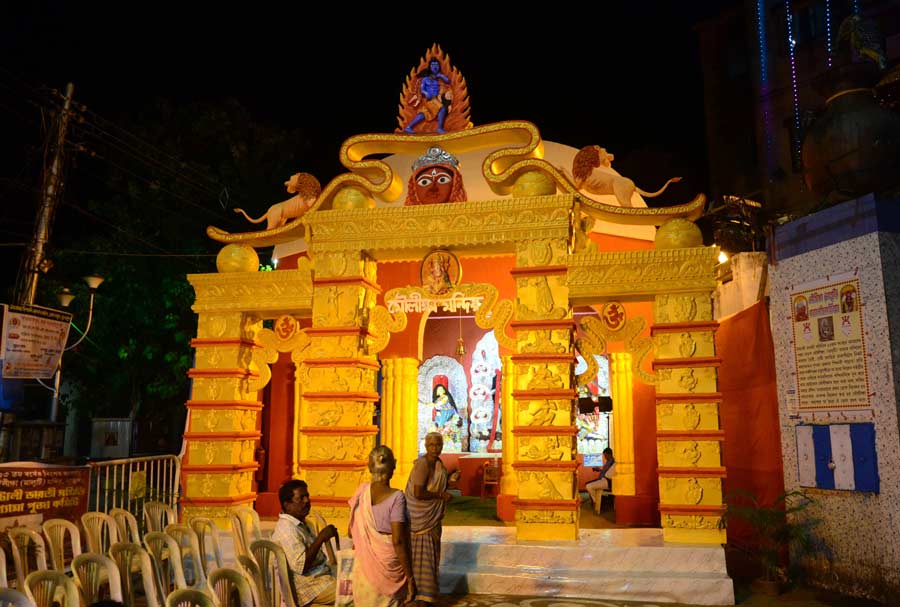 Rain and strong wind failed to dampen the spirit of pandal-hoppers as they thronged the Entally Bharti Samity pandal late on Monday.
Photo by Ashim Paul/My Kolkata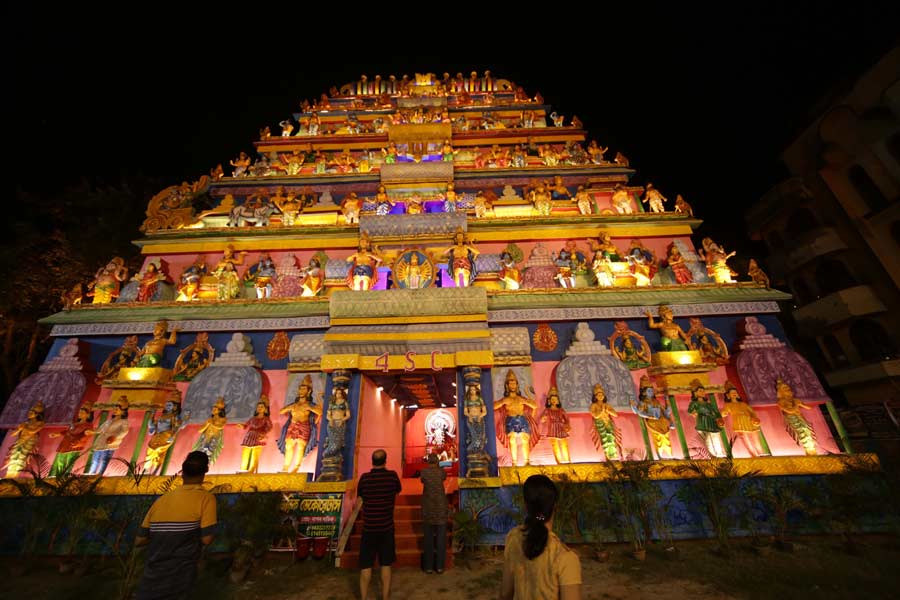 Netaji Nagar Four AC Club's grand pandal was a show-stopper.
Photo by Ashim Paul/My Kolkata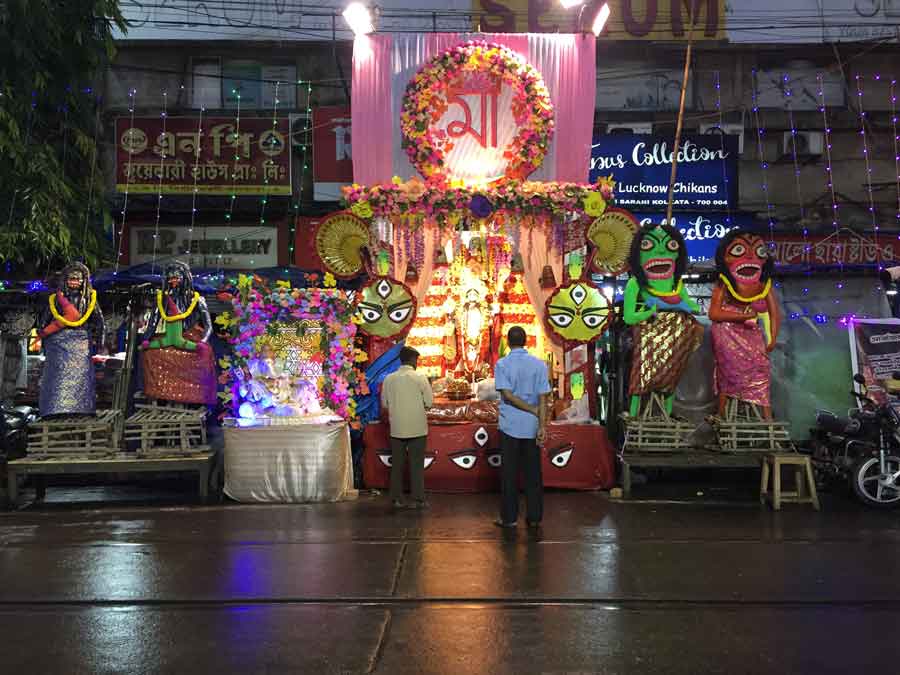 The hawkers of Hatibagan organised Kali Puja on Bidhan Sarani.
By Ashim Paul/My Kolkata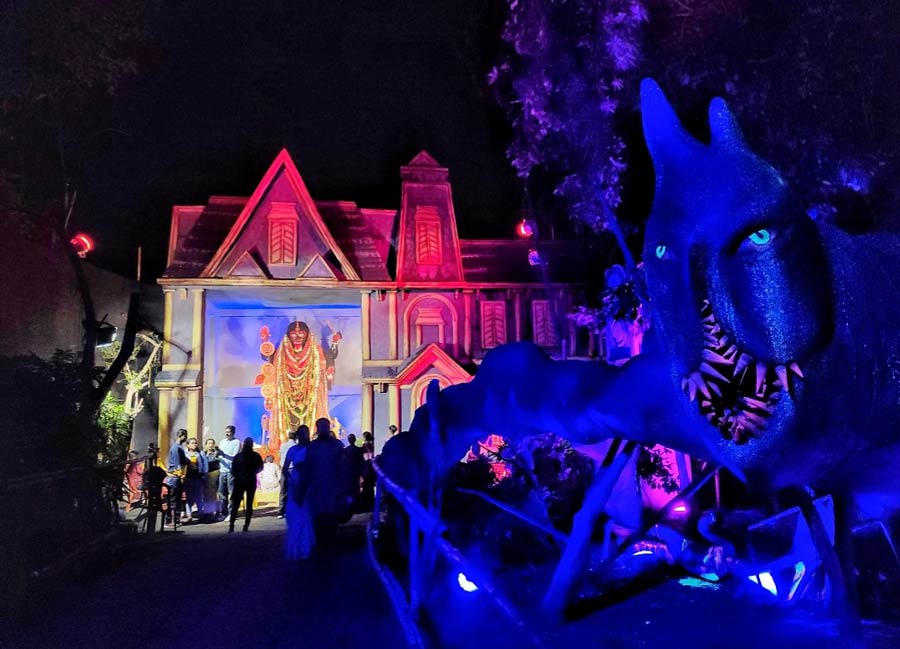 Diwali-revellers at a Kali Puja pandal at Kudghat around midnight on Monday despite the rain.
By Soumyajit Dey/My Kolkata