Picks of the Day
In pics: Cafu in town, Adi Ganga clean-up & more news from Kolkata
A quick look at the day it was for Kolkata
By
My Kolkata Web Desk
| Published 04.11.22, 08:25 PM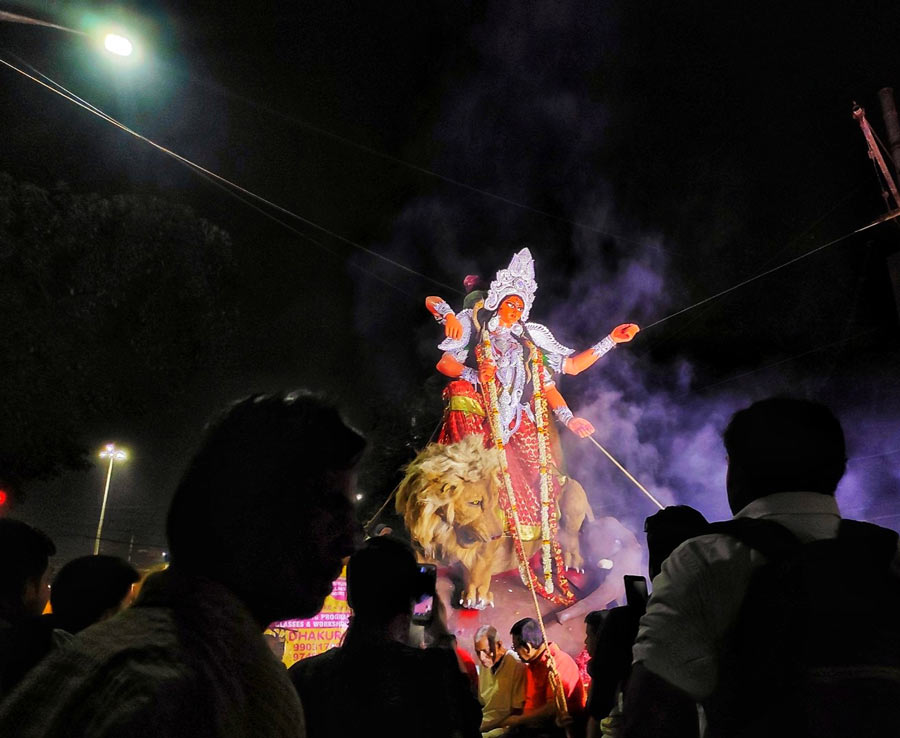 A Jagaddhatri idol being immersed on Friday. This year, the five-day festival began on October 30 and ended on November 3.
Soumyajit Dey/My Kolkata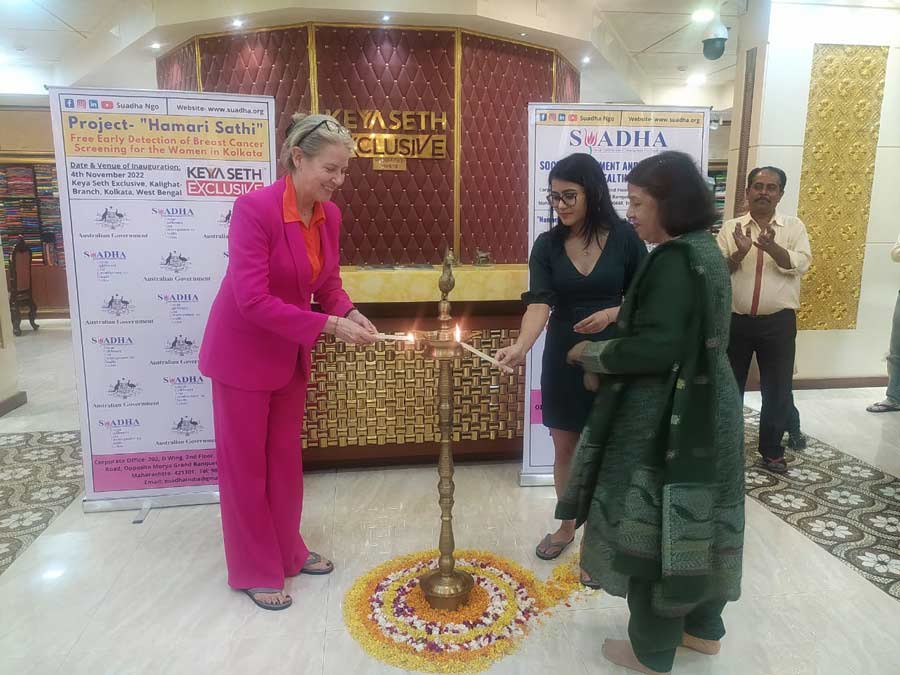 "Breast cancer screening is crucial to prevention," tweeted Rowan Ainsworth, consul-general of Australia. The Australian consulate general in Kolkata is organising a direct aid programme 'Hamari Sathi' partnered by SUADHA -- Social Upliftment & Development for Health Action. Screening and awareness camps were set up across Kolkata. The programme was inaugurated on Friday at the Keya Seth Mall, Kalighat.
Australian consul general /Twitter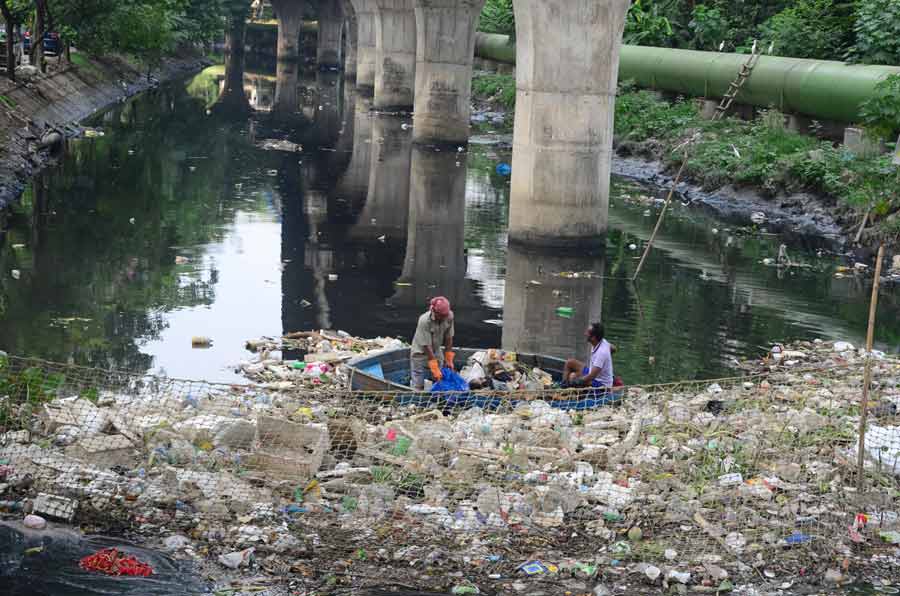 In its bid to curb dengue cases, civic workers are seen cleaning up a portion of Adi Ganga on Friday. Adi Ganga, also known as the Tolly's nullah was once the life-line of Kolkata now has been transformed into a mere sewer which has been slaughtered with the changing politico-economic interests of the state. Adi Ganga traverses through Rajpur, Sonarpur, Baruipur towards the Bay of Bengal. While the stretch within the city is extremely polluted, parts of the river in the southern fringe have been encroached, reducing the nullah into small water bodies. Meanwhile, according to an official release through news agencies on October 27, the southern part of Kolkata has contributed 86 per cent of the total number of dengue cases reported from the metropolis in the last one week, as per official data. Data released by the West Bengal Health Department showed that out of the 596 dengue cases reported from the entire metropolitan area in the past seven days, south Kolkata accounted for 512. A Kolkata Municipal Corporation (KMC) official said two boroughs covering the areas of Kasba, Jadavpur and Tollygunge in the south have logged the most number of dengue infections this year. Kolkata has seen over 3,500 dengue cases till the last week of October, and almost half of those were reported in the last two weeks, the official said.
Ashim Paul/My Kolkata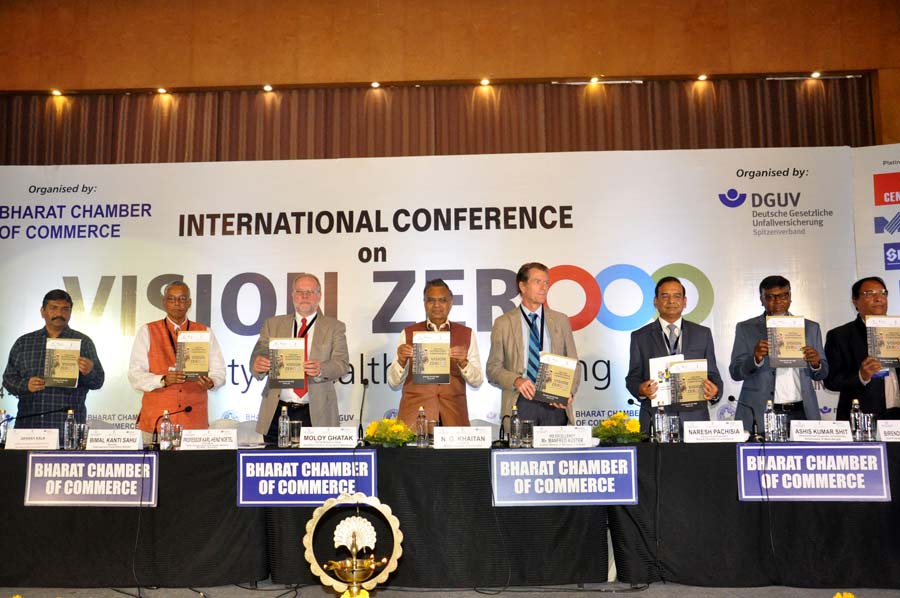 Bharat Chamber of Commerce is organising a two-day International Conference on 'Vision Zero' from November 4 at the Hotel Hindustan International, Kolkata. The conference is partnered by The German Social Accident Insurance (DGUV), BG BAU, Indo-German Focal Point and the International Social Security Association.
My Kolkata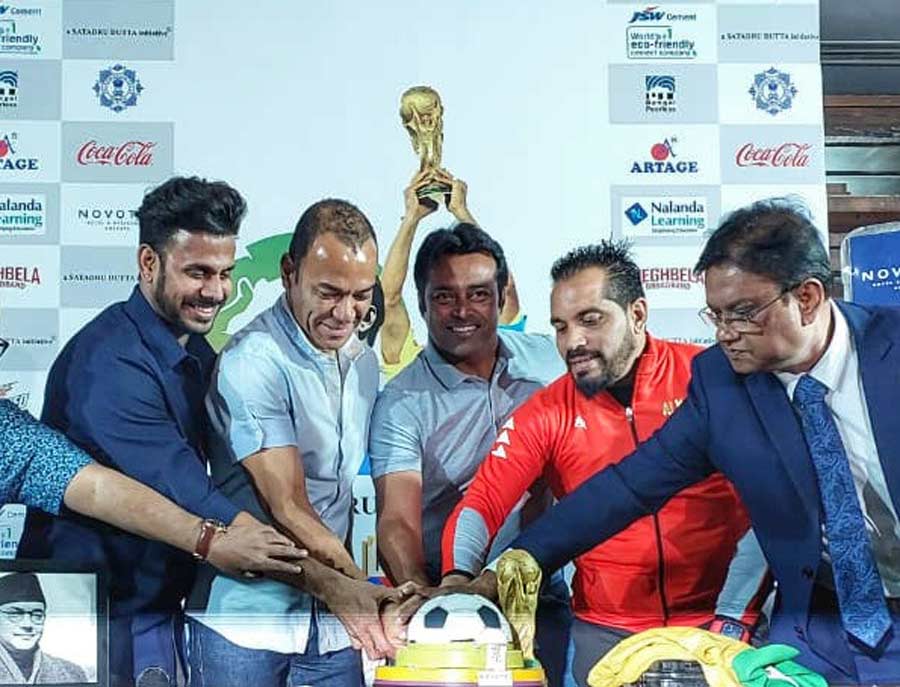 Legendary Brazilian footballer, Cafu, is in Kolkata to inaugurate the Kolkata Police Friendship Cup at the Mohammedan Sporting Grounds beginning on Saturday. He was joined by Manoj Tiwari, sports minister, West Bengal; iconic tennis player, Leander Paes; Alvito D'Cunha, Indian footballer and Ketan Sengupta, CEO, Bengal Peerless Housing Development company, at the caking cutting ceremony at Novotel on Friday. The match is being organized as a part of the 125th birth anniversary celebration of Netaji Subhas Chandra Bose.
My Kolkata