Picks of the Day
In pics: 46th Kolkata International Book Fair, Kavi Subhash Metro Station and more news from Kolkata
A quick look at the day it was for Kolkata
By
My Kolkata Web Desk
| Published 30.01.23, 08:10 PM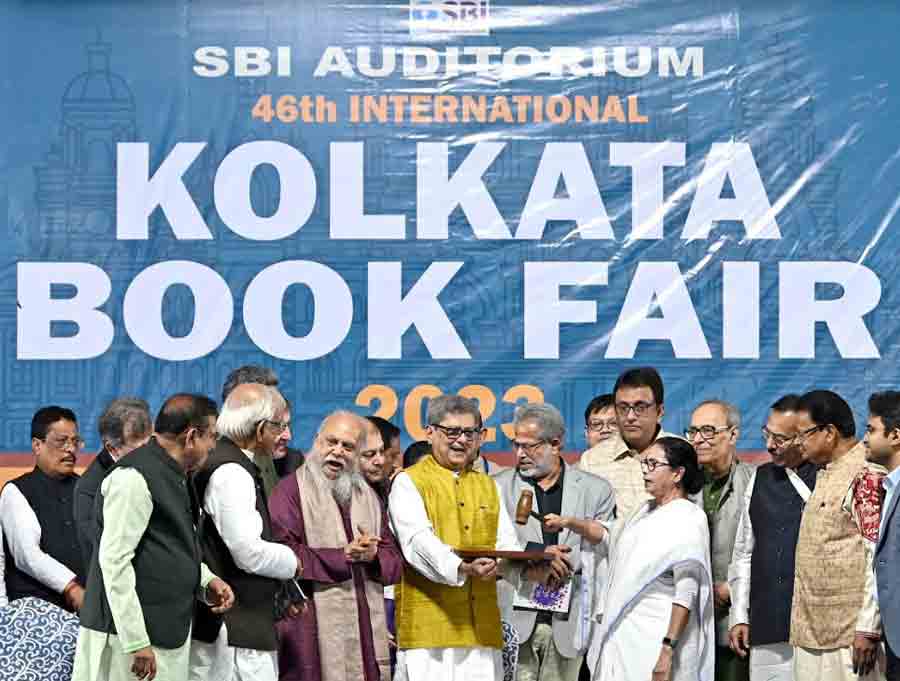 Chief Minister Mamata Banerjee inaugurated the 46th International Kolkata Book Fair in Salt Lake on Monday. The inauguration ceremony began at 1.30 pm.
Pic: Amit Datta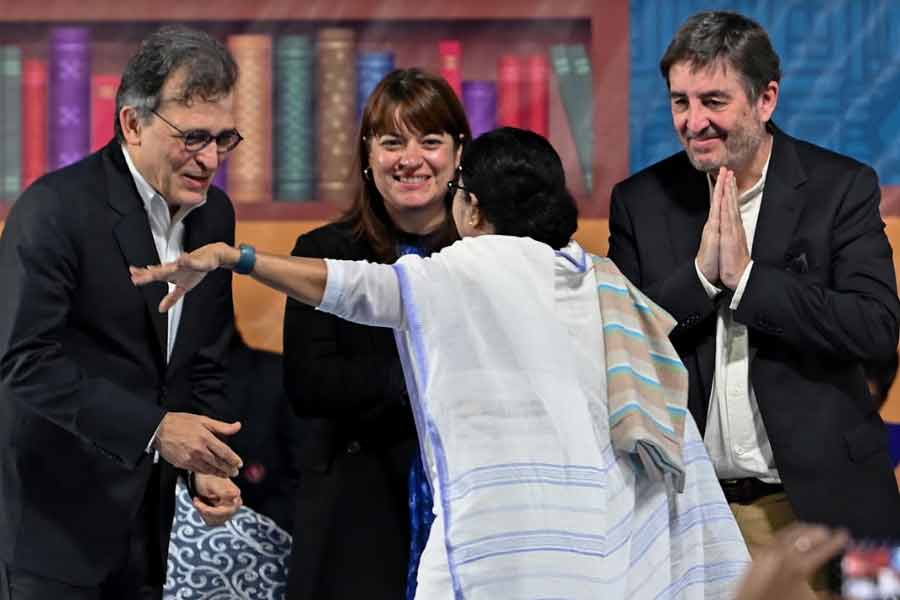 CM Mamata Banerjee interacts with Maria Jose Galvez Salvador, director-general of books and promotion of reading, Spanish Ministry of Culture & Sports and other dignitaries after the inauguration. Spain is the focal country for the 46th International Kolkata Book Fair, 2023. In lieu of Spain being the focal country, a special Spanish Film Festival was inaugurated on January 29, 2023 at Nandan. Spanish musicians performed on January 30 after the inauguration.
Pic: Amit Datta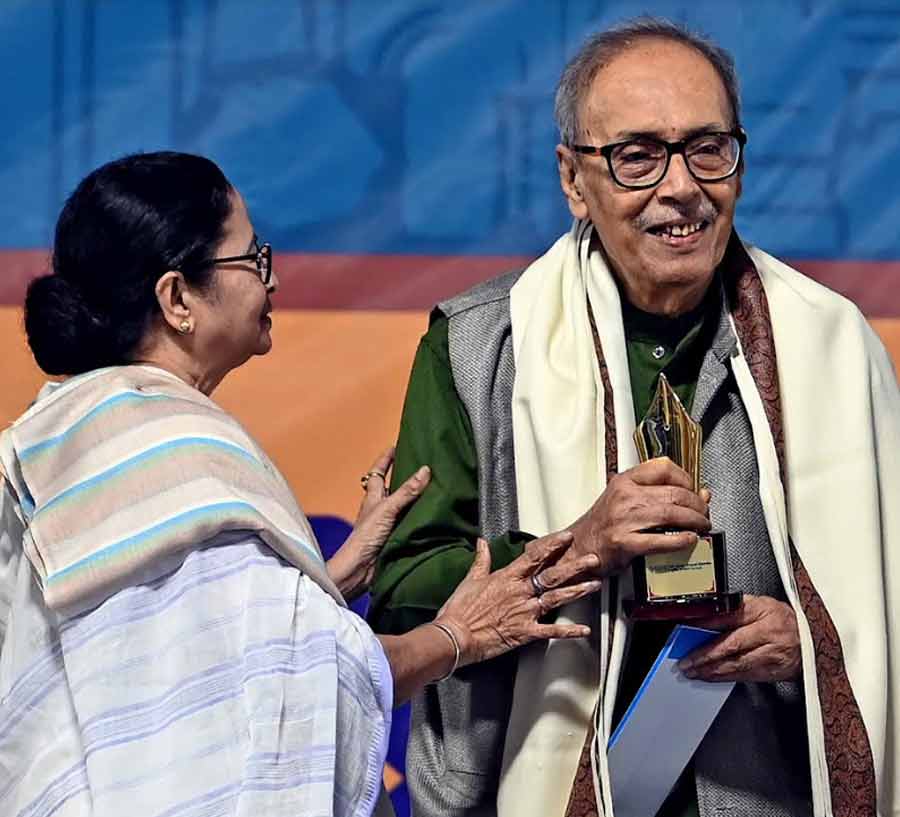 CM Mamata Banerjee congratulates eminent author Shirshendu Mukhopadhyay after handing over the CESC Srishti Samman award to him at the 46th IKBF on Monday. The IKBF will open to the public at the Boimela Prangan between January 31 and February 12 from noon to 8 pm. The ninth Kolkata Literature Festival will take place at SBI Auditorium, Boimela Prangan, from 2 pm to 8 pm between February 9 and 11. There are 950 stalls. Little Magazines which have acquired the status of small publishers have been given space at the fair. There are nine entry and exit gates in the IKBF 2023 for the easy movement of visitors. One of the gates will be the replica of Toledo Gate of Spain. Among the other gates, there will be Biswa Bangla Gate and Najrul's Agnibina Gate. Thailand will be participating for the first time. Around 20 countries across the globe will participate at the International Kolkata Book Fair 2023.
Pic: Amit Datta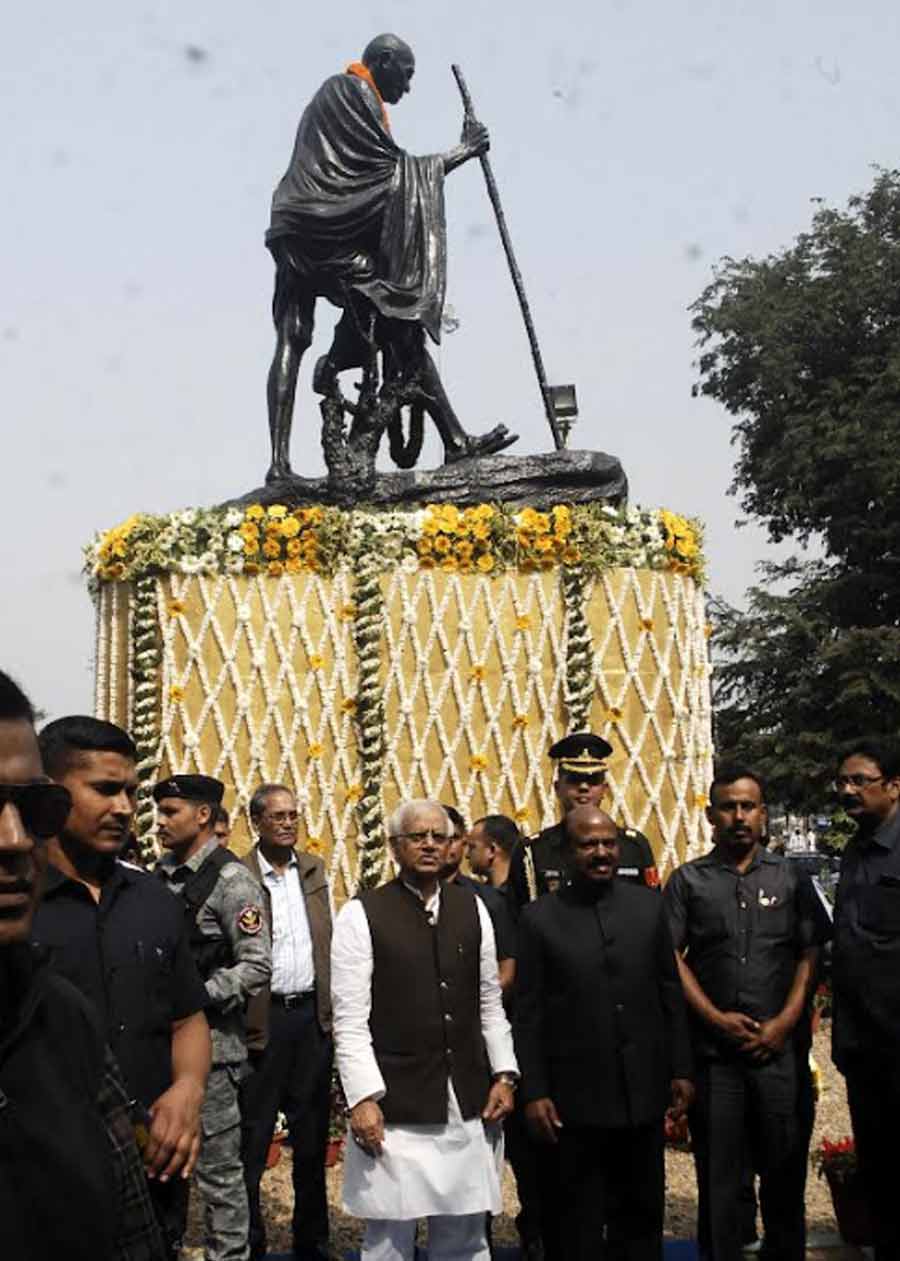 West Bengal Governor Dr CV Ananda Bose and Minister-in-charge, department of Agriculture, Government of West Bengal, Sovandeb Chattopadhyay, observed Martyrs Day by placing wreaths at Mahatma Gandhi's statue on Mayo Road
Pic: My Kolkata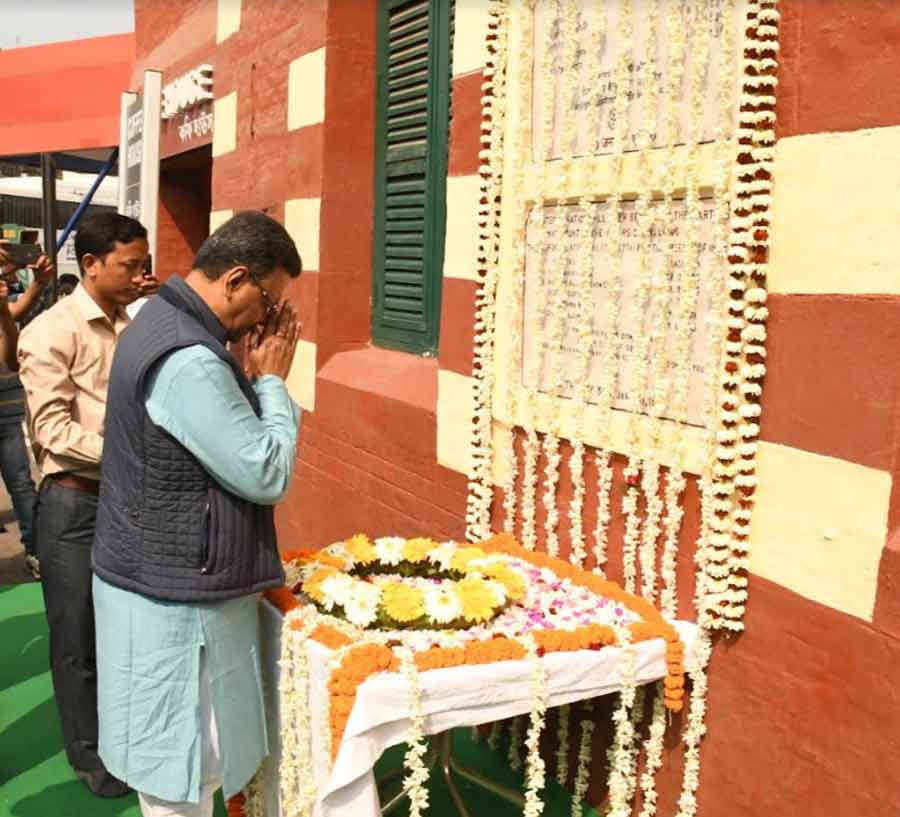 Kolkata mayor and West Bengal minister of Urban Development, Firhad Hakim, offers shahid shradhanjali at Alipore Museum on the occasion of Sampriti Divas
Pic: Ashim Paul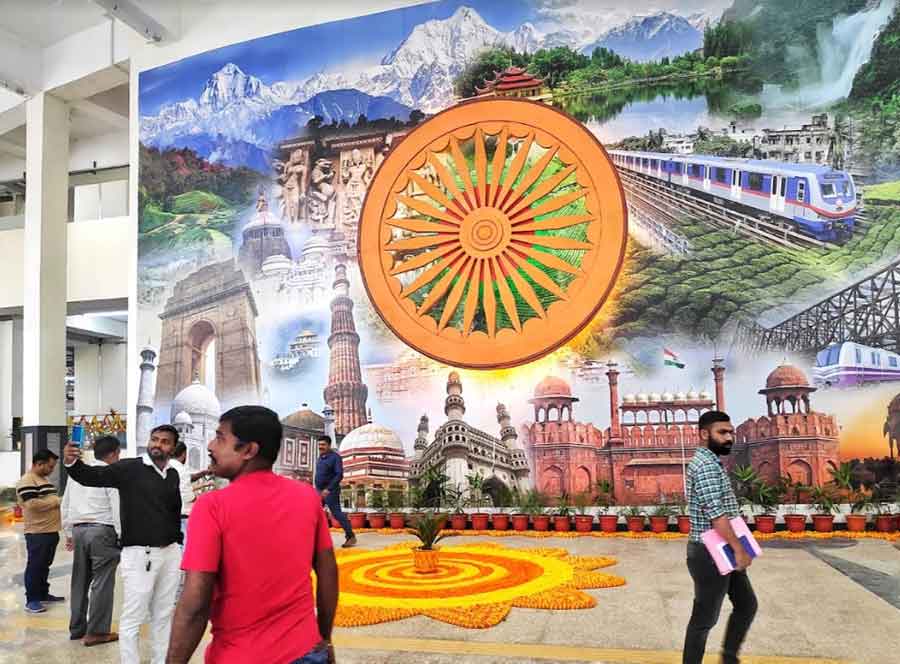 People click selfies outside the decked up Kavi Subhash Metro Station. The giant poster in the background reflects the Metro connectivity throughout the country
Pic: Soumyajit Dey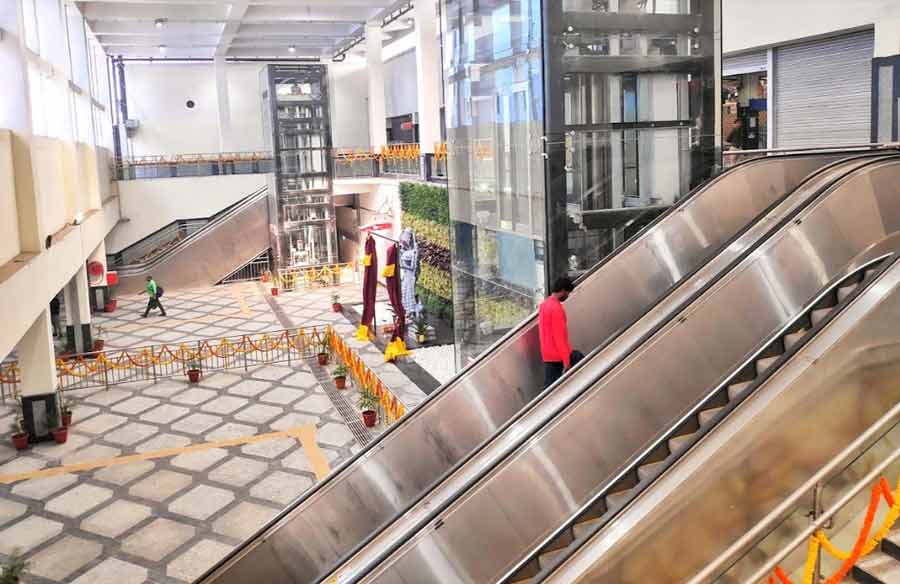 The station was decorated as a part of the mandatory inspection by the commissioner of railway safety (CRS) for the newly constructed Orange Metro line between Kavi Subash and Hemanta Mukherjee stations
Pic: Soumyajit Dey