If you could enjoy a clear sunny morning and breathe easy the day after Diwali this year, so did the four-legged friends of humans.
Animal rescuers and hospitals said till Wednesday evening, they received only about 10% of the usual number of registered cases this Diwali.
Fewer complaints
Alisha Mukherjee, an independent animal rescuer, said like every year, she was prepared to tackle animal injury and burn cases post-Diwali and had stocked up on important medicines and medical equipment.
"But I didn't need any of these. In the past decade, including the pandemic years, I would receive seven to eight cases each year. But this year, I received only one case," she said.
Bijon Majumder, secretary of Garia Niramoy Foundation, a dog home, received just three burn cases, in comparison to around 50 cases in the previous years. Similarly, Ashari and Love and Care for Animals, both reputable dog shelters and hospitals, received just one burn case. "This is such a great relief for animal lovers.  Diwali has always been a harrowing time for stray animals. But this year, we have seen a more humane approach among revellers which made all the difference," said Radhika Bose, trustee of CAPE foundation.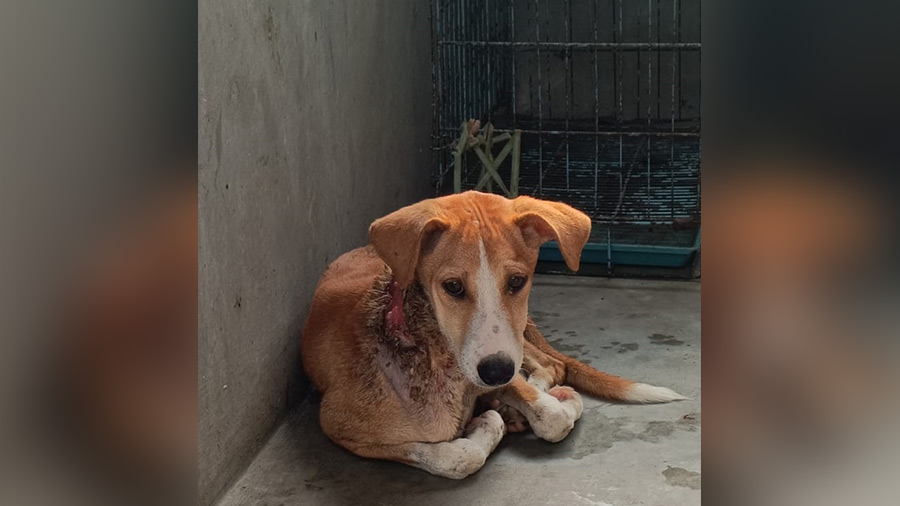 Awareness and fewer firecrackers
"During Diwali, we usually receive intentional and accidental cases," said Susmita Roy, spokesperson of Love and Care for Animals.
"While the intentional burn cases have been on the wane for the last three years, accidental cases have been rising. Even last year, we received a dog with severe burns. A reveller had placed a chocolate bomb in the dog's mouth and blew it. This year, we haven't received a single case of cruelty," said Roy.
Hailing this trend, Roy said, "The younger generation has become more sensitive towards the plight of animals and many of them are seen feeding and taking care of stray animals. And during Diwali and Kali Puja their vigilance has made a marked difference."
Accidental cases have also dipped as revellers have stayed away from bursting firecrackers.
Several dogs missing
Despite the low number of cruelty cases, several stray dogs have gone missing because of the sound and the light. "This happens every year. Stray dogs and cats often look for quieter places. This trend remained unchanged this year too," said Bose.