Bichitra Pathshala
Kolkata's food, films, music and fashion got dissected and students rediscovered how migrants had enriched their homeland in a three-day webinar organised by Bichitra Pathshala recently. Food stories, films, memories of people and patterns of migration were the topics – Migration, Integration and Identity. Over 400 students from eight schools also traced their roots and told their settlement stories as part of the event.
"I enjoyed moving to different places and making new friends. But coping with the different education systems everywhere was sometimes a challenge," said Class VI student Vasadev Aravind, who narrated his tales of migration to several cities since his birth, thanks to his father's transferable job.
The presentations of students were interspersed with views from experts on Kolkata's cultural life — food, fashion, music and cinema — and the effect of migration on them. Bichitra Pathshala's founding secretary Subha Das Mollick said: "Kolkata has always been a city of migrants, even before the Raj. Few people are aware how the city is an amalgamation of so many  cultures. The project helped children learn important lessons outside the classroom. Digging up family history was an 
enjoyable journey for them."
DPS Howrah
To honour grandparents and their contributions, students of the school recently celebrated Grandparents' Day. The event highlighted how grandparents provide love, wisdom and strength to families, especially in times of crisis. Students and their grans took part in many fun activities. Some online activities were planned to help the two generations bond over a few traditional acts.
The first event was called Gahana Bori / Naksha Bori, where grandparents and their wards showcased their creativity by designing these dried lentil dumplings within four minutes. The next event was Chaat Chowpatty or non-fire cooking where the two generations showcased their culinary skills by preparing delicacies such as chaat, dahi phuchka, pani puri and jhaal muri in four minutes.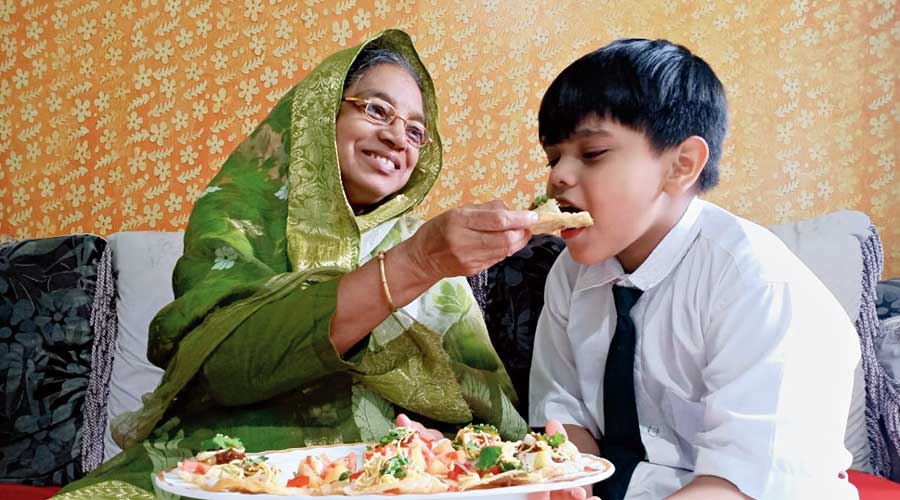 The next event, Sandhi Puja, saw them unfold the lotuses, lighting diyas and presenting them in a decorative way. The last event of the day was Antakshari that had a grandparent, parent and student consisting of each team. The event had four rounds and showcased many singing talents from either generation. "Grandparents' Day is an annual event at our school where we celebrate that eternal bond between grandparents and children. I was elated to find that the pandemic could not deter the spirits of our very enthusiastic grandparents. They were the stars of every event. Their joys made it evident that they await for this special day every year," said principal Sunita Arora.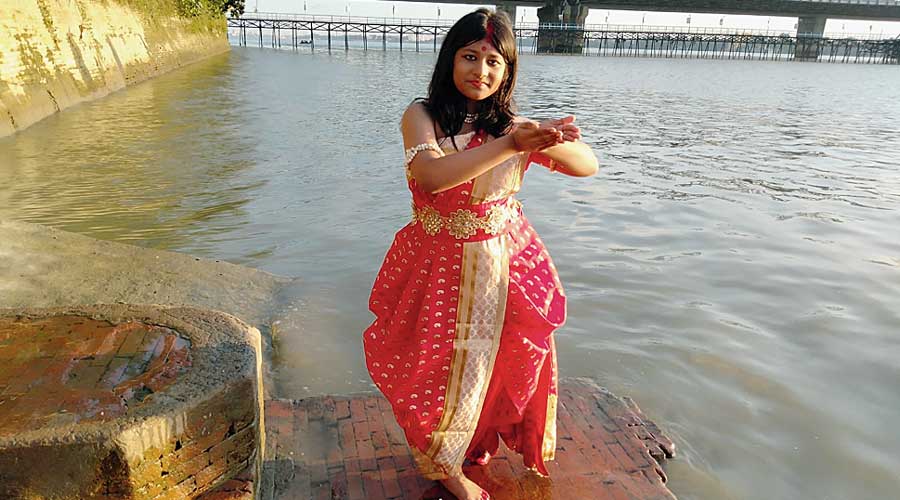 Shri Shikshayatan School
The school recently hosted an annual prize distribution ceremony for the junior section. Students were felicitated for their progress in both scholastic and co-scholastic aspects of learning in the session 2020-21.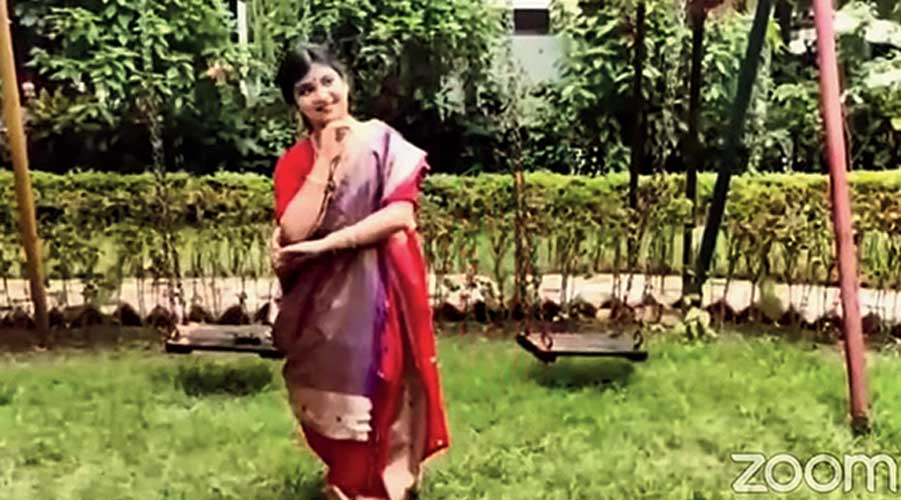 Batch toppers from individual stream were felicitated along with students who passed with distinction or scored a perfect 100 in certain subjects.
Students who went out of their way in these trying times and proved their mettle in inter-school competitions also received due recognition. The extra effort put up by the teachers were recognised.
Apeejay schools
The school's little ones took part in a storytelling and recitation competition recently. Students of classes I and II from Park Street, Salt Lake, Haldia and Bhubaneswar branches retold many popular stories with innovative actions during the online event.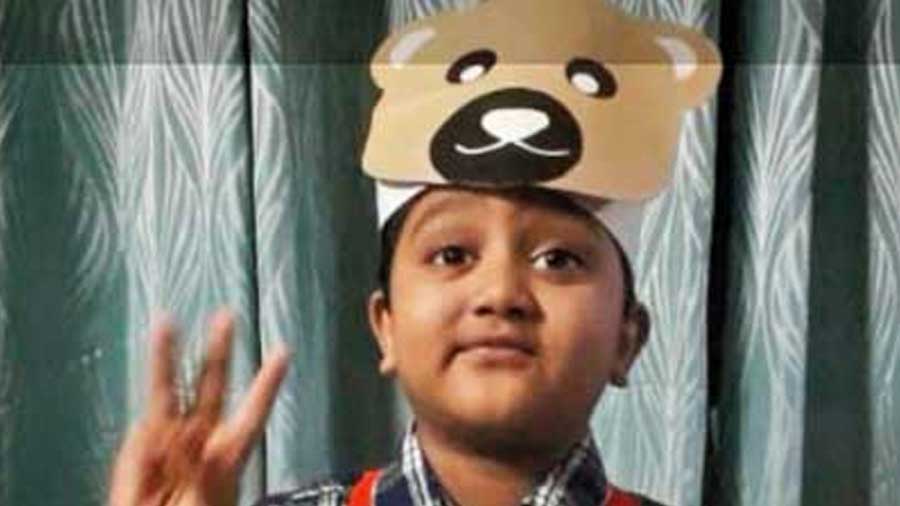 The parents also had a good time as they prepared their children for the event. Railway employee Sanchita Barman and daughter Srinjoyee Banerjee enjoyed rehearsing for Snow White and the Seven Dwarfs for two days. "My daughter loves all princess stories. Snow White is her favourite, especially the part where the lost princess comes across the house of the dwarfs in the jungle and makes some lifelong friends," said Sanchita.
There were puppets, props and background enactments to go with each presentation. While classes I and II students told stories, the Upper and Lower Kindergarten kids retold some favourite rhymes. "Storytelling creates more meaningful learning opportunities than plain classroom teaching. The competition was an outcome of the
teaching-learning process," said Apeejay schools CEO Kiranjit Singh Pannu.