Picks of the Day
Free booster drive begins, warship Dunagiri launched and more
A quick look at the day that was for Kolkata
By
My Kolkata Web Desk
| Published 15.07.22, 08:19 PM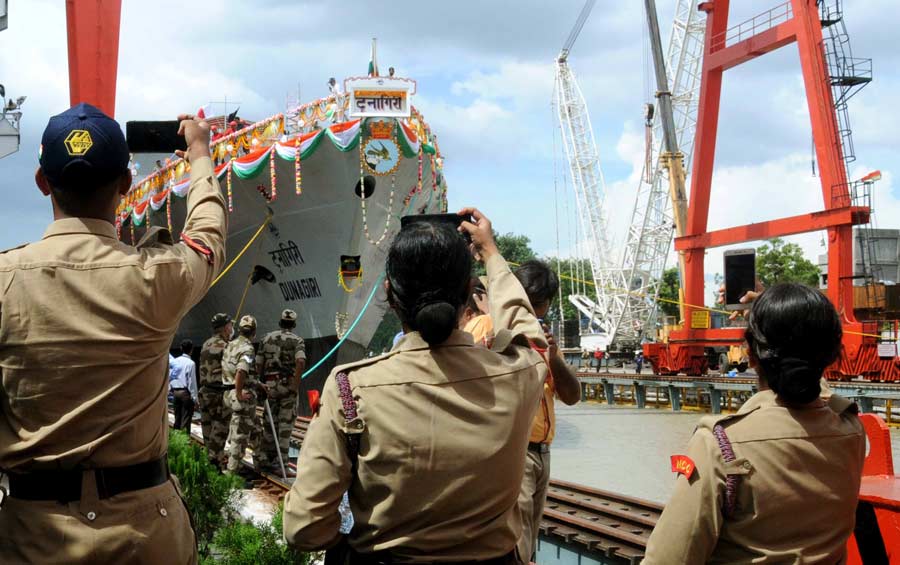 Dunagiri, a warship built by the Garden Reach Shipbuilders & Engineers Ltd, being launched into the Hooghly in the presence of Union defence minister Rajnath Singh on Friday. The ship has been named after a mountain range in Uttarakhand.
My Kolkata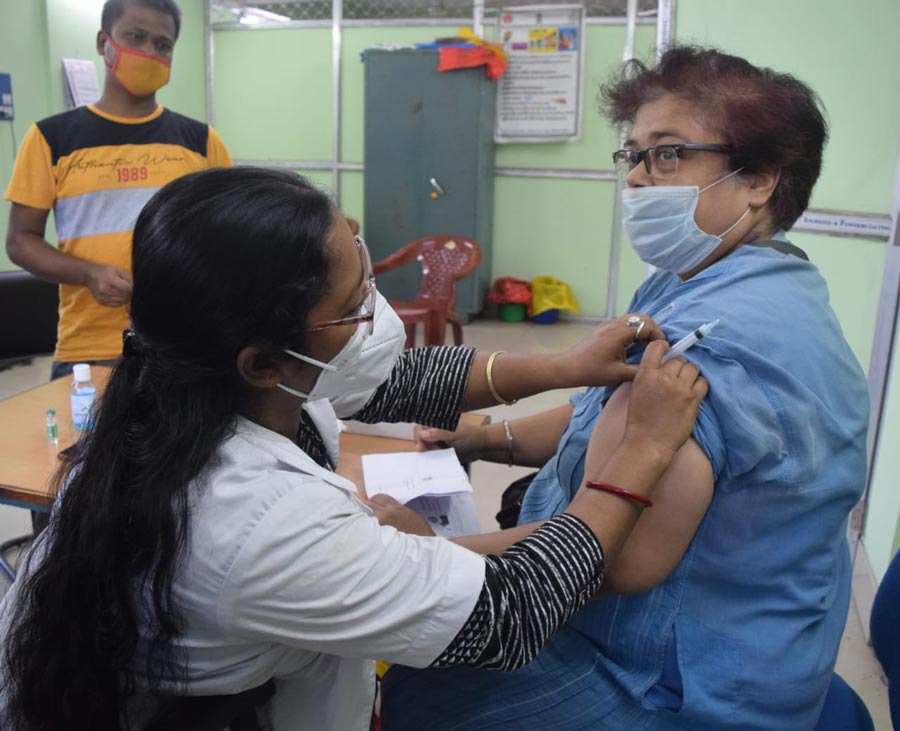 A health worker administers the Covid booster dose in the Kalighat area on Friday. The free booster dose drive announced by the Union government earlier this week began on Friday. Anyone over the age of 18 is eligible for a free booster shot for 75 days beginning July 15.
Ashim Paul/ My Kolkata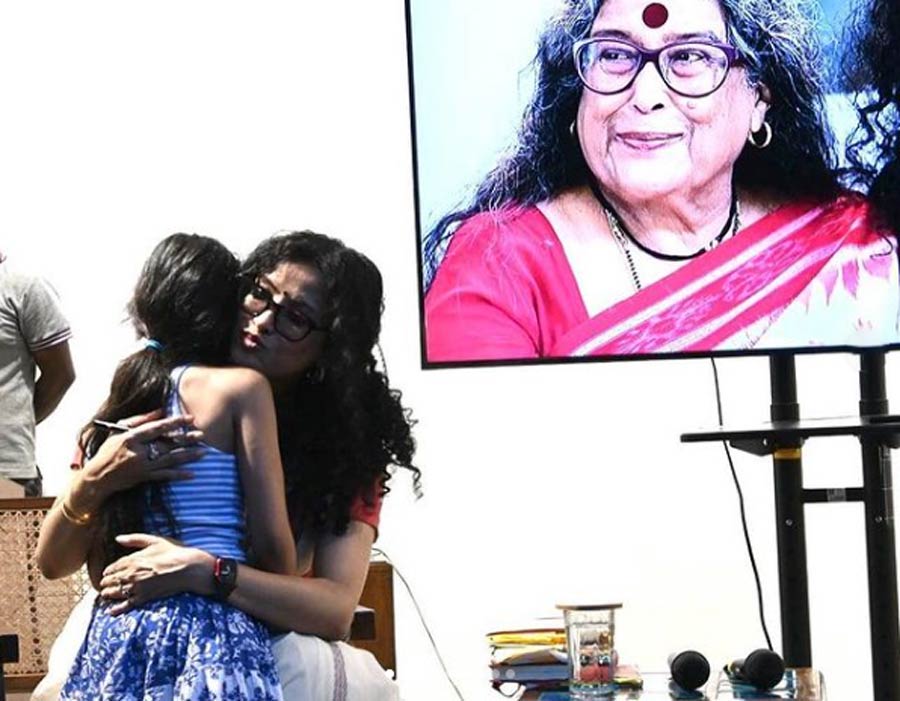 Writer, child-rights activist and actor Nandana Dev Sen at a poetry-reading session. Sen uploaded this photograph on Friday with the caption, "What a beautiful # poetry-filled evening, in my beloved #Shantiniketan! Meghla took one look at me & saw I was missing Ma. So she ran up to me & gave me a hug. And she practically held my hand so I could sign my books! She's already great at #mothering ♥️"
Nandana Dev Sen/Instagram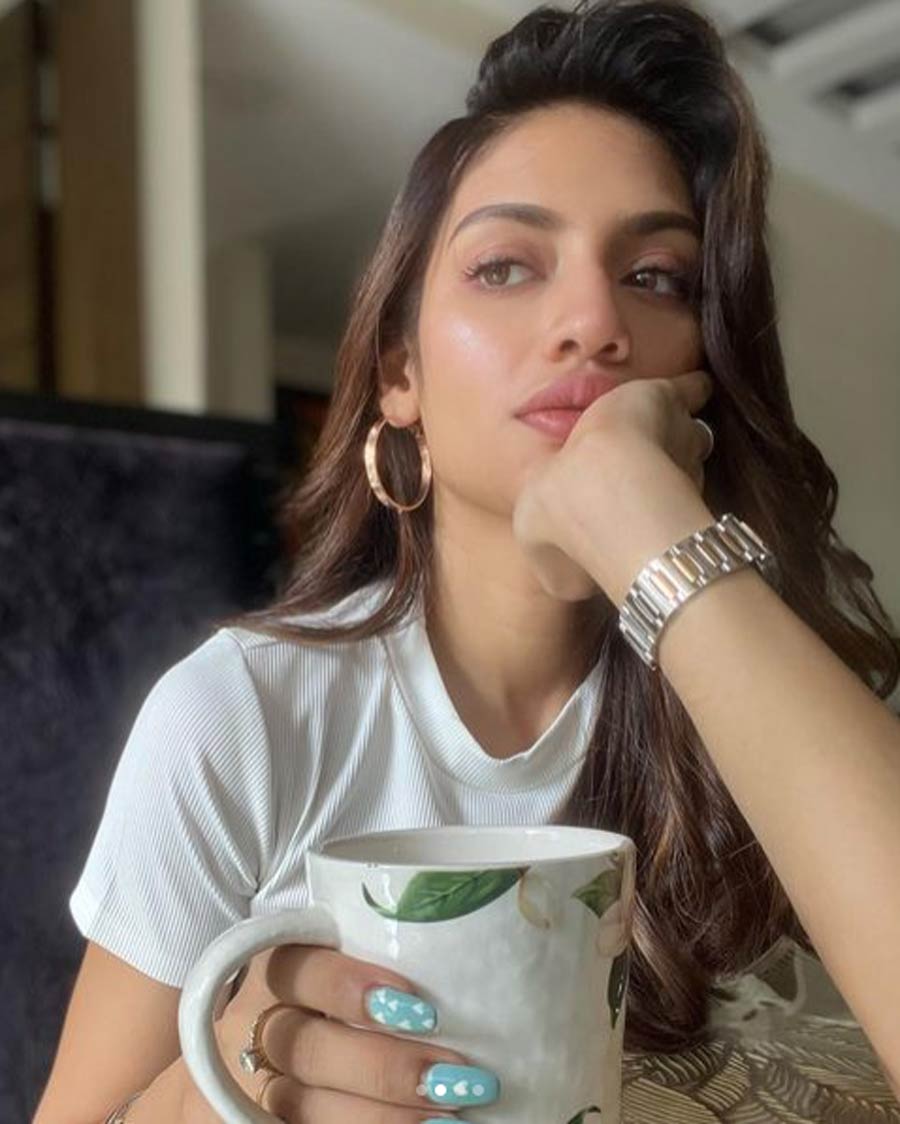 Actress Nusrat Jahan uploaded this photograph on Instagram on Friday.
Nusrat Jahan/My Kolkata