Picks of the Day
Banglar Tanter Haat begins, Azadi Quest and more
A quick look at the day that was for Kolkata
By
My Kolkata Web Desk
| Published 07.09.22, 09:23 PM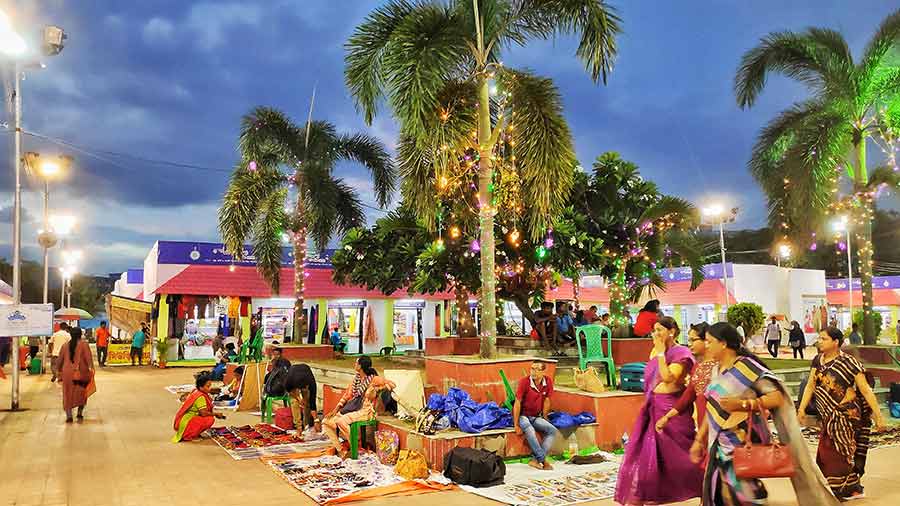 With Durga Puja three weeks away, visitors at Banglar Tanter Haat at Central Park, Salt Lake. The handloom fair began on Wednesday and will continue till September 28.
Soumyajit Dey/My Kolkata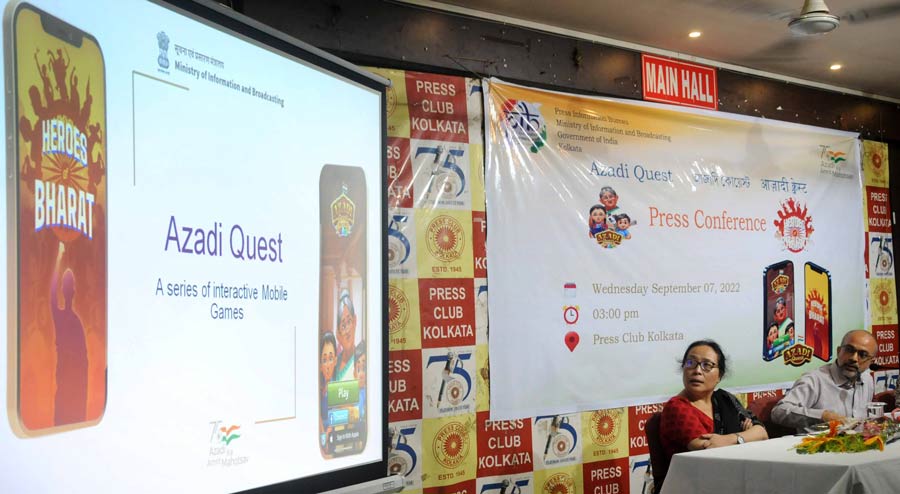 Bhupendra Kainthola, director general (east zone), Press Information Bureau (right) and Jane Namchu, additional director general of Press Information Bureau-Kolkata, talk about Azadi Quest, a series of interactive mobile games, at Press Club Kolkata on Wednesday. The games that bring forth the story of the Indian freedom struggle have been developed in collaboration with Zynga India. These games are an effort to tap into the huge market of online gamers and to educate them through games. Various arms of Government of India have collected information about unsung freedom fighters from the corners of the country. Azadi Quest is an effort to make this learning of this knowledge engaging and interactive.
Ashim Paul/My Kolkata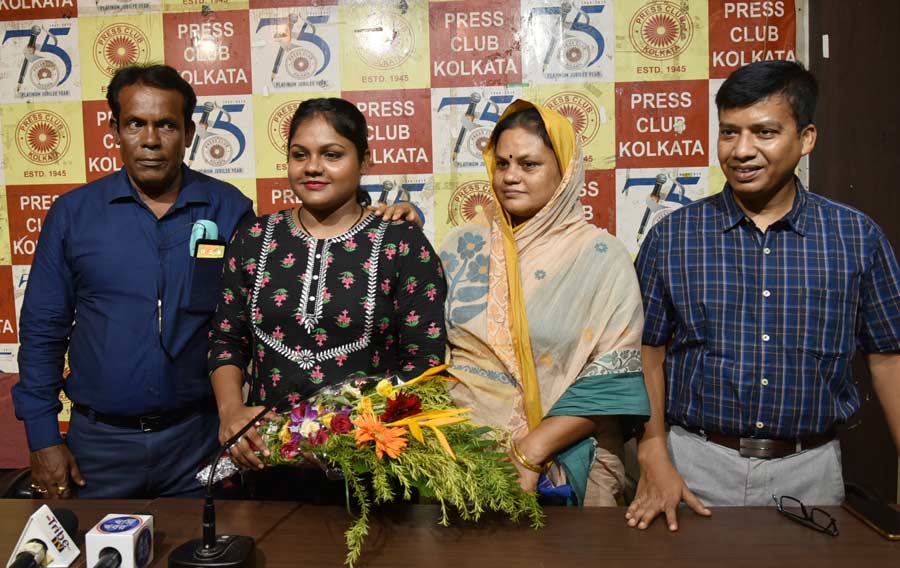 (Second from left) Swimmer Tahrina Nasrin, flanked by parents, being felicitated at the Press Club Kolkata on Wednesday. Mountaineer Debasish Biswas (right) was also present. Howrah girl Tahrina, an ace-swimmer, crossed the strait of gibraltar last month.
Suvendu Das/My Kolkata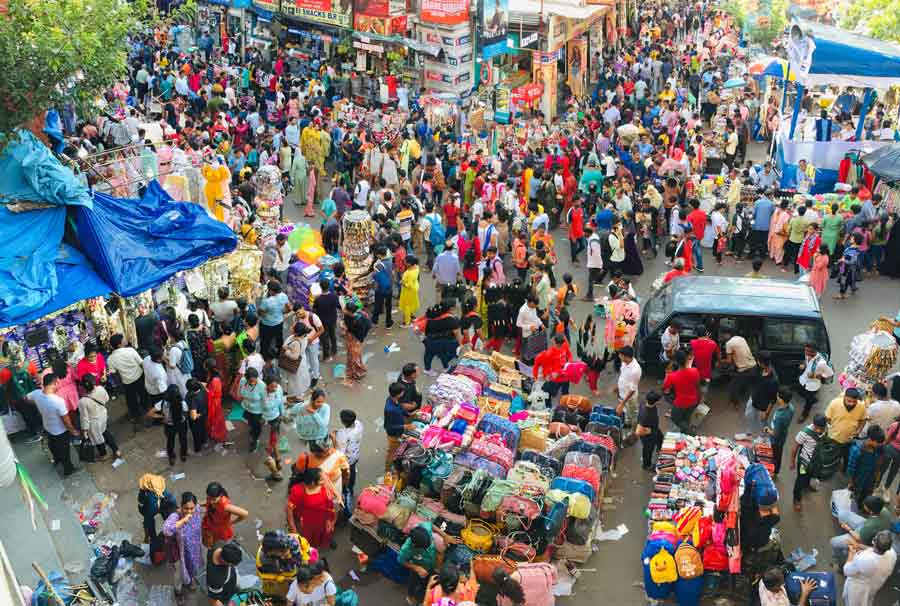 Shoppers throng the New Market area on Wednesday ahead of the festive season in October.
Ashim Paul/My Kolkata