The Eastern India Ladies & Junior Girls Golf Championship 2022 was held at Tollygunge Club between May 24 and 26, with 77 female golfers from across India competing for laurels in stroke-play competition. In the final running, it was Jahnavi Prakhya who shot two over 212 in three rounds to register a convincing six-shot win at the tournament.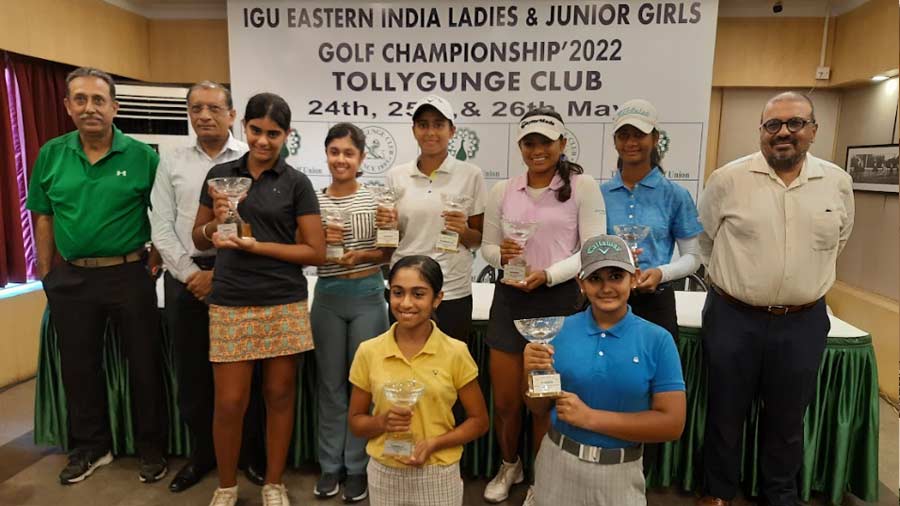 The tournament was a fantastic exhibition of female golfing talent across India
Protouch Sports
Jahnavi was followed by Puneet Kaur Bajwa with an eight-over par 218. "The course conditions were excellent, and I want to congratulate the team at Tolly Club for making all the arrangements," remarked Jahnavi. "I also want to thank the Indian Golf Union (IGU) for promoting golf in the way they do,'' she added.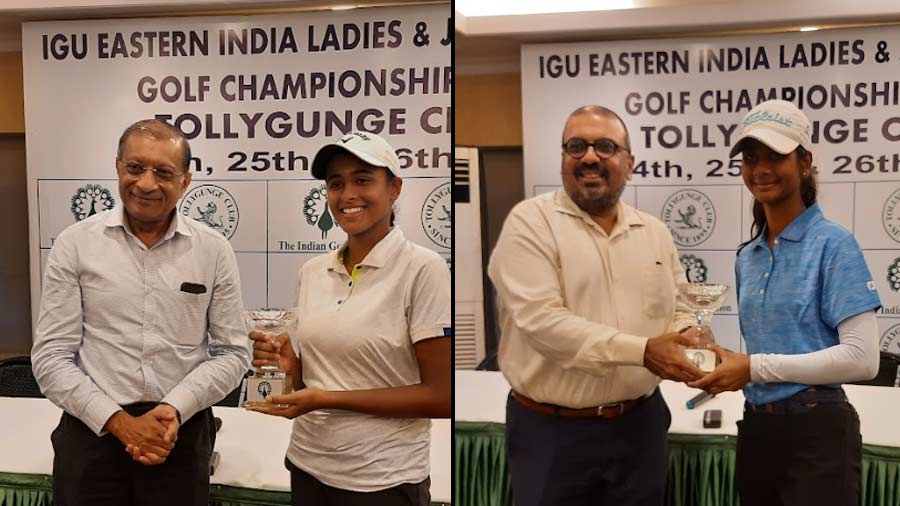 Puneet Kumar Bajwa and Nishna Patel receive their prizes from Joydeep Datta Gupta and Gaurav Ghosh, respectively
Protouch Sports
Puneet Kaur Bajwa emerged as the winner in the A & B Girls category with a score of 218, followed by Nishna Patel on 219. Anaahat Bindra won Category B Girls with a score of 228, followed by Zara Anand, who was only two shots behind. "I'd like to thank my parents, grandparents, brother and my coach for always supporting me. I'd also like to thank Tolly Club for organising everything seamlessly," said Anaahat.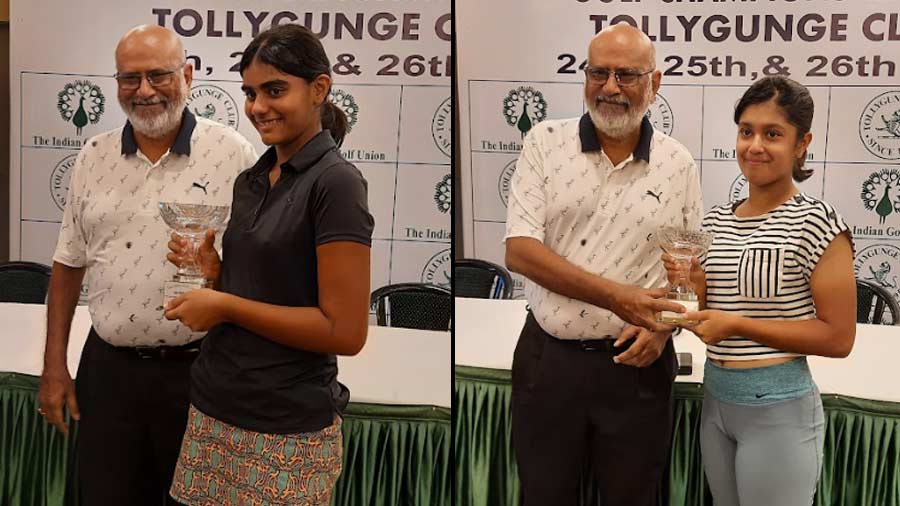 Anaahat Bindra and Zara Anand felicitated by Anil Bhargava
Protouch Sports
Lastly, Guntas Kaur Sandhu came out on top in Category C Girls with a score of 237, ahead of Ayesha Gupta who shot 242.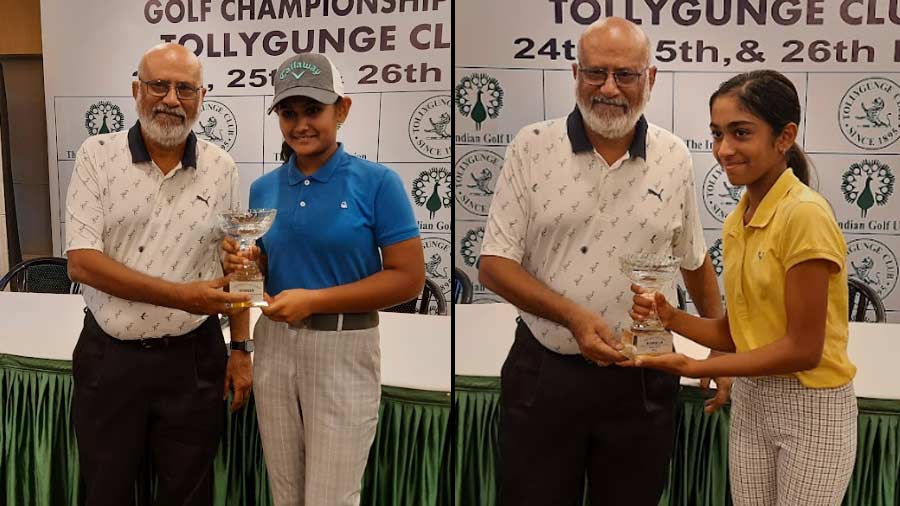 Guntas Kaur Sandhu and Ayesha Gupta with their respective honours
Protouch Sports
Tollygunge Club's president Joydeep Datta Gupta, captain Gaurav Ghosh, and managing director J Thomas were present at the prize distribution ceremony on May 26. Also present were Anil Bhargava, president of the Bengal Golf Association, member of the Bengal Olympic Association and Indian Golf Union Council, and tournament director Prantor Baruah. The ceremony took place at the Far Pavilion of Tollygunge Club.