Actor Malaika Arora recently conducted a five-day workshop on face yoga for her followers. She is not the only one lauding the benefits of this newest type of yoga. Paul McCartney has also said eye exercises helped preserve his vision.
Anyone who hears about it for the first time may think it is about making funny faces. So My Kolkata decided to check with local yoga experts Jyoti Nahata, who runs Yoga By Jyoti, and Varuna Shunglu, who runs Something About Yoga and Eudaimom. Here's what we learned:
What is Face Yoga?
Face yoga combines dynamic exercises with soft face stretches to help increase the vitality, strength, and flexibility of your facial muscles. It keeps the micro muscles of the face supple and firm. "It is important to activate the right muscles in a proper way to achieve real results," Jyoti Nahata says.
Get an idea of what it looks like:
Why Practise it?
Your face has 43 muscles and, just like all the other muscles in your body, they require regular exercise. Some of its other benefits include:
Excess fat reduction
Better blood circulation
Less water retention
Increased production of skin fibers elastin and collagen
Chiselled facial structure
Reduced fine lines and better skin
History of face yoga
"Face yoga has always been a part of subtle yogic practices in Hatha yoga. Sukshma yoga for the face is done alongside daily practice," says Shunglu.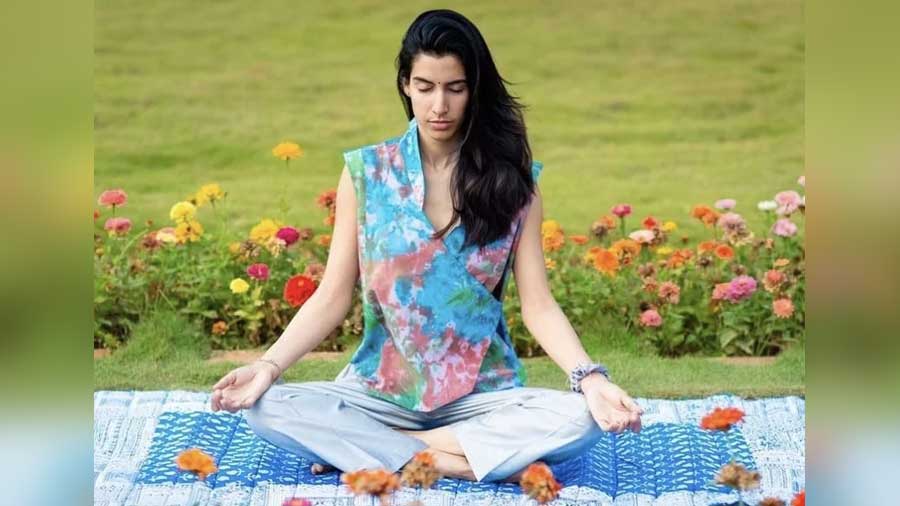 Varuna Shunglu
@varunashunglu/Instagram
Advice for beginners
The face should never be pulled too hard or in the wrong direction. Face yoga must always be done under expert supervision.
Face yoga could include exercises aimed at specific facial features. Wondering how that works? This video may help answer some of your questions.