Of all the devices that Apple revealed at its big, annual event in September, it was the Apple Watch Ultra that caught our attention. It wasn't just the biggest overhaul of the Apple Watch since its debut over seven years ago, but also the most rugged Apple wearable ever. Smartwatches don't just need to look good in the boardroom anymore. For a growing number of 'active' users, these wellness companions also need to keep up with their lifestyles. The Ultra was my companion as I camped in Yellowstone National Park in the US. I didn't worry about scratching the display or the watch's water resistance.
It's not just the Ultra — a growing number of smartwatches across platforms are ready for your wild side. Wearables have made big strides on the durability front, whether its scratch-resistant displays, watch bands that are geared for the elements and waterproof capabilities. We round up some of the most rugged options for modern explorers and the outdoorsy:
Apple Watch Ultra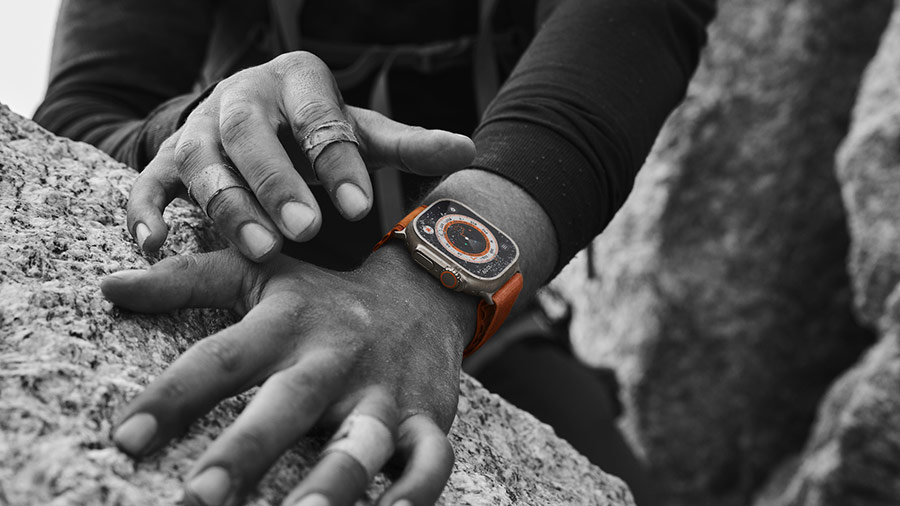 Apple has pitched its 2022 flagship smartwatch as the most rugged Apple Watch they've crafted. It's built with aerospace-grade titanium for the perfect balance of heft, durability and corrosion resistance. We feel that the raised case design is less prone to scratches than previous generations of the Apple Watch. It encircles all edges of the more flatter sapphire front crystal. It's easy to get used to the large 1.92-inch display and the cool 'Action' button that you can customise to launch an app or your favourite workout.
Samsung Galaxy Watch 5 Pro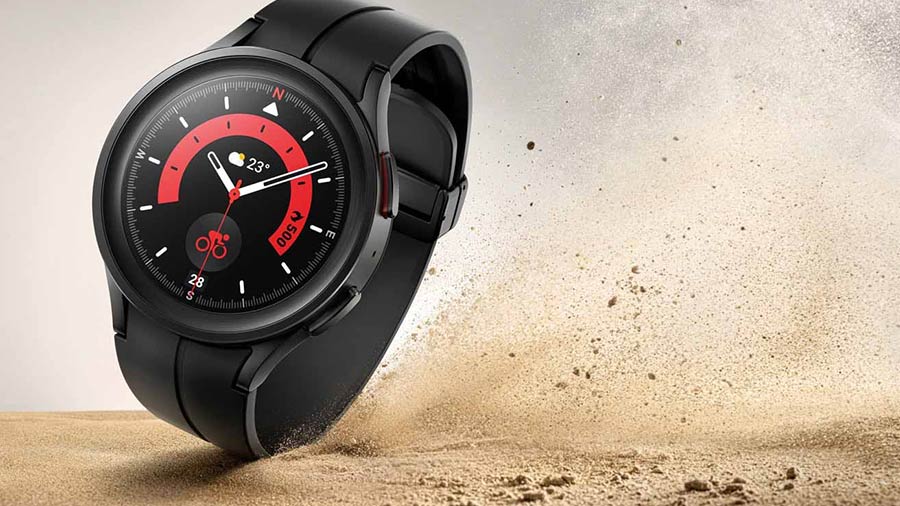 Samsung launched two Galaxy Watches this year. These watches are loaded with sensors including a new temperature sensor with infrared technology and also boast of an improved battery life over their predecessors. It's the top of the line Pro version that wins our vote with its rugged exteriors. Samsung has crafted the 5 Pro with a titanium Case and a sapphire crystal display that's twice as tougher as last year's Galaxy Watch 4.
Amazfit T-Rex 2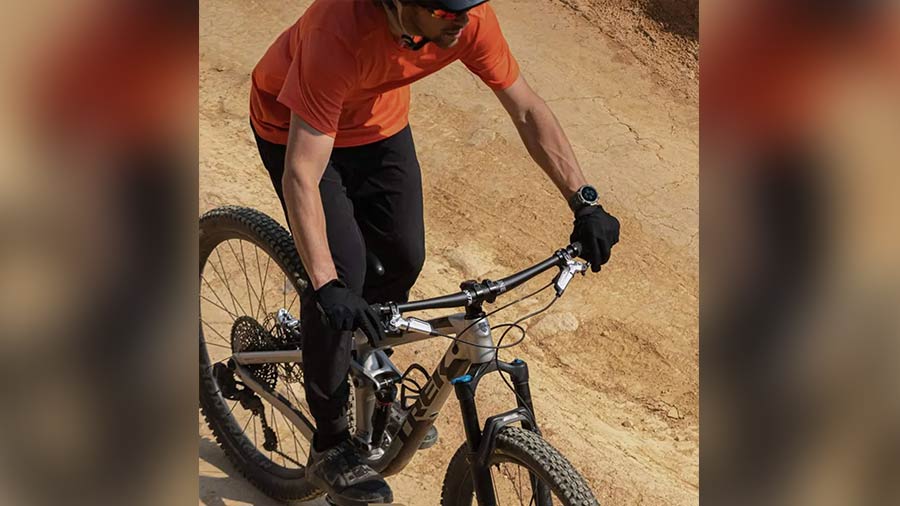 You might mistake this for a G-Shock from a distance. Amazfit has pitched the T-Rex 2 as the most affordable Military Certified Rugged Outdoor Smartwatch that has passed 15 military-grade standards (MIL-STD-810G). It doesn't depart from the chunky design language that we associate with the Amazfit T-Rex series. It's ready for the extremes — geared to withstand temperatures from -40 degrees all the way to 70 degrees centigrade. And then there's the 10-day battery life, despite the vibrant 1.39-inch AMOLED screen.
Garmin Instinct 2S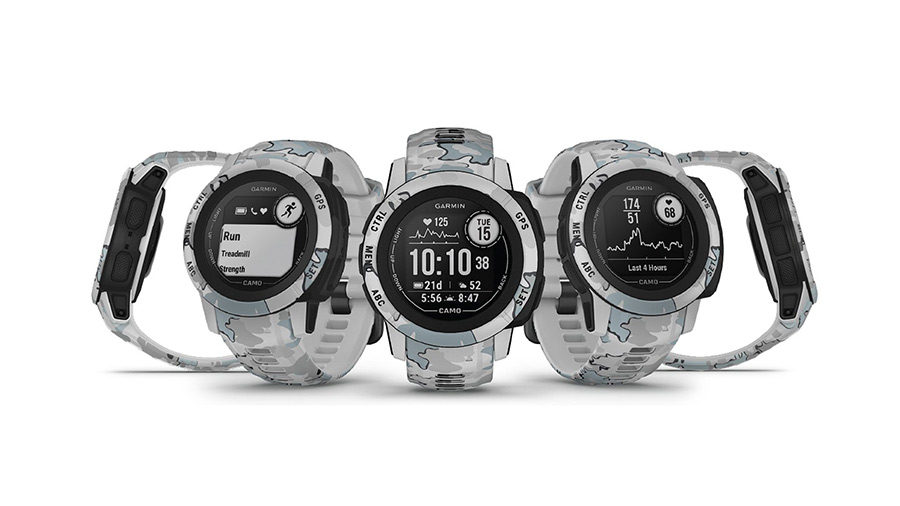 Not all rugged smartwatches intimidate those with small wrists. The Instinct 2S is one of the more affordable options in Garmin's second-generation Instinct series. The smartwatch works for smaller wrists with its 40mm screen and lightweight form. It's still as rugged as many of Garmin's bolder smartwatches. The Instinct 2 Series wearables are built to military standard 810 for thermal and shock resistance and crafted with a fibre-reinforced polymer case material. We're also fans of Garmin's Body Battery feature that measures your energy levels through the day. So you know when to get active and when to chill.
TicWatch Pro 3 Ultra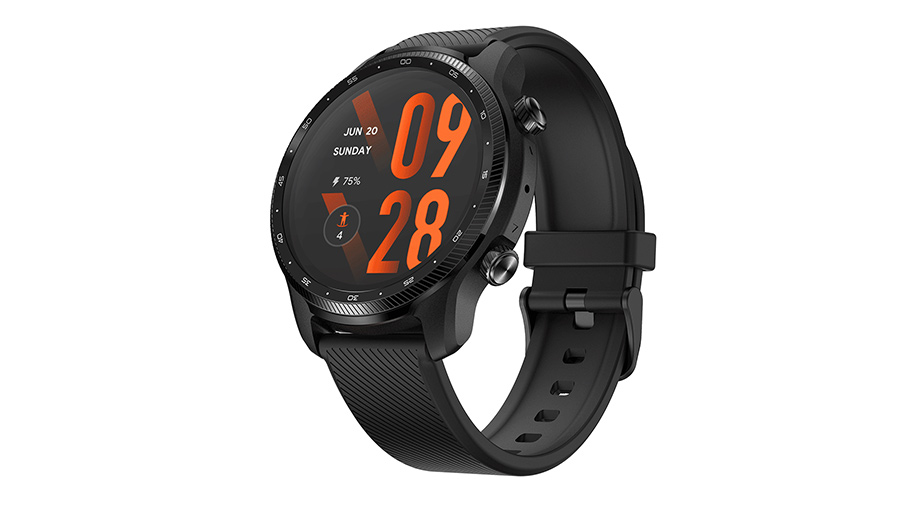 Another 'ultra' rugged watch, the Pro 3 runs on Google's Wear OS and is powered with Qualcomm's Snapdragon 4100 platform and Mobvoi's dual processor system. The large 1.4-inch display features damage-resistant Corning Gorilla Glass. The smartwatch is designed to meet the MIL-STD-810G standard for toughness. You can plunge into the pool with the Pro 3 Ultra, thanks to its IP68 certification.