The 2022 summer transfer window came to a close on September 1 after a slew of deals, drama and customary deadline-day frenzy. While clubs such as Ajax and Manchester City made the most money, the likes of Barcelona and Nottingham Forest (which bought no less than 21 players) underwent a wholesale revamp of their squads, without falling foul of Financial Fair Play (FFP). The next few months will underline which clubs actually made sensible decisions in the market and which got carried away by money, momentum or both.
But what about the ones that got away, the players that were supposed to leave for greener pastures but never went? My Kolkata looks at the biggest summer transfers that seemed certain to happen until they did not.
Frenkie de Jong to Manchester United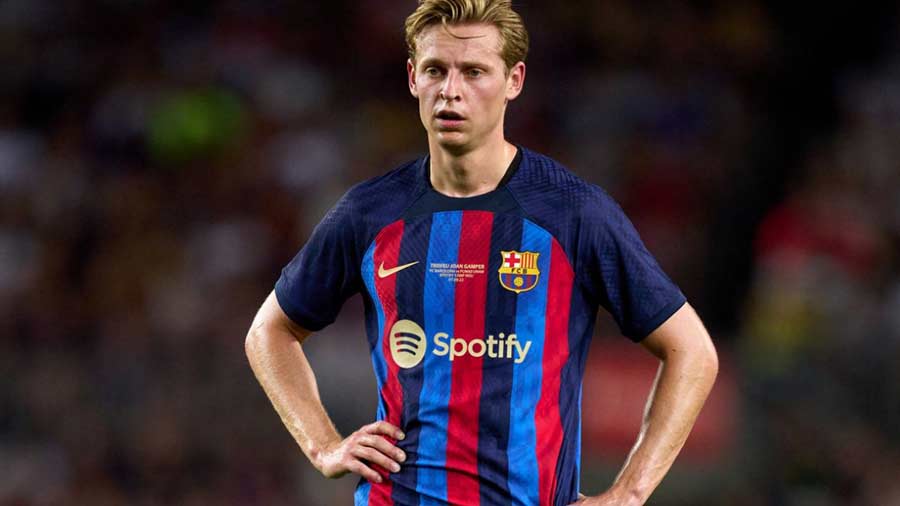 Frenkie de Jong seemed destined to join Manchester United but will remain at Barcelona
Courtesy FC Barcelona
The most long-drawn failure of the window was undoubtedly Manchester United's pursuit of Frenkie de Jong, which began almost as soon as Erik ten Hag was confirmed as the new manager of the Red Devils. De Jong, whose potential as a dynamic midfielder was unleashed by ten Hag at Ajax, was set to be United's priority signing this summer to help rejuvenate the midfield. Only, he did not want to leave Barcelona, which stopped just short of forcing him out anyway, partly because it owed him several millions in unpaid wages. In the end, United settled for bringing in a completely different type of midfielder in Casemiro, besides signing Christian Eriksen, while de Jong fended off last-minute queries from Chelsea to remain in the Catalan capital.
Cristiano Ronaldo to any and every Champions League club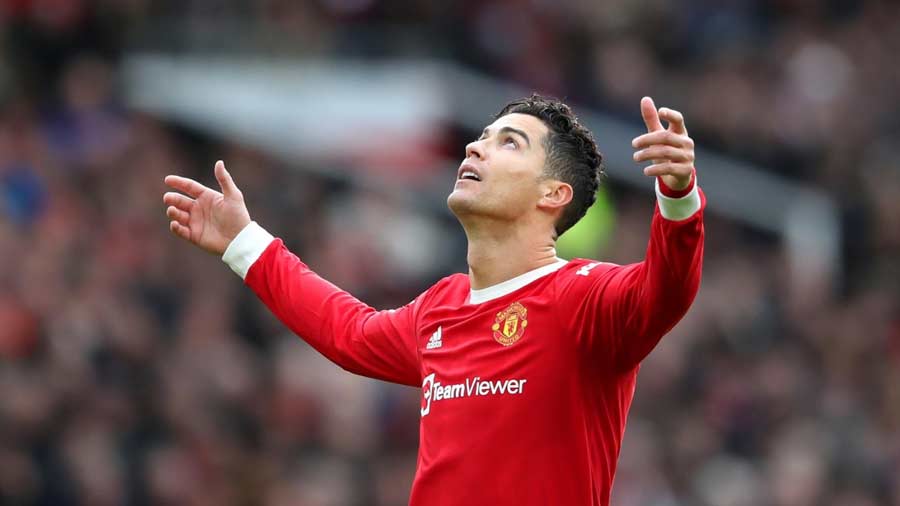 No Champions League club was ready to welcome Cristiano Ronaldo
Courtesy Manchester United FC
Desperate to move to a club that was playing in Europe's premier club competition and avoid the ignominy of Europa League football at Old Trafford, Cristiano Ronaldo endured a woeful summer as his superagent Jorge Mendes pitched him to more than a dozen clubs, only for all those efforts to end in vain. The bottomline is that the highest goal-scorer in the history of the Champions League will not feature in this year's edition, as Bayern Munich, Borussia Dortmund, Barcelona, Real Madrid, Atletico Madrid, AC Milan, Inter Milan, Napoli, Chelsea and even Ronaldo's old club Sporting Lisbon all said no to one of the greatest of all time. Welcome, then, to the Europa League, Cristiano, where he should at least get more regular minutes than in the Premier League for Manchester United.
Cesar Azpilicueta to Barcelona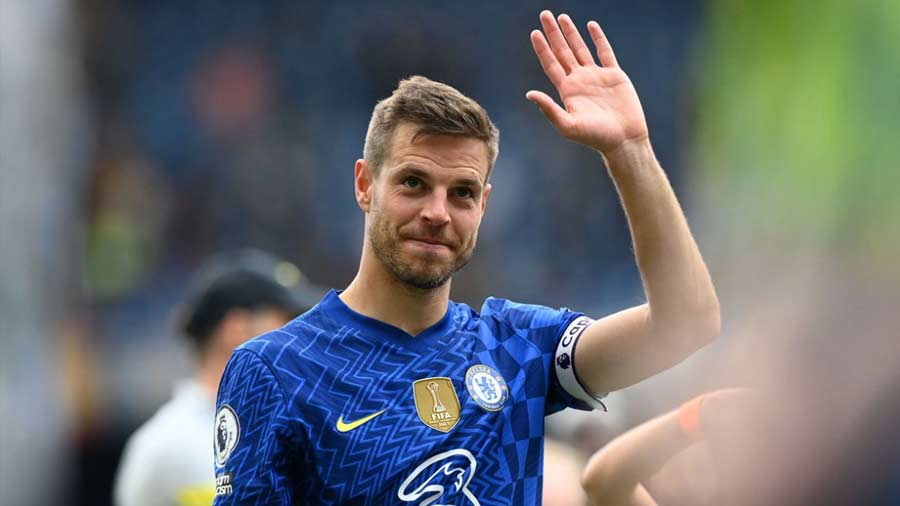 Cesar Azpilicueta remains at Chelsea for one more season at least
Courtesy Chelsea FC
The Chelsea captain was another player whose future was under much speculation this summer. The veteran right-back was linked strongly with Barcelona, with personal terms reportedly agreed upon between player and club. However, Cesar Azpilicueta chose to stay on at Chelsea and build on the legacy he has already created in West London. None of the parties should be particularly devastated by this miss as Chelsea got to retain one of their most adored players in the last decade while Barcelona went on a spree to capture Marcus Alonso, Hector Bellerin, Andreas Christensen and Jules Kounde to reorient their backline.
Youri Tielemans to Arsenal or Manchester United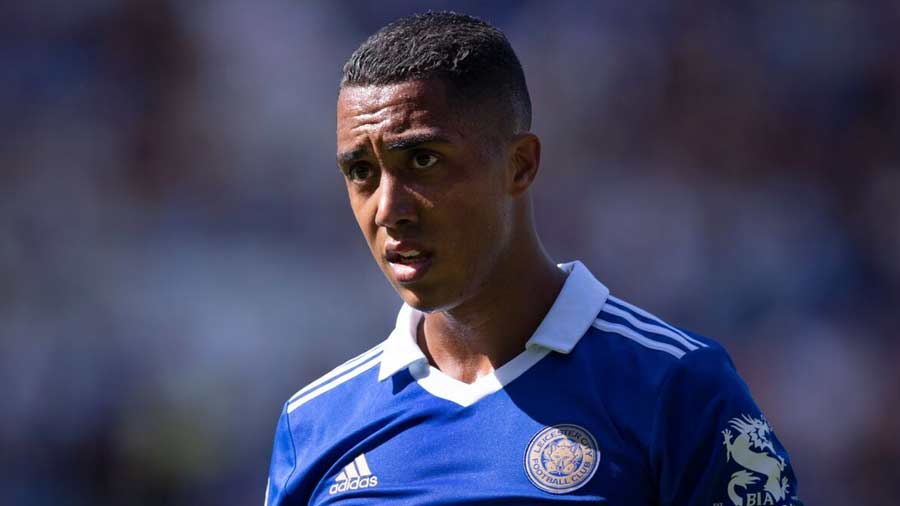 Youri Tielemans ended up in Leicester despite interest from bigger English clubs
Courtesy Leicester City FC
Premier League followers have long touted Youri Tielemans as one of Leicester City's key players, one who has the quality to move to a bigger club in the country. With a year left on his contract, several offers came in for the Belgian midfielder this summer, but all of them were rejected by a stubborn Leicester. With the Foxes not featuring in Europe this season and with the World Cup coming up in November, Tielemans would have been looking to move to a club playing in Europe in search of better preparation for Qatar. Moves to Manchester United and Arsenal looked on at different stages of the window, until interest from both petered out and Leicester held onto their man.
Mauro Icardi to anywhere outside Paris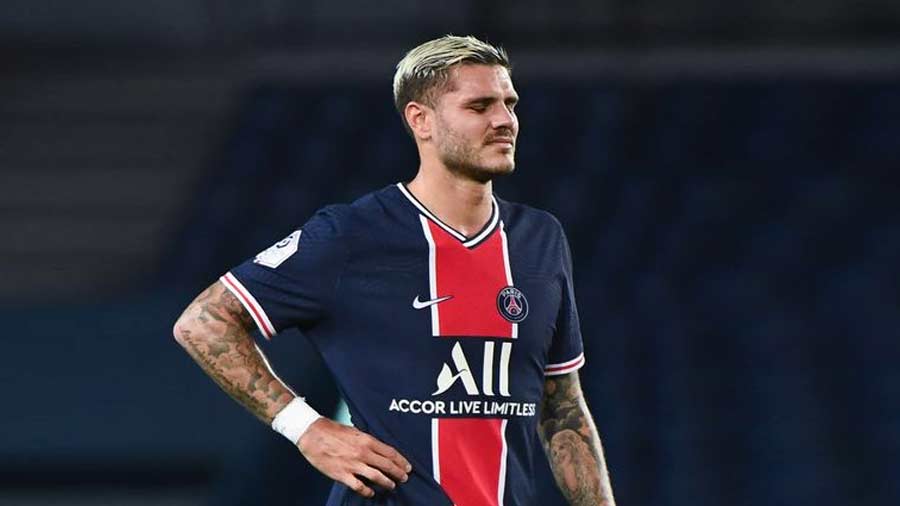 Mauro Icardi's World Cup chances could be severely affected by warming the bench at PSG
Courtesy Paris Saint-Germain
With the triumvirate of Lionel Messi, Kylian Mbappe and Neymar operating up front for Paris Saint-Germain, beleaguered striker Mauro Icardi needed to leave the French capital to get regular first-team football. Instead, he got embroiled in constant speculation about his relationship with Wanda Rana, which did not do his footballing fortunes any favours. Reports indicate that Icardi was offered to Manchester United, which declined. He was also offered to Newcastle United, which opted to sign Alexander Isak instead. A return to Serie A seemed likely, but ultimately to no avail. Icardi finally went into talks with Fenerbahce, looking to move to Turkey for regular game time, but even there, a deal could not be found. Unfortunately for the Argentine, he will remain a bench player for PSG and that may affect his chances to feature in the World Cup later this year.
Jude Bellingham to Liverpool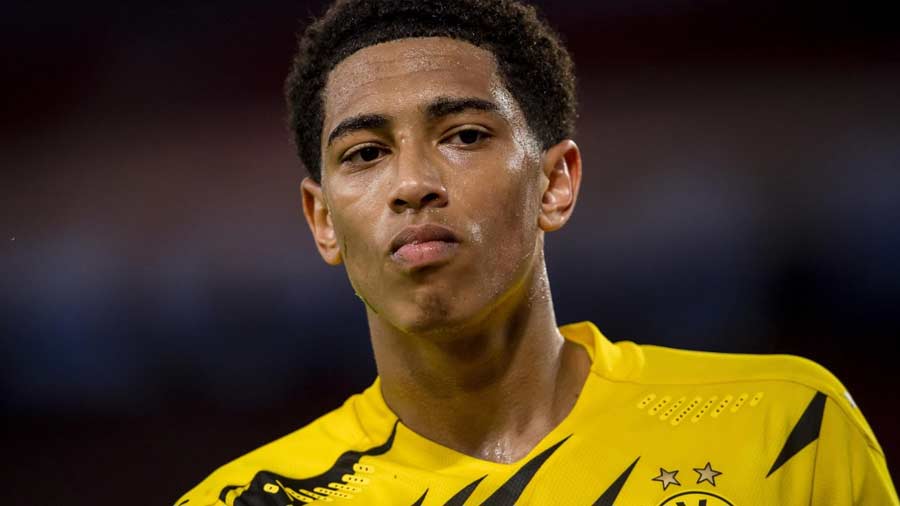 Liverpool will have to wait until at least January to acquire the services of Jude Bellingham
Courtesy FC Borussia Dortmund
In an attempt to add more passing depth and inspire greater creativity at the heart of Liverpool's midfield, Jurgen Klopp turned to his former club Borussia Dortmund to try and take Jude Bellingham from it. Dortmund stood its ground and did not allow the move to happen as it had already lost its star striker Erling Haaland to Manchester City in this window. At 19, Bellingham is already one of the most versatile midfielders in Europe and will remain highly sought after at Anfield and beyond next season. Dortmund's hardball tactics also meant that Liverpool had to panic on deadline day and ended up taking Arthur Melo on loan from Juventus to find a solution in midfield for what is going to be another very long season for the Reds.
Marco Asensio to Manchester United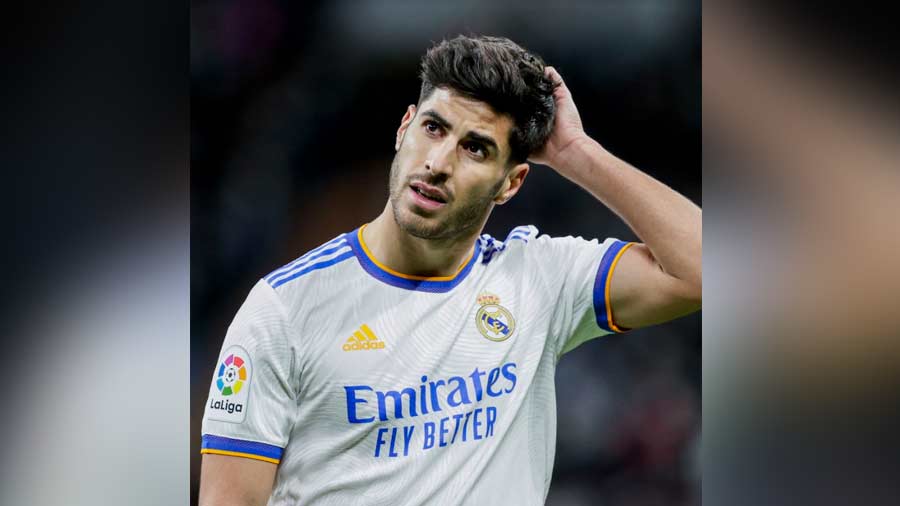 Marco Asensio will stay on at Real Madrid, where he is yet to fulfil his immense potential
Courtesy Real Madrid CF
Manchester United went on a wild goose chase after failing to bring in de Jong. After finalising terms with Real Madrid's Casemiro, United was linked to one of the Brazilian's former teammates, Marco Asensio. A left-footed winger who can perform on either flank, Asensio would have brought pace, power and panache to Manchester, all of which will now be provided by Antony, who did complete his rumoured transfer to United from Ajax. Considering United spent more than double of what they bid for Asensio on Antony, only time will tell if choosing a starlet from Dutch football over a Champions League winner was a wise decision.