"Manchester United are the biggest team in the world," said Casemiro, after joining the 20-time English champions from Real Madrid in late August. For much of this summer, United seemed anything but, with Old Trafford reduced to the "Theatre of Nightmares". A stuttering transfer window, Cristiano Ronaldo's ambivalence over staying and two defeats in the first two Premier League games of the season had made for a tumultuous start to life in Manchester for Dutchman Erik ten Hag, before the Brazilian touted as the world's greatest defensive midfielder put pen to paper and instantly lifted the mood.
Casemiro needed a new challenge at either Liverpool or Manchester United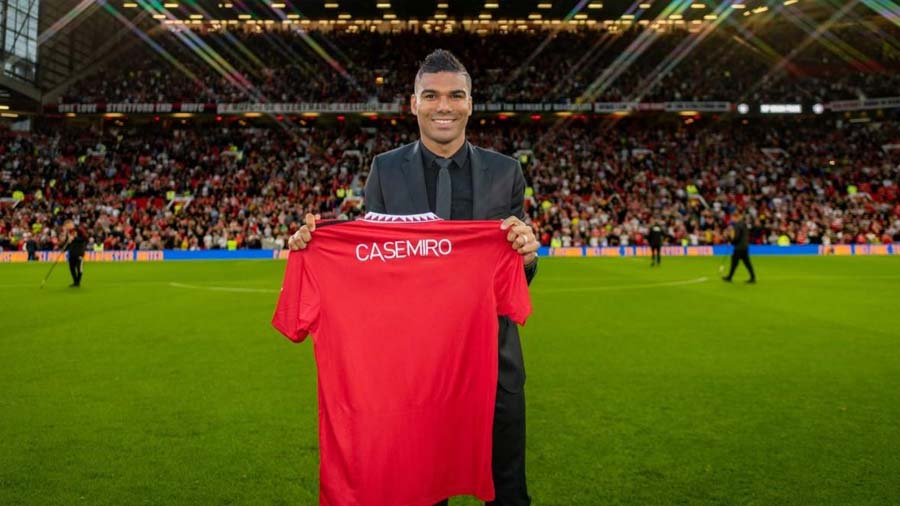 The Casemiro transfer restored the feel-good factor at Old Trafford
Image courtesy Manchester United
"Casemiro had achieved everything at Real Madrid and was a legend at the club. He needed a new challenge. Chelsea were interested in signing him, but he only wanted to go to United or Liverpool. They were the only clubs he felt could match Madrid's legacy and fan base. In the end, he chose United," said Saurav Chatterjee, founder and director, Best of You India, which has its base in Kolkata's Picnic Gardens.
With the rest of its offices in Europe, China, Brazil and Africa, Best of You is one of the world's leading sports agencies, which plays an integral part in negotiating some of the biggest deals in football's transfer market. Besides its services as transfer intermediaries for players like Casemiro, Eder Militao and Sergio Canales (it has represented Karim Benzema in the past), Best of You also works with footballers-turned-coaches such as Alvaro Arbeloa and Xabi Alonso and icons like Luis Figo and Kaka alongside delving into sports consulting, investment and financing, image and communication consulting, and corporate business development in football. Marbella FC, a fourth division club in Spain's Andalusia with one of the best training facilities on the planet, is owned by Best of You.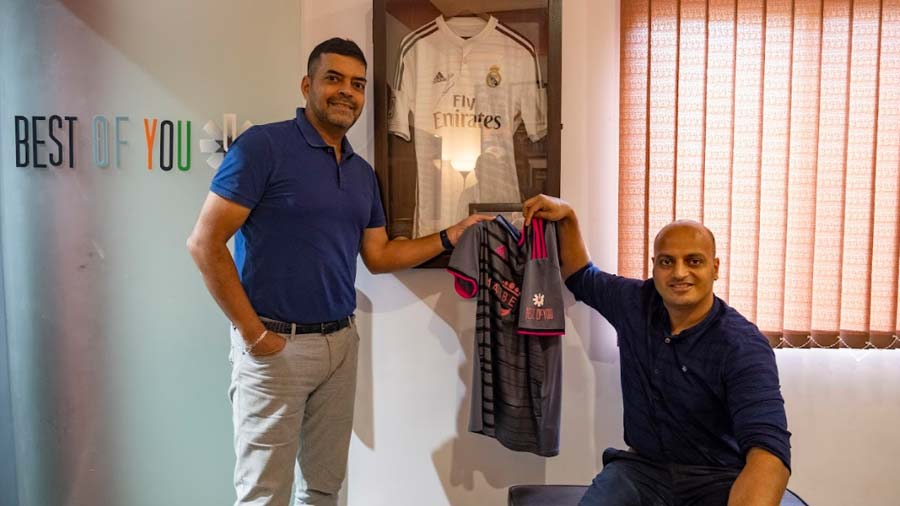 Saurav Chatterjee (left) and Anuj Kichlu holding the jersey of Marbella FC, a Spanish club owned by Best of You
Ritagnik Bhattacharya
Back in Kolkata, Chatterjee, who also runs High Life Management, which has been active in growing a number of sports in India for close to two decades, started the India office of Best of You in tandem with Anuj Kichlu, co-founder and CEO. While the rest of the world only heard murmurs of Casemiro's move to United a couple of days before the transfer was inked, Chatterjee and Kichlu were aware of the behind-the-scenes work from the get-go.
"We knew it was in the making for a while, but I wanted to be absolutely sure that the deal was confirmed before I shared anything publicly. I remember staying up all night, waiting for all the details to be finalised," recollected Chatterjee, who feels that Casemiro's arrival for close to $83 million in transfer fees might be a crucial factor in Ronaldo remaining in the red half of Manchester.
The reason Mbappe stayed on in PSG? Silly details like who takes the penalties!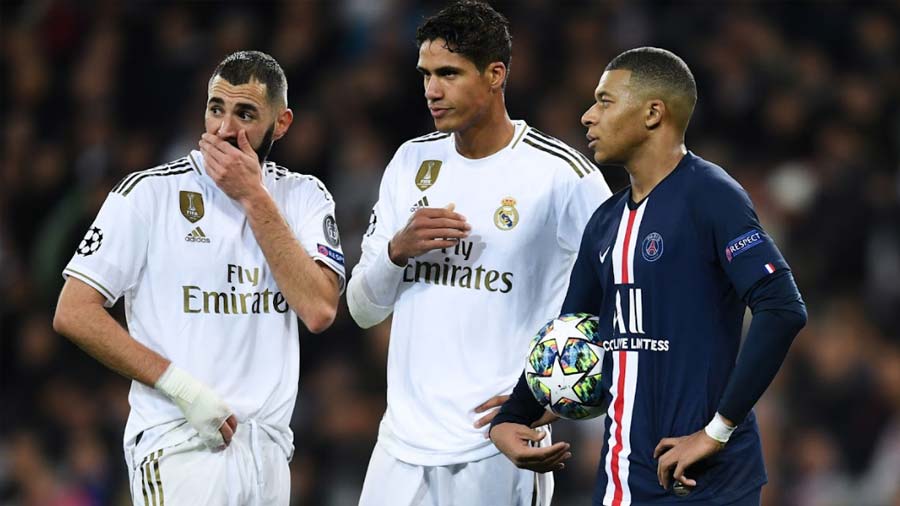 Mbappe had a pre-signed contract with Real Madrid, but was swayed by the 'sporting project' at PSG
Image courtesy UEFA
Not only was the Casemiro switch a gamechanger for United, it was also a morale booster for Best of You, which was still smarting from one of the biggest moves in the history of modern football not happening this summer — Kylian Mbappe to Real Madrid. "Everything was set, he (Mbappe) had even signed a pre-contract and we were convinced that he was going to leave Paris Saint-Germain for Madrid (for a deal close to $180 million or more). And then he didn't," shrugged Chatterjee. The reason? Mbappe was won over by the "sporting project" at PSG, which comes down to "silly details like who takes the penalties". According to Chatterjee, Mbappe's last-minute volte-face shows that "your integrity and your word means nothing… it has left a bad taste in the mouth for Real Madrid, and Mbappe hasn't come out of the whole thing looking great either". For now, though, European champions Real seem to be doing just fine without their presumptive French heir, while life in Paris is not all roses for Mbappe, who has already had his run-ins with another Parisian prima donna, Neymar.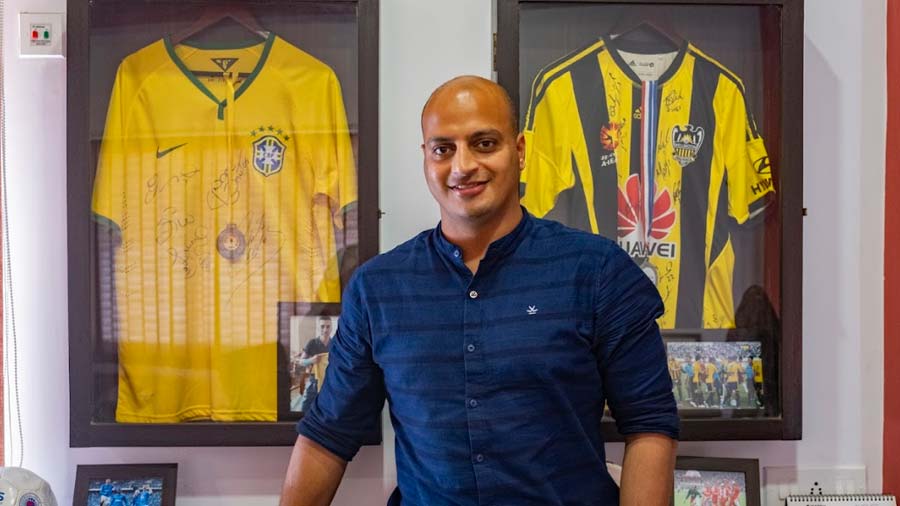 Contracts across European football are getting more intricate, said Kichlu
Ritagnik Bhattacharya
The failure of the Mbappe transfer, however, is not an anomaly. After all, big players are known to be swayed by the tiniest details in their contracts, something Kichlu verifies. "The way club football, especially in Europe, is growing, contracts are getting more and more intricate, because players and agents are getting smarter. It's common to have players demand very specific things in their contracts. We've seen players requesting special accommodation arrangements for their families because they don't like the weather of a particular city or ask for a specific seat on every single flight because their height makes it uncomfortable to sit anywhere else," narrated Kichlu. As transfers get more complicated, agents will also get more important. And yet, "the narrative around agents having too much power in football isn't true. Yes, you have the superagents, around 30 or 40 internationally, who call the shots and have their own exclusive coterie. But the rest of us, who are in the thousands, are looking out for what's best for the players and the clubs. Most of us, for instance, would always want to avoid transfers between rival clubs, because we know that's not something clubs look forward to…. Even FIFA has come in and accepted the need to have good, responsible agents".
The comfort zone of Indian football versus the risks abroad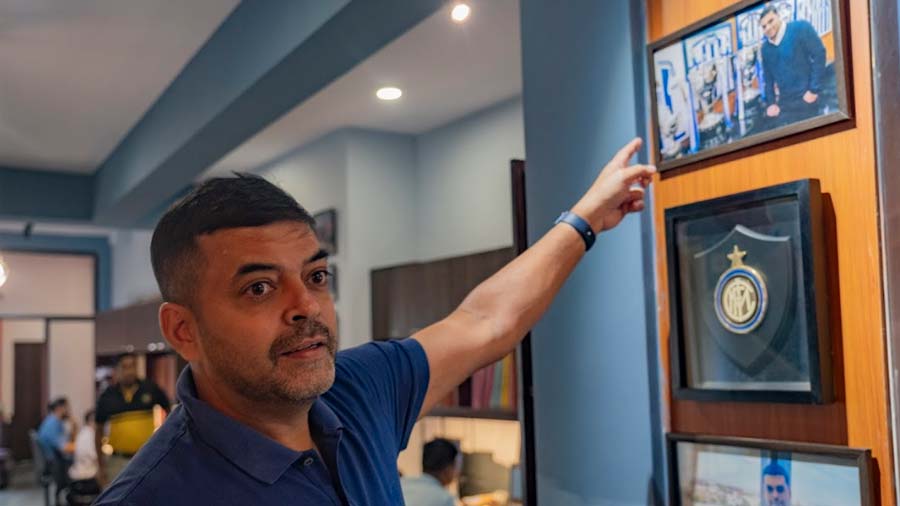 According to Chatterjee, fly-by-night operators make transfer business difficult in Indian football
Ritagnik Bhattacharya
Over in Indian football, where both Chatterjee and Kichlu are heavily involved in bringing foreign talent to the country as well as sending domestic talent abroad, the challenges with transfers are different. "There are plenty of fly-by-night operators in Indian football, who can intervene and turn a player's head. The system isn't very professional. As agents, we don't even get paid by the players, but only receive our share from the clubs. Even though business in Indian football is slower, it's still quite challenging," explained Chatterjee.
Kichlu, who oversees the progress of numerous Indian youngsters, went on to describe how "young talents often settle for a life of stability in Indian football, abandoning the promise of more abroad". He continued: "The money in Indian football, especially if you've got an Indian Super League (ISL) contract, is decent, way more than before. By the time you're 19 or 20, you can start making around Rs 50 lakh a year. But here's the thing — you could be making several times that abroad, playing in a better league with a higher standard. For that to happen, you've got to make sacrifices. You've got to start from scratch in a foreign country, work your way up and be patient. Understandably, a lot of Indian kids who come from humble backgrounds don't want to take that chance. They're happy in their comfort zone back home."
'Our women are better than our men'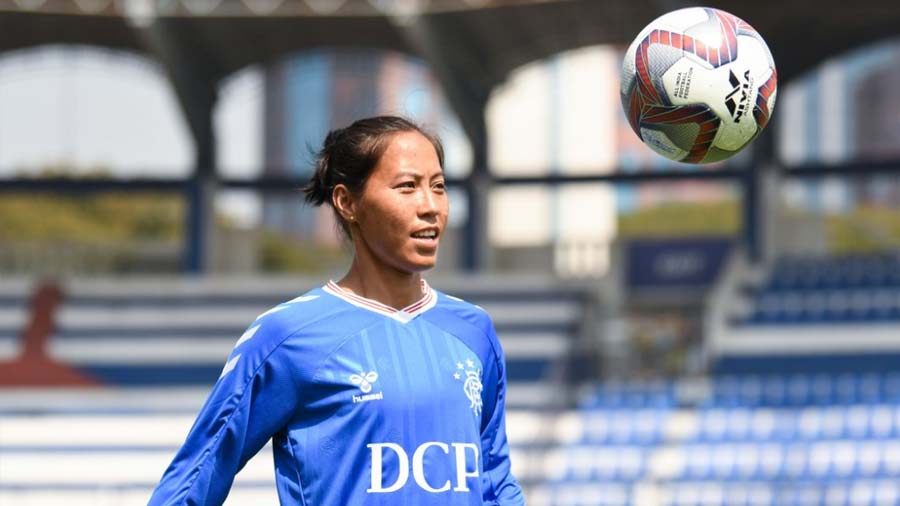 Best of You was behind Bala Devi's historic move to Rangers in January 2020
Image courtesy Rangers FC
In January 2020, Bala Devi became the first Indian woman to sign a professional contract in European football when she joined Scottish giants Rangers. Best of You was behind Devi's historic deal and has set a target of "sending at least a handful of Indian women abroad every year to follow in Devi's footsteps". Kichlu said that it is easier to have Indian women playing in Europe, as compared to Indian men, largely because "our women are better than our men". FIFA's latest rankings agree, with the Indian women's national team ranked 58th in the world, 46 places better off than the men.
Over the next few years, both Chatterjee and Kichlu want to see more and more Indian players, be it men or women, reach foreign shores and make a name for themselves. Apart from being part of an organisation that seals the most lucrative deals in the beautiful game, they want to be responsible for having "India's first full-time player in Europe who can set an example for the others to follow". Baby steps towards having an Indian play one day for the biggest team in the world.